为什么巴尔干半岛有那么多年轻人离开他们国家而不是让自己的国家变得更好?
Why are so many young people in the Balkans leaving their country instead of fighting to make it better?
2021-09-07
翻译熊
17014
0
2
收藏
纠错&举报
译文简介
现在我建议年轻人:跑,孩子,跑啊,不要回头看。
正文翻译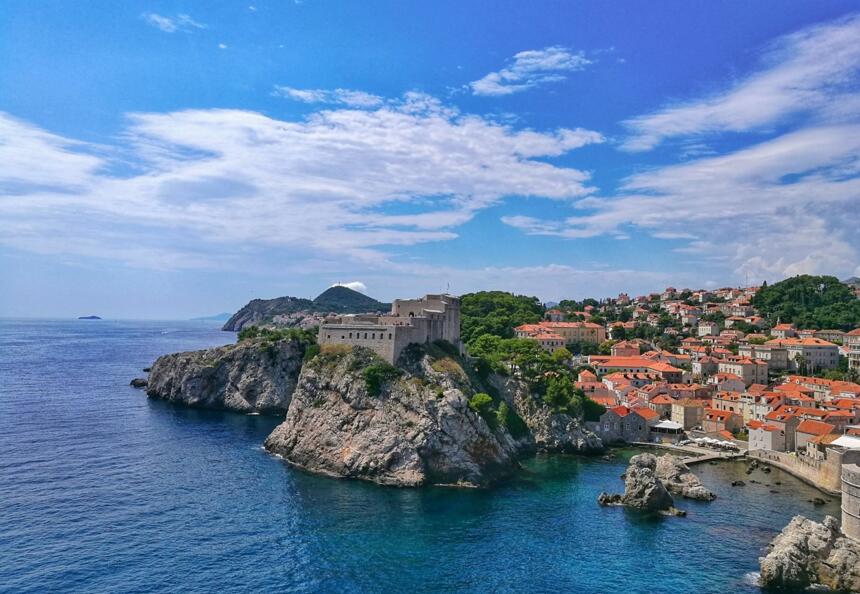 Why are so many young people in the Balkans leaving their country instead of fighting to make it better?
为什么巴尔干半岛有那么多年轻人离开他们国家而不是让自己的国家变得更好?
评论翻译
Ilija Andrevski
As the picture is worth thousand words I will elaborate more on the second point.
One of the goals of EU in its quest to become integrated like the US is free movement of people. This means that when there is a region A with lower wages and surplus of workforce and another region B with higher wages and shortage of workforce, people would emigrate from region A to region B. Wages would increase in region A while shortage of workers would decrease in region B. This is basic supply and demand.
Disparity between wages in Balkans and EU is HUGE and so is the incentive to emigrate. This incentive is even greater for people who are skilled labor in industries whose workers are deficient in EU member states such as medical personnel, IT experts, engineers and others. For those jobs you don't even need to have EU passport. Germany is a good example:
A new study by the economic research institute Prognos paints a dire picture of Germany's labor market in the foreseeable future. For 2030, the company calculated a shortage of about 3 million skilled workers in Germany. By 2040, they see the shortfall growing to about 3.3 million.
When you add corruption, self-serving politicians, weak justice system and political problems of many Balkan countries to wage disparity you can't really blame the young population for wanting to leave and never come back.
On the other hand biggest advantage of staying in your home country is being near your family and friends, fighting to make it better is..well.. not really a top priority for most of the young people.

因为这个:
以及:《欧盟内劳动力自由流动》
因为这幅图表胜过千言万语,我将对第二点做更多的阐述。
欧盟寻求像美国一样一体化的目标之一是人员自由流动。这意味着当有一个工资较低且劳动力过剩的地区A和另一个工资较高但劳动力短缺的地区B时,A地区的工资会增加,B地区的劳动力短缺会减少。这就是基本的供求关系。
巴尔干半岛和欧盟之间的工资差距巨大,移民的动机就此产生。对于医疗人员、信息技术(IT)专家、工程技术人员等欧盟成员国劳动力不足行业的熟练工人,这种激励作用更大。这些工作你甚至不需要欧盟护照。德国就是一个很好的例子:
"经济研究机构Prognos的一项新研究描绘了德国劳动力市场在可预见的未来的可怕图景。该公司估计,到2030年,德国将缺少300万熟练工人。他们预计,到2040年,这一缺口将扩大到约330万。"
当你把腐败、自私自利的政客、薄弱的司法系统和许多巴尔干国家的政治问题叠加到工资差距时,你真的不能责怪年轻人想要离开并永远不再回来。另一方面,呆在你的祖国最大的好处是离你的家人和朋友更近,努力使它更好……对大多数年轻人来说,这并不是头等大事。
Zóki Róbert
The reason you give for staying home, being close to friends and family is crushing down very fast.
Every month somebody from my close family or social circle leave for the West, i now have more friends in Vienna than in my city!
It is a very sad world we live in, even though i was very against leaving our country i am now thinking leaving next year to Vienna, i will see how can i manage till the end of the year and will leave with a bunch of friends if i feel that there is no hope here anymore.

你所给出的待在家里、离朋友和家人更近的理由很快就会崩溃。
每个月都有人从我的家人或社交圈离开并去往西方,现在我在维也纳的朋友比我老家的朋友还多!
我们生活在一个非常悲伤的世界,尽管我非常反对离开我们的国家,但我现在正在考虑明年去维也纳,我将看看我年底的情况,如果我感到这里没有任何希望,我会和一群朋友离开。
Biljana Malesev
True. You stay for "friends" but they leave you one way or another, and there you are, almost 50, all alone in really poor society with no prospect.

是啊,你为了"朋友"留下来,但他们不管怎样都离开了你,于是岁月匆匆,很快你将近50岁了,孤零零地生活在一个非常贫穷的社会里,毫无前途。
lija Andrevski
You are absolutely right, the only real reason for staying is rapidly dissappearing. Unfortunately i really don't see any reason for situation to improve for the better, at least not in some medium term of 10 years. As the brighest and/or youngest people are first to leave the nation is slowly decapatitating itself, in first case because of the brain drain which leaves incompetent people with false diplomas in charge and in second because the people in their reproductive age are leaving for the West to settle and make a family. Serbia is already projected to lose 1 million people in the next 40 years due to low birthrates. It is only going to get worse.

你说得很对,留下的唯一真正理由正迅速消失。不幸的是,我真的看不出有任何理由让情况好转,至少在10年内不会。
由于最聪明或最年轻的人最先离开,这个国家正在慢慢地走向黑暗,首先是因为人才流失,让持有假文凭的不称职的人执掌大权,第二是因为到了生育年龄的人都去西方定居并组建家庭。
由于低出生率,塞尔维亚预计在未来40年将失去100万人口。情况只会变得更糟。
Biljana Malesev
It's not just the money. For some it is, but for others is depression, constant lack of hope, government destroying your town, trees, nature, animals, right in front of your eyes and you can do NOTHING. HOrrible laws, rich people getting away with murder, poor locked for almost nothing, sad, sad, grey faces with no hope all around you until you see another one in the mirror.

不只是钱的问题。对一些人来说是,但对另一些人来说是沮丧,持续缺乏希望,政府摧毁你的城镇,树木,自然,动物——就在你面前,而你什么也做不了。
以及可怕的法律,富人逍遥法外,穷人无缘无故被关起来,到处都是悲伤的、毫无希望的灰色面孔,直到你在镜子里看到另一张。
Markūs Stenerys
The answer is good but the table of salaries for Baltic (be attentive - no Balcan!) states is way outdated (like 5 years behind). I know this topic is not about anything but Balcans but since the table was offered here is upxed one.

答案是不错,但是波罗的海国家的工资表已经过时了(大致滞后了5年)。我知道这个话题不只关于巴尔干,但既然这里出现了其他地区,我再更新一下它。
Nenad Krcmar
I agree with you my man in every way about this. Unless you are a Youtuber, Streamer or Internet Marketeer or Stock Trader, you are bound to life of misery in countries like Serbia. Yes, even though I support current govermant making changes for better, I do not have time to wait until our sallaries will be at least as in Italy or Spain. The living standards as well. So yea, my Hungarian passport is ready and I am of to Deutchland. I will only return as an old man with pension. Everything else not even necesary to discuss.
I love my country and I am a patriot, never gonna deny that I am a Serbian, but I will never make better living being a "patriot". So I need to put my "patriotism" aside and get my life better somewhere else.
我完全同意你的看法,伙计。除非你是一个Youtube用户,网络直播的或互联网商人或股票交易员,否则在塞尔维亚这样的国家,你的生活注定是悲惨的。是的,即使我支持现任政府做出更好的改变,我也没有时间等到我们的工资水平还有生活水平至少达到意大利或西班牙的水平,。
所以,是的,我的匈牙利护照准备好了,我准备去德国了。我只会带着退休金回来。其他的都没必要说了。
我爱我的国家,我是一个爱国者,我永远不会否认我是一个塞尔维亚人,但我永远没法因为是一个"爱国者"而过上更好的生活。所以我需要把我的"爱国主义"放在一边,让我的生活在其他地方更好。
原创翻译:龙腾网 http://www.ltaaa.cn 转载请注明出处
Janis Baumanis
Reasons why people migrate inside European unx, are correct. Picture in answer however is 10 years old. Below you can see net average income picture for year 2020: For sake of correctness - not all migration in EU happen only from poorer to more wealthy countries. There is also opposite movement: people who gained a capital to start new businesses in their home countries, money to pay their household debts (unpaid credits after 2008 crisis with desperation to get any source of income was a cause for many to go and work in countries with large income level) or to be able to put their children in schools in their home country. Which now is easier due to remote jobs.

关于民众移民去往内陆的原因是正确的。
但其中提供的图片已经是10年前的了。下面你能看到2020年的平均工资:
为了正确起见,并不是所有的欧盟移民都是从较贫穷的国家到较富裕的国家。也有相反的人员流动:人们获得资本,于是在自己的国家开办新企业,用钱来支付家庭债务(2008年金融危机后,人们不顾一切地寻找收入来源,拖欠贷款,这是许多人去收入水平高的国家工作的原因)或者能够让他们的孩子在自己的国家上学。
由于远程工作,现在更容易了。
原创翻译:龙腾网 http://www.ltaaa.cn 转载请注明出处
Mat Leśniak
The disparity for highly skilled is much lesser than it is for the average wage. At least in Poland. I am IT professional earning several times more than average and having multiple offers from old EU countries like Germany and UK. Having compared wages and cost of living I usually have only about 0 to 20% real increase in proposed wage. This is making me less prone to leaving my beloved Wrocław.
I am aware that the difference in wages for the non-qualified or less in demand workers is not so small, hence the draining of the workforce is still significant. Fortunately for Poland, we can fill that hole with immigrants from Ukraine. But for how long?

高技能工人的工资差距比平均工资要小得多。至少在波兰是这样。我是IT专业人士,收入是平均水平的几倍,有多个老欧盟国家的工作邀请,比如德国和英国。在比较了工资和生活成本之后,我通常只有0 - 20%的实际收入增长。这让我不太想离开我心爱的华沙。
我意识到,不合格或需求较低的工人的工资差距不小,因此劳动力的流失仍然很严重。对波兰来说幸运的是,我们可以用乌克兰移民填补这个缺口。但又能持续多久呢?
Alisher Orynbek
"Fighting to make it better " is good and even noble… but, somehow I doubt it will ever make these lands anywhere nearly as prosperous as the West. There seems to be some sort of natural difference between regions of the world - some are naturally rich and some are poor. Nature (geography, climate) dictates history, history dictates long term socio-cultural features. Those features dictate current political and economic setup and pace of development. The whole process has huge inertia.
Now, the idea of the EU is to remove all barriers to labor and capital mobility to create efficient integrated economy, to provide level field to all. But, I am afraid, the inevitable result of it is that labor and capital concentrate in the old, well established market economies, which have mature, developed institutions, large companies with large development budgets, etc. , thus draining whatever labor and capital there was off the "newer" markets. As a result, the old developed economies receive unfair advantage over the new ones in terms of attracting best labor, thus gaining even more advantage and perpetuating the relative decline of the "new" ones, which as a result are left with poorer labor resources, declining population, shrinking local markets… to the point of obliterating any reason to invest in them. So the "level field" gets really sloppy.

"留下来让自己国家变得更好"这点很好也很高尚……
但是,不知何故,我怀疑它是否能让这些地方像西方一样繁荣。世界各地之间似乎存在某种自然差异——有些地区天生富有,有些地区天生贫穷。自然(地理、气候)决定历史,历史决定长期的社会文化特征。这些特点决定了当前的政治和经济体制和发展速度。整个过程有巨大的惯性。
现在,欧盟的想法是消除劳动力和资本流动的所有障碍,以创建高效的一体化经济,为所有人提供平等的领域。但是,我担心,这不可避免的结果是劳动力和资本集中在古老的、建立良好的市场经济中,这些国家有成熟的、发达的制度,有大量的发展预算等大公司,因此从"较新的"市场上抽走了所有的劳动力和资本。结果是,在吸引最佳劳动力方面,老的发达经济体比新经济体获得了不公平的优势,并从而获得了更多的优势,使"新"经济体的相对衰落永无出头之日,其结果是,劳动力资源变得更少,人口减少,当地市场萎缩,以至于任何投资的理由都被抹杀。
Josip Almasi
I have fought, and I have lost.
I've been protesting, but nothing happened. I've reported crimes, but nothing happened. I've sued government and I won, but nothing happened. I joined a political party and got elected, then I reported party members for abuse of powers, sexual harassment, violation of privacy, violence, including most of party leadership, filed 1.5 kg of proofs to the anti-corruption police alone, and, care to guess what happened?
That's right, nothing happened.Nothing ever happened.
I've lost incredible amount of time, money and health fighting windmills, really wasted a good part of my youth.
And now I advise young people like this: run away kid, run and don't look back.
Balkan is not exactly lawless shithole. It's kind of shithole where sheriff is the law.
I hate that depressing tone of this answer, so let's end it with a song

我战斗过,但我失败了。
我一直在抗争,但什么也没发生。我举报过违法犯罪,但什么也没发生。我起诉过政府,也赢了,但什么都没发生。我加入了一个政党,当选了,然后我举报了党员滥用权力,性骚扰,侵犯隐私,暴力——包括大部分该党的领导,仅向反腐警察就提交了1.5公斤的证据,你们猜发生了什么?
没错,什么都没发生,什么都没。
我在与风车的战斗中损失了大量的时间、金钱和健康,真的浪费了我大部分的青春。
现在我建议年轻人:跑,孩子,跑啊,不要回头看。
巴尔干半岛并不是无法无天的该死的地方,而是那种法官就是这里的法律的该死的地方。
我讨厌这个答案令人沮丧的语气,所以让我们以一首歌来结束它吧。链接略。
Demir Koljenović
Well…
whenever I hear these guys sing (together with all Ex-Yu singers, or singers from OUR countries), I feel that there is something so beautiful in our region…
Corruption and other issues are all over the world, but the beauty of our togetherness (even though people think we hate each other, and see small groups of our people that are just loud), the fact that I grew up watching Baltazar and Pinokio, and eating Domacica and Dolcela) and etc…
I gotta go but you get it…
We all love each other and enjoy with one another, it's just some small groups of vandals that are loud and f'd up
Peace from Montenegro

每当我听到这些人唱歌,我觉得我们地区有一些东西是如此美丽……
腐败和其他问题在世界各地都存在,但我们团结的美好之处在于(尽管人们认为我们彼此厌恶,认为我们某些小群体只会大声嚷嚷):我是看着Baltazar和Pinokio、吃着Domacica和Dolcela)等等长大的。
但我得走了,你懂的……
我们都爱着彼此,享受着彼此,只是有些小团体吵吵嚷嚷地搞砸了事情。
来自黑山人的祝福。
Josip Almasi
Haters find many reasons to hate, like nation, sex, politics, dressing style, music taste, anything. Hater always finds some reason.

厌恶者总能找到诸多理由去厌恶,比如民族,性,政治,穿着风格,音乐品味等任何东西。
原创翻译:龙腾网 http://www.ltaaa.cn 转载请注明出处


Alexander Levin
Sorry about that. I can relate to that because I know how difficult it is to leave your birth country for reasons pretty similar to you. I've never got into politics but I can relate to many things you wrote. Wish you good luck for the future.

很抱歉。我能理解,因为我知道离开自己的出生地有多难,我有和你相似的原因。我从未从政,但你写的许多东西我都能理解。祝你未来好运。
Josip Almasi
Thank you and best of luck to you too!

谢谢你,也祝你好运!
Harry Dandas
hi josip i live in australia and met serbs, macedonians etc who share similiar sentiments to you. A father of a friend back in his younger days joined the communist party only to be disappointed as to the corruption and bribes, he later resigned and took his family to australia. always true to his ideology but disappointed in his dealings with the gov't

你好,楼主,我住在澳大利亚,遇到过塞尔维亚人,马其顿人等等,他们和你有着相似的感情。
一位朋友的父亲年轻时加入了当地的政党,但对腐败和贿赂感到失望,后来他辞职了,带着家人去了澳大利亚。
他始终忠于自己的意识形态,只是对与政府感到失望。
Mike Hampel
people are great, enslaved by poor government. But then again the government in the West is not much better. Actually over there they 'smile' and give you same result as in Balkans. So tell me, in the end is there a difference? One world government has agenda everywhere, we are pawns.

民众是伟大的,只是被糟糕的(巴尔干)政府奴役着。但话说回来,西方的政府也好不到哪里去。实际上,在那里,他们" 面带微笑",但给你的结果就像在巴尔干的一样。告诉我,到底有什么区别吗?
原创翻译:龙腾网 http://www.ltaaa.cn 转载请注明出处


Vukašin Avramović
Best part about it is that before I saw "Zagreb" written on the file, I thought you are from Serbia.

最棒的是,在我看到文件上写着"萨格勒布"(克罗地亚城市)之前,我还以为你是塞尔维亚人。
Joao Rodrigo Souza Leao
The balkan have been problematic since Gengis Kahn. It is a very complex mixture of culture and languages and religions. That is not necessarily bad, but the Serbs and Croats and Bosnians are NOT like the Brazilians who love one another. Besides that, the climate does not help. There is a culture …how can I put it? Slavic…that culture is complicated. Some countries do not realize but they will ALWAYS be a mess. Like my beloved Brazil. Always a mess. But at least there is a good climate and in theory we can go to the beach and parks and mountains everyday. And altough we speak many languages and have way too many dialects and have so many different cultures inside the same country, we have space. A huge country. The balkans is way too small for so many people. And slavic people is the ONLY ethnical grouo that I know that cannot fully integrate to Brazilian culture. They cannot be Brazilianized. After many years in Brazil they are still….Slavic. sorry! You guys better emmigrate to Mother Russia. And yes…the balkans have no solution if the culture does not change. But they really love their culture…..

自成吉思汗以来,巴尔干半岛就一直存在问题。它是文化、语言和宗教的一个非常复杂的混合体。这并不一定是坏事,但塞尔维亚人、克罗地亚人和波斯尼亚人并不像巴西人那样彼此相爱。除此之外,气候也没有帮助。
这里有一种文化,我该怎么说呢……斯拉夫文化很复杂。一些国家没有意识到,但他们将永远是一个烂摊子。比如我深爱的巴西,总是一团糟。但至少那里的气候很好,理论上我们每天都可以去海滩、公园和山上。尽管我们说很多种语言,有太多的方言,在同一个国家有很多不同的文化,我们有足够的空间,这是一个很大的国家。巴尔干半岛太小,容纳不了这么多人。斯拉夫人是我所知道的唯一不能完全融入巴西文化的族群,他们无法被巴西化。在巴西生活多年后,他们仍然是....斯拉夫人。
对不起! 你们最好移民去祖国俄罗斯。是的,如果这种文化不改变,巴尔干半岛就没有解决方案。他们真的很喜欢他们的文化.....
原创翻译:龙腾网 http://www.ltaaa.cn 转载请注明出处


Álvaro Mesa
I do have the same feelings for my country, Spain. There's no point on trying to be a hero when you know it's not going to work.

我对我的祖国西班牙也有同样的感觉。当你知道这行不通的时候,想当英雄是没有意义的。
Josip Almasi
I guess it will work eventually, but we may not live to see it happening. Going to take generations.

我想它最终会成功的,但我们可能无法活着看到它发生。这需要几代人的时间。
Nemanja Jovanovic
IMO, situation in Balkans is more of a social issue.
Doesnt matter who rule, people will still stay the same.
Im from Balkans, and i know so many people who: get jobs by voting/doing dirty stuff for ruling party, who still talk about 90s war nonsense, who still talk about Yugoslavia.. etc
My advice as a young man who lives in Serbia but have friends all over Balkans: Change yourself from within and set a good example for others. (people here tend to have that 'herd instict' ) Be the change you want to see. I know this all sounds 'Gandi' but its true, we are suffering from bad influence of these politicians who totally wrecked our homelands and its just accepted.
Country is people, not political party.

在我看来,巴尔干局势更多的是一个社会问题。
不管谁统治,人们还是会保持不变。我来自巴尔干半岛,我知道很多人通过投票/为执政党做肮脏的事情来谋取工作,他们仍然在谈论90年代的战争废话,仍然在谈论南斯拉夫等等。
作为一个生活在塞尔维亚但朋友遍布巴尔干半岛的年轻人,我的建议是:改变自己,为他人树立一个好榜样。(这里的人往往有"从众本能")成为你想看到的变化。我知道这听起来像是"甘地",但这是真的,我们正遭受着这些政客的坏影响,他们完全破坏了我们的家园,我们已经默认了。
国家是民众的,不是政党的。
Tamara Miller
I empathise with your sense of despondency and hopelessness with the situation, however I feel that with enough people like you trying their best some type of revolution will happen and things will eventually change. I feel that if all the people who dedicate their lives to chauvinism/ultra patriotism gave 10% of that time and energy towards something positive like you have that change would happen for sure.

我理解你对现状的沮丧和绝望,但我觉得有足够多像你这样的人在努力,某种形式的革命将会发生,事情最终会改变。
我觉得如果所有献身于沙文主义/极端爱国主义的人把10%的时间和精力投入到像你们这样积极的事情上,改变肯定会发生。
Josip Almasi
I think evolution is more likely to happen, evolution that will take 20+ years. Many small gradual changes, that will occasionally happen with outside help. Help from EU and other interested parties, but also from diaspora, influential individuals.

(相比于革命,)我觉得变革的可能性更大,这将需要20多年的时间。
许多小的渐进变化,偶尔会在外界的帮助下发生。来自欧盟和其他利益相关方的帮助,也来自海外侨民和有影响力的个人。
原创翻译:龙腾网 http://www.ltaaa.cn 转载请注明出处


Bener Mulla
I left Kosovo when I was 24 and moved in to Finland. Your question is totally legitimate and seems like you are not from Balkan.
Young people are leaving Balkan because as a cliche we say that there is no perspective and prosperity for us in Balkans. Better life standards, safe future and less corruption are other reasons. It's really different to work in (lets say) Kosovo with approximately 250 euro per month where you can be fired just because you opposed your boss and there is no implementation of law, no labour rights. You must work like a slave for just 250 euros per month and you have to obey your boss even if he wants something different that does not include your job. You can oppose it and the answer is ''okay, there are thousands of people who want to work'' and yes, you are fired!
Can we change it? No. We are culturally corrupted region and corruption is just a good thing when it benefits you. You cannot reach higher positions if you don't have any relative in higher posts. So why the f… I'm studying and improving my skills when someone who does not deserve that place will occupy it? Why do I need to sacrifice my future when I don't trust my countrymen?
In Finland, I feel that my rights are respected no matter if they love me or hate me as a foreigner here. Corruption is one of the least in Europe and here nobody asked me who is my father where I'm from when I went to job interviews. After 2–3 months, I reached higher positions in my job, not because I'm Kosovar, but just because I showed them that I deserve it. Here, my sacrifice (hardworking) brought a success.
Whenever I think about Balkans, I see it as a better place to live in terms of land, climate and geography and in fact we needed to take refugees from Western Europe, but since things are going in opposite direction, I can just curse the leaders of the rest of Balkan countries. We are in this position because of them.
You cannot fight when you are tired and hopeless. You cannot think about your future when you earn that amount of money just to survive.

我24岁时离开科索沃,搬到芬兰。这个提问是完全合理的,不过看起来你不是来自巴尔干半岛。
年轻人正在离开巴尔干,因为我们常说,我们在巴尔干没有前景和繁荣。更好的生活水平,安全的未来和更少的腐败是其他原因。在科索沃工作(比如说)真的很不一样,每月大约250欧元,你可能因为反对你的老板而被解雇,那里的法律得不到执行,也没有劳工权利。为了每月250欧元的薪水,你必须像奴隶一样工作,即使你的老板想要的不在你的工作范畴之内,你也必须服从他。你可以反对,答案是"好吧,多的是人想要工作",是的,你被解雇了!
我们能改遍吗? 不。我们是一个文化腐败的地区,当腐败对你有利时,它就是一件好事。如果你没有亲戚在更高的职位上,你就不可能晋升到更高的职位。为什么,我在学习和提高我的技能,而一个不配这个职位的人却占据了这个职位? 又为什么,当我不相信我的同胞时,我还要牺牲我的未来?
在芬兰,我觉得我的权利得到了尊重,不管他们是爱我还是恨我这个外国人。这里的腐败是整个欧洲最少的,在这里,当我去面试工作时,没有人问我,我的父亲是谁,我从哪里来。2-3个月后,我升职了,不是因为我是科索沃人,而是因为我向他们证明我值得升职。在这里,我的牺牲(努力)带来了成功。
每当我想到巴尔干半岛,我都觉得那里的土地、气候和地理条件更适合居住,事实上,我们需要从西欧接收难民,但既然事情正朝着相反的方向发展,我只能诅咒其他巴尔干国家的领导人。我们现在的处境就是因为他们。
当你疲惫无望时,你无法战斗。当你挣那么多钱只是为了生存时,你无法想象你的未来。
Seda Çetin
''okay, there are thousands of people who want to work'' It sounds so familiar to me, here in Turkey.

"这里多的是人想要工作"
对我来说这话很熟悉,来自土耳其。
Bener Mulla
Turkey is also a Balkan country, at least in terms of corruptive culture and behaviours.

土耳其也是一个巴尔干国家,至少在腐败的文化和行为方面。
Jerko Gudić
I would say that Turkey invented the Balkan as we know it today.

我想说的是,正是土耳其导致了我们今天所知道的巴尔干半岛。