印度最受欢迎的家庭度假旅游景点在哪里?
​What are most popular tourist places in India for family holiday?
2023-05-10
龟兔赛跑
3549
9
2
收藏
纠错&举报
译文简介
网友:印度最被高估的旅游景点是什么?为什么? 泰姬陵 毫无疑问,泰姬陵本身是美丽
正文翻译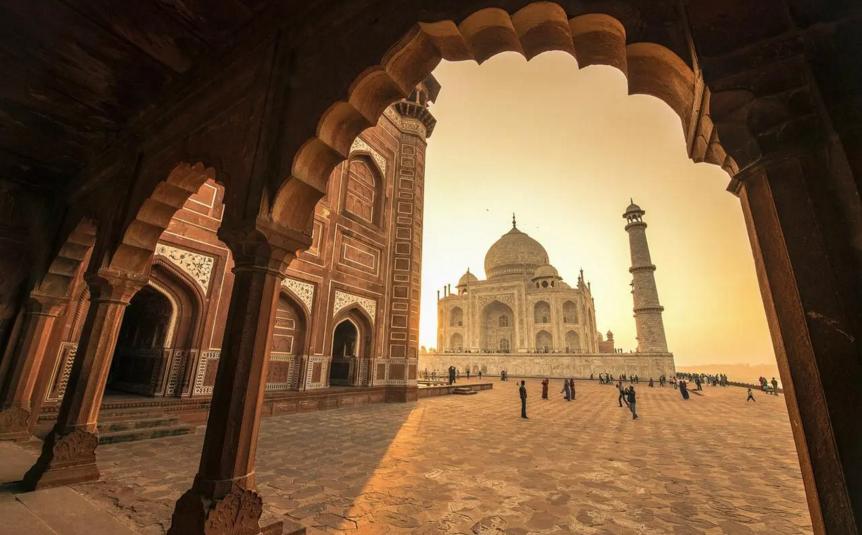 What are most popular tourist places in India for family holiday?
印度最受欢迎的家庭度假旅游景点是什么?
原创翻译:龙腾网 http://www.ltaaa.cn 转载请注明出处
评论翻译
Nikita Tsekhanovich
What is the most overrated tourist place in India? Why?
Taj Mahal
No doubt, Taj is beautiful itself. But there is something to mention about:
Overcharging foreigners
Indian government charges foreigners more than Indian people, and it happens in many tourist places. The entrance price for Taj Mahal was 1000 rupees for me (40 for locals). That can be understandable, but where did you spend this difference of 960 rupees? There is even no toilet paper in the Taj Mahal bathroom, which is dirty itself. Toilet paper is a basic need for foreign white tourists, who are most paying guests visiting Taj Mahal. All Indian airports I travelled through had it in their lavatories. That's not too hospitably if you charge us 25 times higher than you citizens. Price for the item is 5–30 rupees for 1 roll. Even cheap guest houses in Mumbai, Delhi, where foreign tourists use to come, have bath tissue in the lavatory.
Poor infrastructure around

印度最被高估的旅游景点是什么?为什么?
泰姬陵
毫无疑问,泰姬陵本身是美丽的。但有一点值得一提:
向外国人收取过高费用
印度政府向外国人收取的费用高于印度人,而且这种情况在许多旅游景点都有发生。泰姬陵的门票对我来说是1000卢比(对当地人来说是40卢比)。这是可以理解的,但960卢比的差额你花在哪里了?泰姬陵的浴室里甚至没有卫生纸,浴室本身就很脏。厕纸是外国白人游客的基本需求,他们是参观泰姬陵的大多数付费客人。我经过的所有印度机场的厕所里都有厕纸。如果你向我们收取比你们公民高25倍的费用,这简直不要太周到。该商品的价格为每卷5-30卢比。即使是外国游客经常光顾的孟买和德里的廉价宾馆,厕所里也有厕纸。
周围基础设施差
原创翻译:龙腾网 http://www.ltaaa.cn 转载请注明出处


After checking in a hotel in Agra, we drove to Taj Mahal. But we stuck in traffic for 2 hours. Same on the way back, and the next day also. We gave away the idea of seeing 2 destinations in our schedule in Agra because of that. It was sensible to me because I paid 22 000 for this Agra and Mathura tour, which had been my highest bet in all 1- month tour through India.
Traffic here is a mess, as in any other Indian city. Why government makes nothing about it, like building new roads, proper traffic regulating, etc.? They don't care, I felt they just want my money, forget me and skip to the next customer.
People behaviour
After seeing Taj, we drove away about 10 minutes and I started spotting men pissing on the walls along our route. I saw dirty streets, few people lying on the ground as in some places in Delhi. Does this happen near the country best building? Looks like in India some people don't give a damn that they live near the most beautiful building in the whole country.
Nothing bad about Taj itself. But the trip here is overrated. For Indian №1 tourist destination, it is expected to have the way better infrastructure around. Hope it will improve.

在阿格拉的一家酒店办理入住手续后,我们驱车前往泰姬陵。但我们在路上堵了两个小时。回来的路上也是如此,第二天也是如此。正因为如此,我们放弃了在阿格拉的行程中看两个目的地的想法。这对我来说是明智的,因为我为这次阿格拉和马图拉之旅支付了22000卢比,这是我在印度一个月之旅中的最多的一笔钱了。
和其他印度城市一样,这里的交通一团糟。为什么政府对此无所作为,比如修建新道路、适当的交通管制等等。他们不在乎,我觉得他们只是想要我的钱,然后忘记我,再跳到下一个客户那里。
人的行为
看完泰姬陵后,我们驱车离开了大约10分钟,我开始发现沿途有人在墙上撒尿。我看到肮脏的街道,还有为数不多的人像德里的一些地方的人那样躺在地上。这种情况发生在这个国家最好的建筑附近吗?看起来在印度,有些人根本不在乎他们这是住在全国最美丽的建筑附近。
泰姬陵本身没什么不好的。但这次旅行地点被高估了。对于印度的头号旅游目的地,本预计周围的基础设施会更好,希望它会有所改善吧。
Megha V
What are some of the best places in India to visit with your family?
Thrilling weekend destinations from Bangalore within 300kms
Feeling trapped in the monotonous commotion of the concrete jungle? We all need to unwind from the stress and bustle of the city life once in a while. If you live in Bangalore, consider yourself lucky! The city of Bangalore is encircled by some of the most beautiful destinations that you can visit during your weekends. Some of them are only for day trips and you can thus, opt for resorts in Bangalore or resorts around Bangalore to stay at while visiting them. Here are our top picks of weekend destinations from Bangalore that is within 300kms of distance:
Bheemeshwari
Located only 95kms from Bangalore, this place is the perfect spot for a picnic with family and friends. Bheemeshwari rests on the banks of River Kaveri and is surrounded by lush spaces and tranquillity. Apart from just a picnic, the place also offers several adventure camps to indulge in such as kayaking, river rafting, trekking, and fishing. For those who love wildlife, the Bheemeshwari Wildlife Sanctuary is something you shouldn't miss. You can also see the natural waterfalls;

印度有哪些地方最适合和家人一起去?
距离班加罗尔300公里以内的令人兴奋的周末目的地
感觉被困在水泥丛林单调的骚动中?我们偶尔都需要从城市生活的压力和忙碌中解脱出来。如果你住在班加罗尔,你会觉得自己很幸运!班加罗尔市周围环绕着一些最美丽的目的地,你可以在周末参观这些目的地。其中一些只适用于一日游,因此,你可以选择班加罗尔的度假村或班加罗尔周围的度假村,在参观时入住。以下是我们挑选的距离班加罗尔300公里以内的周末目的地:
Bheemeshwari

这个地方距离班加罗尔仅95公里,是与家人和朋友野餐的理想地点。Bheemeshwari坐落在高韦里河河畔,周围是郁郁葱葱的空间,让人心神稳定。除了野餐,这个地方还提供了几个冒险营地,如皮划艇,漂流,徒步旅行和钓鱼。对于那些热爱野生动物的人来说,Bheemeshwari野生动物保护区是你不应该错过的地方。你还可以看到自然瀑布;
Lepakshi
Interested in history and mythology? Lepakshi is the town for you to visit. This lazy town is rich in stories from the Ramayana and is still home to some of the 16th-century treasures. One of the hot spots of this town is the giant Nandi statue that welcomes you at the very entrance of this town. Another popular attraction is the Lepakshi temple. The temple is an epitome of architectural brilliance which is sure to have you spellbound. It is undoubtedly a must visit place for art-lovers.
Mysore
Mysore is predominantly one of the most popular getaways from Bangalore. Situated only 160 km from Bangalore city, this is a place that strikes the perfect balance between the cultural past and contemporary urbanization. It is also known as the "City of Palaces" as it is home to numerous royal palaces. You can also visit several ornate temples, gardens, and galleries in this culturally rich town.
The Karanji lake in Mysore is also a place worth visiting. It is flanked by the Chamundi hills and gives you a sense of absolute tranquillity. While you are here, you can enjoy boating and bird watching. Exotic birds like the pelican and swans can easily be found here. The Mysore zoo, Chamundeshwari temple, and Brindavan gardens are other popular attractions in this town.

力帕西
对历史和神话感兴趣吗?力帕西是你要去的小镇。这个慵懒的小镇充满了来自罗摩衍那的故事,仍然是一些16世纪宝藏的家园。这个小镇的热点之一是巨大的南迪雕像,它在这个小镇的入口处欢迎你。另一个受欢迎的景点是力帕西寺庙。这座寺庙是建筑辉煌的缩影,一定会让你着迷。对于艺术爱好者来说,这无疑是一个必去之地。
迈索尔
迈索尔是班加罗尔最受欢迎的度假胜地之一。这里距离班加罗尔市仅160公里,在过去的文化和当代的城市化之间取得了完美的平衡。它也被称为"宫殿之城",因为它是众多皇家宫殿的所在地。在这个文化丰富的小镇上,你还可以参观几座华丽的寺庙、花园和画廊。
迈索尔的卡兰吉(Karanji)湖也是一个值得一游的地方。它的两侧是查蒙迪山丘,给你一种绝对的宁静感。当你在这里的时候,你可以享受划船和观鸟的乐趣。像鹈鹕和天鹅这样的外来鸟类在这里很容易找到。迈索尔动物园、查穆德斯瓦利寺庙和宾达万(Brindavan)花园是这个小镇的其他热门景点。
Kabini
If you are looking to unwind amongst flourishing nature, Kabini is the place for you. From lush green forests to wildlife, the place is extremely rich in flora and fauna. You can simply sit beside the Kabini river and listen to the soothing sounds of the water or enjoy a coracle ride. Over here, you can witness elephants taking a swim in the water or even opt for a boat safari where you can go bird watching. The best way to explore the woods of Kabini would be to take a thrilling elephant safari. If you are looking to explore more of the wildlife, do take the morning jeep safari to Nagarhole National Park, where you can see Bengal tiger, Indian bison, bonnet macaque, golden jackal, pangolin and many other exotic animals.
You can also take a walk along with the coffee estates and spice plantations in Kutta town.

如果你想在繁华的大自然中放松身心,卡比尼就是你的理想之地。从郁郁葱葱的绿色森林到野生动物,这里的动植物非常丰富。你可以简单地坐在卡比尼河边,聆听舒缓的水流声,或者享受小木屋之旅。在这里,你可以看到大象在水中游泳,甚至可以选择乘船旅行,在那里你可以观鸟。探索卡比尼森林的最佳方式是进行一次惊心动魄的大象狩猎。如果你想探索更多的野生动物,一定要乘坐早上的吉普车前往那加霍尔国家公园,在那里你可以看到孟加拉虎、印度野牛、帽猕猴、金豺、穿山甲和许多其他外来动物。
你还可以沿着库塔镇的咖啡庄园和香料种植园散步。
原创翻译:龙腾网 http://www.ltaaa.cn 转载请注明出处


Yercaud
If you are a mountain person, Yercaud's calling for you! This quaint hill station is an ideal destination for those looking for serenity and peace during the weekend. The Emerald Lake is a must visit the place over here. It is surrounded by dense forests and hills and has a plenitude of lush greens. Boating is a popular activity on this lake. If you would like some adventure added to your getaway, you can trek through the dense forests to the Killiyur falls. This spectacular natural waterfall is a view worth traveling for. This hill station is also famous for its orange and coffee plantations, which will have you mesmerized in their aromas. The Bear cave is another popular attraction that you cannot miss here.
Chikmagalur
A perfect combination of urbanization and nature preservation, Chikmangalur is an economic trade hub of the state as well as home to many nature parks, hill retreats, and wildlife sanctuaries. If you are looking for some adventure over here, rafting on the Bhadra river surrounded by lush greenery is definitely a must try.

卡比尼
耶尔考
如果你是一个山里人,耶尔考在呼唤你!这个古雅的山丘车站是那些在周末寻求宁静与安宁的人的理想目的地。翡翠湖是这里必去的地方。它被茂密的森林和山丘包围,拥有丰富的郁郁葱葱的绿色。划船是这个湖上很受欢迎的活动。如果你想在度假中增加一些冒险活动,你可以徒步穿过茂密的森林前往基利尤尔瀑布。这个壮观的自然瀑布是一个值得一游的景色。这个山丘站也以其橙子和咖啡种植园而闻名,它们的香气会让你着迷。熊洞是这里另一个不容错过的热门景点。
奇克马加卢尔
奇克马加卢尔是城市化和自然保护的完美结合,是该邦的经济贸易中心,也是许多自然公园、避暑山庄和野生动物保护区的所在地。如果你想在这里探险,那么在郁郁葱葱的绿色植物环绕的巴德拉河上漂流绝对是一个必去之地。
Savaari Car Rentals
1. Cardamom Hills
Take a break from the hustle-bustle of the city to get lost in the enchanting aroma of the spices growing around you. We are talking about taking a trip to a place nestled in the lush green of the Western Ghats - Cardamom Hills. Known for the production of tea, coffee, bamboo, pepper and teak, Cardamom Hills is a beautiful escape in the arms of nature.
Rekindle your love for wildlife at Periyar Tiger Reserve. Owing to its rich flora and fauna, kids would be delighted to see the colourful creatures straight out of their textbooks! A safari across this tiger reserve will take you to greet the wildlife. Spot elephants, leopards and deer during your tour.
Explore the rural and tribal life, visit spice gardens and take some farming tips from the farmers. Spend some quality time with your family witnessing what goes behind growing your favourite beverage.
Cycle through the thick evergreen forests with your family. The Cardamom Hills Cycling Trail is famous for its safe mountain biking tour. Shop for all things organic from the local market on your way back from a wonderful day of exploration.
Best time to visit: April to July
How to reach: The nearest airport and railway station is Cochin. You can take a cab to Cardamom Hills. The distance from Cochin is 125 km and would take you approximately 4 hours by road. You can also take a road trip from Bangalore which is 527 km away from Cardamom hills.

豆蔻山
从城市的喧嚣中休息一下,沉浸在你周围生长的香料的迷人香气中。我们正在谈论去一个坐落在西高止山脉郁郁葱葱的绿色中的地方旅行——豆蔻山。豆蔻山以生产茶、咖啡、竹子、胡椒和柚木而闻名,是大自然怀抱中的一个美丽的世外桃源。
在贝里亚尔老虎保护区重新点燃你对野生动物的热爱。由于其丰富的动植物群,孩子们会很高兴看到直接从课本里蹦出来的五颜六色的生物!穿越老虎保护区的旅行将带你与野生动物打招呼。在您的旅行中可以看到大象、豹子和鹿。
探索乡村和部落生活,参观香料园,并从农民那里学到一些农业技巧。花点时间和家人一起见证种植你最喜欢的饮料背后的原因。
和家人一起骑车穿过茂密的常青森林。豆蔻山自行车道以其安全的山地自行车之旅而闻名。从美妙的一天探险回来的路上,从当地市场购买所有有机的东西。
最佳参观时间:四月至七月
如何到达:最近的机场和火车站是科钦。你可以乘出租车去豆蔻山。从科钦到这里的距离是125公里,开车大约需要4个小时。您也可以从班加罗尔进行公路旅行,班加罗尔距离豆蔻山527公里。
原创翻译:龙腾网 http://www.ltaaa.cn 转载请注明出处


2. Mandu
Let us now dive into the reflections of the past. A city of history and poetry located in the Malwa plateau, Mandu is a great place for families to explore the rich heritage of the country. A must-visit for a history and architecture enthusiast, very few knows about this unexplored city in Madhya Pradesh.
To say that the intricate details of craft on the monuments of Mandu will amaze you is an understatement. Jahaz Mahal, one of the major attractions is a magnificent wonder. The structure resembles that of a ship, hence, the name Jahaz Mahal.
Surrounded by the Vindhya ranges, the town echoes the glorious stories of Baz Bahadur and his wife, Rani Roopmati. The Baz Bahadur Palace in Mandu is known for its blend of Islamic architectural style and Rajasthani patterns.
Indulge in conversations of history, poetry, wars and weapons with your little ones and show them the diverse culture of the country. To remember your trip, shop for royal antiques, handwoven carpets and handicrafts.
Best time to visit: October to May
How to reach: The nearest railway station is Ratlam and the nearest airport is in Indore. You can hire a taxi from any of these places to reach Mandu safely. It is also just 531 km from Mumbai and can be a great road trip option to consider.

曼杜
让我们现在来回顾一下过去。曼杜是一座历史和诗歌之城,位于马尔瓦高原,是家庭探索该国丰富遗产的好地方。对于一个历史和建筑爱好者来说,这是一个必去之地,很少有人知道中央邦这座未经探索的城市。
要说曼杜纪念碑上复杂的工艺细节会让你大吃一惊,这是一种轻描淡写的说法。Jahaz Mahal,主要景点之一,是一个壮观的奇观。其结构类似于一艘船,因此得名Jahaz Mahal船宫。
该镇被温迪亚(Vindhya)山脉环绕,这个小镇回响着巴兹·巴哈杜尔和他的妻子拉尼·鲁普马蒂的辉煌故事。曼杜的巴兹·巴哈杜尔宫以其融合了伊斯兰建筑风格和拉贾斯坦邦图案而闻名。
与你的孩子们进行历史、诗歌、战争和武器的对话,向他们展示这个国家的多元文化。为了纪念你的旅行,你可以购买皇家古董、手工编织的地毯和工艺品。
最佳参观时间:10月至5月
如何到达:最近的火车站是在拉特拉姆,最近的机场是印多尔。你可以从这些地方租一辆出租车,安全地到达曼杜。它距离孟买也只有531公里,是一个很好的公路旅行选项。
3. Vagamon
If you are an environmentalist and want to set an example for your kids, visit this town known for actively promoting eco-tourism. Escape into the lush green mountains and picturesque views in God's Own Country, Kerala
Brush up your photography skills and pass a tip or two to your folks while capturing the majestic waterfalls and scenic landscapes. Go on a family adventure and trek to the Mooppanpara canyon, a V-shaped canyon that serves as a viewing point for this hill town.
Spend some time with nature in the Ulipponi Wildlife Sanctuary. Explore the exotic flora and fauna of the place. Don't miss out on taking a boat ride across the lake located in the sanctuary. The boat ride will take you to the gardens of beautiful flowers and orchids.
Best time to visit: March to August
How to reach: The nearest railway station is Kuttikanam, situated at a distance of 22 km from Vagamon. It is also 566 km from Bangalore and 735 km from Chennai if you are looking for a jolly road trip with your fam.

瓦格蒙
如果你是一个环保主义者,想为你的孩子树立榜样,那就去这个以积极促进生态旅游而闻名的小镇看看。逃离到在喀拉拉邦郁郁葱葱的绿色山脉和风景如画的景色中去。
提高你的摄影技巧,在拍摄雄伟的瀑布和风景的同时,给你的家人一两个建议。进行一次家庭冒险,步前往V形峡谷——穆帕帕拉峡谷,它是这个山城的观景点。
在乌利波尼野生动物保护区与大自然共度时光。探索这个地方的异国动植物。不要错过乘船穿越位于保护区的湖泊的机会。乘船旅行将带你去充满美丽的花朵和兰花的花园。
最佳参观时间:三月至八月
如何到达:最近的火车站是库蒂卡南(Kuttikanam),距离瓦格蒙有22公里。如果你想和家人一起进行一次愉快的公路旅行,这里距离班加罗尔566公里,距离金奈735公里。
4. Rajahmundry
An ancient town established in the 11th century, Rajahmundry is the birthplace of the first Telugu poet Nannayya.
Visit this offbeat location with your family for the brilliant architecture from the Chalukyan and Chola dynasties. Kotilingeshwara Temple which is one of the major attractions of this place is said to be dated back to the 10th century. Revisit tales of the Hindu epic, Ramayana, as this temple is believed to be the place when Ravana offered his prayers to Lord Shiva. Bathing ghats and other small temples surrounded by the Kotilingeshwara temple make it a place of cultural and religious importance.
Apart from the temples, Rajahmundry is also famous for its museums that kids will absolutely love! The Rallabandi Subbarao Government established 50 years ago exhibits a wide collection of pottery items and rare coins. Aryabhatta Science and Technology Society houses some of the antique discoveries made in India and around the world.
To end the trip, take a serene boat ride on the Godavari River. Treat your taste buds with the famous Hyderabadi Biryani before retiring back to city life.
Best time to visit: April to September

拉贾蒙德里
拉贾蒙德里是一个建立于11世纪的古镇,是第一位泰卢固语诗人Nannayya的出生地。
与你的家人一起参观这个与众不同的地方,欣赏查鲁克扬王朝和乔拉王朝的辉煌建筑。Kotilingeshwara寺庙是这个地方的主要景点之一,据说可以追溯到10世纪。重温印度教史诗《罗摩衍那》的故事,因为这座寺庙被认为是拉瓦纳向湿婆神祈祷的地方。Kotilingeshwara寺庙周围的浴场和其他小寺庙使它成为一个文化和宗教重要性的地方。
除了寺庙,拉贾蒙德里还以其孩子们绝对会喜欢的博物馆而闻名!50年前成立的拉拉班迪·苏巴拉奥政府收藏了大量陶器和稀有硬币。阿雅巴塔科学技术协会收藏了一些在印度和世界各地发现的古董。
最后,乘船在戈达瓦里河(Godavari River)上畅游一番。在回归城市生活之前,请品尝著名的海得拉巴焖饭。
最佳参观时间:四月至九月
Rahul Kale
What is the best place for a family vacation in India?
Whether you are a regular office employee or an enterprising young artist, a student who has been working hard for a few months to get the best results, or a daily housewife to ensure that your family is perfect, one Family holidays are the perfect remedy for all your questions. What better way to forget your troubles and take a break from your daily work, not in a beautiful holiday destination with your loved ones to spend a wonderful time? When it comes to vacation locations, we are fortunate enough to have some wonderful choices we do not often consider.
Just look at our own city, we can open up a variety of holiday spots, so that our families and children through a revival of the holiday. No matter what kind of family you have, or what activities you like, our country has some good choices. So let's get in! There are 10 of the best places where you can spend a vacation with your family and your children!

在印度,什么地方是家庭度假的最佳地点?
无论你是一名正式的办公室员工还是一名有进取心的年轻艺术家,还是一名为了取得最好的成绩而努力工作了几个月的学生,或者是一名确保家庭完美的日常家庭主妇,一个家庭假期都是解决你所有问题的完美良方。还有什么比在美丽的度假胜地与爱人共度美好时光更好的方式来忘记烦恼,从日常工作中休息一下呢?说到度假地点,我们很幸运,有一些我们不常考虑的美妙选择。
就看看我们自己的城市,我们可以开辟各种各样的度假景点,让我们的家庭和孩子度过一个让自己重振活力的假期。无论你有什么样的家庭,或者你喜欢什么活动,我们国家都有一些不错的选择。所以让我们行动吧!这里有10个最好的地方,你可以和你的家人和孩子一起去那度假!
1. Rajasthan
There are some more about Rajasthan that makes it look more India than any other country in the country. This type of race is unprecedented in Rajasthan to make an ideal place to vacation.
2.Goa
Goa has gained the reputation of India's largest party destination. But it can be a fantastic resort for your family and a great way to make them experience a different kind of culture compared to your hometown. There are wonderful beaches like Parolin and Mandrem.
3. Jim Corbett National Park
Forests and wildlife are the most precious things on this planet. It is important that our families and children witness their original, natural beauty and understand their meaning.

拉贾斯坦邦
拉贾斯坦邦有更多的特点,使它看起来比这个国家的任何其它区域都更像印度。这种类型的比赛在拉贾斯坦邦是前所未有的,是度假的理想场所。
果阿
果阿获得了印度最大聚会目的地的美誉。但对于你的家人来说,这是一个绝佳的度假胜地,也是一个让他们体验与家乡不同文化的好方法。那里有美丽的海滩,比如帕罗林海滩和曼德雷姆海滩。
吉姆·科贝特国家公园
森林和野生动物是这个星球上最珍贵的东西。重要的是,我们的家人和孩子要见证它们最初的自然之美,并理解它们的意义。
4.Assam and Meghalaya
The northeastern part of India is a less travelable alternative paradise, and your family and children will be happy to explore. From the famous horned rhinoceros in Pobitora and Katy Llanga's amazing wildlife, the beautiful island of Maguoli Island, Assam will make them fall in love with nature. And then Cherrapunjee's rolling hills and spectacular waterfalls will leave their visual memory very long and they will cherish with all life.
5.Agra
How can you be in India and can not visit the mighty Taj Mahal? One of the world's seven wonders of the Taj Mahal is true, At the end of the trip, your child will be proud to be born in India!
6.Gulmarg
If you live in a hot, urban city then Gulmar is the best place in India to witness one of the snow. In fact, it is India's largest ski resort, and there are some amazing resorts that are perfect for families to stay. Even if you do not like adventure, just the beautiful scenery of the mountains and the ski resort is so charming that your family will never forget the experience.

阿萨姆邦和梅加拉亚邦
印度东北部是一个不太适合旅行的另类天堂,你的家人和孩子会很乐意探索。从波比托拉著名的角犀牛到凯蒂·兰加令人惊叹的野生动物和美丽的马果里岛,阿萨姆邦会让他们爱上大自然。然后,乞拉朋齐(Cherrapunjee)连绵起伏的丘陵和壮观的瀑布将给他们留下长久的视觉记忆,他们将终生珍惜。
阿格拉
你在印度怎么能不去参观雄伟的泰姬陵呢?世界七大奇迹之一的泰姬陵是真实的,旅行结束时,你的孩子将为自己出生在印度而感到自豪!
贡马
如果你住在一个炎热的城市,那么贡马是印度见证一场雪的最佳地点。事实上,它是印度最大的滑雪场,有一些令人惊叹的度假村非常适合家庭入住。即使你不喜欢冒险,光是山上美丽的景色和滑雪场就很迷人,你的家人永远不会忘记这次经历。