你发现了关于人的哪些真理(三)
What truths have you realized about people?
2023-01-20
辽阔天空
6932
2
1
收藏
纠错&举报
译文简介
网友:不管你多么信任别人,但你最值得信任的人会背叛你。 无论有多少人承诺站过要在你身边,但在危机期间,没有人会同意与你同行。 无论你如何努力激励人们,但仇恨者永远不会被你激励......
正文翻译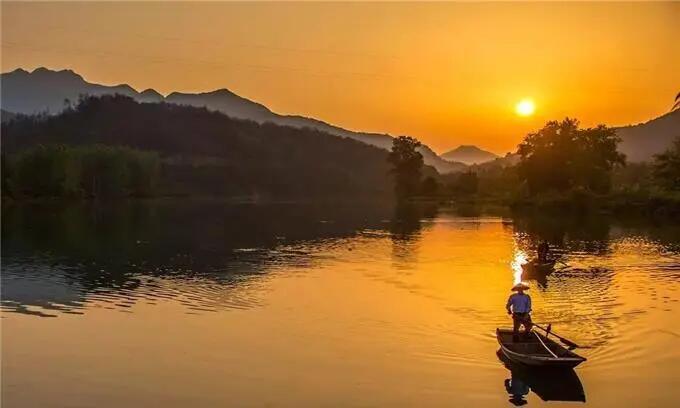 What truths have you realized about people?
你发现了关于人的哪些真理?
评论翻译
Kshitij Anand
Few days back I was having a conversation with an Uber driver.
We discussed each other's background and how he ended up becoming a Uber driver.
He said he'd be going his hometown tomorrow.
Me: So, finally decided to take some days off eh?
Him: No Sir. I've been summoned by police. I've been falsely charged for murder.
I was shocked And scared . But I decided to focus on'falsely'.
Me: Who's murder charges are on you?
Him: No one
Me: (confused now) then?
Him: We've been in a feud with neighbours for a nearby land. So they've put a false case on me.
Me: So, to be accused of a murder, police should have a dead body right?
Him: Yes. There's no dead body.

几天前,我和一名优步司机进行了一次交谈。
我们讨论了彼此的背景,以及他如何最终成为优步司机的。
他说他明天要回老家。
我:所以,最后决定休息几天,是吗?
他:不,先生。我被警察传唤了。我被诬陷谋杀。
我很震惊也很害怕。但我决定把重点放在"虚假信息"上。
我:谁指控你谋杀?
他:没有人
我:(现在很困惑)那么?
他:我们为了附近的土地与邻居发生了争执。所以他们诬陷了我。
我:所以,要被指控谋杀,警察应该有一具尸体,对吗?
他:是的。没有尸体。
Me:(Even more confused) So why and how exactly police......
Him: (Interrupting in between) You know how system works. To prove my innocence, I'd have to keep visiting Police station for rest of my life.
This was their revenge.
I was stunned for a few seconds.
In a similar fashion, an uber driver told me his best friend duped him of 250,000 bucks and now he's got no money.
He got married secretly but can't afford to rent an apartment to live with his wife.
"We're living separately till we have some savings. Then we'll tell our parents."
I think I saw tears.
The one thing I've realized about people is that struggle is inevitable.

我:(甚至更困惑)那为什么,警察到底是怎么回事?
他:(插嘴)你们知道那体系是如何运作的。为了证明我的清白,我必须在我的余生里一直去警察局。
这是他们的报复。
我愣了几秒钟。
类似的,一个优步司机告诉我,他最好的朋友骗了他25万美元,现在他没钱了。
他秘密结婚了,但却租不起公寓和妻子住在一起。
"在我们有存款之前,我们是分开住的。然后我们会告诉父母。"
我想我看到了眼泪。
我对人的认识是,挣扎是不可避免的。
One way or the other, life has laughed at everyone at one point of time.
I've been struggling since past 2 years to get into Top 15 Business Schools and have failed miserably.
I am nowhere close.
We live in a world of social media where everyone looks so happy and cheerful.
But that's far from truth.
Only handful of people have a smooth sailing.
But for the majority of the people, life is a barefoot walk on shattered glass.
Everyone is fighting their own wars.
We're not alone.

不管怎样,生活都曾在某一时刻嘲笑过每个人。
在过去的两年里,我一直在努力进入前15名的商学院,并且惨败。
我还差得远呢。
我们生活在一个社交媒体的世界里,每个人看起来都很快乐和乐呵呵的。
但事实远非如此。
只有少数人一帆风顺。
但对大多数人来说,生活就是光着脚在碎玻璃上行走。
每个人都在打自己的仗。
我们并不孤单。
原创翻译:龙腾网 http://www.ltaaa.cn 转载请注明出处


Sagnik Misra
No matter how much you'll trust people, but your most trust worthy ones will betray you.
No matter how much people promise to stand beside you but during crisis, nobody will agree to walk with you.
No matter how much you try to inspire people but haters will never be inspired by you.
No matter in which country you belong but sometimes, strangers become more frank than your own country people to you.
No matter how much people smile to uplift your distorted mind but deep-down, they are laughing at you.
No matter where you are, who is your best friend, how much your family be affectionate but at the end you'll realize,
"You have come in this world alone and you also have to leave this planet besides no one with you."
We all are the temporary instances to each other. We don't know when the people who laugh, wear the mask of ego, smile, make fun of us will be vanished in the air one day just like you.

不管你多么信任别人,但你最值得信任的人会背叛你。
无论有多少人承诺站过要在你身边,但在危机期间,没有人会同意与你同行。
无论你如何努力激励人们,但仇恨者永远不会被你激励。
无论你属于哪个国家,但有时,陌生人对你会比你自己国家的人对你更坦率。
无论别人的微笑多么能振奋你受到曲解的心灵,但在内心深处,他们都在嘲笑你。
无论你身在何处,但最终你会意识到谁是你最好的朋友,你的家人对你有多么深情。
"你一个人来到这个世界,都是独自来到这个世界,你也必须离开这个星球,而且没有人陪你。"
我们都是彼此的临时实例。我们不知道那些笑着、戴着自我面具、微笑着、取笑我们的人,何时会像你一样于某天消失在空气中。
Mamady Nabé
You would be left out if you are too AUTHENTIC.
People try to please others. In the attempt to believe this will make them likeable. But you know what, it won't.
People try to fake their personality. You are not him or her. And you would never be good enough looking like him. Be yourself.
Honesty is one of the rare trait people have today. They would find any damn reason not to be honest. This one is difficult. Once you know how to spot it in people, you become very careful. And this can lead to some complications like not being too much engaged in conversation because you are afraid to be open.
People lie. They are afraid to take responsibility. They don't want to assume things. They lie to not feel ashamed of their situation. What I don't understand is those who think they could lie genuinely because they are helping someone.
People are self-centered. No one cares about you.

如果你太真实,你会被排除在外。
人们试图取悦他人。试图相信这会让他们讨人喜欢。但你知道吗,它不会。
人们试图伪装自己的个性。你不是他或她,你永远都不会像他那样,做你自己吧。
诚实是当今人们所具有的罕见特质之一。他们会找到任何该死的理由不诚实。这个很难做到诚实。一旦你知道如何在别人身上发现它,你就会变得非常小心。这可能会导致一些复杂的情况,比如因为害怕敞开心扉而不太参与谈话。
人们撒谎。他们害怕承担责任,他们不想假设。他们撒谎是为了不为自己的处境感到羞耻。我不理解的是,有些人认为他们可以真诚地撒谎,因为他们是在帮助别人。
人们以自我为中心,没人在乎你。
原创翻译:龙腾网 http://www.ltaaa.cn 转载请注明出处


Steve Ogbujah
We were around 256 guys when we started college.
The boys' school was divided into six classes. Our school was two in one — separated from each other, so I didn't get to know how many for the girls that early. However, we did a few functions together like excursions, inter-school competitions, inter-house sports, etc.
Fast forward to grade 9. We started choosing subjects. French being compulsory all along, it had been a struggle because we simply disliked it. Many of us couldn't wait to finally bid it farewell.
Grade 10. More people dropped it.
Grade 11. I became the surviving "french guy" out of the 107 remaining guys. A few more girls were still on it. But then every time we had a french movie night, all the old "familiar faces" will gatecrash in, guys and girls alike. I'd be the only guy to bear the intellectual cross along with the few female faithfuls, while the backsliders would taunt us.
They sought to use such opportunities to flirt with the girls — the girls who also anticipated those moments.
These oldies would go as far as paying heavily to attend french excursions and competitions they aren't going to participate in.
That was when I realized that most people would pay any price for attention.
Of course today we have the crazy social media to prove that fact.

我们上大学时大约有256人。
这所男生学校分为六个班。我们的学校是二合一的,但彼此分开,所以我不知道那个时候有多少女生。然而,我们一起做了一些活动,比如远足、校际比赛、学院间运动等。
快进到9年级。我们开始选择科目。法语一直以来都是必修课,这是一场斗争,因为我们根本不喜欢它。我们中的许多人都迫不及待地和它告别。
10年级,更多的人放弃了它。
11年级,在剩下的107个人中,我成为了幸存的"法语人"。还有几个女孩还在看电影。但每次我们举办法国电影之夜,所有那些"熟悉的面孔"都会不期而遇,无论男女。我将是唯一一个和为数不多的女性信徒一起承受智力十字架的人,而那些背道而行者会嘲笑我们。
这些老家伙甚至会花重金参加他们不打算参加的法国短途旅行和比赛。
那时我才意识到,大多数人会不惜一切代价来获得关注。
当然,今天我们有疯狂的社交媒体来证明这一事实。
Jaimie Franklin Bell
That a lot of people have reached an advanced age without thinking, planning, heck, even considering the fact that they are going to die. It's a taboo subject.
This is passed down to their family members who become anywhere from irritated to enraged that they need to fill out a simple POLST form, which is the one for DNR/CPR, tube feeding, and so on.
I mean, how DARE we even think that their 98 year old mother with advanced COPD, CHF, and stage 4 kidney disease who just fell and broke her hip might have a cardiac or respiratory event! !
And don't even mention hospice. My mother is going to get up and walk out of here! It's delusional. I've seen people trying to shovel food in the mouths of people who are actively dying. They yell at them to keep trying, don't give up.
They are dying. It is not a failure to die. We all will journey there someday. But denial can make what should be a family bonding time into a nightmare.

很多人都已经到了老年,没有思考、没有计划,甚至没有考虑到他们即将死亡的事实。这是一个禁忌话题。
这将传递给他们的家庭成员,他们需要填写一份简单的维持生命治疗医嘱(POLST)表格,这是一份用于DNR/CPR,管饲等的表格
我的意思是,我们甚至认为他们98岁的母亲患有晚期慢性阻塞性肺病(COPD)、充血性心力衰竭(CHF)和第4期肾病,刚刚跌倒并摔断了臀部,可能会发生心脏或呼吸事件,这真是太可怕了!
甚至不要提临终关怀。我妈妈会站起来,走出这里!这是妄想。我见过有人试图把食物塞进垂死之人的嘴里。他们对他们大喊大叫,让他们继续努力,不要放弃。
他们快死了。死亡不是失败,总有一天我们都会去那里。但否认会让本应是家庭纽带的时光变成噩梦。
Sayed Shakir Makandar
People surely judge a book by it's cover. Every single time. No wonder face creams do more business than character building books!
Given a chance at anonymity, almost people would feel no hesitation in doing wrong to benefit financially.
People's beliefs, truths, assumptions, opinions keep changing as per their convenience or advantage. People always opt for the easiest path to accomplish things; the end justifies the mean.
People think of themselves as victims and innocent, and the rest of the world as evil, which takes advantage of their innocence. They forget that victim and assailant are roles, and roles switch depending on the situation.
People remember the wrong done to them very vividly, and forget the great things that happened to them as if they were entitled to them.
A person willing to do good for the society has to have a thicker skin than criminals, because a good person's intentions/actions are questioned, scrutinised and ridiculed more than a person who deserves to go to prison
There are some selfless, angelic people because of whom the world is still spinning in the right direction. The rest of us are just piggybacking on their deeds.

人们肯定会根据封面来判断一本书。每一次都如此。难怪封面比塑造人物的书更重要!
如果有匿名的机会,几乎所有人都会毫不犹豫地做错事,获得经济利益。
人们的信仰、真理、假设、观点会随着他们的方便或优势而不断变化。人们总是选择最简单的方法来完成事情;为了达到目的,可以不择手段。
人们认为自己是受害者和无辜的人,而世界其他地方则是邪恶的,这利用了他们的无辜。他们忘记了受害者和攻击者是角色,角色根据情况而变化。
人们非常清楚地记得对他们所做的错事,忘记了发生在他们身上的大事,仿佛他们有权得到这些似的。
一个愿意为社会做好事的人必须比罪犯脸皮厚,因为一个好人的意图/行为比一个值得坐牢的人受到更多的质疑、审视和嘲笑
有一些无私的天使般的人,因为他们,世界仍在朝着正确的方向变化。我们其余的人只是在模仿他们的行为。
Mansi Tolani
Over the years I have realized that too much attachment hurts.
Never be available for everyone very easily, people start taking you for granted.
Be humble.
Only parent's care for you without expecting anything.
Love your work not the company as not your friends nor colleagues will be available once you face hard time.
People who pretend to be your well-wishers, 95 percent of them can't even see you growing.
If someone claims that he/she genuinely loves you, ask them to marry you ….you will get to know how loyal and genuine they are.

这些年来,我意识到太多的依恋会带来伤害。
永远不要轻易满足所有人,人们会开始认为你是理所当然的。
保持谦逊。
只有父母对你的关怀,不求任何回报。
爱你的工作,而不是爱你的公司,因为一旦你面临困难,你的朋友和同事都不会出现。
那些假装祝福你的人,95%的人甚至看不到你的成长。
如果有人声称他/她真的爱你,向他们求婚....你会发现他们是多么的忠诚和真诚。
Even after paying your best effort for a very long time in a relationship if you are not getting even 10 percent in return, leave the person immediately. He/she doesn't worth investing time anymore. Having a toxic relation is no good. Even if you are married and scared that people will judge you when you will be a divorcee then let me tell you "Kuch to log kahage, logo ko kaam hai kehna", don't mess your life thinking that people will judge you or talk about you, they judge everyone, anyway, no matter what.
Love yourself first
The number of people in network, the number of suggestions you will have, Do not pick a random suggestion ever.
People recommend anything just to show that they are full of knowledge. Must ask them if/she have ever used what they are recommending you.

即使在一段感情中付出了很长一段时间的努力,如果你连10%的回报都没有得到,也要立即离开对方。他/她不值得你再投入时间了。建立一段有毒的关系是没有好处的。即使你已经结婚,从而害怕人们会在你离婚时对你进行评判,那么让我告诉你"Kuch to log kahage,logo ko kaam hai kehna",不要因为人们会评判你或谈论你而打乱你的生活,不管怎样,他们都会去评判每个人的。
首先要爱自己
网络中有多少人,你就会有多少建议,永远不要随机选择一个建议。
人们推荐任何东西只是为了显示他们学识渊博,一定要问问他们是否用过他们推荐给你的东西。
Joyce M Antony
People don't mean half the things they say, when they are angry. The other half is their exact opinion on the people/situation they are angry at. They decided to throw the truth out there, because they can't be bothered to pretend anymore.
So you have a group of friends. You shower them with attention, gifts and your time. They love to be around you. Stop for a while, pull back a little. If they move away looking for greener pastures, they were never your friends. They just liked how you made them feel, they never was into the whole "true friends till the end of time" concept.
90% of the time, what you speak in confidentially becomes the topic of the week amongst your circle.
You can do 99 things right, do one menial thing wrong and everyone will remember it and hold it against you. Society focuses on failure more, because everyone else is miserable at one point or the other.
Truly happy people are rare! It's not that they don't have bad times in their life. But it takes lot of letting go, practicing a life of gratitude and forgiveness to be truly happy. This is not the case with many people.
Most of us are in the confused/anxious little boat, riding the waves of this so called life. Some are just better at pretending that, they are not. Afterall, you got to fake till you make it, we have been told!

当人们生气时,他们所说的一半都是言不由衷的。另一半是他们对他们生气的人/情况的确切看法。他们决定把真相说出来,因为他们再也懒得去假装了。
你有一群朋友。你给予他们大量的关注、礼物和时间。他们喜欢在你身边。停一会儿,再拉回来一点。如果他们离开你去寻找更绿的牧场,他们就永远不是你的朋友。他们只是喜欢你给他们的感觉,他们从来都不喜欢"永远是真正的朋友"这个概念。
90%的情况下,你私下说的话会成为你圈子里本周的话题。
你可以做99件正确的事情,做错一件微不足道的事情,每个人都会记住它,并以此来反对你。社会更关注失败,因为其他人或多或少都过得很痛苦。
真正快乐的人是罕见的!这并不是说真正快乐的人生活中没有不好的时候。但要想真正快乐,你需要学会放手,学会感恩和宽恕。很多人都不是这样。
我们大多数人都在困惑/焦虑的小船上,在所谓的生活中乘风破浪。有些人只是更擅长假装,其实不然。毕竟,我们一直被告知,你必须假装,直到你成功!
?????? ?????? ??? オヌェソ
As time passes by and I grow more and more, I have come across some harsh truths about people over the years.
I have seen many people say that, people who have difficulty in making friends or are introverts should find people having similar likings and interests, so that they can fit in easily and get along with each other well. But I have later come to know that, that statement is actually not true.
To give a few examples I have come across the following truths about people gradually over the years :
Not all Crayon Shinchan fans are good people or my type.
Not all Anime fans are good people or my type.
Not all Japanese people are good, polite, respectful and helpful.

随着时间的流逝,我越来越成熟,这些年来我遇到了一些关于人的残酷事实。
我见过很多人这样说,交朋友有困难或性格内向的人应该找有相似爱好和兴趣的人,这样他们就可以很容易地融入其中并相处融洽。但我后来才知道,这种说法实际上是不对的。
举几个例子,多年来,我逐渐了解到以下关于人的真相:
并非所有蜡笔小新的粉丝都是好人或是我喜欢的类型。
并非所有动漫迷都是好人或我喜欢的类型。
并非所有的日本人都是善良、礼貌、尊重和乐于助人的。
Not all Hindi/Indian language learners from foreign countries are good people or my type.
Not all India lovers are good people or my type.
Not all non-Hindus who appreciate Hinduism are good people or my type.
Not all introverts are good people or my type.
Not all INFPs are good people or my type.
Not all people who have praised me are good people or my type.
There are more liars and deceits who have no remorse in fooling you with sweet words.
One should not trust anyone easily, no matter how close or sweet the person may appear.
The world is much more f'ked up than I used to think.

并非所有来自外国的印地语/印度语学习者都是好人或我喜欢的类型。
并非所有的印度恋人都是好人或我喜欢的类型。
并非所有欣赏印度教的非印度教徒都是好人或我喜欢的类型。
并非所有内向的人都是好人或我喜欢的类型。
并非所有的知性特质的哲学家型(INFP)都是好人或我喜欢的类型。
并不是所有赞扬我的人都是好人或我喜欢的类型。
还有更多的骗子和骗子在用甜言蜜语欺骗你时是毫无悔意的。
人不应该轻易相信任何人,无论这个人看起来多么亲密或甜蜜。
这个世界比我过去想的要复杂得多。
原创翻译:龙腾网 http://www.ltaaa.cn 转载请注明出处


Randall Jacobs
I am 70 years old, have traveled the world and lived all over the US. I have met and worked with thousands of people. One of the truths I have found is that about 90% of the population are hard working people, trying to live a good life. But the remaining 10% do not deserve to breathe air. It's that 10%, regardless of race, religion, place of origin or income level that makes life difficult for the rest of us.

我今年70岁,周游世界,在美国各地生活。我见过成千上万的人,并与他们共事。我发现的一个事实是,大约90%的人都是努力工作的人,努力过上好日子。但剩下的10%不值得呼吸空气。正是这10%的人,无论种族、宗教、出生地或收入水平如何,让我们其他人的生活变得困难。
Jonty Padia
1.Every person has his /her domain and range of things they can think of and do..
2. Different person have different perspective .Every thing in the world is defined for a particular frx of reference. And if we change the frx we have different outcomes.. Similarily people have their own way of looking at things.
3. No matter how good you are, how appreciable your work is.. There will always be people to criticize you.
4. 95% of the people think relatively.. (Like Harish has more money than Ashok )..
5. It is the people's thinking which decides what you will wear on a party rather then what you want to wear..
6. People are never satisfied of what they have in their life..
Well these facts are just for 99% of the people.. But what really matters is the remaining 1% .
So, it's just that there is very dynamic range of people around you.. Choose your company precisely and think several times before trusting anyone..
Thank you..

1、每个人都有他/她能想到和做的事情的领域和范围。
2、不同的人有不同的视角。世界上的每一件事都是为特定的参照系而定义的。如果我们改变框架,会有不同的结果。同样,人们有自己的看待事物的方式。
3、不管你有多优秀,你的工作多么值得赞赏,总会有人批评你。
4、995%的人的认为都是相对而言的(比如Harish比Ashok有钱)。
5、人们的想法决定了你在派对上穿什么,而不是你想穿什么。
6、人们永远不会满足于他们生活中所拥有的。
这些事实只适用于99%的人。但真正重要的是剩下的1%的人。
所以,你周围的人是动态变化的。准确地选择你的公司,在信任任何人之前要三思。
非常感谢。