假设我回到二战,而我是世界上最懒的士兵。在各个国家,哪些地方对我来说是最安全、最轻松的?
It's World War II and I am the World's Laziest Soldier. What is the best place for me to do as little work and be in as little danger as possible for each nation?
2023-01-16
cnbsmt
18510
28
0
收藏
纠错&举报
译文简介
我不想被枪杀,不想做什么重要的事情,我宁愿什么都不做。我应该去哪里?
正文翻译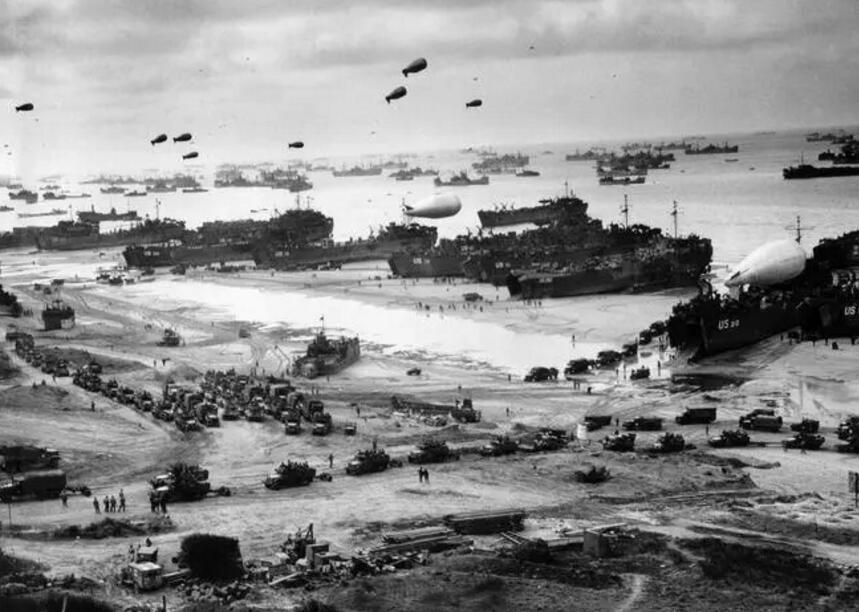 I don't want to be shot at, I don't want to be doing anything important, and I would prefer not to have to do much at all. Where do I want to go?
我不想被枪杀,不想做什么重要的事情,我宁愿什么都不做。我应该去哪里?
原创翻译:龙腾网 http://www.ltaaa.cn 转载请注明出处
While I assume the answer for the UK or US is simply "the homefront", where would an indolent ne'er-do-well like myself want to be in the Soviet unx? What about China? Or Japan?
对于英国或美国,我认为答案就是"后方", 但像我这样懒惰又无用的人如果是在苏联应该去哪里?中国呢?日本呢?
评论翻译
Zonetr00per
If you're in the USSR, go get yourself a posting in one of the far-Eastern cities.
Vladivostok, maybe. It handled a ton of Lend-Lease stuff coming across the Pacific, and saw absolutely zero actual warfare throughout the entire conflict - the Germans are far, far away, and the Japanese are singularly uninterested in opening another front. Go guard a warehouse or something. Might even get the chance to take a little sample of some of that nice lend-lease stuff as it's unloaded.

如果你是在苏联,那就去远东城市找个职位吧。
也许是海参崴。它要处理很多跨越太平洋的租借物资,在整个战争期间,那里几乎看不到战争的影子——德国人离得很远很远,而日本人对开辟另一条战线非常不感兴趣。可以去看守仓库之类的。甚至可能有机会在卸货时从一些不错的租借物资中拿一点样品。
alkevarsky
There is a downside. Everyone removed from the front lines was on very sparse food rations. Even pilots in reserve/training regiments were half-starved and food was one of the important reasons many wanted to end up at the front ASAP.

这有一个缺点。从前线撤下的所有人的口粮都非常少。即使是预备役、训练团的飞行员也处于饥饿状态,食物也是许多人希望尽快到达前线的重要原因之一。
原创翻译:龙腾网 http://www.ltaaa.cn 转载请注明出处


AKravr
Except that a laaaarge portion of the tonnage coming into Russia from America was food. If you're guarding that warehouse then you'll probably be able to grab an extra can of spam.

从美国进入俄罗斯的很大一部分物资是食物,如果你在看守仓库,那你也许能多拿一些午餐肉罐头。
deputy1389
I don't care what people say, I love spam. Fry it up in chunks and throw it into some macaroni and you've got a nice spammaroni, that'll fill you up

我不在乎别人怎么说,但我喜欢午餐肉罐头。把它炸成块,然后扔到通心粉里,你就得到了美味的通心粉,能填饱肚子。
dagaboy
That sounds like a good way to get sent to a penal battalion.

听起来像是被送去劳改营的好方法。
AKravr
Maybe share the spam with the local NKVD office lol

也许可以把午餐肉分给当地的内务委员会一点?哈哈
nishagunazad
On the other hand, getting caught would have...severe consequences.

另一方面,被抓住会……有严重的后果。
2012Jesusdies
Well, they did ship off many of the already trained soldiers to the West and sent in recently mobilized units from the area to take their place when the Germans invaded. Better to have your decently trained soldiers fighting than rotting away. So if you were already stationed there in 1939, might be sent off to Moscow in winter 1941.

他们确实把许多训练好的士兵运送到了西方,并在德国入侵时从该地区派遣了最近动员的部队来接替他们的位置。让受过良好训练的士兵战斗总比让他们腐烂好。所以,如果你在1939年就已经驻扎在那里,可能会在1941年冬天被派往莫斯科。
PaperbackWriter66
Haven't seen much mention of the British forces in this. Like you said, the homefront is an obvious choice, but that has to be balanced out with the perils of wartime rationing, air raids, and blackouts (not so fun fact: traffic fatalities in Britain dramatically increased after blackout conditions were implemented).

在帖子里没看到有人提英国军队。就像你说的,后方是一个明显的选择,但这必须与战时配给、空袭和停电的危险来权衡(不太有趣的事实:在实施灯火管制后,英国的交通死亡人数急剧增加)。
If you were the laziest soldier in the British forces during WWII, the best place to be would not have been the homefront, I reckon, but in fact: Gibraltar.
Although at the time you obviously would not have been sure Gib was safe from invasion, we know now that Spain was never going to join the war proper and neither Germany nor Italy ever had the capacity to invade. Although Gibraltar was subject to some air raids, mainly in 1942, an extensive network of tunnels meant that the occupants were very well protected, and I think it's fair to say Gibraltar was less bombed than the British home isles.

如果你是二战期间英国军队中最懒的士兵,最好的地方当然不是前线,而是直布罗陀。
虽然在当时,你显然不确定直布罗陀是否能免于入侵,但我们现在知道,西班牙永远不会加入战争,而德国和意大利也没有入侵的能力。尽管直布罗陀遭受了一些空袭,主要是在1942年,但广泛的隧道网络意味着居住者得到了很好的保护,公平地说,我认为直布罗陀受到的轰炸比英国本土少。
More importantly though, Gibraltar's status as an important supply depot meant that there would never be a shortage of food stuffs, in contrast with mainland Britain, and you have that glorious sub-tropical weather to keep you warm.

更重要的是,直布罗陀是一个重要的补给站,这意味着与英国大陆相比,那里永远不会出现食物短缺的问题,而且这里有着宜人的亚热带气候,可以让你保持温暖。
nightgerbil
Gibs a good choice for sure. so would be cyprus. I'd still prefer a desk job in cairo though.

直布罗陀确实是个不错的选择,塞浦路斯也是。不过我还是想在开罗做文职工作。
PaperbackWriter66
Ah, but being in Cairo risks being sent to the Western Desert.

但在开罗有被派往西部沙漠的危险。
Zodo12
It might get incredibly boring in Gibraltar though. It's barely a small town and you obviously couldn't go for trips to Spain. You're just stuck there with the monkeys. At least if you were posted in Britain you could slip off to a larger variety of places to pass the time.

不过在直布罗陀可能会非常无聊。它只是一个小镇,而你显然不能去西班牙旅行。你只能和猴子呆在一起。如果你是驻扎在英国,至少你可以溜到更多的地方打发时间。
原创翻译:龙腾网 http://www.ltaaa.cn 转载请注明出处


iTAMEi
When my Dad was a kid he knew a former spitfire pilot that spent the entire war in Australia

当我父亲还是个孩子的时候,他认识一位前喷火战斗机飞行员,他在澳大利亚度过了整个战争期间。
原创翻译:龙腾网 http://www.ltaaa.cn 转载请注明出处


ConstantineXII
The Japanese got to within a few hundred kilometres of the northern Australian coast and frequently launched air raids there. There were plenty of Australian-based pilots that saw plenty of action.

日本人到达了澳大利亚北部海岸几百公里以内,并经常在那里发动空袭。有很多澳大利亚的飞行员经历了很多次行动。
saruyamasan
USSR: Far East after Khalkhin Gol
Germany: Channel Islands post-occupation
US: South America (I remember seeing a photo of a baseball player in the US military trying out cricket in Guyana)
Japan: Vietnam (even get some post-war employment with the British there)
UK: Middle East (Cairo and east from there)
Italy: Dodecanese Islands (until they switch sides at least)
France: Syria and Lebanon

苏联: Khalkhin Gol后的远东
德国:占领后的海峡群岛
美国:南美洲(我记得看过一张美军棒球运动员在圭亚那打板球的照片)
日本:越南(甚至在战后被英国人雇佣)
英国:中东 (开罗及其以东)
意大利:多德卡尼斯群岛(至少在他们倒戈之前)
法国:叙利亚和黎巴嫩
Blue387
How about US mainland coastal artillery? Large cities such as San Francisco and New York had various coastal artillery batteries set up to protect the vital harbors from enemy attack.

美国大陆岸炮部队如何?旧金山和纽约等大城市设置了各种海岸炮台,以保护重要港口免受敌人袭击。
brendo12
My grandpa was on Coastal Artillery in Los Angeles. I think that they gave it to the older men with families. He was in his late 30s and had children in the LA area.

我爷爷就在洛杉矶的岸炮部队。我想这样的职位是给有家室的老人的。当时他快30岁了,在洛杉矶地区有孩子。
PaperbackWriter66
To add to this, I actually think the safest place to be as a German soldier was Norway post-1940 (though, that's not true for the Luftwaffe or Kriegsmarine). Also, for a French soldier Martinique has to the No. 1 spot to be.
Upvote for the cheeky reference to Imperial Japanese soldiers fighting the Viet Minh under British command.

我认为1940年后德国士兵最安全的地方是挪威(不过,对德国空军和海军来说并非如此)。此外,对于法国士兵来说,马提尼克岛必须是第一名。
厚颜无耻地投票赞成日本帝国士兵在英国指挥下与越盟作战。
原创翻译:龙腾网 http://www.ltaaa.cn 转载请注明出处


King_of_Men
To add to this, I actually think the safest place to be as a German soldier was Norway post-1940
I would suggest that Denmark is better. Not only does it have a better climate, there is effectively zero resistance and no commando raids or bombing. Also, no Russians - while southern Norway is good, you probably don't want to be a German soldier posted to northern Norway in 1944-45.

"我认为1940年后德国士兵最安全的地方是挪威"
我认为丹麦更好。它不仅有更好的气候,而且完全没有抵抗,没有突击队的袭击或轰炸。此外,没有俄罗斯人——虽然挪威南部很好,但你可能不想成为1944年至1945年被派往挪威北部的德国士兵。
nightgerbil
Norway was a bad place to surrender in. Alot of those guys hated by the Norge for the brutality of the occupation and were then eventually shipped to french pow camps which were bordering on concentration camps by the survivor accounts. Many were bullied into joining the french foreign legion to escape. Paul werner wrote about it in his autobiography "iron coffins" (he was a german U boat captain) and I have read it in other sources.
If you want a true safe place its probably naval staff in wilhemshaven/breman/kiel. although theres still allied bombing to worry about. Alot of those guys surrendered to the brits and were relatively well treated.

挪威不是投降的好地方。许多人因占领的时候过于残暴而被挪威人憎恨,最终被运送到法国战俘营,根据幸存者的说法,这些战俘营几乎就是集中营。许多人被迫加入法国外籍军团以逃离。保罗·沃纳在他的自传《铁棺材》中提到了这一点(他是一名德国U艇船长),我也从其他来源读到过。
如果你想要一个真正安全的地方,那可能是威廉港、布雷曼、基尔的海军人员,尽管仍需要担心盟军的轰炸。这些人中有很多人向英国人投降,并得到了相对较好的待遇。
abnrib
The Soviets did eventually push into Norway towards the end of the war, in a particularly unpleasant winter campaign.

经过一场特别令人不快的冬季战役,苏联最终在战争结束时挺进了挪威。
Novosharpe
I don't think a Japanese soldier in Vietnam would have a very comfortable life tbh, he might get killed in a Vietminh ambush during and after the war.

我不认为在越南的日本士兵会有非常舒适的生活,他可能会在战争期间和战后在越南的伏击中丧生。
PaperbackWriter66
What's a realistic, safer alternative for a Japanese soldier at the time?

对于当时的日本士兵来说,还有什么更现实、更安全的选择?
Novosharpe
I'd say occupation duty in Singapore would be one of the best postings a Japanese soldier could have in WW2. Resistance activities in occupied Singapore were practically non existent, with the only enemy actions to occur during the Japanese occupation being a few commando raids and B-29 bombings on the port facilities. For the most part a Japanese soldier in occupied Singapore spent his time harassing the locals and committing atrocities, and would rarely see action. Post surrender, while he may be put to work by the returning British forces, he'd end up doing construction work and manual labour unlike his comrade in Vietnam who'd go out on patrols and fight skirmishes with Vietnamese guerrillas on the orders of the British

我认为日本士兵在第二次世界大战中能获得最好的职位就是占领新加坡。在被占领的新加坡,抵抗活动几乎不存在,在日本占领期间,仅有的敌对行动不过是几次突击队袭击和B-29轰炸港口设施。在被占领的新加坡,大部分时候,日本士兵的时间都花在骚扰当地人,实施暴行,很少有行动。投降后,虽然他可能会被返回的英国军队安排去工作,但他最终会从事建筑工作和体力劳动,不像他在越南的战友那样,要听从英国人的命令去巡逻,去与越南游击队进行战斗。
napoleon_nottinghill
The Japanese said something like heaven is Java and hell is New Guinea at that time

当时日本人说天堂是爪哇,地狱是新几内亚
UpperHesse
There were also probably liaison officers in Thailand, which was one of the few japanese allies in the time.

泰国可能也有联络官,这是当时为数不多的日本盟友之一。
Lonetrek
Aren't there cases of Japanese army folks fighting with the Vietnamese after WW2 ended?

二战结束后,不是有日本军人与越南人作战的案例吗?
thunderboxuser
A better choice would be the literal millions of troops on bypassed islands. Sure you'll get bombed once in a while, but so has every other piece of territory controlled by Japan. Alternatively Taiwan would've been a good choice, Manchuria a good choice until 1945.

更好的选择是在绕过的岛屿上部署数的百万军队。当然,你偶尔会被轰炸一次,但日本控制的其他地区也是如此。另外,在1945年之前,台湾是一个不错的选择,满洲也是如此。
slapdashbr
really there were lots of perfectly safe out-of-the way assignments... but they were a minority of what was available and they weren't things you could "get yourself assigned to". You got assigned there by the almighty beauracracy of the Pentagon, or you got sent to Normandy or Iwo Jima, who knows, good fucking luck

确实有很多非常安全的任务……但它们只是全部任务中的一小部分,不是你可以自行决定的事情。你被五角大楼的官僚派到那里,或者你被派到诺曼底或硫磺岛,谁知道呢,只能祝你好运。
MSeager
I don't know how accurate it is, but I'm currently watching the TV Show "Manhattan", which is set around the scientists working on the Atomic Bomb. They are at the Los Alamos site, which is just outside the middle of nowhere in the middle of New Mexico, just past the centre of nothingness. Seems to be lots of Military Police whose primary job is to stop the civilians wandering into the science area and to stop scientists from different areas wandering into the wrong area.
700 Miles from the nearest ocean (i.e. nearest danger)? Tick
Job that's mainly manning an internal ID checking gate between areas from a bunch of unarmed nerds and their wives? Tick
No idea what the nerds are even doing or how important their work is, therefore you don't feel like you are doing anything important? Tick
MP at a secret facility sounds like a pretty safe and cushy job.

我不知道准不准确。但我最近在看电视节目"曼哈顿", 以研究原子弹的科学家为背景。他们在洛斯阿拉莫斯基地,就在新墨西哥州中部的一个偏僻的地方,是荒芜之地的中心。那里似乎有很多宪兵,主要职责是阻止平民进入科研区域,并阻止不同区域的科学家进入错误的区域。
距离最近的海岸700英里(远离危险)?打钩
工作主要是在一群手无寸铁的书呆子和他们的妻子的区域内负责内部身份检查?打钩
不知道书呆子们在做什么,也不知道他们的工作有多重要,所以你不觉得自己在做什么重要的事情?打钩
秘密设施的宪兵听起来是一份相当安全和轻松的工作。
PaperbackWriter66
Safe? Yes. Cushy? No. Cushy would mean plenty of access to swank facilities and places to spend money. Alamogordo wasn't either.

安全?是的。轻松?不。轻松意味着有足够的机会去豪华的设施和花钱的地方。洛斯阿拉莫斯这两样都没有。
原创翻译:龙腾网 http://www.ltaaa.cn 转载请注明出处


LaoBa
Hawai'i after Pearl Harbor would be nice.

珍珠港轰炸之后的夏威夷不错。
Rittermeister
The iron law of supply and demand would work against you there. Even before Pearl Harbor, but especially after, unmarried young men poured into Honolulu. This had the effect of both overwhelming the city's services and driving the prices of everything through the roof. The oldest profession provides a good example. Honolulu whorehouses in 1942 gave a lonely serviceman exactly three minutes to take care of business and they charged him three dollars for the privilege - about two days' wages for a private.

供需的铁律反对你的说法,哪怕在珍珠港轰炸之前,尤其是在之后,未婚青年涌入檀香山。这既影响了城市的服务业,也让所有商品的价格飞涨。最古老的职业就是一个很好的例子。1942年,火奴鲁鲁的妓院只给军人三分钟的时间来办事,并为此收取三美元的费用——这大约是一名二等兵两天的工资。
WillyPete
Most military forces: General officer driver.
Driving higher ranking officers around means spending a lot of time doing nothing, and then driving to the next location to sit and wait.
Any errands done come with the benefits of being able to use the officer's rank to bypass rationing and typical bureaucracy during wartime.
People will also offer you "incentives" to get the ear or attention of the officer too.
Typically safer quarters and postings. Can't have generals being shot at, can we?

大多数军队: 将官司机。
带着高级军官到处转意味着很多时间无所事事,然后开车去下一个地点坐着等。
办任何差事都有好处可拿,因为是战时,可以利用军官的军衔绕过配给制和典型的官僚主义。
人们也会为你提供"奖励"来吸引军官的注意。
这通常是更安全的住所和职位。总不能让将军被枪杀,对吧?
trash-dog-hat
Australia: Coastwatcher.
Best case scenario you spend the entire war in the Pacific relaxing on a tropical island with a pair of binoculars and a radio watching the coast and reporting on any Japanese ship or aircraft that you see passing by.
Worst case scenario you get betrayed by the locals to the Japanese, are taken prisoner after an exhausting pursuit through the jungle, get sent to work on the Thai-Burma Railway, and die of dysentry after working in slave labour conditions for a year.

澳大利亚:海岸观察员。
最好的情况是,你在太平洋度过整个战争期间,在热带岛屿上休闲,用双筒望远镜和收音机观察海岸,并报告你看到的任何日本船只或飞机。
最坏的情况是,你被当地人出卖给日本人,在丛林中穷追不舍后被俘虏,被送往泰缅铁路工作,在奴隶劳动条件下工作一年后死于痢疾。
原创翻译:龙腾网 http://www.ltaaa.cn 转载请注明出处


facedownbootyuphold
How about working in the basement of a library as an enlisted soldier with no superiors. Your sole task is logging anyone in/out who need to check out old documents.
Best case scenario is you sit in a library basement and stare a phone screen all day and you don't see a single soul all week.
Worst case scenario is you're voluntold to take part in a top secret program that tests the efficacy of putting people in sleeping pods where they will awake at a specified date in the future, but the program is cut short, fades into distant memory, and they forget you're still in the sleeping pod. You wake up 500 years later and everyone is far dumber than you, so you are tasked with reteaching humanity how to grow crops.

作为一名没有上级的士兵在图书馆的地下室工作怎么样。你唯一的任务是登记需要核查旧文档的人。
最好的情况是,你坐在图书馆的地下室里,整天盯着电话屏幕,整个星期都看不到一个人。
最坏的情况是,你自愿参加一个绝密计划,测试将人们放入睡眠舱的效果,在那里他们将在未来的某个特定日期醒来,但该计划被缩短,消失在遥远的记忆中,他们忘记了你仍在睡眠舱中。你在500年后醒来,发现每个人都比你笨得多,所以你的任务是重新教会人类如何种植作物。
Cdn_Nick
So, I was in Kenya, briefly in the late eighties. Met an ex-officer by the name of Sandy. He was a British intelligence officer in ww2. He said to me, 'We were supposed to work our way north from Kenya, however the Italians knew we were coming, so we had to stay in Kenya" He spent the entirety of ww2 in Kenya, some of it around Kilindni, and he saw minimal action. It was at that point I realized that for some people, ww2 was quite a fun old lark.

八十年代末,我在肯尼亚待过一段时间。遇到了一位名叫桑迪的前军官。他是第二次世界大战中的英国情报官员。他对我说,"我们本来应该从肯尼亚往北走,但意大利人知道我们要来,所以我们不得不留在肯尼亚。"整个二战期间他都在肯尼亚度过,有一段时间在基林德尼附近,他经历的行动很少。就在那时,我意识到,对一些人来说,第二次大战是一场有趣的老游戏。
2i5d6
Yeah my Great-Granpa got conscxted in '39, sent to Norway in 1940 as part of the occupation force and did pretty much nothing except learning Norwegian and befriending a local farmer with whom he exchanged letters until he died.

是的,我的曾祖父在39年应征入伍,1940年作为占领军的一部分被派往挪威,除了学习挪威语和和当地一个农民交朋友,他几乎什么都没做,直到去世。
原创翻译:龙腾网 http://www.ltaaa.cn 转载请注明出处


ELI-PGY5
Australia:
One of my grandfathers joined the infantry, but got transferred to a job welding things in Townsville. No risk, and he learned a skill he used post-war for work.
His mates got shipped over to fight on the Kokoda, which sounds like a lot less fun.

澳大利亚。我的一位祖父加入了步兵,后来被调到汤斯维尔做焊接工作。没有风险,而且他学会了一种战后工作时有用的技能。
他的队友们被派到科科达作战,这听起来没那么有趣。
thermonuke52
As for Japan, Java seems to be the best bet. There was a saying in the Japamese military during WW2, "Heaven is Java; hell is Burma; but no one returns alive from New Guinea."

关于日本,爪哇似乎是最好的选择。二战期间,日本军方曾有一句话:"天堂是爪哇,地狱是缅甸,但没有人从新几内亚活着回来。"
Obviously I cannot base this answer solely on this quote, but it does seem to have some merit. After the initial conquest of Java in 1942, the island seems to have been a relatively safe place for a Japanese soldier to be stationed.

显然,我不能仅仅根据这句话来回答这个问题,但它似乎确实有些道理。1942年首次征服爪哇岛后,该岛似乎一直是日本士兵驻扎的相对安全的地方。
The initial invasion of Java by the 16th Imperial Japanese Army went off without much of a hitch, and was over within several weeks.
After this, to make your stay more comfortable, you were able to commit any number of war crimes, including raping and pillaging.

日本帝国第16集团军对爪哇的最初入侵很顺利,几周内就结束了。
在这之后,为了让你待得更舒服,你可以犯下任何数量的战争罪行,包括强奸和抢劫。
The local Indonesians also seemed to be relatively cooperative in terms of local governance. Much of their middle class were recruited into political offices. Local statesman like Sukarno & Hatta were cooperative with the Japanese as well. This made managing the local populace easier.

印尼当地人在地方治理方面似乎也比较合作。他们大部分的中产阶级都被招募到政治办公室。苏加诺和哈塔等当地政治家也与日本人合作。这使得管理当地民众更加容易。
In addition to this, the Japanese employed thousands of "Romusha" on Java. These were native forced laborers who constructed civil and military projects. This would have supplemented construction work you might otherwise be forced to do in some other Japanese occupied territories.

除此之外,日本人还在爪哇雇佣了数千名"Romusha"。他们是当地的强迫劳工,他们建造民用和军用工程。这可以弥补你在其他日本占领区可能会被迫安排进行的建筑工作。
The Allies bypassed Java as a whole. They don't seem to have engaged in any notable bombing runs on Java either.
And, (As far as I can tell), there doesn't seem to have been any notable insurgencies on Java during the Japanese occupation.

盟军绕过了整个爪哇岛。他们似乎也没有在爪哇进行任何重大的轰炸。
而且据我所知,在日本占领期间,爪哇似乎没有任何显著的叛乱。
trash-dog-hat
There was a lot of Australian Commando actions in Java throughout the war, with ongoing sustained operations. Not as much as Timor, but still some.

整个战争期间,澳大利亚突击队在爪哇进行了大量行动,并持续进行。没有帝汶那么多,但还是有。
原创翻译:龙腾网 http://www.ltaaa.cn 转载请注明出处


Icelander2000TM
If American: Iceland.
There was a fairly large garrison in Iceland during the war, about 30,000 troops at its peak. There were however few confrontations between Allied and Axis forces here. The occasional dogfight, small air raids and a few anti-submarine operations. For the most part though the biggest foe the garrison had to deal with was boredom. Iceland was very backwards in those days with few oppportunities for leisure.

如果是美国人:选冰岛。
在战争期间,冰岛有相当多的驻军,最多的时候有3万人。然而,盟军和轴心国军队在这里很少进行作战。偶尔有混战,小规模的空袭和一些反潜行动。不过,在大多数情况下,驻军要对付的最大敌人是无聊。那时的冰岛非常落后,几乎没有娱乐的机会。
lee1026
USSR: Desk job in the capital.
Frankly, that is true of every country's military. There are a lot of uniformed dudes running around their equivalent of Pentagon moving paper, and they are reasonably safe jobs in every country.
The only countries where this question is a serious question is where the capital came under serious attack and/or occupation. For a German military clerk in Berlin, the fact that he is just a clerk is of no interest to an allied bomb. The French military clerks in Paris probably still became POWs when the Germans overran the place.

苏联:在首都做文职工作。
坦率地说,每个国家的军队都是如此。有很多穿着制服的人在五角大楼搬运文件,这在每个国家都是相当安全的工作。
唯一严重的问题是首都遭受严重袭击或占领。对于柏林的一名德国军事文员来说,他只是一名文员这个事实对盟军的炸弹来说无关紧要。当德国人占领巴黎时,巴黎的军事文员可能仍然会成为战俘。
orlock
George McDonald Fraser (I think, or it might have been Brian Aldiss, both served in the forgotten Fifth) mentions arriving in India and being offered the chance of a fiddle where you permanently stayed in a transit camp in exchange for a percentage of wages. He took one look at the camp and decided that dying of bullets was better than dying of boredom. But YMMV.

乔治·麦克唐纳·弗雷泽(也可能是布莱恩·阿尔迪斯,两人都在被遗忘的第五军服役) 提到,抵达印度后,你有机会永久停留在临时营地里,代价是降工资。他看了一眼营地,觉得死于子弹总比死于无聊要好。但可能因人而异。