是否有任何拉美国家有潜力成为超级大国,并在经济和/或地缘政治影响力方面与美国和中国竞争?
Does any Latam country have the potential to become a superpower and compete in terms of economy and/or geopolitical influence in the same level as the USA and China?
2022-11-13
兰陵笑笑生
11898
42
1
收藏
纠错&举报
译文简介
我的意思是,我们有许多具有良好潜力的国家,但我从来没有看到有人谈论一些拉美国家发展成为像美国和中国一样的世界性超级大国的可能性。
正文翻译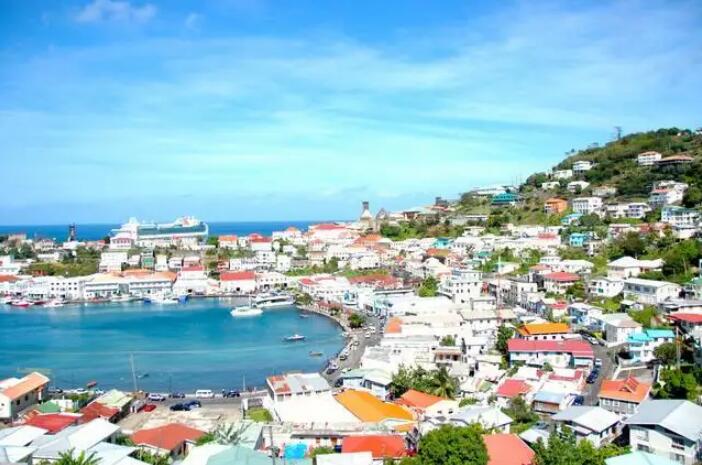 Does any Latam country have the potential to become a superpower and compete in terms of economy and/or geopolitical influence in the same level as the USA and China?
是否有任何拉美国家有潜力成为超级大国,并在经济和/或地缘政治影响力方面与美国和中国竞争?
I mean, we have many countries with good potential, but I never see anyone talking about some Latam country with the possibility of becoming a worldwide superpower like the USA and China.
Considering the first answers, the solution I have is to teach spanish to Brazil as the first language of the country
我的意思是,我们有许多具有良好潜力的国家,但我从来没有看到有人谈论一些拉美国家发展成为像美国和中国一样的世界性超级大国的可能性。
考虑到第一个回复,我的解决方案是向巴西教授西班牙语,作为该国的第一语言。
评论翻译
eidbio
Brazil
No

巴西
没有
GuayabaTree
US->CO
Only likely candidate would be Brazil due to its size.

美国->哥斯达黎加
考虑到规模,唯一可能的候选人是巴西。
原创翻译:龙腾网 http://www.ltaaa.cn 转载请注明出处


yorcharturoqro
Mexico
If we remove the idiots we have as politicians, I think Brazil and Mexico by size and population.

墨西哥
如果我们能去掉那些白痴政客,按面积和人口计算我想候选人只有巴西和墨西哥。
still-learning21
Mexico
Mexico is directly and wholly within the US sphere of influence. Brazil is twice as big as Mexico population wise and is really in its own sphere in South America. I almost see them as the US of South America.

墨西哥
墨西哥直接且完全在美国的势力范围内。巴西的人口是墨西哥的两倍,而且在南美洲有真正属于自己的范围。我几乎把它们看作是南美洲的美国。
booksnpizza
Mexico
Guatemala

墨西哥
危地马拉
Salt_Winter5888
Guatemala
Of course
GUATEMALA SUPER POWER 2100!!!!

危地马拉
必须的
危地马拉超级大国2100!!!!
Jlchevz
Mexico
You joke but I'd be very happy if they became an advanced nation

墨西哥
你显然是在开玩笑,但如果他们成为一个先进的国家,我会非常高兴的
TheFutureofScience
Spoken like someone who's never been to Honduras.

说得像个没去过洪都拉斯的人。
Calia02
Bolivia
Brazil.
The US knows it, China knows it.
The only country doesn't believe Brazil could be an actual major power is Brazil itself.

玻利维亚
巴西。
美国清楚这一点,中国清楚这一点。
唯一不相信巴西能成为一个真正的大国的国家是巴西自己。
WinterPlanet
Brazil
The only country doesn't believe Brazil could be an actual major power is Brazil itself.
True, our self steem is horrible

巴西
"唯一不相信巴西能成为一个真正的大国的国家是巴西自己。"
诚然,我们极其缺乏自信
bananasushis
Brazil
Why do you think countries like Russia, China, the U.S., and France all try to have influence over us? Because they know if we became one, we would be a VERY powerful and great ally. Especially considering our diplomatic power, the Itamaraty is known around the world for its ability to negotiate and bring even the most hostile of countries to calm down and have a chat over whatever issues they are having.
Sidenote I think the Brazilian passport is one of the few that can go to both Israel and the rest of the Middle East, and North and South Korea all without visas, we get 3 months free access for a lot of countries.

巴西
你以为为什么像俄罗斯、中国、美国和法国这样的国家都试图对我们产生影响?因为他们知道,如果我们成长起来,我们将是一个非常强大和伟大的盟友。特别是考虑到我们的外交力量,伊塔马拉蒂(注:是巴西政府外交部的办公大楼)因其谈判能力而闻名于世,即使是最敌对的国家也能冷静下来,就他们所遇到的任何问题进行交谈。
顺便提一下,我认为巴西护照是为数不多的可以去以色列和中东其他地区,以及南北朝鲜都不需要签证的护照之一,我们可以在很多国家获得3个月的免费通行。
the_Hahnster
I think Argentina would fit this category better. Argentina has a geography only better by the US to offer.

我认为阿根廷更有可能。阿根廷的地理环境只有美国比它更好。
Galego_2
You would need at least 100 million population to have an economy really worth of a Great power. But I agree with you that, geography speaking, Argentina has been blessed.

你需要至少1亿人口才能发展出一个真正瞩目的大国的经济。但我同意你的观点,从地理上讲,阿根廷是有福的。
Nyayylmeow
Argentina
No access to the Pacific sadly
We should trade provinces with Chile

阿根廷
可悲的是,我们没有通往太平洋的通道
我们应该与智利建立贸易省
dariemf1998
Armenia, Colombia
They give you territory and you give them capybaras.

亚美尼亚, 哥伦比亚
他们给你领土,你给他们水豚。
nyayylmeow
Argentina
Now now, we're not THAT desperate

阿根廷
那就是没得谈喽
Impossible-Inside-50
Or Just Referendum your way into A unx

或者直接用公投的方式加入A联盟
latin_canuck
Québec
The SCA, Southern Cone of America. Chile, Argentina, and Uruguay.

魁北克
SCA,南美南锥形合众国。智利、阿根廷和乌拉圭。
原创翻译:龙腾网 http://www.ltaaa.cn 转载请注明出处


User avatar
Mexico (SON) to US
Not in our lifetimes, but I also don't think we should measure a country's success based on their geopolitical and economic influence. China is a powerful country, but even in purely economic terms, I wouldn't want to live there. Its citizens' personal wealth is vastly overestimated by laymen.
I would rather our countries be more comparable to Slovenia, Spain, Portugal, and Slovakia in terms of living standards, and that's more attainable than being a superpower. And, thus, none of us would be that individually powerful, at least not more than a modern day Japan, and that's at the high end.

墨西哥到美国
在我们的有生之年不会,但我也不认为我们应该根据一个国家的地缘政治和经济影响力来衡量它的成功。中国是一个强大的国家,但即使从纯粹的经济角度来看,我也不愿意在那里生活。其公民的个人财富被局外的人大大高估了。
我宁愿我们的国家在生活水平方面更接近斯洛文尼亚、西班牙、葡萄牙和斯洛伐克,这比成为一个超级大国更容易实现。因此,我们谁都不会像今天的日本那样强大,至少不会超过现代日本,那是我们的顶点了。
cseijif
Peru
Brazil and argentina, by all rights, should be superpowers.
They have most of the most fertile and best lands in south america, not mountains and jungles like peru /bolivia and venezuela/colombia , and in the case of argentina access to andean riches. Both are bigger than prospective superpowers, like india, and in the case of brazil, bigger than the US itself.
The fact they are not is the greatest argument in history against geographic determinism. Institutions and society matter, and both are societies that very desesperatly needed to eat the rich, long , long ago.

秘鲁
按理说,巴西和阿根廷应该成为超级大国才对。
他们拥有南美洲最肥沃和最好的土地,而不是像秘鲁/玻利维亚和委内瑞拉/哥伦比亚那样的山脉和丛林,而且以阿根廷的情况还可以获得安第斯山脉的财富。这两个国家都比未来的超级大国,如印度,以及按巴西的情况,它比美国还大。
它们没有成为超级大国的事实是反对地理决定论的最大论据。制度和社会很重要,而这两个社会在很久很久以前就都非常反资本主义。
SpeedBoatSquirrel
The USA is larger than Brazil. The contiguous US, without Alaska and Hawaii, is slightly smaller

美国比巴西大。不包括阿拉斯加和夏威夷的美国本土则略小。
cseijif
Peru
contiguous US is frankly the one people refer to when saying "US", because hardly anyone lives on alaska, nor are they familiar with alaska/mainland trips , on the regular.

秘鲁
一般来说,人们在说"美国"时指的多是本土,因为几乎没有人住在阿拉斯加,也没有人熟悉阿拉斯加/内陆的旅行,一般是这样的。
SpeedBoatSquirrel
They are important parts though. Alaska has oil and provides access to the attic ocean. Hawaii helps to project power in the pacific. More populated than states like Wyoming or Delaware

然而它们是重要的组成部分。阿拉斯加有石油,并提供进入北冰洋的通道。夏威夷有助于在太平洋地区投射力量。比怀俄明州或特拉华州等州的人口多。
cseijif
Peru
I doubt neither of those really had any role at all in making the US a power, in fact, their posesion seem like symptons of the reality that it *already was. (*and in the case of hawaii, a quite mean one)

秘鲁
我对这个两州在使美国成为强国的过程中是否真的起到了任何作用表示怀疑,事实上,它们之所以成为美国的一部分是因为美国先成为了强国。(*至于夏威夷,美国的吞并是相当卑鄙的)
原创翻译:龙腾网 http://www.ltaaa.cn 转载请注明出处


ChampValjean
Bogotá, Colombia
Brazil is the only one that has wood of superpower in that sense because of size and population. But they are still Latin Americans so clearly they'll manage to fuck up their potential.

波哥大, 哥伦比亚
巴西是唯一一个在这个意义上有超级大国之称的国家,因为其规模和人口。但他们仍然是拉丁美洲人,所以显然他们会设法搞砸他们的潜力。
ANTONIOT1999
Rio Grande do Sul
Brazil would need a lot more people and a lot less labor laws to industrialize, so unless we become some sort of China-like dictatorship i don't see we becoming a superpower

巴西
巴西需要更多的人和更少的劳动法来实现工业化,所以除非我们成为某种类似中国的...国家,否则我不认为我们会成为一个超级大国。
MyFavoriteBurger
Brazil
We have 200+ million people in this country. We have enough people. And you don't need less labour laws to industrialize, you just need a federal government that focuses on national development instead of licking the balls from multinational foreign companies. We had many chances to go foward, but took the wrong turn almost everytime.
Having a almost 2 decade long, right-wing dictatorship aided by the US government certainly didn't help either.

巴西
我们这个国家有2亿多人。我们有足够的人。而且你不需要更少的劳动法来实现工业化,你只需要一个专注于国家发展的联邦政府,而不是舔外国跨国公司的蛋蛋。我们有很多机会向前迈进,但几乎每次都走错了路。
在美国政府的"帮助"下,有一个执政长达近20年的右翼独裁政权,对此当然也没有帮助。
TheFutureofScience
Maybe it's more like five decades, if we are counting the time between the 64 coup and Lula's ascendency in 2003.

如果我们算上64年政变和2003年卢拉上台之间的时间,也许更接近五十年。
SpeedBoatSquirrel
It's mostly Brazil's laws and a large public worker sector that drag down economic potential

主要是巴西的法律和庞大的公共工人部门拖累了经济潜力。
caguairan
Cuba
Cuba world superpower by 2025

古巴
古巴2025年世界超级大国
rcubillo
Costa Rica
Yes, or it will become a new Puerto Rico

哥斯达黎加
是的,或者它将成为一个新的波多黎各
lfvalerio
Brazil
Considering the first answers, the solution I have is to teach spanish to Brazil as the first language of the country
I actually don't understand why Spanish is not at least a second language here. I mean, sure, we don't speak it. But Equatorial Guinea also doesn't speak either French or Portuguese and have those languages besides Spanish as official for political reasons. If the government actually made Spanish classes mandatory and Spanish proficiency a prerequisite for political offices, it would change the way Brazil perceives itself and its integration with the region drastically in a couple of decades.

巴西
"考虑到第一个回复,我的解决办法是把西班牙语作为国家的第一语言教给巴西人。"
我其实不明白为什么西班牙语在这里甚至不是第二语言。我的意思是,当然,我们(巴西人)不说西班牙语。但赤道几内亚也不说法语或葡萄牙语,然而出于政治原因,除了西班牙语之外,他们还是把这些语言作为官方语言。如果(巴西)政府真的把西班牙语课作为必修课,把西班牙语能力作为担任政治职务的先决条件,那么在几十年内,巴西对自己的看法和与该地区的融合将发生巨大变化。
enzothagod94
Mexico
Very well said.

墨西哥
说得非常好。
LastCapybaraEnjoyer
Brazil
Because our history and governments wanted to create a national identity, last time a part of the country didn't speak Portuguese we lost it (miss u cisplatina), after that we kept with Portuguese and never interested in teach Spanish.

巴西
因为我们的历史和政府想创造一个民族身份,上次有一部分人因为不说葡萄牙语,我们就失去了它(想念你,西斯普拉丁省),之后我们一直用葡萄牙语,从来没有兴趣教西班牙语。
lfvalerio
Brazil
To make Spanish a second language is not at all risking our identity. I mean, we are writing English here and neither me or you have become gringos.
Furthermore, Portuguese reinforcement here was initially a move from the Portuguese colonizers to reduce our identity rather than to increase it and avoid independence. Before Marques de Pombal, our most spoken language was not Portuguese, it was Tupi.

巴西
把西班牙语作为第二语言,根本不会冲击我们的身份认同。我的意思是,我们在这里写的是英语,我和你都没有成为外国佬。
此外,葡萄牙语在这里的强化,最初是葡萄牙殖民者为了减少我们的身份认同,而不是为了增加身份认同,以避免独立。在塞巴斯蒂昂·若泽·德卡瓦略-梅洛之前,我们使用最多的语言不是葡萄牙语,而是图皮语(注:印第安语的一种)。
No-Argument-9331
Chihuahua/Colima, Mexico
Mexico should do the same with English

奇瓦瓦/科利马, 墨西哥
墨西哥应该对英语也这样做
原创翻译:龙腾网 http://www.ltaaa.cn 转载请注明出处


GuayabaTree
Agreed. If English were the second language of Mexico, it would be on a better leveled playing field with the rest of North America. And Mexicans would (and already do) have access to more jobs knowing English. I also feel Spanish should be the second language of the US for better integration between the two

同意。如果英语是墨西哥的第二语言,它将与北美其他地区处于更公平的竞争环境。而且,墨西哥人将(而且已经)有机会获得更多需要懂英语的工作。我也觉得西班牙语应该成为美国的第二语言,以便两者之间更好地融合。
SpeedBoatSquirrel
There isn't much economic benefit in knowing Spanish for the grand majority of the population

对绝大多数人来说,懂得西班牙语并没有什么经济利益。
You_Ate_The_Bones
When thinking of global economic powers, speaking the same language as your immediate neighbors tends to be a weakness and not a strength. I see an advantage to Brazil remaining Portuguese speaking, but developing English as their second language. This is similar to what's taken place in Germany, France, Spain, and the business-minded folks of Indonesia, China, Mexico, and Russia.
Brazil has the geo size, natural resources, population size, and the added bonus of a NE coastline facing both the USA+EU. The former are the foundations of a global economy. The latter is the likely path: Brazils untapped opportunity to utilize their low mfg labor rates to manufacture goods and ship to USA + EU. The best possible competitor for Chinas marketshare seems to be Brazil, then followed by Mexico.
Anticipating the naysayers; there's a real future cost when the supply chain of global democracies is trapped and dependent on the CCP. Diversifying, and developing the economies of other democracies to step in and take this marketshare, has a very real strategic economic benefit.

当考虑成为一个全球经济大国时,与你的近邻说同样的语言往往是一个弱点,而不是一个优势。我认为巴西保持讲葡萄牙语的优势,但同时应该发展英语作为他们的第二语言。这与德国、法国、西班牙以及印度尼西亚、中国、墨西哥和俄罗斯有商业头脑的人所做的事情相似。
巴西拥有地理面积、自然资源、人口规模,以及面对美国和欧盟的东北海岸线的额外好处。前者是全球经济的基础。后者是可能的路径:一个巴西利用他们的低价劳动力来制造货物并运往美国和欧盟的尚未开发的机会。中国市场份额的最佳竞争者似乎是巴西,然后是墨西哥。
可以预期的反对;当全球民主国家的供应链被困住并依赖中国时,未来会产生真正的代价。所以多样化和发展其他民主国家的经济,以介入并夺取这些市场份额,具有非常实际的战略经济利益。
lfvalerio
Brazil
Things are not always black or white. Firstly because I said Spanish should be a second language here, it's not like we are going to stop speaking Portuguese and English.
But secondly because Germany is not the only country that speaks German in Europe. The USA are not the only country that speaks English in North America. France is not the only French speaking country in Europe again. Russia the same thing, Indonesia as well, China isn't linguistically isolated in its region, and obviously Mexico isn't linguistically isolated as well.
Also, for many of those countries we're talking major colonizers with big historical and current influence over their colonies. France, Spain, Russia, all fall in that category but Brazil doesn't. So there is no easy comparison here between them and us.

事情并不总是非黑即白。首先我说西班牙语应该是这里的第二语言,又不是说我们要停止说葡萄牙语和英语。
其次德国不是欧洲唯一讲德语的国家。美国不是北美唯一讲英语的国家。法国不是欧洲唯一讲法语的国家。俄罗斯也是如此,印度尼西亚也是如此,中国在其区域内语言也并不是孤立的,显然墨西哥也不是语言上孤立的。
另外,对于许多这些国家来说,我们谈论的是主要的殖民者,他们在历史上和现在对其殖民地都有着很大的影响。法国、西班牙、俄罗斯都属于这个类别,但巴西不是。因此,在这里,他们和我们之不能进行简单的比较。
Lazzen
Mexico
Mexico at best could have a France-Germany kind of deal with USA, more realistically(if that) a Spain-France relation.
Brazil is the only one who has the demographics(among other things) to push above even that

墨西哥
墨西哥最多只能与美国达成法国-德国那样的关系,更现实的是(如果有的话)像西班牙-法国那样的关系。
巴西是唯一拥有人口统计学(包括其他方面)优势的国家,甚至可以超过这个范围。
barouchez
Brazil
Mexico. Maybe not like US or China but definitely like Japan or Germany

巴西
墨西哥。也许不会像美国或中国,但绝对可以像日本或德国
Jlchevz
Mexico
You guys probably have more potential

墨西哥
你们可能更有潜力
GuayabaTree
Mexico certainly has the cultural reach, population, and work ethic to be like a Germany or Japan. Just a matter of more industrialization and education, the people are already hard workers

墨西哥当然有足够的文化影响力、人口和职业道德,使其可以成为德国或日本那样的国家。只是需要更多的工业化和教育,人民已经是勤劳的工人。
Jlchevz
Mexico
Yeah that's true. Mexico needs a couple decades of sustained economic growth, better education, credit access etc. to grow into a more developed and equal nation.

墨西哥
是的,确实如此。墨西哥需要几十年的持续经济增长,更好的教育和信贷机会等,以成长为一个更发达和平等的国家。
Enzopita22
Venezuela
If we in Latin America got our shit together and formed something like our own version of the EU we could be on the same level as the US, China and Russia no doubt.
But this is Latin America. We prefer to bitch with each other over dumb shit and elect criminals who want to impose communism than strengthen our ties.
The Andean Community for example, was actually a pretty promising project that could have evolved into an EU like organization had that motherfucker called Chavez not pulled out Venezuela and sent the whole project to hell.
But we have to start somewhere so maybe one day. Let's try and keep more countries from falling into communism and free the ones that have and that will be a solid first step.

委内瑞拉
如果我们拉丁美洲的人把自己的事情拢在一起,形成类似于我们自己版本的欧盟,我们无疑可以与美国、中国和俄罗斯处于同一水平。
但拉丁美洲之所以是拉丁美洲。我们宁愿为一些愚蠢的事情互相抱怨,并选举那些想强加gczy的罪犯,而不是加强我们之间的联系。
例如,安第斯共同体实际上是一个相当有前途的项目,如果不是那个叫查韦斯的混蛋把委内瑞拉拉出来,把整个项目打入地狱,它本来可以发展成一个类似欧盟的组织。
但我们必须从某处开始,所以也许有一天。让我们努力使更多的国家不陷入共产主义,并解放那些已经陷入的国家,这将是坚实的第一步。
t6_macci
Medellín, Colombia
If Brasil sorted their political problems they would on top with USA and china. If Venezuela sorted its shit and never elected Chaves they would probably be literally fucking Dubai of latam. If South America sorted their shit together and created an economic unx… we wouldn't have to rely neither on China or USA, the EU would be nothing compared to it… but we are latam. And we are destined to be like this for a long time.

哥伦比亚
如果巴西解决了他们的政治问题,他们将与美国和中国并驾齐驱。如果委内瑞拉解决了他们的问题,并且没有选举查韦斯,他们可能会成为拉丁美洲的他妈的迪拜。如果南美把他们之间的问题解决了,并建立起了经济联盟......我们就不必依赖中国或美国,欧盟与之相比也就不算什么了......但我们是拉美。而且我们注定要在很长一段时间内这样下去。
MyFavoriteBurger
Brazil
I mean, we were all explitation colonies. It's a way harder path than the US or Canada had.
I do agree that if we managed to unite as a continent, we would be unstoppable. It saddens me that my country kinda sets itself apart from our Latam irmãos. As the friend above said, if Brazil had Spanish as a more common language, and actively tried to unite with Latam, we could all work much better together.

巴西
我的意思是,我们都是被剥削的殖民地。发展之路要比美国或加拿大难走得多。
我同意,如果我们设法作为一个大陆团结起来,我们将是不可阻挡的。让我感到难过的是,我的国家有点把自己和我们的拉美朋友区分开来。正如上面的朋友所说,如果巴西将西班牙语作为一种更常见的语言,并积极尝试与拉美国家团结起来,我们可以更好地合作。
JackBurtonBr
Brazil
Superpower is different than a First World Country or a rich country. There are a lot of criterias that needs to be met!
Small countries in latam could become first world countries if they play their cards right for enough time, but superpower maybe only Brazil could but it probably won't.
A Superpower country needs to organize better than everyone else and succeed for decades without internal political sabotages, and there is also a lot of external factors that needs to conspire in its favor!
That particular country that is big enough and full of resources (people, lands, natural resources and so on) needs to be ready to grasp the opportunities and fill the vacuum of power (political and economical) once it's present.
We (Brazil) are still a way too dysfunctional as a country to do that!

巴西
超级大国与第一世界国家或富裕国家不同。有很多标准需要满足!
拉美地区的小国如果在足够长的时间内打好自己的牌,就可以成为第一世界国家,但超级大国也许只有巴西可以做到,但它可能不会。
一个超级大国需要比其他人组织得更好,并在没有内部政治破坏的情况下成功几十年,而且还有很多外部因素需要对其有利。
那个足够大且充满资源(人民、土地、自然资源等)的特定国家需要准备好抓住机会,一旦出现权力真空(政治和经济),就马上填补它。
我们(巴西)作为一个国家,仍然是一个太过不健全的国家,无法做到这一点!
dongeckoj
India is the only country in the world who could rise to that level within our lifetimes.

印度是世界上唯一能在我们有生之年上升到这个水平的国家。
piratamaia
Minas Gerais
Brazil could have become if it had played its cards better
Nowadays such a prospect is a joke
Argentina also could have at least stayed a rich nation like it was in the early 20th century

如果巴西的牌打得好,它可能会成为
如今,这样的前景说出来只不过是个笑话
阿根廷至少也可以像20世纪初那样成为一个富国。
原创翻译:龙腾网 http://www.ltaaa.cn 转载请注明出处


nyayylmeow
Brazil. Why do you think Euros are so obsessed with taking the Amazon from them?

巴西。不然你以为为什么欧洲人如此痴迷于从他们手中夺取亚马逊?
Pizza_Hawkguy
Brazil and maybe Mexico, the ideal would be strengthen the region to create more influence.

巴西,也许还有墨西哥,最理想的是加强整个地区,创造更多的影响力。
原创翻译:龙腾网 http://www.ltaaa.cn 转载请注明出处


Alex19OO
Mexico
I think the best chance we (Latam) have at becoming a superpower is forming some kind of unx, yes like the EU. But in reality, our political instability would kill such kind of unx in it's crib.

墨西哥
我认为我们(拉美)成为超级大国的最好机会是形成某种联盟,是的,就像欧盟。但在现实中,我们的政治不稳定会使这种联盟扼杀在摇篮中。
patiperro_v3
Chile
Only Brazil.

智利
只有巴西。
jqncg
Argentina
Maybe not on the level of the US or China but if countries like Germany, Japan or South Korea could become major players without nearly as much natural resources as a lot of countries in the region, I can't see why Argentina, Brazil, Colombia, Mexico or even Perú couldn't become developed nations. All those countries are bigger, highly populated and have enough resources to have a favorable balance trading with other countries. The problem has always been in our leadership, which is content with just exporting raw goods instead of industrializing their nation. Argentina's tragedy is a result of that conflict and I'm sure the story is similar in other countries too.

阿根廷
也许不会达到美国或中国的水平,但如果像德国、日本或韩国这样的国家都能够成为世界主要的参与者,而几乎没有拥有像我们这个地区很多国家那样的自然资源,我看不出为什么阿根廷、巴西、哥伦比亚、墨西哥甚至秘鲁不能成为发达国家。所有这些国家都更大,人口众多,并且有足够的资源与其他国家进行顺差贸易。问题一直存在于我们的领导层,他们只满足于出口原材料,而不是让他们的国家工业化。阿根廷的悲剧就是这种冲突的结果,我相信本地区其他国家的情况也是如此。
Max_smoke
Brazil is a BRICS country.
Argentina (resources) and Mexico (resources and population), if they get their shit together.

巴西是金砖国家之一。
剩下有机会的是阿根廷(资源)和墨西哥(资源和人口),如果他们能把自己的牌打好。
DAVID_Gamer_5698
Nicaragua
Brazil and argentina are some of the largest and have access to nuclear power so maybe them? But that would not happen any time soon maybe in the next generations

尼加拉瓜
巴西和阿根廷是世界上最大的国家之一,并且有机会获得核能力,所以也许是他们?但这不会在短期内发生,也许是在下一代。
Clemen11
Argentina
Geographically speaking, Argentina and Brazil have every single advantage a country needs to become a powerhouse, and Chile has so many rare earth materials that they contend not for superpower, but for strategically vital regional power. The problem is these countries are held back because we keep voting for morons

阿根廷
从地理上讲,阿根廷和巴西拥有一个国家成为强国所需的每一个优势,而智利拥有如此多的稀土材料,他们可能无法争夺超级大国,但是可以是具有战略意义的区域霸权。问题是,这些国家被拖住了,因为我们一直在投票给白痴。
protonmagnate
I think Brazil would if they spoke Spanish and generally got their shit together politically. But as long as they're a lusafone country I don't think so.

我认为巴西会的,如果他们说西班牙语,并且把自己的政治搞好。但只要他们是一个葡语国家,我就不这么认为。
原创翻译:龙腾网 http://www.ltaaa.cn 转载请注明出处


Renatodep
Brazil
Eh...typical Hispanophone trying to shove Spanish down our throats.

巴西
呃......典型的西班牙裔人试图把西班牙语塞进我们的喉咙。
Ruaneitor
Venezuela
With optimal conditions, Brazil is the perfect candidate to compete against the USA hegemony. Argentina is a good second place (historically it was not far away from being the USA of the south). After that, I would say Venezuela or Mexico. This is of course speaking in a historical point of view.

委内瑞拉
在做到最好的情况下,巴西是与美国霸权竞争的最佳人选。阿根廷是一个很好的备选(历史上它离成为南方的美国并不遥远)。在这之后,我认为是委内瑞拉或墨西哥。当然,这是从历史的角度来说的。
Bandejita
Colombia
We've always had potential, but the culture of corruption and viveza criolla prevents us from flourishing.

哥伦比亚
我们一直都有潜力,但腐败和viveza criolla的文化阻碍了我们的发展。
(viveza criolla:字面意思是"克里奥尔人的生活",可以翻译为"克里奥尔人的聪明"或"克里奥尔人狡猾",描述了智利,阿根廷,乌拉圭,哥伦比亚,厄瓜多尔和委内瑞拉等国的生活方式拉丁美洲国家。 )
t4ct1c4l_j0k3r
Argentina may could have once upon a time. For the rest no unfortunately, geography plays as a major limiting factor. Aside that, it also takes considerable government controls in place which do not work well in any LATAM environment if history is any indicator.

阿根廷曾经可能有机会。至于其他国家,地理因素不幸地成为了它们一个主要的限制因素。除此以外,它还需要相当多的政府控制,从历史来看,这一点在任何拉美地区的环境中都不能很好地发挥作用。
BourboneAFCV
Maybe Guyana and Suriname because we don't talk to them

也许是圭亚那和苏里南,因为我们和他们没啥联系。
Andor_porrero1312
Paraguay
I know of one who was until he got involved in a war with 3 neighbors xd.....

巴拉圭
我知道有一个家伙曾经是,直到他卷入了与3个邻居的战争 xd.....
Olberus
Mexico
Brazil if they could speak Spanish and did not try to follow the average LATAM path of political stupidity.

墨西哥
巴西,如果他们能说西班牙语,并且政治上不像拉美国家普遍那么愚蠢。
qtsexypoo
Mexico & Texas
Maybe Brazil.
Puerto Rico in a weird twisted way too....
I think NAFTA also lends a lot of potential to Mexico, only if they choose to pursue greater integration -- which is a distant dream, but one I'd like to see come to fruition.

墨西哥&德克萨斯
也许是巴西。
波多黎各也可以以一种抽象的方式成为(超级大国)....
我认为北美自由贸易区也给墨西哥带来了很大的潜力,前提是他们选择追求更大的一体化--这是一个遥远的梦想,但我希望看到它实现。
Enmerkahr
Chile
Not interested. Citizens of superpowers aren't exactly the happiest in the world. I would rather aim to be like Switzerland.

智利
不感兴趣。超级大国的公民并不完全是世界上最幸福的。我宁愿以瑞士那样为目标。
ANTONIOT1999
Rio Grande do Sul
not in the next 100 years

南里奥格兰德州
未来100年内都没有机会
原创翻译:龙腾网 http://www.ltaaa.cn 转载请注明出处


MyFavoriteBurger
Brazil
Brazil has the knife and cheese to do it, but uses the knife as a poo knife and the cheese as ass wipes

巴西
巴西有刀和奶酪,但把刀当作便便刀,把奶酪当作擦屁股的工具。
cokush
Brazil
Brazil is the one most capable of, and least likely to be one

巴西
巴西是最具潜能,也最不可能成为的一个
caribbean_caramel
Dominican Republic
Why would we want to be a superpower? Superpowers have to lead the international community even if they don't want to, look at the USA or France or Germany for example. That's too much trouble, we are fine in our corner of the world being left alone.

多米尼加共和国
我们为什么要成为一个超级大国?超级大国必须领导国际社会,即使他们不愿意,看看美国或法国或德国的情况。那太麻烦了,我们在自己的世界角落里独善其身就可以了。