不管给你多少钱,你都不想做的工作是什么? 为什么?
What is the one job in the world you would never take up no matter how much they pay you? Why?
2022-05-02
可乐加冰
12101
11
0
收藏
纠错&举报
译文简介
网友:80年代末,我在英国的第一份暑期工作是6周的送面包工作,这并不费力,但工作时间很长。我每周只工作2天,但我每天工作17个小时,如果按照工作时间算的话,在那两天里,我几乎干了5天的活。我在凌晨3点起床,4点开始工作,直到晚上9点才结束,有一次我们一直到晚上11点才结束.......
正文翻译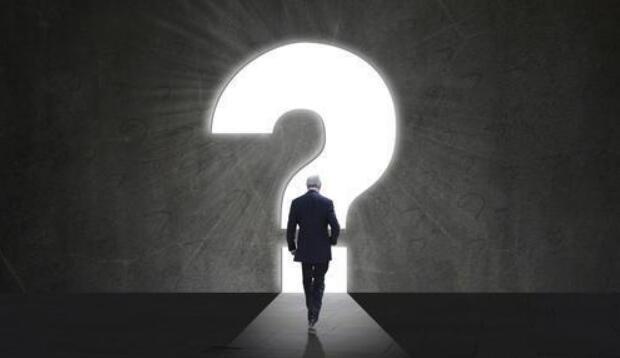 What is the one job in the world you would never take up no matter how much they pay you? Why?
不管给你多少钱,你都不想做的工作是什么? 为什么?
评论翻译
Bryan P., Underemployed Aspwhole (ASD-PDD/NOS), Aikidoka, Auto-Didact, and general Misanthrope
Um…
Nothing?
After being screwed out of all my potential earnings by an userious "student loan" system that locked me into an 8.25% repayment schedule I have worked:
As a Sterile Processing Tech cleaning HepC, MRSA, VRE and AIDS off of surgical instruments.
As a Port-a-pot sucker
As a demolitions laborer.
As a Corrections officer.
As a rail system "spilled product recovery specialist" (a grunt with a shovel)
As a general laborer at a Sugar Beet processor.
As a newsprint laborer.
As a ditch digger.
As a volunteer Firefighter/EMT.
I've spent almost 20 years "looking for work" that could pay off my student loan principal… never mind the $50k in interest they tacked on just to screw me.
What was the question again?

嗯…
没有什么不能做的
在被一个使用方便的"学生贷款"系统榨干了我所有的潜在收入后,这让我陷入了8.25%的还款计划,我从事过:
无菌处理技术工,清洗手术器械上的HepC(铁调素), MRSA(耐甲氧西林金黄色葡萄球菌), VRE(抗万古霉素肠球菌)和AIDS(艾滋病毒)。
便盆清洗工
拆迁工人
狱警
铁路系统的"溢出产品回收专家"(用铲子铲)
甜菜加工厂当普通工人
报纸印刷工人
挖沟工人
志愿消防员/紧急医疗救护技术员
我已经花了将近20年的时间"寻找工作"来偿还我的学生贷款本金。更不用说他们为了骗我而附加的5万美元利息了。
刚才的问题是什么?
Lara, Essential employee who cannot WFH
Surrogate mother. Oh hell no way would I ever consider doing that.
Putting your body and health at risk like that for some money? Nope. I know there is money that can be made that way, but no.
Egg donor would be second place because all the hormones they inject and the health risks for that as well. NOPE

代孕母亲。我绝对不会考虑这么做的。
为了钱把自己的身体和健康置于危险之中? 不。我知道这样可以赚钱,但不行。
卵子捐赠者将排在第二位,因为他们注射的所有激素以及由此带来的健康风险。
原创翻译:龙腾网 http://www.ltaaa.cn 转载请注明出处


Barbara Ross, former Registered Nurse/Midwife/HIV Specialist
A politician.
All the female politicians I have met (both past and present) have described their overall experience in politics as being undermined, undervalued and often dismissed. They entered politics with the perhaps naive belief they could "change the world" or at least improve the lives of their constituents who voted for them but the reality was somewhat different. Female MP's are frequently held to higher standards, face continuous super-surveillance, and receive scarce recognition for their work.

政治家。
我见过的所有女性政治家(包括过去和现在的)都把她们在政治上的总体经历描述为被削弱、被低估,而且常常被忽视。她们进入政坛时,或许天真地认为自己可以"改变世界",或者至少改善投票给她们的选民的生活,但现实有所不同。女议员经常被要求达到更高的标准,面临持续的超级监视,她们的工作很少得到认可。
Daniel Carroll, former Jnco at Royal Air Force (1991-2007)
My first summer job here in the UK was a bread delivery round for 6 weeks in the late 80s, it was not physically strenuous, but the hours were long. I only worked 2 days a week, but I worked 17 hours per day, so in those 2 days I was almost working a 5 say week in relation to hours. I would be up at 3am, in work at 4am and did not finish until 9pm, one time we did not finish until 11pm.
I also saw a sight that I really wish that I could unsee, one of the places that we delivered to was a nudist camp, now I was 15 at the time and prior to delivering there for the first time, I had images of tall, beautiful blondes playing volleyball. The sad truth is that it was nothing like that, I remember one time a morbidly obese naked women attempting to chase after the delivery van, because she thought that we were leaving. We were actually just arriving, but the sight of all that naked flesh undulating as she hunted us down, is forever seared into my brain.
She was a similar age and size to the woman in the photo, but imagine her naked and running towards you.
Aside from the horror of naked fat people, the main reason I quit was my low wages, I was paid £20 for 34 hours work, which works out at a little over 58 pence per hour, or 76 US cents.

80年代末,我在英国的第一份暑期工作是6周的送面包工作,这并不费力,但工作时间很长。我每周只工作2天,但我每天工作17个小时,如果按照工作时间算的话,在那两天里,我几乎干了5天的活。我在凌晨3点起床,4点开始工作,直到晚上9点才结束,有一次我们一直到晚上11点才结束。
我还看到了一个我真的希望我没看到的景象,我们送东西去的其中一个地方是一个果体主义者营地,当时我15岁,在我第一次送东西去那里之前,我看到了高大美丽的金发女郎打排球的画面。可悲的事实是,事情不是这样的,我记得有一次,一个病态肥胖的果体女人试图追赶送货车,因为她以为我们要走了。我们实际上刚刚到达,但当她追赶我们时,所有果露的肉体起伏的景象永远烙印在我的脑海里。
她和照片中的女人年龄和体型相似,但想象一下她红果果地向你跑来。
除了对果体胖子的恐惧,我辞职的主要原因是我的工资太低,工作34小时,报酬20英镑,每小时略高于58便士,约合76美分。
Andrei aga, 19 years of life experience
Once I was employed in a pizzeria. I was 17 years old and I really wanted to make some money for myself, to prove me the value of cash, and to work. I had bad ideas, you'll see why
So I went to the interview and the guy simply started selling me the job. I was supposed to be a pizza helper, I said what could go wrong?
The shifts were 16 hours the first day, then the next day free.
All I knew is I only had to prepare ingredients for the pizza.
I arrived there and I noticed they were in big trouble with the employees, they lacked. For about 2–3 hours I cut mozzarella then some genius decided I had to use a professional meat cuter.
Now imagine putting a 17 year old to cut meat on this machine, that's not how you take care of your employees. I was moving very slowly with the machine so I didn't get cut but my colleagues did not like that.

我曾经在一家披萨店工作。当时我17岁,我真的很想为自己挣些钱,证明现金的价值,然后去工作。我有一些坏主意,你会明白的
所以我去参加面试,那个人就开始向我推销这份工作。我本来是要做披萨助手的,我说有什么问题呢?
第一天轮班16小时,第二天休息。
我只知道我只需要准备披萨的原料。
我到了那里,发现他们在员工方面遇到了很大的麻烦,他们缺少员工。我切了大约2-3个小时的马苏里拉奶酪,然后某个聪明人决定我必须使用专业的切肉机。
现在想象一下,让一个17岁的孩子在这台机器上切肉,这不是你照顾员工的方式。我用机器移动得很慢,所以我没有被割伤,但我的同事不喜欢那样。
原创翻译:龙腾网 http://www.ltaaa.cn 转载请注明出处


Later I also had to put my whole arm in a pizza oven that was very tight(this theoretically wasn't even my job), It was very frightening.
Later I even burnt myself on a pizza plate, I decided to knock it off and just peel some potatoes and cut some meat, manually this time.
After 8 hours I was completely exhausted, my legs hurt, standing up for so long was very tiring. I was having a really bad posture all the time, which I hated it. All the staff was screaming in the kitchen, it was a completely toxic environment for me.
I decided to simply say ''fu*k it''. I went upstairs, slowly, so no one could see me. There were the changing rooms. My heart was racing at this time. I decided to look for an exit first, then change myself. (heart was racing even more) I found a back exit.
I changed my clothes, I double checked my stuff so I could leave. I then raced towards the exit then I suddenly hear a lady shouting from the back:
''YOUNG maaan, what are you doing?''
*chuckles* Oh boy…. c'mon think of something…
''My MAMA GOT A CAR CRASH okay please, pleaseee let me go!!!''
"That door is locked, get back to the front one''
''Nah ma'am this door is unlocked'' (genius me)
I ran towards freedom, except for the fact that the door exited just in the front of the kitchen, which had windows. I think all the staff probably saw me.
But I didn't care, I just ran home. I was very embarassed, but this did not really last.
I never came back there, and I never will. Those were my first and my last hours of work in a kitchen.
后来我还不得不把我的整个手臂放在一个非常紧的披萨烤箱里(理论上这甚至不是我的工作),这非常可怕。
后来我甚至被披萨盘烫伤了,我决定把它停下来,只削一些土豆皮,切一些肉,这次是手动的。
8个小时后,我完全筋疲力尽,我的腿疼,站这么长时间是非常累的。我的姿势一直很糟糕,我很讨厌。所有的员工都在厨房里尖叫,对我来说这是一个完全有毒的环境。
我决定简单地说"去他妈的"。我慢慢地上楼,这样就没人能看到我了。楼上有更衣室。这时我的心在狂跳。我决定先找个出口,然后改变自己。(心跳加速) 我找到了一个后门。
我换了衣服,仔细检查了我的东西,这样我就可以离开了。然后我跑向出口,突然听到一个女士从后面喊道:
"小伙子,你在干什么?""
笑, 哦,我来想想办法……
"我妈妈出车祸了,求求你,让我走吧!"
"那扇门是锁着的,回前面的那扇门去"
"不,女士,这扇门没锁"( 聪明的我!)
我奔向自由,除了门正好在厨房的正前方,厨房还有窗户。我想所有员工可能都看到我了。
但我不在乎,我只是跑回家。 我很尴尬,但这并没有真正持续下去。
我从来没有回到那里,也永远不会。 那是我在厨房工作的第一个和最后几个小时。
McKayla Kennedy, Substitute teacher, retail worker
First, let me introduce you to a job that you might not know exists:
Child Life Specialist
Sounds happy and nice, doesn't it? You may be asking, what does a Child Life Specialist do?
Child life specialists are pediatric health care professionals who work with children and families in hospitals and other settings to help them cope with the challenges of hospitalization, illness, and disability. They provide children with age-appropriate preparation for medical procedures, pain management and coping strategies, and play and self-expression activities. They also provide information, support, and guidance to parents, siblings, and other family members. (Source)
So, in short, a CLS works with sick and/or terminal kids to teach them how to deal with hospitalization and medical treatment.

首先,让我向你介绍一份你可能不知道的工作:
儿童生活专家(CLS)
听起来很快乐很美好,不是吗? 你可能会问,儿童生活专家是做什么的?
儿童生活专家是儿科卫生保健专业人员,他们在医院和其他环境中与儿童和家庭一起工作,帮助他们应对住院、疾病和残疾的挑战。他们为儿童提供适合其年龄的医疗程序、疼痛管理和应对策略,以及游戏和自我表达活动。他们还为父母、兄弟姐妹和其他家庭成员提供信息、支持和指导。
所以,简而言之,CLS与生病和/或临终的孩子一起工作,教他们如何处理住院和医疗问题。
I have immense respect for these professionals. Despite being a relatively recent addition to hospitals, they can make a huge difference for children and families in the midst of stressful medical emergencies. They are literally at the bedside, comforting kids during the most scary, uncontrollable moments of their young lives. That's amazing and commendable, to say the least.
In fact, I started to study to become a CLS during college. Play therapy and child psychology were some of my foremost interests, so I figured CLS could be an excellent fit for me. I loved helping kids, wouldn't this be a perfect way to do that everyday for the rest of my career?
I quickly learned that I am not ready to do that everyday for the rest of my career.

我非常尊重这些专业人士。尽管他们是最近才加入医院的,但在压力巨大的医疗紧急情况中,他们可以为儿童和家庭带来巨大的变化。在孩子们年幼时最害怕、最无法控制的时刻,他们就在床边安慰他们。至少可以说,这是惊人和值得称赞的。
事实上,我在大学期间就开始学习成为一名CLS。游戏治疗和儿童心理学是我最感兴趣的领域,所以我认为CLS非常适合我。我喜欢帮助孩子,在我职业生涯的剩余时间里,这不是一个每天都这样做的完美方式吗?
我很快意识到,我还没有准备好在我剩下的职业生涯中每天都这样做。
原创翻译:龙腾网 http://www.ltaaa.cn 转载请注明出处


My CLS instructor and various mentors shared their professional experience with straightforward honesty. She showed children how their heart transplants would work using stuffed dolls. He helped child amputees play again. They distracted children with fun things while they were in pain or very ill. She prepared kids who were about to undergo major surgery by showing them the operating room and answering their questions about death and dying. And she planned and attended the funerals of those who didn't make it.
Candidly, I admit that I am not strong enough to be a CLS. If I were tasked to go into a room with a stressed out child to explain their treatment and calm them down enough to receive it, I would probably freeze, faint, or fail. Someone else would have to calm me down. I would not be able to stop my work from coming home with me when my work is helping children prepare to undergo painful procedures or even die.
So, I can't be a CLS, but I salute those who are.
If you meet a CLS, thank them for what they do. There's no way for them to hear it too much.
(CLSs also take donations of toys, volunteers, and special visitors like magicians and other performers if you are interested in supporting them. Check with your local hospital.)

我的CLS导师和不同的导师坦诚地分享了他们的专业经验。她使用玩具娃娃向孩子们展示了心脏移植手术的原理。她帮助截肢儿童重新玩耍。当孩子们痛苦或病重时,他们用有趣的东西分散他们的注意力。她向即将接受大手术的孩子们展示手术室,回答他们关于死亡和濒死的问题,让他们做好准备。她策划并参加了那些没能成功的人的葬礼。
坦率地说,我承认我还不够强大,不能成为一名CLS。如果我的任务是让我和一个极度焦虑的孩子一起去一个房间,向他们解释他们的治疗,让他们冷静下来接受治疗。我可能会冻僵、晕倒或失败。得有人让我冷静下来。当我的工作是帮助孩子们准备接受痛苦的手术甚至死亡时,我无法阻止我的工作与我一起回家。
所以,我不能成为CLS,但我向那些成为CLS的人致敬。
如果你遇到一名CLS,感谢他们所做的一切。他们没办法听太多。
(如果你有兴趣支持CLS, CLS还会接受玩具、志愿者和特殊访客的捐赠,比如魔术师和其他表演者。请咨询当地医院。)
Sharon Sims, NYS Rental Agent (2012-present)
Be a hitman or anything that would involve harming another human being or any of God' animals.

成为杀手或任何可能伤害他人或任何上帝创造的动物的事情。
Joseph Perez, NYC Street Kid, USAF NCO, Teacher, Driver & now Retired
Anything that didn't pay a living wage. I fell into the trap when I desperately needed work and was willing to take anything. By accepting a job that didn't cover my expenses I only made matters worse for myself. It was near impossible to look for a better job because I was too busy at the crappy job all day long.
I found I was better off taking side jobs, and part-time gigs, so that I was free to keep looking for "a real job" than by being trapped all day at a dead end job. Back in my day driving a taxicab gave me the freedom to keep looking for work, being available for interviews, and still make a few bucks to temporarily help keep the wolf from the door. Today Uber might serve that same function, but you run the risk of losing money with Uber.

任何不能维持生活的工作。当我迫切需要工作,什么都愿意做的时候,我就掉进了这个陷阱。我接受了一份不足以支付我开支的工作,这只会让我自己更糟。找一份更好的工作几乎是不可能的,因为我整天忙着做那份糟糕的工作。
我发现做副业和兼职更好,这样我就可以自由地继续寻找"真正的工作",而不是整天被困在一份没有前途的工作中。在我那个年代,开出租车给了我继续找工作、参加面试的自由,还能赚到一些钱,暂时维持生计。如今,优步可能提供同样的功能,但你在优步上有赔钱的风险。
Joseph Chastain, B.S. from Mos Eisley Spaceport, Tatooine (1977)
I could never take care of people in a nursing home. You have to clean them up when they make a mess of themselves, which is pretty nauseating. Then you develop feelings for the older people who you see everyday and they pass away. That is so sad. I dont think I could handle it. So, my hats off to all that do those jobs.

我永远都不会去照顾疗养院里的人。当他们把自己弄得一团糟的时候,你得把他们清理干净,这很让人恶心。然后你会对你每天见到的老年人产生感情,他们却去世了。太可悲了。我想我应付不来。所以,我要向所有做这些工作的人致敬。
Daniel Drummond, That which does not kill me will try again and get nastier.
For me, it would be a job in sales, especially cold-calling. I respect the work done by our Sales managers, because literally everyone's paycheck depends on them. I believe my own role is important, even vital, but I do credit checks on new customers found by the Sales guys, and I chase collections on sales made by the Sales team.
The pressure on Sales can be rally bad. Last year, for example, the company demanded Sales find revenue as so many businesses shut down due to COVID in order to keep our own doors open, with reduced resources and no extra support. At least in my team, we were able to tell Senior Management each month what we expected to collect, while Sales was told what they were expected to produce, never mind if it was reasonable or in some cases, even possible.
Turnover in Sales is high in many companies, so a sales manager has to be mentally tough to make a career in that environment, aside from the physical challenges he/she faces. That turnover also can affect relationships with key customers, who often have a preferred contact to work with, meaning that if a certain sales manager leaves the company may lose the customer. And because sales managers are commonly paid by commission, work in Sales frequently means unstable income flow for the individual.
It's just something I could not see myself doing.

对我来说,可能是销售方面的工作,特别是电话销售。我尊重销售经理的工作,因为每个人的薪水都取决于他们。我相信我自己的角色是重要的,甚至是至关重要的,但我要对销售人员发现的新客户进行信用调查,并追踪销售团队的销售额。
销售压力可能会很糟糕。例如,去年,由于许多企业因新冠病毒而关闭,该公司要求销售找到收入,以便在资源减少和没有额外支持的情况下保持自己的公司正常经营。至少在我的团队中,我们每个月都能告诉高级管理人员我们期望得到什么,而销售人员则被告知他们期望产出什么,而不去管它是否合理,甚至在某些情况下是否可能。
在许多公司中,销售人员的流动率很高,因此,除了他/她所面临的身体挑战外,销售经理还必须在精神上坚强,才能在这种环境中开创自己的事业。这种人员流动也会影响与关键客户的关系,这些客户通常有一个首选的联系人,这意味着如果某个销售经理离开了公司,公司可能会失去该客户。而且,由于销售经理的工资通常是提成的,从事销售工作往往意味着个人收入不稳定。
只是我觉得自己做不到。
Richard Lambert, former Retired at U.S. Department of Defense (1990-2014)
Cold Telephone Sales/telemarketing. I tried it once as a college student, just long enough to see the seedy underside. I would miss meals before I would do it again.
There is little I dislike more than to be home, relaxing after a long day, or in the middle of a nap or something else that I am fully immersed in, then to have a sales person call. All of us are immersed in things demanding our attention all day long. Very little bothers me as much as to hear the phone ring, stopping what I am doing to grab the call in case is is a family emergency or something, then when I pick up, it is someone trying to sell me something. I refuse to do the same to others.
The other reason I would never do it is from knowing who often ends up buying. I have had the misfortune of relatives in their later years who may have failing mental capacities or just want someone to talk to. Many times, these people don't really have the financial security where they should be spending the money, and they very rarely really need the product being sold. For these people, that sales person on the other end of the phone is a friendly voice to talk to, saying yes to a sales pitch is just an opportunity to talk to someone. I refuse to take advantage of these people.

电话销售。我上大学的时候,曾经试过一次,足以看到它肮脏的底子。除非我吃不起饭,否则我不会再做这行。
我最不喜欢的就是:在漫长的一天之后待在家里放松一下或者在小睡或其他我完全沉浸在其中的时候,然后有一个销售人员打来电话。我们所有人都沉浸在需要我们整天关注的事情中。没有什么比听到电话响更让我烦恼的了,我停下手头的工作去接电话,以防是家里的紧急情况或其他什么事情,然后当我接起电话时,却是有人试图向我推销东西。我拒绝对别人做同样的事。
我永远不会这么做的另一个原因是因为我知道谁经常买东西。我的亲戚在晚年很不幸,他们可能有智力缺陷,或者只是想找个人说话。很多时候,这些人没有真正的财务安全感,他们应该在那里花钱,而且他们很少真正需要销售的产品。对这些人来说,电话另一端的销售人员是一个友好的交谈对象,对销售推销说"是"只是一个与别人交谈的机会。我拒绝利用这些人。
原创翻译:龙腾网 http://www.ltaaa.cn 转载请注明出处


John Smith, Collapsed Writer 2018/2019
Traffic Warden.
No matter whether hired by the council or by a private company, I just couldn't be a traffic warden or parking enforcer.
The traffic warden in my town gets loads of abuse whether she is ticketing cars or not. I know it's a job that needs doing, but I don't want anything to do with it.
Of course, if I was desperate I would do it. But I would try and leave certain people alone, especially those with children or baseball bats.

交通管理员。
无论我受雇于市政委员会还是私人公司,我都无法成为交通管理员或停车执法者。
我们镇上的交通督导员不管开不开罚单,都会受到很多谩骂。我知道这是一份需要做的工作,但我不想跟它有任何关系。
当然,如果我走投无路,我也会这么做。但我会尽量让某些人独处,尤其是那些有孩子或球棒的人。
Bob Leclair, Professional Neopyte
Being a Mother
When I look back at what my mom has done for me, and is still doing, in a way, I just can't imagine putting so much effort in one little shit like myself.
It's harder than running an entire company, from what I see !
First, you don't have any salary, only mere kisses, and from time to time a hug. But for that, you have to bribe your children.
Secondly, I think that managing me was harder than managing any employee that ever existed. Attendance is to be checked constantly, and often is not respected. Paradoxically you also have to keep me running, feed me, and provide me with tools. Sometime, I am even asking for my own salary ! Isn't that absurd …
Thirdly, if you have underaged children, you have to keep simultaneously multiple agendas, including appointments, homework, etc..
Fourthly, you have to cumulate the abilities of :
- nutritionist,
- hygiene inspector,
- doctor, supervisor,
- secretary,
- love provider,
- entertainer,
and so much more.
If, on top of that, and I know a lot of moms do that, you add another job, thus contributing to building to your career, then I guess that makes you a super hero. Or some kind of multitasking genius.
Edit : Sorry, before writing this I did not read Lara l Lord's answer, which is about surrogate moms.

当一个母亲
当我回首我妈妈为我所做的一切,以及她仍在为我做的一切,某种程度上,我无法想象在一个像我这样的小屁孩身上投入如此多的努力。
在我看来,这比经营整个公司还难!
首先,你你没有任何薪水,只有亲吻和不时的拥抱。但为了这个,你得贿赂你的孩子。
其次,我认为管理我自己比管理任何一个员工都难。出勤是要经常检查的,而往往是不受尊重的。矛盾的是,你还得让我跑步,给我食物,给我工具。有时候,我甚至要求自己的薪水!这难道不荒谬吗?
第三,如果你有未成年的孩子,你必须同时完成多项议程,包括约会、作业等。
第四,你要积累以下能力:
营养学家,
卫生检查员,
医生,主管,
秘书,
爱心提供者,
娱乐人士, 等等。
除此之外,我知道很多妈妈都这么做,你又增加了一份工作,从而为你的职业生涯做出贡献,那么我想这会让你成为超级英雄。或者某种多任务天才。
编辑:抱歉,在写这篇文章之前,我没有读过劳拉·洛德关于代孕妈妈的回答。
Courtney Fletcher, Very much human
A surgeon. I am terrible with blood and things alike, so I believe I would do an atrocious job at something that requires a steady hand and specialist knowledge. That job needs someone who knows what they are doing and I think I would crack under the pressure of knowing that I potentially hold the life of the patient in my hands. Therefore, no amount of money could convince me to choose that career path.

外科医生。我对血和类似的东西都很害怕,所以我相信我能胜任一些需要稳定的手和专业知识的工作。这份工作需要一个知道自己在做什么的人,我想我会在知道自己可能掌握病人生命的压力下崩溃。因此,无论多少钱都无法说服我选择那条职业道路。