你希望自己在30多岁时知道什么(中)
What do you wish you knew in your 30s?
2021-12-24
汤沐之邑
5260
3
0
收藏
纠错&举报
译文简介
网友:但我现在30出头,我从来没有感到过比这更自由和快乐的经济生活,只因在我年轻的时候,我很早就投资了房地产,做出了必要的牺牲。我现在可以利用我的房地产继续创造财富和规划未来的房地产投资组合。我仍然买二手家具,我不为公司工作(我在一年前就辞职了),我尝试过更简朴、更简约的生活,我珍视体验......
正文翻译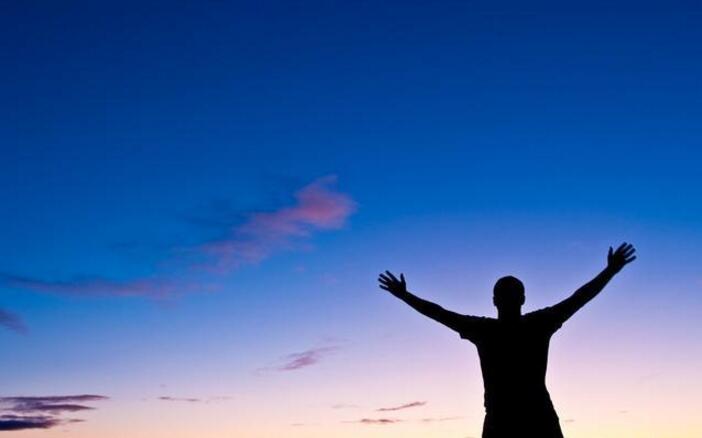 What do you wish you knew in your 30s?
你希望自己在30多岁时知道什么?
评论翻译
Jennifer Ngu, former Digital Marketing Manager at Coca-Cola (2014-2015)

Jennifer Ngu,可口可乐前数字营销经理(2014-2015)
The hard road gets easy over time. The easy road gets hard over time.
Know that the hard work you put in building your life in your 20's-30's will pay off over time in your 30's and beyond. Any sacrifices you make now (reducing lifestyle spendings, saving money, taking career or business risks, raising kids) will eventually pay off in the long run. It's hard to see the rewards of your hard work and sacrifices immediately but you will. Trust in the benefits of delayed gratification.
On the other hand, you can squadour away your weekly salary on living out your desired lifestyle comfortably now - rent a massive penthouse in the city, borrow credit to travel to exotic destinations, eat out at all the trendy restaurants, go to all the parties, buy brand new designer furniture, fashion accessories and latest tech possessions. It's a nice life and you work hard after all. But know that prioritising this approach to life means you will ultimately have less time and money to invest in generating more wealth for later. It's also highly likely that in order to sustain this lifestyle, you're relying on your weekly salary to do so. And the more you earn, the more you spend . These habits are hard to change because it's always easier to live more comfortably and upgrade than to take a step backwards. In the end, you probably end up spending more than you earn.
That's my own personal experience. I couldn't see the rewards of my hard work and sacrifices when I invested in property but I sure can see it now. It's always easier to use that chunk of savings you have accumulated in your 20's for fun than to put down in a large property deposit.

随着时间的推移,艰难的道路会变得容易。随着时间的推移,容易的道路也会变得艰难。
要知道,你在20-30岁的时候为打造自己的生活所付出的努力,在30岁以后会给你回报。从长远来看,你现在所做的任何牺牲(减少生活支出、省钱、冒职业或商业风险、抚养孩子)最终都会得到回报。很难立即看到你用辛勤工作和牺牲换来的回报,但你会看到的,相信延迟满足的好处。
另一方面,你现在可以舒舒服服地过上你想要的生活—在城市里租一间大阁楼,借信用卡去异国情调的目的地旅行,在所有时兴的餐馆吃饭,参加所有的聚会,购买全新的设计师家具、时尚配饰和最新的科技产品。生活很美好,你也很努力。但要知道,优先考虑这种生活方式意味着你最终将有更少的时间和金钱用于为以后创造更多财富。为了维持这种生活方式,你很可能依靠你的周薪来维持这种生活方式。你赚的越多,花的越多。这些习惯很难改变,因为比起后退一步,更舒适的生活和提高品位总是更容易的。最终,你花出去的钱比你赚的还多。
这是我个人的经历。当我投资房地产时,我看不到我努力工作的回报,但我现在肯定能看到。把你20多岁时积累的那一大笔储蓄用于娱乐,总比存一大笔财产作为存款要容易得多。
But I'm in my early 30's and I've never felt more financially free and happy, having invested early in property, making the necessary sacrifices while I was younger. I can now continue to leverage my properties to continue building wealth and future real estate portfolio. I still buy second hand furniture, I don't work for corporate (I've quit over a year ago), I try to live simpler and minimal, I value experiences and still get to travel at least twice a year, I do not care what others have or are doing but I'm living life on my terms. I'm confident and comfortable with my lifestyle choices because I'm not keeping up with the Joneses.
But I see far too many of my friends who are earning high income salaries who appear financially independent, happy and carefree but worry about their job security, savings for wedding or first home deposit, the amount of leave they have left to take holidays and having to move out/find a suitable rental apartment again. And too often they are looking over their shoulder comparing their success to others. It appears to be an easier road right now, yes, but as you can imagine, not exactly the financial freedom route we all crave for the long term.
"Wealth is not about having a lot of money. Wealth is about having a lot of options."
So in summary, in your 30's, you need to invest your time, money and effort beyond your own individual desires and needs. Invest for your future. Embrace delayed gratification. Make the necessary sacrifices now, put in the hard work early on and take the time to invest in the right assets (income producing assets that grows money for you while you sleep). Trust that the hard road does get easier over time.
I highly recommend you read "Rich Dad, Poor Dad" for more on this.
"You must live like no-one else now so later you can live like no one else."

但我现在30出头,我从来没有感到过比这更自由和快乐的经济生活,只因在我年轻的时候,我很早就投资了房地产,做出了必要的牺牲。我现在可以利用我的房地产继续创造财富和规划未来的房地产投资组合。我仍然买二手家具,我不为公司工作(我在一年前就辞职了),我尝试过更简朴、更简约的生活,我珍视体验,每年至少去旅行两次,我不在乎别人有什么或正在做什么,但我是按我的方式去生活。我对自己选择的生活方式充满信心,也很满意,因为我没有和别人攀比。
但我看到太多收入很高的朋友,他们看起来经济独立、快乐、无忧无虑,但他们担心自己的职业安全感、为节省婚礼花费而操心或为购买第一套房子存钱而担心、为休假的假期以及不得不再次搬家或者为找到合适的出租公寓而担心。而且他们经常会把自己的成功与他人进行比较,现在看来这是一条更容易的道路,但正如你可以想象的那样,这并不是我们渴望的持续增值的财务自由之路。
"财富不是拥有很多钱。财富是拥有很多选择。"
总之,在你30多岁的时候,你需要把你的时间、金钱和精力投入到你个人的欲望和需要之外的方面。为你的未来投资,拥抱延迟的满足。现在就做出必要的牺牲,尽早投入到艰苦的工作中,花时间投资到正确的资产上(在你睡觉的时候为你赚钱的创收资产)。要相信,艰难的道路会随着时间的推移而变得容易。
我强烈建议你阅读"富爸爸,穷爸爸",了解更多关于这方面的信息。
"你现在必须活得与众不同,你才能在以后或得与众不同。"
Randy Berg

You know… this question really hit home with me… mainly because I realized that what I KNEW when I was in my 30s本.
then, by accident I discovered it again 30 years later… lost it and then have just realized what the hell i could have really done with my life had i known what i know now … at age 70.
i took … both times, enormous chances with my life and my business mainly because… both times… I accepted that, even if I lost everything.. it really didnt matter and I could accept it.
Both times life and the adventures were exhilarating and were the best times in my life… the triumphs and the losses.
It is hard to remember that when you're on the precipice and you want to make the "right decision"…
But ANY decision is the right decision. and even if you lose, you win. Because you will never forget how it all felt. there is nothing like it.

你知道吗,这个问题真的引起我的共鸣,主要是因为我意识到我30多岁时本就有的觉悟,但我没有意识到我有(没珍惜)。
然后,30年后,我偶然又发现了它,失去了它之后才意识到,如果我当初有我现在的认知,我的生命又该是怎么一番风景,如今我已经70岁了。
我在生活和事业上都抓住了2次重大机会,这主要是因为当时我都接受一个观点:即使我失去了一切,也真的不重要—我可以接受。
充满生机和冒险都是令人振奋的时刻,我生命中最美好的时光是成功和失败的时候。
当你在悬崖边上,想要做出"正确的决定"时,很难记住这一点。
其实任何决定都是正确的。即使你输了,你也会赢。因为你永远不会忘记这一切的感受,没有比这更好的了。
Mark Steed, works at GTCC
I'm 55. I think I've learned a few things useful. The biggest is the art of allowing. If you want to be happy you have to allow what is to be, or bang your head against the proverbial wall. It's your choice. When we think we know what we want we are often wrong. They say follow your heart. The heart is an idiot. Use that brain God gave you. Learn from other people's mistakes. Drive like people matter. The way you drive shows your level of neurosis. If you get triggered emotionally, by politics, random comments, other drivers on the road, etc.. Examine what's behind that. It's always an opportunity to learn about yourself and move towards a deeper inner peace.
When you're in your 30s most people don't yet have a grasp on their own mortality. But, you WILL die someday..and time moves real fast. Live your life in preparation to die. Don't put off the good things you want to do. Travel some. Find someone to love that will love you back, someone you feel at peace with. If you're looking for the perfect person well, that doesn't exist. It's a moving target based entirely own your own neurosis.

我55岁了,我想我学到了一些有用的东西。最大的问题是允许的艺术,如果你想要快乐,你就得接受现实,否则你就得拼命往墙上撞。这是你的选择,当我们认为我们知道自己想要什么时,我们往往是错的。有人说要跟随你的心,心就是个白痴。用上帝给你的大脑从别人的错误中学习。像人们开车一样—你开车的方式显示了你的神经官能症的程度。如果你被政治、随性的评论、路上的其他司机等情绪触发,最好检查这背后的原因。这总是一个了解自己的机会,从而内心深处趋向平静。
当你30多岁时,大多数人还没有意识到自己终有一死。但是,总有一天你会死的,时间过得很快。活出你的生命,为死亡做准备。不要推迟你想做的好事,旅旅行,找一个爱你的人,一个让你感到和平的人。如果你在寻找完美的人,那是不存在的—这是一个移动的目标,完全基于你自己的神经官能症。
Shunryu Suzuki taught that without discipline there is no freedom. Never, ever forget this truth. Without discipline you become a slave to the consequences of your decisions. Eat a vegetable based diet. Your aging self will thank you. Those sweets, burgers and fries don't really taste good enough for what they will cost you when you're 70.
Read, Eckhart Tolle's books. When you're 30 you think you know stuff. You do know some things but, there are other things you haven't the paradigm to even grasp the concept of yet. So, learn from happy old people. Don't learn from the angry, bitter, old people. Protect the things that bring you inner peace. Don't involve yourself in the ego battles that go no where and aren't really about anything, like politics. If you can change a thing change it. If you can't go back to the first point, allow what is to be.

铃木俊隆禅师((1904—1971))教导我们,没有纪律就没有自由。永远不要忘记这个事实。没有纪律,你就成了自己决定带来的后果的奴隶。饮食吃蔬菜为主,慢慢变老的你会感谢你的,那些甜食、汉堡和薯条的味道实在不够好,而且当你70岁的时候,它们会花掉你不少钱。
读埃克哈特·托尔(Eckhart Tolle)的书。当你30岁的时候,你会觉得自己懂很多东西。你确实知道一些事情,但是,还有一些事情你甚至连概念都还没有掌握。所以,向快乐的老人学习。不要向生气、充满敌意的老人学习。保护那些带给你内心平静的东西。不要让自己卷入那些毫无意义的自我斗争,比如政治。如果你能改变一件事,就改变它。如果你不能回到最初,那就顺其自然吧。
Jennifer Miller, attorney, producer, community activist, Kentuckian

詹妮弗·米勒,律师,制片人,社区活动家,肯塔基州
Personally, I wish I had known that I had Multiple Sclerosis then. It would have explained so much, and I would have been kinder to myself when physical limitations impaired my productivity.
Universally constructive self-reflection comes from NBA great (and sometimes-actor) Kareem Abdul-Jabbar [1] in a recent Esquire (magazine) column titled, Kareem: 20 Things I Wish I'd Known When I Was 30. Some of my favorite among the 20 points, which also included practical advice for financial literacy, patience, cooking skills, and bilingual fluency:[2]

就我个人而言,我希望我当时知道我患有多发性硬化症。它能解释很多事情,当身体限制影响我的工作效率时,我会对自己更好一点。
在《绅士》(Esquire)杂志专栏为《卡里姆:30岁时我希望知道的20件事》的专栏文章中,NBA巨星(有时是演员)卡里姆·阿卜杜尔·贾巴尔(Kareem Abdul Jabbar)进行了普适性的建设性的自我反思。在这20点中,我最喜欢的以下几点,其中还包括关于金融知识、耐心、烹饪技能和双语流利性的实用建议:
Be more outgoing. My shyness and introversion from those days still haunt me. Fans felt offended, reporters insulted. That was never my intention. When you're on the public stage every day of your life, people think that you crave attention. For me, it was the opposite. I loved to play basketball, and was tremendously gratified that so many fans appreciated my game. But when I was off the court, I felt uncomfortable with attention. I rarely partied or attended celebrity bashes. On the flights to games, I read history books. Basically, I was a secret nerd who just happened to also be good at basketball. Interacting with a lot of people was like taking someone deathly afraid of heights and dangling him over the balcony at the top of the Empire State Building.
Being right is not always the right thing to be. So maybe it's not that important to win an argument, even if you "know" you're right....

更加外向:我那时候被羞怯和内向困扰着。粉丝们感到被冒犯了,记者们受到了侮辱。那不是我的本意。当你每天都站在公共舞台上时,人们会认为你渴望得到关注。对我来说,情况正好相反。我喜欢打篮球,非常高兴有这么多球迷欣赏我的比赛。但是当我离开球场的时候,我对别人的关注感到不舒服。我很少参加聚会或参加名人聚会。在飞往奥运会的航班上,我读历史书。基本上,我是一个书呆子,碰巧擅长篮球而已。与很多人交往就像带着一个极度恐高的人在帝国大厦顶部的阳台上晃来晃去。
做正确的事并不总是正确的。所以,即使你知道自己是对的,赢得一场争论也没那么重要。
When choosing someone to date, compassion is better than passion. I'm not saying she shouldn't be passionate. That's a given. But look for signs that she shows genuine compassion toward others. That will keep you interested in her a lot longer.
Do one thing every day that helps someone else. This isn't about charity, this is about helping one individual you know by name. Maybe it means calling your parents, helping a buddy move.
Do more for the community. This is about charity, extended to people close by whose names you don't know. .
Do one thing every day that you look forward to doing. It's easy to get caught up in the enormous responsibilities of daily life. The To Do List can swallow your day. So, I'd insist to my younger self to make sure he has one thing on that list that he looks forward to doing.
Everything doesn't have to be fixed. Relax. Some stuff can be fixed, some stuff can't be.

选择约会对象时,是否具有同情心胜过激情,我不是说她不应该有激情,这是必然该有的。但是要注意她是否对别人表现出真诚的同情,若有,会让你对她更有兴趣。
每天做一件能帮助别人的事。这不是慈善事业,而是帮助一个你知道名字的人。也许这意味着打电话给你的父母,帮助一个朋友搬家。
为社区做更多的事情。这是一项慈善事业,帮助那些你不知道名字的人。
每天做一件你期待做的事。人们很容易被日常生活中的巨大责任所困扰。待办事项清单会吞噬你的一天。所以,我会坚持让我年轻时的自己,确保待办事项里有一件他期待做的事情。
不需要解决所有的问题。放松,有些事可以解决,有些事不能。
Dushyant Saini, worked at Advocacy (2008-2011)

Dushyant Saini,从事宣传工作(2008-2011年)
I am in my 30s but few things I wished I knew earlier:-
Always be humble and respectful to other persons whatever may be the circumstances, because whenever you turned rude you will ultimately regret it later. You can never undo the harm which harsh words can do to a relation and to your own character.
Try to solve the differences with peace. The differences which can't be solved with love and affection can never be solved with fighting. If a difference is not solved with politeness leave it as it is.
Don't do blind trust over anyone. The harsh reality is that many persons you will encounter in your life will be devoid of any emotions. They will make use of your shortcomings and they will aggravate your problems. They will call you as their friend and will back stab you.
Whenever you have a surplus money use it wisely. Because money is a thing which can destroy most strong relationship. If you give money to any of your friend or relative, it can become the cause of animosity among you.
Whenever you have occurred a loss or failure accept it to your loved ones and family. Because if go hiding about your failure or loss certain doubts will be created in others mind. And you will also lose to learn from your mistake.
Always set your priorities in life and never get distracted by other peoples opinions. If you start to hear other people opinions you will lose from your aim. Always follow your heart.

我已经30多岁了,但这是我希望早点知道的事情:
无论在什么情况下,对别人都要谦虚和尊重,因为无论何时,你变得粗鲁,最终都会后悔。严厉的言辞对一段关系和你自己的性格所造成的伤害是无法挽回的。
设法以和平方式解决分歧。用爱解决不了的分歧,用争斗也解决不了。如果没有礼貌地解决分歧,那就顺其自然吧。。
不要盲目信任任何人。残酷的现实是,你在生活中遇到的许多人都不讲任何感情。他们会利用你的缺点,加重你的问题。他们会把你当作朋友,然后在背后捅你一刀。。
当你有多余的钱时,明智地使用它。因为金钱是一种可以破坏最牢固关系的东西。如果你把钱给你的朋友或亲戚,这可能会是你们之间产生仇恨的根源。
无论何时,当你遭遇损失或失败时,向你所爱的人和家人承认它。因为,如果你隐瞒自己的失败或损失,有些人会产生怀疑,你也会失去从错误中学习的机会。
在生活中要始终确定自己的优先事项,不要被别人的意见分散注意力。如果你开始听到别人的意见,你就会失去你的目标。永远跟随你的心。
Christine Nigam, former Stockbroking Analyst

Christine Nigam,前股票经纪分析师
The importance of doing exercises at least 3 or more times a week. I see many friends in their 40's and fifties putting on a huge amount of weight.
The importance of paying attention to investing your money wisely, buy assets like more than one property that will provide passive rental income when you stop work. Other investments are shares for example. Good investments will make far more money for you than working for someone unless you are a CEO of Morgan Stanley.
Many of my western friends are not able to stay on in Hong Kong after they stop work because they have not bought a property to live in.
To work at your marriage so that you are still together when you grow old. To also develop strong friendships with your children and friends.
Have a good work-family-balance. A lot of young people worked insane hours that they are no longer fun to be with as a spouse or a parent.

每周至少锻炼3次或以上是很重要的。我看到许多40多岁和50多岁的朋友体重增加了很多。
注意明智投资的重要性,购买多处房产等资产,在你停止工作时能带来被动的租金收入。另一方面,做其他投资,例如股票。除非你是摩根士丹利(Morgan Stanley)的首席执行官,否则好的投资比为别人工作能为你赚更多的钱。
我的许多西方朋友在他们停止工作后不能留在香港,因为他们没有买一处房产来提供居住的地方。
努力经营你的婚姻,这样当你老的时候,你们仍然在一起。与你的孩子和朋友建立牢固的友谊。
保持良好的工作和家庭平衡。许多年轻人疯狂地工作数小时,作为其配偶或父母的话,和他们在一起不再有趣。
Alison Bourke, worked at Sheraton Hotels & Resorts (1995-2003)

Alison Bourke,在喜来登酒店及度假村工作(1995-2003)
Paraphrasing from my journal here, this was my entry on May 2nd this year, exactly one year after my mothers funeral :
If there is one thing the last 12 months have taught me it is what love and kindness is. Love and kindness is about SHOWING UP. Love and kindness will stand next to you, hold on to you and wait with you for the funeral director to take your mothers body away. Love and kindness will take a day out of their ridiculously busy lives and drive for several hours to attend a funeral .Love and kindness doesn't get embarrassed when by some twist of fate you attend a function at a church that happens to be hosting a funeral at the same time and you break down in public and will put a comforting arm around your shoulders.Love and kindness knows that sometimes just being there is enough and no words are needed but also sees when the grief is dragging you too far down and a pep talk is needed.Love and kindness is also a letter from a friend you've had little contact with over the years, a text message or a phone call. TRUST ME when I say that this is the love that counts.Money, good looks and all the other material stuff just pales in comparison. Look for this love and don't settle for anything less. It's out there, it's precious and it will sustain you when it feels like nothing else is going right.This is what has kept me going for the last 12 months.
This is what I wish I had learned in my 30's, especially my early 30's. This is what I want to shake in to my 30 something friend who has everything else going for her except she is about to go back to her insecure ex for the 3rd time but he has a nice house and hot abs so it's OK, they'll work it out…sigh. Age and wisdom, sometimes I wish it was catching !

从我的日记中摘录,这是我在今年5月2日所记日记,正好是我母亲葬礼的一年后:
如果说过去的12个月教会了我什么,那就是爱和善良。爱和善良就是要表现出来,爱和善良会站在你身边,紧紧抓住你,和你一起等待葬礼主持人把你母亲的尸体带走。爱和善良会让他们在忙碌的生活中抽出一天的时间,开车几个小时去参加一个葬礼。爱和善良不会因为命运的捉弄而感到尴尬,当你参加一个教堂的活动时,正好在同一时间举办了一场葬礼,你在公共场合崩溃了,会用一只舒适的手臂搂着你的肩膀。爱和善良知道,有时候只要在那里就足够了,不需要言语,但也会看到悲伤把你拖得太深,需要一段鼓励的话。爱和善良也是一封来自你多年来很少联系的朋友的信,一条短信或一个电话。相信我,这才是最重要的爱。相比之下,金钱、美貌和所有其他物质上的东西都相形见绌。寻找这种爱,不要放弃任何东西。它就在那里,它是珍贵的,当你感觉一切都不对劲的时候,它会支持你。这就是我在过去12个月里坚持下去的动力。
这是我希望在我30多岁的时候,特别是30出头的时候学到的。这是我想和我30多岁的朋友分享的东西:她拥有一切除了她即将第三次回到她那没有安全感的前男友身边,他有一个漂亮的房子和性感的腹肌,所以没关系,唉,他们会解决的。年龄和智慧,有时我真希望它能吸引人!
Adrianne Siddon, Skip Tracer at Self-Employment (2012-present)
I am in my late 30's and wish I had learned this much earlier: money isn't everything. It can't buy happiness, or true friends, or really even good health. When I was a teenager and looking at careers, the first question I always asked was how much the average salary was, Pick your career on what your moral compass tells you, and do as much good as you can along the way. Personally, helping people makes me feel much happier than a large paycheck.

我已经30多岁了,真希望我能早点学到这一点:钱不是万能的。它买不到幸福,买不到真正的朋友,甚至买不到真正的健康。当我还是一个十几岁的孩子,在考虑职业生涯时,我问的第一个问题总是平均工资是多少,根据你的道德准则来选择你的职业,并在这一过程中尽可能多地做好事。就我个人而言,帮助别人比挣一大笔钱更让我感到快乐。