网友讨论:为什么日本不被称为"帝国"?但现在的国家元首仍然被称为"天皇"?
Why Is Japan Not Called An Empire?
2023-02-26
大号儿童
8606
0
0
收藏
纠错&举报
译文简介
为什么日本在东京有皇宫,有皇室,现任国家元首德仁仍然是正式的"天皇",却不是帝国?他们为什么不把明仁的头衔改成国王,这样他们就不再是帝国了?天皇不是应该统治一个帝国吗,但就日本而言,有一个天皇统治而不是一个帝国?日本人如何能够在整个历史中保持这种不协调?
正文翻译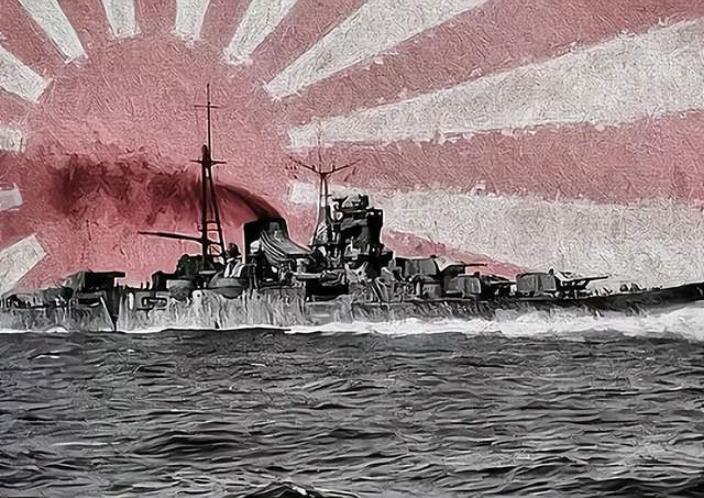 Why Is Japan Not Called An Empire?
为什么日本不被称为"帝国"?
评论翻译
Tugela60
The reason is that there is no emperor of Japan and never has been. Emperor is a European title, not a Japanese one. The title of the head of state is Tenno, which loosely translated means "heavenly sovereign". In other words, the devine ruler on earth, a post which is ceremonial today.

原因是日本没有皇帝,也从来没有过。皇帝是欧洲的称号,不是日本的称号。国家元首的头衔是天皇,大致上可以翻译为 "天上的权力"。换句话说就是神性统治人间,这个职位在今天是礼仪性的。
Hugh Mungus Bungus Fungus

The Japanese term for emperor, 天皇, means heavenly emperor only because the translation strips the religious context from the character 皇. This character also contains the meaning of Amaterasu, the goddess of the sun in Japanese mythology. Therefore, the actual term should actually mean the earthly representative or descendant of Amaterasu. This comports well with the Japanese imperial creation myth. Of course, historically speaking, Japan was also an empire as each han swore fealty to the Shogun and "worshipped" the emperor. Plus all that stuff with Ryukyu and the Ainu.
日语中的 "天皇"意思是天上的皇帝,这只是因为翻译时剥离了皇字的宗教背景。这个字还包含了日本神话中的太阳女神天照的意思。因此,这个词实际上应该是指天照的人间代表或后裔。这与日本皇室的创世神话很吻合。当然,从历史上看,日本也是一个帝国,因为每个藩都向幕府将军宣誓效忠并 "崇拜"天皇,再加上琉球(Ryukyu)和阿衣奴人(Ainu)的那些事。
Jane
Your notion that Japan was an empire in the 1940s is inaccurate. To be an empire, the emperor needs to RULE all the lands in the realm. Japan occupied many countries in East Asia in the 1940s, but Japan did not actually rule most of these places except Taiwan island (50 years) and Korea (45 years). And I don't think Taiwan and Korea took the Japanese emperor as their's. I would say Japan wanted to become an empire but with limited success.

你认为日本在1940年代是一个帝国的说法是不准确的。要成为一个帝国,天皇需要统治该领域的所有土地。日本在1940年代占领了东亚的许多国家,但除了台湾岛(50年)和朝鲜(45年),日本实际上并没有统治这些地方的大部分。而且,我不认为台湾和朝鲜把日本皇帝当作他们的皇帝。我想说的是,日本想成为一个帝国,但成效有限。
Tugela60
That is how most empires operated actually. Historically the constituent realms ran themselves mostly independently, provided they paid tribute.

这就是大多数帝国的运作方式。从历史上看,各组成国只要缴纳了贡品,基本上都是独立运作的。
aix tom
A little quirk of history is that most Japanese Land-Grabs after 1940 in South-East Asia were because they wanted to secure access to oil fields in the area. I wonder what would have happened if they knew they already had vast oil resources in Manchuria, for example in the Daqing Oil Field, but that was only discovered in 1959.

历史上有一点奇怪的是,1940年后日本在东南亚的大部分土地掠夺都是因为他们想确保获得该地区的油田。我想知道,如果他们知道自己在满洲里已经有大量的石油资源,例如大庆油田,但那是在1959年才发现的,会发生什么情况。
原创翻译:龙腾网 http://www.ltaaa.cn 转载请注明出处


Jane
it is not just paying tribute, the being ruled was not allowed to have its own military and foreign policy. Other than that, the economy was mostly left for the being ruled so that they could pay tribute for the ruler and his military expense.

不仅仅是纳贡,被统治者也不允许有自己的军事和外交政策。除此以外,经济主要由被统治者负责,这样他们就可以为统治者和他的军事开支支付贡品。
Tugela60
The Roman empire was comprised of many provinces and areas that were ruled either by their own local king or by a governer who had broad authority to do whatever he felt like provided taxes were collected. Most earlier and contemporary civilizations operated in pretty much the same way, simply because centralized governance was impossible in those days.

罗马帝国由许多省份和地区组成,这些省份和地区要么由当地的国王统治,要么由总督统治,总督拥有广泛的权力,可以在征税的前提下做他想做的事。大多数早期和当代的文明都是以同样的方式运作的,只是因为在那个时代,集中管理是不可能的。
Jayvee Robrigado
the Emperor of Japan functions nowadays as a Temporal Head of Faith. More like a Caliph than a Pope

现在的日本天皇是一个象征性的称谓。更像哈里发而不是教皇!
原创翻译:龙腾网 http://www.ltaaa.cn 转载请注明出处


David Cameron
Caliphs and Pope's are the same

哈里发和教皇都是一样的。
João Gomes
I think a better analogy with the business world be to compare a kingdom to a company and an empire with a holding/conglomerate.

我认为拿商业术语来说是一个更好的类比,将一个王国比作一个公司,将一个帝国比作一个控股/集团。
Prince of Chetarria
I find it interesting that the official name of Ireland is just 'Ireland' and not 'the republic of Ireland', which is widely used informally to avoid confusion between the country of Ireland and the the Island of Ireland, which included Northern Ireland (part of the United Kingdom)

我发现一个有趣的现象,爱尔兰的官方名称只是 "爱尔兰",而不是 "爱尔兰共和国",后者被非正式地广泛使用,以避免爱尔兰国家和爱尔兰岛之间的混淆,后者包括北爱尔兰(英国的一部分)。
Camhain
Not at all. Caliph is a title that is usually hereditary, while the Papacy is not. The Papacy is an elective title.

一点也不,哈里发是一个通常是世袭的头衔,而教皇职位不是。教皇的头衔是通过选举产生的。
Naruto
The Emperor is the Head of State of Japan also he is the Head of Shinto Faith
Do not confuse the Constitutional Status of the Emperor
It's like The Queen of UK is the Head of Church of England

天皇是日本的国家元首,也是神道教的领袖。
请不要混淆天皇的宪法地位。
这就像英国女王是英国教会的领袖一样。
Baby Inuyasha

Technically Japan's full name is 日本国 which means "state of Japan."
严格来说,日本的全名是日本国,意思是 "日本国"。
taka naka
The Constitution of the Empire of Japan existed from 1889 to 1947. So in 1947 the name of the empire was officially abolished.

《日本帝国宪法》存在于1889 - 1947年。1947年帝国的名称被正式废除。
GazilionPT
Note that not only is it possible to have an Emperor with no Empire, it is (or at least it was) also possible to have an Empire without and Emperor.

请注意,不仅有可能出现没有帝国的皇帝,也有可能(或至少曾经)出现没有皇帝的帝国。
For centuries, Portugal and France had empires, and they were at least in some periods, specifically referred to as "Empires", but both Portugal and France were not headed by emperors (in the case of France, excluding the Napoleonic periods), but by kings (or queens). And even when they became republics, they kept calling their extensive overseas territories as "Empires" (until it went out of fashion after WWII, and they started calling them "overseas provinces", "overseas departments", "overseas territories", "overseas collectivities"...).

几个世纪以来,葡萄牙和法国都有帝国,而且至少在某些时期,它们被特别称为 "帝国",但葡萄牙和法国的元首都不是皇帝(就法国而言,不包括拿破仑时期),而是国王(或女王)。而且,即使他们成为共和国,也一直把他们广泛的海外领土称为 "帝国"(直到二战后这种说法过时,他们开始称它们为 "海外省"、"海外部门"、"海外领土"、"海外集团"...)
Daniel Schoop
To maybe fix your company analogy to better function: a kingdom is like a single corporation and it's king/queen is like the CEO, whereas an empire is like a corporate group like a large multinational, e.g. Samsung, and the Emperor is the CEO.

为了让更好得理解。我们拿公司来做比喻:一个王国就像一个单一的公司,它的国王/王后就像首席执行官,而一个帝国就像一个企业集团,比如大型跨国企业,比如三星,皇帝就是首席执行官。
Jared the Rabbit
"Open the country. Stop having it be closed."
And thus, Japan opened itself to the world.

'打开国门。停止让它被关闭"。
于是,日本向世界开放。
Emil Kingsley
Yeah, the king is the CEO of a company and the Emperor is the Chairman of the holding group that owns that company.

是的,国王是一家公司的首席执行官,皇帝是拥有该公司的控股集团的主席。
Tugela60
No. Historically a kingdom operated very much like a mafia family. In fact, the mafia is actually organized according to feudal power structures, it is not a coincidence. The boss is the king. The capos are the lords. The made men are the knights. The associates are the men at arms.

不,在历史上,一个王国的运作非常像一个黑手党家族。事实上,黑手党实际上是按照封建权力结构组织的,这不是一个巧合,老板就是国王、队长是领主、分支头目是骑士、同伙是武装人员。
Church Tucker
The Emperor retaining his title, or even his throne, was NOT a condition of surrender. The war might have been a few months shorter if the Allies agreed to that, but the the terms were for unconditional surrender. It was decided that it was more useful to retain him after the fact.

天皇保留他的头衔,甚至他的王位,都不是投降的条件。如果盟国同意,战争可能会缩短几个月,但条件是无条件投降。他们认为事后留住他更有用。
fyeahusa
Defining what an empire is, is a lot more complex than just scale. There has been a lot of schoarly debate into what defines an empire and there is really no single agreed upon definition. Some scholars even go with the "I know it when I see it" definition, while for others it has to do with interactions between core and periphery, and others it requires that there be some sort of imperial agend or imperial motivation for there to be an empire.

定义一个帝国是什么,比仅仅定义规模要复杂得多。关于什么是帝国的定义,存在着大量的争论,实际上没有一个统一的定义。有些学者甚至赞同"我看见它就知道它"的定义,而另一些学者则认为它与核心和边缘之间的互动有关,而另一些学者则要求存在某种帝国的议程或帝国的动机。
Church Tucker
The Japanese were holding out for the continuation of the Imperial system. That was rejected. Although they didn't demand he surrender the title up front, it seems clear that could be decided afterwards. It was very much an unconditional surrender.

日本人坚持要求继续保持帝国制度,这被拒绝了。虽然他们没有要求他先交出头衔,但似乎很清楚这可以事后决定。这在很大程度上是一种无条件的投降。
zaco 2121
So it wasn't an unconditional surrender. Yes, the Japanese demanded that the emperor maintain his role and title...even if it ended up being symbolic. That was it. No other conditions were made.

所以,这并不是无条件投降。是的,日本人要求天皇保持他的角色和头衔......即使它最终只是象征性的。仅此而已。没有提出其他条件。
Trevor H
It was a unconditional surrender. The Emperor wasn't retained because of some demand by the Japanese and the Americans could have forced Hirohito to relinquish his power if they wanted to, but them ultimately deciding to retain him doesn't make their surrender any less unconditional.

那是一次无条件的投降。天皇并不是因为日本人的某些要求而被保留下来的,如果美国人愿意,他们可以强迫裕仁放弃他的权力,但他们最终决定保留他并不意味着他们的投降就不是无条件的。
zaco 2121
Actually there was a central power in Japan. This is why the Emperor had so much influence even when his power was reduced.

事实上,在日本有一个中央政权。这就是为什么即使天皇的权力被削弱,他仍有如此大的影响力。
Evilgood1
Tennō translates less to Heavenly Emperor and more to Heavenly King, or even God King. Matthew Perry remarked about how Japan had two "empreurs" even before his arrival. I don't know when English speakers starting calling it emperor
Evilgood1

天皇少译为天帝,多译为天王,甚至上帝王。马修·佩里( Matthew Perry )甚至在他到来之前就谈到了日本是如何拥有两个"雇主"的。我不知道说英语的人什么时候开始称它为帝王。
Scott Nunnemaker
The way I understand it, He offered to abdicate, but the Americans decided to avoid the issues that might cause by keeping him around.

我的理解是,他提出退位,但美国人决定通过让他留在身边来避免可能引发的问题。
Duy Cường Nguyễn
Around when Japan was losing, they offer an conditional surrender to the American, and was rejected. The Allies said that they only accept unconditional surrender, which Japan accepted after the atomic bombs and the Soviet invasion of Manchuria. After the war there was a time that the emperor's fate was uncertain, and there was pressure to put him on trial for war crime. But the emerging cold war mean that it was better to keep an anti-communist emperor on the throne than to remove him.

在日本战败的时候,他们向美国人提出有条件的投降,但被拒绝。盟军说,他们只接受无条件投降,日本在原子弹爆炸和苏联入侵满洲后接受了无条件投降。战后有一段时间,天皇的命运是不确定的,而且有压力要求以战争罪对他进行审判。但是,正在出现的冷战意味着,让一个反g的天皇留在皇位上比让他下台要好。
Megalobst,UMU
While Imperare farthest origin of the word "Emperor", Emperor actually stems from a application of the latin word "Imperator"(commander/he who commands). Julius Ceasar was for example hailed as an Imperator (and the names became lixed to one another, see usage lf emperor in german Caesar > "Kaiser" or imperator > emperor in English

虽然Imperare是"帝王"一词的最远起源,但"帝王"实际上源于拉丁语"绝对统治者" (指挥者/指挥者)的应用。例如,朱利叶斯·塞萨尔( Julius Ceasar )被誉为"绝对统治者" (名字相互关联,见德语" Caesar "中的"皇帝" > " Kaiser "或"绝对统治者" )
LARAUJO
The obvious reason is that Japan isn't really an empire anymore and calling it the "Constitutional Empire of Japan" sounds kinda weird so they just stuck with "Japan"

明显的原因是,日本已经不是一个真正的帝国了,称其为 "大日本帝国"听起来有点奇怪,所以他们只是坚持用 "日本"。
Naruto

Japan itself calls its Foundion day as "Empire Day" (Kigensetsu) (紀元節) or National Foundation Day ,which celebrated every February 11 with Emperor Jimmu from 660 BCE
日本自己把自己的开国日称为"帝国日"(Kigensetsu)(紀元節)或国家建国日,从公元前660年开始,每年2月11日与神武天皇一起庆祝。
Emile Chen

天皇/Tenno means emperor of Heaven,
meanwhile the emperor of China is called 天子/son of Heaven,
so this title seems to be exaggerating and ridiculous for other nations in East Asia,so ancient China, Korea, Vietnam ad other sinic nations just called emperor of Japan as king of Wa/倭王,
天皇/Tenno的意思是天上的皇帝。
同时,中国的皇帝被称为天子/天子。
因此,对于东亚的其他国家来说,这个称号似乎是夸大和荒谬的,所以古代中国、韩国、越南和其他国家,只是把日本的天皇称为国王/倭王。
ThatXavier
The dream of a world under one roof ,a world under the one sun ,never became a reality

在一个屋檐下的世界,在一个太阳下的世界,这个梦想从未成为现实。
KrakEN DragonSlayer
I guess it is some unique English trait to call it some other name.
In Polish it is the Japan's Empire (Cesarstwo Japonii).

我想这是一种独特的英语特征,可以叫它别的名字。
波兰语是日本帝国(Cesarstwo Japonii)。
Glen Be
I always understood that the Emperor of Japan was an Emperor, simply because the Emperor of China was an Emperor. Thus when the English/Latin word was introduced to Japan there was no way the Japanese would accept a title that would put their ruler lesser than the Chinese Emperor.

我一直认为,日本的天皇是一个皇帝,只是因为中国的皇帝是一个皇帝。因此,当英语/拉丁语词被引入日本时,日本人不可能接受一个使他们的统治者低于中国皇帝的称号。
Allen Chang
Well, the kanji on the exit stamp they place on the passport says "The State of Japan" rather than just "Japan"

那么,他们在护照上盖的出境章上的汉字是 "日本国",而不是 "日本"。
Steve Rempel
And country without a long official name I end up calling, "State of X" so in this case, I'd refer to Japan, as: "State of Japan". Except this doesn't work as well for Federal States, Like Canada, which I would call the "Federation of Canada," as Canada really has 10 States, It's 10 Provinces, and isn't a single State like Japan, Hungary, or New Zealand are.

如果国家没有一个很长的官方名称,我就叫 "X国",所以在这种情况下,我就把日本称为"日本国"。 不过这对联邦制国家就不太适用了,比如加拿大,我会称其为 "加拿大联邦",因为加拿大确实有10个州,是10个省,而不是像日本、匈牙利或新西兰那样的单一国家。
Jack Maalouf
I also find it interesting there are British and American empires yet these empires have never had emprerors.

我还发现一个有趣的现象,有英国和美国的帝国,但这些帝国却从来没有过皇帝。
John Kronz
The word Emperor comes from the Latin for "commander and chief." So the US could be called an empire with an elected emperor.

皇帝这个词来自拉丁语,意思是 "指挥官和首领"。 因此,美国可以被称为一个有选举产生的皇帝的帝国。
liatris
Historically, Tennō have existed for 1400 years, and at that time, Japan had several ethnic groups in disarray: Yamato, Kumaso, Hayato, Emishi...
In that sense, Tennō was an emperor at that time.

从历史上看,天皇已经存在了1400年,在那个时候,日本有几个民族处于混乱状态。大和、熊佐、隼人、虾夷......。
从这个意义上说,天皇在那个时候就是一个皇帝。
PetHub
Canada is still technically the Dominion of Canada (it was never legally changed), but the title hasn't been used in any capacity since World War II.

加拿大在技术上仍然是加拿大自治领(从未在法律上改变过),但自二战以来,这个称号没有以任何身份被使用。
Rick Wong
Similar to my country, used to be called as 'Federation of Malaysia' but after the exit of Singapore, it literally just known as 'Malaysia'.

类似于我的国家,过去被称为"马来西亚联邦",但在新加坡退出后,它字面上被称为"马来西亚"。
Jedi MGTOW en el Exilio
Spain was an Empire without an emperor.
Japan has an emperor without an Empire.

西班牙是一个没有皇帝的帝国。
日本有皇帝而没有帝国。
deanzaZZR

Little Brother complex looking at Big Bro China. China as the central power for millennia in East Asia recognized kings (王) in surrounding nations. Japan thought it was too good for such an arrangement and used the term 天皇, similar to the term used in China for emperor 皇帝.
小兄弟情结看着大哥中国,几千年来,中国作为东亚几千年来的中心国,承认周边国家的国王(王)。日本认为这样的安排太好了,因此使用了这个词天皇, 类似于中国对皇帝的称呼皇帝.!
Piotrek K.
This is interesting what you said here about the "Empire" part of the name, as Poland for example, sometime still calls Japan "CESARSTWO JAPONII" OR "CESARSTWO JAPOŃSKIE" - CESARSTWO meaning EMPIRE in Polish ;)

这是有趣的是你在这里所说的关于'帝国'部分的名称,比如波兰,有时候仍然叫日本' CESARSTWO JAPONII ' OR ' CESARSTWO JAPOSKIE ' - CESARSTWO在波兰语中是指帝国;)。
Traoresfan 208 Is back
Video Idea: Why did some Empires not call their rulers Emperors/Empresses?

视频创意:为什么有些帝国不称他们的统治者为皇帝/皇后?
Gary Ferrão
TLDR: just call the japanese head of state as "tenn-nou", as they use themselves. and "nippon"for "japan".
"emperor" being more powerful than a "king" wasn't always the case. the latter roman rulers called themselves "emperors" as they were that: "imperator" i.e. commander, of an army. the romans disliked kings because of their republic history.
king implies that the person has "divine right" to rule. but commander (emperor) was simply a military title. when the two got switched up, who knows? i think it was europe's obsession of being a roman imperator.

简而言之:就像他们自己使用的那样,把日本国家元首称为 "天皇",把 "nippon "称为 "日本"。
"皇帝"比"国王"更有权利并不总是如此。罗马统治者自称为"皇帝",因为他们是军队的"统帅"。罗马人不喜欢国王是因为他们的共和历史。
国王意味着这个人有 "神圣的权利 "来统治,而指挥官(皇帝)只是一个军事头衔。 谁知道这两者是什么时候调换的?我认为这是欧洲人对成为罗马统治者的痴迷。
原创翻译:龙腾网 http://www.ltaaa.cn 转载请注明出处


さぶろう
I am Japanese. I've been wondering about it for a long time too.
After the war ended, it became necessary to revise the Constitution of the Empire of Japan.
At that time, I think that "Empire" was omitted because "Japan" was written in the revision draft made by GHQ.

我是日本人。对此,我也想了很久。
战争结束后,修改《日本帝国宪法》成为必要。
当时我认为'帝国'被省略是因为'日本'写在了GHQ制定的修订草案中。
misskiki28
I thought Canada's official name was the Dominion of Canada. It's very really used but I think some times at the Olympics opening / closing ceremonies Canada is listed under D instead of C.

我以为加拿大的官方名称是加拿大自治领。这个词很常用,不过我想在奥运会开闭幕式上,加拿大会被写成D,而不是C。
Joseph Livingstone
By the way, I may be wrong, but I do believe that, because they haven't changed it since they were a dominion, Canada does have other words in their official name, being officially named the "Dominion of Canada".

顺便说一句,我可能错了,但我确实相信,因为他们从成为一个自治领以来就没有改变过,加拿大的官方名称中确实有其他的词,被正式命名为"加拿大自治领"。
原创翻译:龙腾网 http://www.ltaaa.cn 转载请注明出处


Edmonton1704
Technically speaking, Canada's official name is still the Dominion of Canada. Many of you may scoff at this, because it's not used in laws, titulature, etc. but no law was ever changed that official designated the nation as simply "Canada", meaning our full, never used anymore, according to the letter of the law name is the Dominion of Canada

从技术上讲,加拿大的官方名称仍然是加拿大自治领(Dominion of Canada)。你们中的许多人可能会对此嗤之以鼻,因为它没有被用在法律、名称等方面,但从来没有任何法律被修改,正式指定国家为简单的 "加拿大",这意味着我们的全称,不再使用,根据法律条文,名称是加拿大自治领。
Minalkra
Re: The business analogy - you missed a trick there. A small company's CEO is in charge of ... that small company. They might have a few other CE's in the mix, by and large the company is mostly self-contained as a singular entity. An Emperor is more like the CEO of a conglomerate. The conglomerate has individual divisions, subdivisions, and even entire other companies under the conglomerates control/ownership.

回复:商业类比——你错过了一个窍门。一家小公司的首席执行官负责......这家小公司。他们可能会有一些其他的行政总裁,总的来说,公司基本上是一个独立的实体。"皇帝"更像是企业集团的CEO。企业集团有独立的部门,细分部门,甚至整个其他公司都在企业集团的控制/拥有之下。
factor..
Empreror is equivalent to Shogun, in both the political and the military extent of the title. Tenno is something more like a Caliph (as someone noted in another comment) and not a Pope, and this considering the nature of the functions associated with the title Tenno/Caliph

从政治和军事上来说幕府将军与相当于皇帝,"天皇"更像"哈里发" ( Caliph (正如有人在另一篇评论中指出的) ),而不是"教皇"。
Taikutsu
because last time they were an empire two of their cities got nuked and their territory was significantly reduced

因为之前他们是一个帝国,知道他们有两个城市核弹炸毁可,他们的领土明显减少了。
Chris K
China had an emperor & was considered the Middle Kingdom by the Chinese. Also it seems that the ruler of China was called the Emperor before Northern China united with South China. Sorta like any king of ancient Egypt was called the pharaoh.

中国有一个皇帝,被中国人认为是中原王朝。在中国北方与中国南方统一之前,中国的统治者似乎也被称为皇帝。和古埃及的任何国王一样,他被称为法老。
Jovan Weismiller
Your five countries that do not have longer official names include four that are, in fact, kingdoms, Belize, Canada, Jamaica, and New Zealand (all ruled by the same monarch who rules your homeland), so why are they not called 'The Kingdom of X'?

你的五个没有较长官方名称的国家中,有四个实际上是英国,即伯利兹、加拿大、牙买加和新西兰(都由统治你的祖国的同一个君主统治),那么为什么它们不叫'X王国'?
Joseph Radley
So in the early days the Japanese Emperor was like the Merovingian Kings of France.

所以在早期,日本天皇就像法国墨洛温王朝的国王一样。
frostyguy1989
The Japanese "Emperor" isn't an emperor; that's a Western invention. The proper term is Tennō, which roughly means "Heavenly Sovereign."

日本的"天皇"不是皇帝;那是西方的发明。确切的说法是"tennis",大致意思是"天主"。
Otto von Bismarck
Because last time they tried the empire thing it didn't necessarily develop in Japans favour.

因为上次他们试图建立帝国的时候,结果显而易见。
Dem Greens
Japan wasn't called an empire when it was ruled by the Shogun, even though the Imperial Household has existed for at least 1500 years. The Japanese Emperor is more accurately the high priest of Shinto.

日本在被幕府将军统治的时候并不叫帝国,尽管皇室已经存在了至少1500年。日本天皇更准确地说,是神道教的大祭司。
Jeremy WhatevS
Why doesn't Japan do away with the Emperor entirely and just have a president?

为什么日本不彻底废除天皇,只设一个总统?
Lapis Wolf
When people talk about imperial Japan,they only talk about the period starting in the late 19th century,but not the empire before then, even the empire before Hokkaido was conquered.

当人们谈论日本帝国时,他们只谈论从19世纪末开始的时期,而不是在此之前的帝国,甚至是北海道被征服之前的帝国。
India Exposed Videos
They dont have an emperor, whatbthey got is a puppet. The real thing who dictate japan is the US.

他们没有皇帝,他们得到的是一个傀儡。真正支配日本的是美国。
parKb5
I just realized that "Tokyo" is just "Kyoto" spelled sybillically backwards!

我刚刚意识到," Tokyo "只是 " Kyoto "的反向拼写!