那些在出过国或者在国外生活的印度人,对出国旅游的印度人,你们在文化和社会准则方面有什么建议?
Indians who have traveled and lived abroad, what advice would you give first time travelers regarding culture and norms that are different outside India?
2023-02-23
后羿A射日
7931
0
0
收藏
纠错&举报
译文简介
那些在出过国或者在国外生活的印度人,对出国旅游的印度人,你们在文化和社会准则方面有什么建议?
正文翻译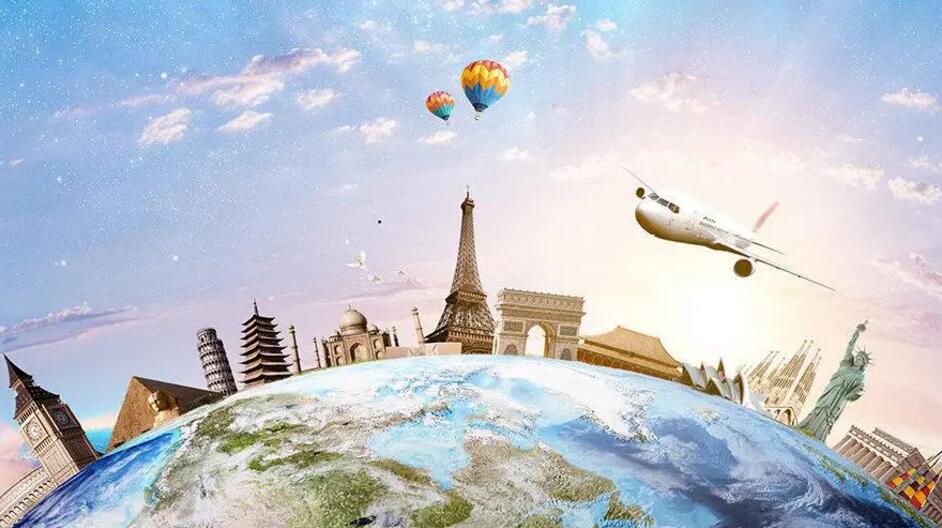 Indians who have traveled and lived abroad, what advice would you give first time travelers regarding culture and norms that are different outside India?
那些在出过国或者在国外生活的印度人,对出国旅游的印度人,你们在文化和社会准则方面有什么建议?
原创翻译:龙腾网 http://www.ltaaa.cn 转载请注明出处
Could be generic or it could be country specific. My question was based on a conversation with a cousin who was asking similar advice. My biggest discovery was the lack of bidets in the west and the fact that you dispose used TP in the bowl itself and not a separate dust bin (I was mortified when I couldn't find a dust bin inside the stall and texted a friend for advice)
这些建议是全球通用,还是每个国家都不一样。这个问题源于我和表弟的对话,他问我类似的建议。我最大的发现是西方没有坐浴盆,他们把用过的厕纸扔在马桶里,而不是扔在单独的垃圾桶(当时我在洗手间找不到垃圾桶,真的好尴尬,我还向朋友发短信求救)
评论翻译
polarityswitch_27
Don't be loud when you talk.
Don't consume content on smartphones without headphones.
Eat with your mouth closed.
Service staff are to be respected.
Clean up after yourselves.

说话不要大声。
不带耳机的情况下别用智能手机外放。
吃东西的时候闭上嘴。
要尊重服务人员。
吃完后自己收拾。
reddittribesman
In the US, it's customary to keep the toilet seat dry. After use, one usually wipes the seat dry for the next person. At least this was my experience when I worked in North Carolina and Orange County, California.

在美国,保持马桶座圈干燥是种习惯。用完通常会为下一个人擦干马桶圈。至少这是我在北卡罗来纳州和加州奥兰治县工作时的经历。
DJfromNL
Same in Europe. You're expected to leave the room as clean as you found it, and usually there will be a toilet brush and often seat cleaner to make this an easy job.
In "The West" labour is too expensive to have people clean up after you. Also, it's considered rude in general to expect others to clean up your mess.

欧洲也是如此。离开房间的时候要像刚开始时那样干净,基本上都有马桶刷和马桶座圈清洁器,这很容易。
在"西方",让人帮忙清理的成本太高。而且一般来说,指望别人帮你收拾烂摊子是不礼貌的。
FreshPrinceOfIndia
If this is referring to public restrooms, this is not the norm in the west at best, the toilet will be found without a stench and actually flushed, at worst, people literally smear shit on the walls of the stall

如果是公共厕所,这不是西方的常态,最好的情况是厕所没有臭味,马桶都被冲干净了;最坏的情况是,人们真把大便涂在洗手间的墙上
I've lived in Aus for most of my life and the only time you'll walk into a public restroom without walking out feeling disgusted is if you're at upscale places
Perhaps Orange County is ahead of the curve

我大部分时间都住在澳大利亚,除了高档场所的公共厕所,就没有不让人感觉恶心的公共厕所。
也许奥兰治县在这方面走在了前面
BobinForApples
I found this too in Australia but not in Canada or NW USA

我在澳大利亚也发现了这种情况,但加拿大或美国西北部就没这种情况。
FreshPrinceOfIndia
Interesting, in general I do not expect any countries to have people conduct proper toiletry etiquette, most people everywhere are dirty af

有意思。一般来说,我不期望所有国家都有适当的洗漱礼仪,世界各地大多数人都邋遢。
BobinForApples
Takes every person to keep it clean. Just takes 1 to make it dirty.

保持干净需要所有人的努力,但要变脏一个人就够了。
FreshPrinceOfIndia
I like your positive take

我喜欢你的积极态度
Root_minus_one
I guess not just Orange County, even in the east coast , it is clean and people believe in cleanliness..

我想不仅仅是奥兰治县,甚至是东海岸也很干净,那里的人爱干净。
seeunseenoel
I agree. The public facilities in Aus are terrible. Once I went to Squeaky beach outside of Melbourne and the toilets were basically a hole in the ground. Man the stench and general hygiene was as bad as a third world country!! I've seen facilities in remote places in the UK but they'll always have a flush and would be cleanish. Aus really needs to up its game here

我同意。澳大利亚的公共设施很差劲。有一次我去墨尔本郊外的斯奎基海滩,那里的厕所其实就是在地上挖个洞。那种恶臭和卫生状况跟第三世界国家没什么两样!!我在英国偏远的地方见过类似设施,但可以冲水,还算干净。澳大利亚在这方面的水平真的有待提高。
Jumpy_Funny_4711
It's one of those small things I love about Canada as well.
I never used public washrooms in India (unless it was an extreme emergency). But here, the public washrooms are always clean- even in crowded places. People make a conscious effort to leave it clean for the next person.

加拿大有很多细节我都很喜欢,这就是其中之一。
我在印度从来没用过公共厕所(除非是极端紧急的情况)。但是加拿大的公共厕所总是很干净——即便在人群拥挤的地方。人们会有意识地替后面的人清理干净。
Northen_Sundog
Keep your phone on silent. Excuse yourself to private area if your talking on phone.

把手机调成静音。如果打电话,请到私人区域。
Itiswatitis_0987
Funny, this should be norm in general irrespective of the country but sadly look where we are.

有趣,无论哪个国家,这都应该是常态,但可悲的是,看看我们现在的处境。
Primary-Succotash-99
that's called basic etiquette which should be applied anywhere you go, not just when you're in a different country lmfao

这叫基本礼仪,无论去哪里,都应该遵守,而不是只有在不同的国家才遵守,笑死我了
sahils88
Why are all the above exclusive to 'abroad'. I followed all the points you mentioned in India too. It's basic civic sense.

为什么以上这些都是"国外"独有的?在印度我也遵循你提到的所有要点。这是基本的公民意识。
bush-
On the London tube: Let passengers off the train before you enter. I've definitely noticed a pattern of Indians standing right in the centre of the entrance blocking people from exiting because they expect to walk in first. You're supposed to wait on the side, and only enter when everyone has come off.

在伦敦地铁上:让下车乘客先下车再上车。我确实注意到一个规律,印度人经常站在入口正中央,阻止人们离开,因为他们想先进去。你应该在旁边等候,所有下车乘客都下车后再进去。
原创翻译:龙腾网 http://www.ltaaa.cn 转载请注明出处


I had an extremely tiring day once, and there was an Indian woman waiting at the entrance to the train. As soon as the door opened she barged in as if there weren't 15 people waiting to get off. Since I was the first exiting I just walked straight into her and pushed her back because I didn't have the patience to deal with her bullshit. I looked back and she was super offended and staring at me. I still don't think she understood she left no room for anyone to exit the train.

有一次我非常累,有个印度女人在车入口处等着。门一开,她就冲了进去,就好像没有15个人等着下车似的。我是第一个下车的,我就直接撞过去,把她推了回去,我可没有耐心和她废话。然后我回头看了一眼,发现她非常生气,死盯着我。我觉得她不明白自己没有给别人留出下车的空间。
原创翻译:龙腾网 http://www.ltaaa.cn 转载请注明出处


chikoomilkshake
These are basics and I'm sure you're already doing it, but here goes:
Don't litter. If there's no rubbish bin nearby, take your rubbish home with you.
Don't jump the queue. Ever. Even if it's by accident. I've seen "knowing glances" whenever an Indian looking person has accidentally pushed to the front not realizing that people were waiting in a queue.

这些都是基本的,我相信你已经这么做了,不过还有一些:
不要乱丢垃圾。如果附近没有垃圾桶,请把垃圾带回家。
不要插队。永远不要。即使是意外。每当长得像印度人的人没有意识到大家在排队,不小心挤到前面时,我就能看见他"会心一瞥"。
UghWhyDude
To add: when in doubt, ask the person closest to you if they're in a line and based on the answer, move accordingly. Lots of desis just stand off on the side and make a weird Y thing and then get really upset when it turns out they wasted time because they didn't open their mouths to ask anyone first.

补充一点:有疑问的时候,问问你旁边的人是否在排队,然后根据他们的回答采取相应的行动。很多人只是站在一边,站成一个奇怪的Y字,当有人插队的时候变得非常暴躁,因为耽误了他们的时间,但是他们没有开口问呀。
chdman
To add to this good list.
7. Don't drive like most Indians. Follow all traffic rules. Stop for pedestrians.
8. Be punctual. Respect the appointments.
9. Be professional.
10. Return shopping carts when you are done shopping. Don't leave them in the parking.

把下面的内容加到清单上。
7. 不要像大多数印度人那样开车。遵守交通规则。遇到行人要停车。
8. 守时。遵守约定时间。
9. 专业点。
10.买完东西时,把购物车还回去。不要放在停车场。
gigibuffoon
Don't drive like most Indians.
Doesn't apply in Philadelphia lol. People here drive like they do in Bangalore

【不要像大多数印度人那样开车。】
在费城不适用,哈哈。这里的人开车就像在班加罗尔一样
Throwaway66103
ITT: Please do all these things in India too

请在印度也这么做
ComprehensiveSurgery
To be observant and follow the local habits. The best example I can give for this is traveling by train in France. The French maintain pin drop silence in their long distance trains as they like to respect that other people may be working or sleeping. Each time a bunch of Brits come in, they do not respect this rule - the Brits are naturally more chatty and loud. You can see the discomfort on the faces of the locals. But they don't ever confront them unless it gets out of hand.

善于观察,遵循当地的习惯。我能给出的最好的例子是在法国坐列车旅行。法国人在长途列车上能保持绝对的沉默,因为他们尊重正在工作或睡觉的人。可是只要一群英国人进来,就不遵守这条规则——英国人更健谈、更大声。你可以看到当地人脸上的不适。但从不与英国人正面交锋,除非情况失控。
Another example - in French restaurants you always address the waiter by saying Bonjour and wait to be seated. This is not the custom if you visit Germany for example.
So observe and adapt is what I would say. Plus learn a few basic words such as hello, please, thank you, bye and " do you speak English "

另一个例子——在法国餐馆要对服务员说"你好",然后等待就座。不过在德国就不这样。
所以我想说的是观察和适应。另外学习一些基本的英语单词,如hello, please, thank you, bye和" do you speak English "
ExternalSpeaker2646
Haha! It's so funny how on Tokyo trains they announce "Keep your phone on silent mode, and refrain from talking on the phone." People feel very uncomfortable if their phone rings when they're riding the trains or metro lines in Tokyo and they inform their caller that they're on the train and that they will call them back haha. I've seen this myself.Quite a contrast from the Delhi Metro, where people's phones keep ringing, and people comfortably talk on their phones! Of course, that makes the Delhi Metro quite lively! Also, people avoid eating food on rapid transit trains in Tokyo.

哈哈!有趣的是,在东京的列车上,他们会要求:"把手机调成静音模式,不要打电话。"在东京乘坐火车或地铁时,如果手机响了,他们会感到很不舒服,然后会告诉打电话的人,他们在火车上,一会儿打回去,哈哈。我自己也见过。这与德里地铁形成了鲜明的对比,德里地铁里的电话不停地响,人们用手机交谈自然地交谈!当然,这也使得德里地铁相当热闹!此外,人们在东京避免在快速交通列车上吃东西。
Actually in Osaka, I noticed in my short visit that people were more relaxed about talking and using phones on the train. So even within the same country, norms may differ.

实际上,在大阪,我在短暂的访问中注意到,人们在火车上更放松地交谈和使用手机。因此,即使在同一个国家,规范也可能不同。
ComprehensiveSurgery
That's true. It varies from city to city as well.

确实是这样。不同城市的情况也不尽相同。
Same_to_youu
Are you sure it's Tokyo? In my 6 months living there I never heard something like that, people usually don't talk on phone while riding the sub but I've never heard them announcing it.
Which line have you been travelling?

你确定是东京吗?我住在那里的6个月里,我从未听到过这样的事,人们坐地铁时通常不会打电话,但我从来没有听到过地铁有这样的要求。
你坐的是哪条线?
ExternalSpeaker2646
Haha. Really? I wonder if they stopped announcing it! I was in Tokyo in 2016 and then 2019 and 2020. They would announce "Please set your phone on silent mode and refrain from talking on the phone" in English and then 「携帯電話をマナーモードに設定の上、通話はご遠慮ください」in Japanese. I think I heard it on a couple of different lines - maybe the Yamanote Line and the Chuo Line? Or perhaps the Keihin-Tohoku Line?
哈哈。真的吗?不知道是不是不再这么要求了!2016年、2019年和2020年我都在东京待过。他们会用英语宣布"请将手机设置为静音模式,不要打电话",然后用日语宣布"携帯電話をマナーモードに設定の上,通話はご遠慮ください"。我想我在几个不同的线路上听到过——也许是山手线和中央线?或者是京仁-东北线?
Asleep-Television-24
Personal space. If you'd go to Scandinavian countries, they value privacy and personal space. For example, when you go on a bus there, try not to sit next to someone if there are empty rows available. They find it creepy, even though this would be perfectly normal in India.

个人空间。斯堪的纳维亚国家很重视隐私和个人空间。例如,当你在那里乘公共汽车时,如果有空座位,尽量不要坐在别人旁边。他们觉得这很恐怖,尽管这在印度很正常。
cactus_sunshine
Still creepy for me in india

在印度我也觉得毛骨悚然
ahz094
A couple of years ago in 2019, me along with some of my friends were going to Dalhousie and after Pathankot the bus somewhat empties out. So we were four people all sitting on different seats and suddenly this one creepy uncle boards the bus and out of all the empty seats sits right next to a female friend of mine. We still have chuckle about it. But it is still quite creepy.

几年前,2019年,我和一些朋友要去达尔胡西,过了伯坦果德,公交车有点空了。我们四个人都坐在不同的座位上,突然有一个恐怖的大叔上了车,他就是不坐空座位,而是选择坐在我一位女性朋友旁边坐下了。我们现在还会为此发笑。但确认让人感觉毛骨悚然。
Baloo_Cat
If in doubt don't hesitate to ask. Watch and learn from locals. They know you are expat and will explain things.
Avoid discussion/views on religion/nationalism/politics till you are really really comfortable with the person/group.

如果有疑问,不要犹豫,尽管问。观察并向当地人学习。他们知道你是外国人,会向你解释。
除了你和某人或某个群体相处的不错,否则避免讨论宗教、民族主义、政治。
Viratkhan2
Yeah, this is the most important one that everyone has left out. If you are uncertain about something, dont make an assumption or guess. Chances are you'll make the wrong assumption. Ask someone for advice or what to do. It'll be less embarrassing to ask beforehand than to make the wrong assumption and be in a predicament.

是的,大家都忽略了这最重要的一点。如果对某事不确定,不要假设或猜测。你可能会做出错误的假设。寻求建议或问问该怎么做。和错误假设和陷入困境相比,提前询问不会那么尴尬。
And you're spot on about the politics stuff. Had a person on my team who was new from India who started spouting off their knowledge about Israel in a meeting not knowing the Arab guy on my team was from Palestine, who I know can get very tense about that stuff.

你对政治的看法很准确。我团队里有个刚从印度来的人,他开始在会议上喋喋不休地谈论对以色列的了解,可是却不知道我团队的那个阿拉伯人来自巴勒斯坦,我了解他会对这些事情非常在意。
cactus_sunshine
Always use dustbin
chew closing your mouth
Don't be insecure everyone is the same
Take a shower every day and use deodorant

总是使用垃圾箱
闭上嘴咀嚼
不要没有安全感,大家都一样
每天洗澡并使用体香剂
great_healthy_cook
As a foreign visitor to India can I ask why people don't use dustbins here? I love the country but it could be so much more beautiful without the trash.

作为一名来印度的外国游客,我能问问为什么这里的人不用垃圾箱吗?我喜欢这个国家,但是如果没有垃圾,这里会更美丽。
JohnWickFTW
just bad manners i think. They don't care about the surroundings

我觉得就是习惯不好吧。他们不关心周围的环境
Fabulous_Ganache_338
I don't know about India, but in some major cities its a futile endeavor, as people steal the trash cans.

我不知道印度的情况,但在一些大城市,有也是徒劳,因为有人会偷垃圾桶。
RICKKYrocky
It's so sad, coming from overseas watching people openly littering, throwing rubbish out of car windows, I'm just floored. People have no respect. Overseas I would have told people off for doing this stuff but I can't do much here.

我在海外看到人们公开乱扔垃圾,把垃圾扔出车窗,我感到很难过。人们不懂得尊重。如果在国外,我可能会责备那些做这种事的人,但我在这里做不了什么。
原创翻译:龙腾网 http://www.ltaaa.cn 转载请注明出处


NS8821
Do people in other countries shower everyday????

其他国家的人每天都洗澡吗????
原创翻译:龙腾网 http://www.ltaaa.cn 转载请注明出处


cactus_sunshine
Not everyone. But some foreigners associate Indians with body smell which unfortunately is sometimes true. So let's break the stereotype

不是所有人都这样。但一些外国人把印度人与体味联系在一起,不幸的是,确实有这样的情况。所以,我们来打破这种刻板印象。
OkAccess304
I'm American and most people I know shower daily. The only time we don't, might be because we aren't leaving the house or doing much that day. It is expected that you look clean in public if you are a functioning member of society.

我是美国人,我认识的大多数人每天都洗澡。不洗澡的唯一可能是一整天都没有离开房子或没做什么事情。正常的社会成员在公共场合应该要干净整洁。
WorldTraveller101
Do people chew with their mouth open?

有人张着嘴咀嚼吗?
ImpressiveLife3116
I have lived in US, Canada and UK. In these countries you won't have a problem if you chew with mouth open

我在美国、加拿大和英国生活过。在这些国家,张嘴嚼东西没什么问题。
OceansNineNine
Don't stare. Not an easy thing to assimilate in behaviour at first as it is ingrained in us.

不要盯着看。一开始并不是件容易接受的事情,因为这种习惯已经根深蒂固。