你发现了关于人的哪些真理(二)
What truths have you realized about people?
2023-01-16
辽阔天空
5994
0
1
收藏
纠错&举报
译文简介
网友:关于穷人最可悲的事实是什么?编辑:我不需要你对我家庭经济状况的建议、批评或其他评论,它们也与这个答案无关。如果这就是你所能提供的一切,那就留给自己吧。我们为在贫困中生存而养成的习惯也让我们继续贫穷......
正文翻译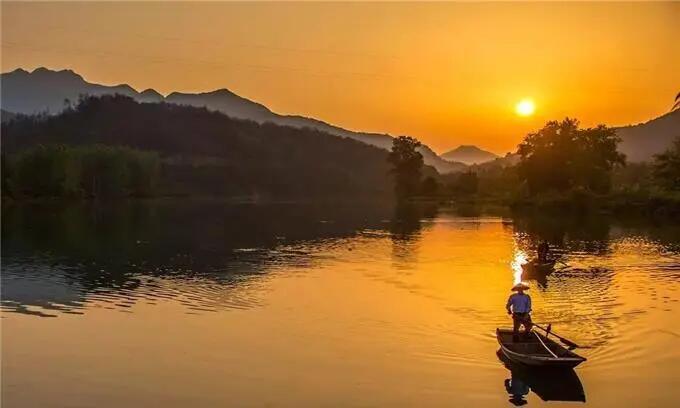 What truths have you realized about people?
你发现了关于人的哪些真理?
评论翻译
Jess (Burde) Mahler
What's the saddest truth about poor people?
Edit: Your advice, criticism, or other comments on my families financial situation are not wanted and not relevant to this answer. If that's all you have to offer, keep it to yourself.
That the habits we develop to survive poverty also keep us poor.
Real life example happening right now:
I have debts that I really should be paying off.
I usually don't. Not because I can't afford to, but because until recently, paying off a debt would actually have been poor money management for me.

关于穷人最可悲的事实是什么?
编辑:我不需要你对我家庭经济状况的建议、批评或其他评论,它们也与这个答案无关。如果这就是你所能提供的一切,那就留给自己吧。
我们为在贫困中生存而养成的习惯也让我们继续贫穷。
现在正在发生的真实例子:
我欠了一屁股债,真该还清了。
我通常还不清。不是因为我负担不起,而是因为直到最近,偿还债务对我来说实际上是一种糟糕的资金管理。
How does this work?
Let's say you have a couple thousand dollars worth of debt, and $10 left at the end of the month.
At $10 per month, even with no interest, I'll have those debts paid off in, oh, around 20 years.
Now, tell me, does it make more sense to put those $10 into paying off a debt that is going to take me 20+ years to pay off — or may never pay off because thanks to interest the debt may keep going up even as I pay it?
Or does it make more sense to put that money into getting some bandaids for the endless boo-boos around here, or getting my kids a treat so they can have one nice thing this month, or getting MYSELF a treat because destressing for a couple hours at the movie theater may be the difference between staying functional and having a mental breakdown this month?
Out of those options, where do you think that money is going?

这是如何呢?
假设你有几千美元的债务,月底口袋还剩10美元。
每月还10美元,即使没有利息,我也会在20年左右还清这些债务。
现在,告诉我,把这10美元用于偿还一笔需要我20多年才能还清,或者可能永远不会还清的债务,因为由于利息,即使我还了债务,债务也可能会继续上升,这更有意义吗?
还是说把钱花在买创可贴上来解决这里没完没了的抱怨,给我的孩子们买礼物,这样他们这个月就能有一件好东西了,或者犒劳自己,因为在电影院休息几个小时可能是保持机能和本月精神崩溃之间的区别,这更有意义吗?
在这些选择之外,你认为这些钱会被怎么用?
I tell you one thing flat out — it isn't going toward that debt!
Okay, fast forward a few years.
Things have improved a bit. I'm in public housing, I have an old junker of a car that's paid off so I don't need to worry about car payments. I actually have a decent amount of money left at the end of the month — let's call it $50.
$50 a month towards those debts will pay them off in under 5 years. Probably even with interest. 5 years of regular payments is going to do good things for my credit, I may be able to get a car loan to get a car that isn't a junker, or get an apartment that I would have been turned down for before because of shit credit.
But all my instincts and habits from years of being poor are telling me that putting that money towards those debts is a waste, that there are much better things to put that money towards, that why the hell would I just throw money away like that?
Using a short-term strategy for money management is a survival strategy when you are poor enough. But if you can't re-learn money management practically from scratch to develop middle-term and long-term strategies when you start pulling yourself out of poverty, you will find your short term strategies send you right back INTO poverty pretty damn quick.

我直截了当地告诉你一件事——它不是用来偿还债务的!
好吧,快进几年。
情况有所改善。我住在公共住房,我有一辆旧车,已经付清了,所以我不需要担心汽车付款问题。这个月底我实际上还有一笔可观的钱——我们称之为50美元吧。
每月50美元,债务将在5年内还清。甚至连利息都有可能还掉。5年的定期付款对我的信用会有好处,我可能会得到汽车贷款,买一辆不算垃圾车的车,或者买一套公寓,以前我会因为糟糕的信用而被拒绝。
但我的直觉和多年贫穷的习惯告诉我,把钱花在这些债务上是一种浪费,把钱花在更好的事情上,我为什么要把钱就这样"扔掉"?
当你足够穷时,使用短期理财策略是一种生存策略。但如果当你开始摆脱贫困时,你不能从零开始重新学习资金管理,以制定中期和长期战略,你会发现你的短期战略会很快让你重新陷入贫困。
The same catch-22 applies to a lot of poverty survival strategies from health care to education.
upxe: our car died a few months ago. I was wrong. I shouldn't have been putting that $50 towards debt. I should have put it into savings. Then I wouldn't be about to walk a 3 mile round trip for groceries.
Edit: I've gotten so many comments talking about how I shouldn't have taken on credit card debt if I couldn't pay it. If you are thinking of making such a comment you have no idea what it is like to be poor.
I have not one cent of credit card debt. I haven't even had a credit card since before my family became homeless, over 10 years ago.

同样的第22条军规适用于从医疗保健到教育的许多贫困生存策略
更新:我们的车几个月前坏了。我错了。我不应该把那50美元用作债务。我应该存起来的。这样我就不用来回走3英里去买杂货了。
编辑:我收到了很多评论,说如果我无法偿还,我当初就不应该背负信用卡债务。如果你想发表这样的评论,你根本不知道贫穷是什么感觉。
我没有一分钱的信用卡债务。十多年前,在我家无家可归之前,我甚至没有过信用卡。
My debt is utilities (because they won't shut off your heat in the winter when you can't pay, but you still owe the money), student loans, and medical. Some 'cancellation fee' debts from phone and cable services that I had to cancel because I couldn't afford to pay for them anymore and they decided the way to 'reward' me for doing the right thing was to charge me a couple hundred dollars.
And no those cable contracts weren't luxuries. I was working from home as a freelance writer. The internet was a bloody business expense.
I (thank god) never fell prey to loan sharks. I don't have any past landlords coming after me for rent owed because I was usually lucky enough to have a friend's couch to crash on when we lost the ability to pay for a place.
If you think credit card debt is the main issue for poor folks you have no fucking clue.

我的债务是水电费(因为他们不会在你付不起钱的冬天关闭你的暖气,但你仍然欠着钱)、学生贷款和医疗费。一些电话和有线电视服务的"销号费"债务,我不得不销号,因为我再也付不起了。他们决定"奖励"我做正确的事情的方式是收我几百美元。
而且那些有线电视合同也不是奢侈品。我是一名在家工作的自由撰稿人。上网是一笔该死的商业开支。
我(感谢上帝)从未沦为高利贷的猎物。我过去没有任何房东追着我要房租,因为当我们没有能力支付房租时,我通常足够幸运,可以睡在朋友的沙发上。
如果你认为信用卡债务是穷人的主要问题,那么你根本就不知道什么是穷。
原创翻译:龙腾网 http://www.ltaaa.cn 转载请注明出处


Steven Duru
How did you break out of the role of being a scapegoat?
I left. That's it. The scapegoat is the punching bag/toilet of the whole family. When you try to get out of that role by standing up for yourself, they only increase the abuse to force you back in that role. Families that have a scapegoat are not well. They do not deal with their shit like normal people. They dump it on you. That's often why when the scapegoat leaves, the family implodes from within and they all turn on each other. There is no way you can stick around them and not be the scapegoat.

你是如何摆脱充当替罪羊的角色的?
替罪羊是整个家庭的出气筒/厕所。当你试图通过为自己挺身而出来摆脱那个角色时,他们只会增加对你的虐待,迫使你回到那个角色。有替罪羊的家庭情况是不好的。他们不像正常人那样处理自己的事情。他们把它扔给你。这就是为什么当替罪羊离开时,家庭内部就会发生内讧,他们都互相攻击。你不可能一直待在他们身边而不成为替罪羊。
Richard Muller
What are some bitter truths about human nature?
We are doomed to unhappiness because no matter how wonderful life becomes, we will be unsatisfied.
The irony is that such dissatisfaction is the very part of our nature that drives humanity to continue to improve the world.
My trick to overcome this: follow my uncontrolled instinct to struggle to make things better, but simultaneously recognize the beauty of the life I have. Don't give up striving, but recognize how blessed I am already.

人性中有哪些残酷的真理?
我们注定会不快乐,因为无论生活变得多么美好,我们都会不满足。
具有讽刺意味的是,这种不满正是我们天性中驱使人类继续改善世界的一部分。
我克服这一点的诀窍是:跟随我不受控制的本能,努力让事情变得更好,但同时也能感受到我所拥有的生活之美。不要放弃努力,但要认识到我已经是多么幸福。
原创翻译:龙腾网 http://www.ltaaa.cn 转载请注明出处


Rain Martin
Have you ever tried to explain narcissistic abuse to your golden child sibling and explain to them what's going on within your family and that you have a narcissistic parent(s)?
I love this question.
My golden child sister actually explained that she was being used as a weapon to hurt the rest of us.She pointed out that another sister was narcissistic. And that malignant narcissist mom has been lying on the entire family all the time.
I didn't realize any of this at this time and eventually researched and found out so much that I'm NC with my family of origin. Can't unsee it once I realized what was going on and how deep it is. It was very traumatic.

你有没有试过向你很受欢迎的兄弟姐妹解释自恋虐待,向他们解释你家里发生了什么,以及你有一个自恋的父母?
我喜欢这个问题。
我的很受欢迎的妹妹实际上解释说,她被用作伤害我们其他人的武器。她指出另一个妹妹很自恋。那个有害的自恋的妈妈一直在欺骗整个家庭。
我当时并没有意识到这一点,最终研究发现,我和我的家人都自恋。自从我意识到发生了什么,程度有多深,我就不能视而不见。这是非常痛苦的。
Seema Bhatt
What is something people need to understand?
Someone asked the richest man in the world, Bill Gates, "Is there anyone richer than you in the world ?"
Bill Gates replied, "Yes, there is a person who is richer than me."
He then narrated a story.
"It was during the time when I wasn't rich or famous.
"I was at the New York Airport when I saw a newspaper vendor.
"I wanted to buy one newspaper but found that I didn't have enough change. So I left the idea of buying and returned it to the vendor.
"I told him of not having the change. The vendor said, 'I am giving you this for free.' On his insistence I took the newspaper.

人们需要了解什么?
有人问世界上最富有的人比尔·盖茨:"世界上有比你更富有的人吗?"
比尔·盖茨回答说:"是的,有一个人比我更富有。"
然后他讲述了一个故事。
"那是在我不富有或不出名的时候。
"我在纽约机场看到一个卖报纸的小贩。
"我想买一份报纸,但发现我没有足够的零钱。所以我放弃了购买的想法,并将其退还给了摊贩。
"我告诉他没有零钱。小贩说,'我免费给你这个。'在他的坚持下,我拿走了报纸。
"Coincidentally, after two to three months, I landed at the same airport and again I was short of change for a newspaper. The vendor offered me the newspaper again. I refused and said that I can't take it for I don't have change today too. He said, 'You can take it, I am sharing this from my profit, I won't be at loss.' I took the newspaper.
"After 19 years I became famous and known by people. Suddenly I remembered that vendor. I began searching for him and after about 1? months of searching, I found him.
"I asked him, 'Do you know me?' He said, 'Yes, you are Bill Gates.'
"I asked him again, 'Do you remember once you gave me a newspaper for free?'
"The vendor said, 'Yes, I remember. I gave you twice.'
"I said, 'I want to repay the help you had offered me that time. Whatever you want in your life, tell me, I shall fulfill it.'

"巧合的是,两到三个月后,我在同一个机场降落,又一次找不到买报纸的零钱。小贩再次向我提供了报纸。我拒绝了,并说我不能拿,因为我今天也没有零钱。他说,'你可以拿,我从利润中分享它,总体我不会亏本的,'我拿了报纸。"。
"19年后,我名声大噪,为人们所熟知。突然我想起了那个小贩。我开始寻找他,经过大约1个月的寻找,我找到了他。
"我问他,'你认识我吗?'他说,'是的,你是比尔·盖茨。'
"我又问他,'你还记得有一次你免费给我一份报纸吗?'
"小贩说,'是的,我记得。我给了你两次。'
"我说,'我想报答你那次给我的帮助。无论你生活中想要什么,告诉我,我都会给你去实现。'
"The vendor said, 'Sir, don't you think that by doing so you won't be able to match my help?'
"I asked, 'Why?'
"He said, 'I had helped you when I was a poor newspaper vendor and you are trying to help me now, when you have become the richest man in the world. How can your help match mine ?'
"That day I realized that the newspaper vendor is richer than I am, because he didn't wait to become rich to help someone."
People need to understand that the truly rich are those who possess a rich heart rather than lots of money.
It's really very important to have a rich heart to help others.
P.S. : No, I am not sure if the story is real. the moral of the story is not fake, is it ?

"摊贩说,'先生,难道你认为这样做后,你就没得到过我的帮助吗?'
"我问,'为什么?'
"他说,'当我还是一个可怜的报贩时,我曾帮助过你,而你现在正试图帮助我,当你成为世界上最富有的人时。你的帮助怎么能与我提供的帮助相匹配?'
"那一天,我意识到报纸小贩比我更富有,他没有等到变得富有后才去帮助别人。"
人们需要明白,真正的富人是那些拥有一颗富有的心而不是拥有很多钱的人。
拥有一颗帮助他人的心真的很重要。
P.S.:不,我不确定这个故事是否真实。故事的寓意不是假的,是吗?
Charles Ainsworth
What are some harsh truths about college that people need to realize?
1. STEM field degrees and a few others like business accounting, instead of studying in a humanities or social sciences field, generally really do help you to get a good job right after graduation and get started on a money-making career.
2. Going to an expensive private school will not necessarily be worth the 4-5 times more in tuition that you'll have to pay.
3. Doing two years of community college then transferring to a university will save you or your parents about $10,000 at a minimum in college costs.
4. It's easier to get into the school of your choice as a transfer student rather than playing the Freshman admissions competition game. The exception to this are Ivy League, Stanford, MIT, Caltech and similar schools which have a very low attrition rate. For competitive public schools (like University of Virginia), however, being a transfer student will greatly increase your chances at admission.

关于大学,人们需要了解哪些残酷的事实?
1.在理工科领域和其他一些像商业会计方面获得学位,而不是在人文或社会科学领域学习,通常确实能帮助你在毕业后找到一份好工作,开始赚钱的职业生涯。
2.去一所昂贵的私立学校并不一定值得你支付4-5倍的学费。
3.读两年社区大学,然后转到大学,至少可以为你或你的父母节省1万美元的大学费用。
4.作为一名转学生进入你所选择的学校要比参加新生入学竞赛更容易。例外的是常春藤盟校,斯坦福大学,麻省理工学院,加州理工学院和类似的学校,他们的流失率非常低。 然而,对于竞争激烈的公立学校(如弗吉尼亚大学),作为一名转学生将大大增加你的录取机会。
5. Many highly ranked or rated schools really do discriminate against Asian-American and white student Freshman applicants. The University of Virginia and College of William & Mary were recently outed for doing this, for example (https://ceousa.org/attachments/article/1329/Preferences%20in%20Virginia%20Higher%20Education%20-%20September%202019.pdf ).
6. You'll find that your post-graduation student loan debt is an onerous burden that will affect your quality of life and life-savings. Whatever you can do to avoid taking much debt, such as going to a lower-priced school (like a public school with in-state tuition), community college, working part time, getting a scholarship, etc will save you a lot of grief. I had $25k in loan debt when I graduated and it took me 10 years to pay it off.
7. Expensive private schools will sometimes offer you a great sounding deal that isn't really that great. For example, there is a private university in my area that costs $56,000 a year in full tuition. However, that school will often tell applicants who say that they can't afford it that they'll waive 25-50% of the tuition costs. That may sound like a great deal, but they'll still be paying over $25,000 in tuition which is double most public universities and will still, therefore, end up with a $100,000 student loan debt.

5.许多排名很高或评级很高的学校确实歧视亚裔和白人新生申请者。例如,弗吉尼亚大学和威廉玛丽学院最近因这样做而被曝光(https://ceousa.org/attachments/article/1329/Preferences%20in%20Virginia%20Higher%20Education%20-%202019.9月20日)。
6.你会发现你的毕业后学生贷款债务是一个沉重的负担,会影响你的生活质量和生活储蓄。无论你能做什么来避免负债,比如去一所学费较低的学校(比如州内学费的公立学校)、社区大学、兼职工作、获得奖学金等,都会让你省去很多痛苦。我毕业时欠了25000美元的贷款,花了10年才还清。
7.昂贵的私立学校有时会给你提供听起来很棒的交易,但实际上并不是那么好。例如,我所在的地区有一所私立大学,每年全额学费为56000美元。然而,该学校通常会告诉那些表示自己负担不起学费的申请人,他们将免除25-50%的学费。这听起来可能是一笔很大的交易,但他们仍将支付超过25000美元的学费,这是大多数公立大学的两倍,因此最终仍将背负10万美元的学生贷款债务。
8. Universities will hold internship and job fairs and then hardly any students will show up. Always attend these fairs that your college puts on. They are invaluable. The companies and organizations who have booths will be very interested in getting you into a valuable internship or a post-graduation job. Don't waste the opportunity.
9. Professors will give you better grades based on your attendance. You'll notice that many of your classmates will often skip class. Don't do it. The instructors do take notice on who attends and who skips and will give you as much as one grade higher just based on that, or will try to cut you a break if you don't do well on an exam. Even if you pull an all-nighter on a paper, still get up and get to class and stay awake. If you can't avoid missing a class, email or visit the professor afterwards and explain your absence and ask what you missed. This shows you care and the professor will notice. Also, try to not to dress too sloppily.
10. The friendships that you make in college may pay big networking dividends later in your career. You should participate in student activities and consider joining a fraternity or sorority.

8.大学会举办实习和招聘会,但几乎没有学生来参加。经常参加学校举办的实习和招聘会,它们是无价的。有展位的公司和组织将非常有兴趣让你获得一份有价值的实习或毕业后的工作,不要浪费机会。
9.教授会根据你的出勤情况给你更好的分数。你会注意到你的许多同学经常逃课。不要这样做,老师们会注意到哪些人参加考试,哪些人逃课,并会据此给你高一个级别的分数,或者如果你考试不好,他们会试图让你休息。即使你通宵写试卷,也要起床上课,保持清醒。如果你不能避免错过一节课,那就发邮件或事后拜访教授,解释你的缺席原因,并问你错过了什么学习内容。这表明你很关心,教授会注意到的。此外,尽量不要穿得太邋遢。
10.你在大学里建立的友谊可能会在你的职业生涯后期带来巨大的人脉红利。你应该参加学生活动,并考虑加入大学生联谊会。
Anubhav Singh
Warning — Story contains sexual abuse and harrasment
A new boy joined my coaching; he was tall, dusky, had spectacles, and more notably a ingenious.
As soon as he joined, he was friends with almost everyone despite being the only guy from a different school, on the contrary i was still struggling to get along with my batchmates who were my classmates too.
You know what made him the Apple eye of those arrogant kids — DSLR.
I used to go to coaching, bear that maths teacher for 1 hour and come back to my place all alone while they went for partying and photoshoot.
It was a fair deal, he wasn't sidelined by 'ruling kids'
One day after class, he was throwing party; I don't remember why, maybe because he topped class test and he insisted me to come along with others and there we exchanged few words, moreover he appreciated my 'unconventional behaviour'.

警告-故事包含性虐待和骚扰
一个新男孩加入了我的教练队伍;他身材高大,皮肤黝黑,戴着眼镜,更值得注意的是,他是一位天才。
他一加入,就几乎和所有人都成为朋友,尽管他是唯一一个来自不同学校的人,相反,我仍然很难与我的同班同学相处。
你知道是什么让他成为那些傲慢的孩子们的香饽饽的吗——单反。
我过去常常去辅导,忍受那个数学老师一个小时,然后在他们去聚会和拍照的时候独自一人回到我家。
这是一个公平的交易,他没有被"孩子王"排挤
一天下课后,他在开派对;我不记得为什么了,可能是因为他在课堂考试中名列前茅,他坚持让我和其他人一起去,在那里我们交流了几句话,而且他很欣赏我的"非常规行为"。
原创翻译:龙腾网 http://www.ltaaa.cn 转载请注明出处


He was doing well than others and that's where the problem began, by now people had no interest in his 'camera' or 'hookah'. He had a flavoured hookah too
Poor guy started having differences with his selfish friends and we kind of bonded well, he knew they used him. During that time, someone broke the big-breaking news that i fucked this guy in chidhood.
Some guys spread this like fire in coaching and then in school, without giving the second thought that he was sexually molested, he was the victim, it wasn't his fault.
It was over for him, he stopped coming to coaching and i still heard giggles over this. He was friends with me so people in school came to me asking if that was true and i did my best to cover up.
I met him shortly after all this happened and made him understand that it's just nothing, keep your head high and face these bastards, I'm with you.
And that's how we become brothers from friends. I would go to his place for lunches, he would bunk his school and spent all day at my place.

他比其他人做得好,这就是问题的根源,现在人们对他的"相机"或"水烟"都不感兴趣。他还有一个调味水烟
可怜的家伙开始和他自私的朋友产生分歧,我们关系很好,他知道他们利用了他。在那段时间里,有人爆出了一个重大新闻,说我在孩提时代就和这家伙上床了。
有些人在教练和学校里把这件事传得沸沸扬扬,丝毫没有想到他遭到了性骚扰,他是受害者,这不是他的错。
对他来说,一切都结束了,他不再来执教了,我仍然听到了笑声。他是我的朋友,所以学校里的人都来问我这是不是真的,我尽力掩饰。
这一切发生后不久,我见到了他,让他明白这没什么,保持高昂的头,面对这些混蛋,我支持你。
We did all kind of shits together which highschool kids do, our outing spot was a old , almost damaged water tank beside my building.
We always climbed up steadily after getting dark to avoid getting noticed by others, and the town looked like a heaven from the top of the tank, feeling of life and death — one wrong step and you're dead, soothing feeling of breezy wind, talking about life and friends.
One day after stepping down from our 'secret place to hangout' , we were on his way back home in a narrow silent alley and he stopped and said…
Promise me — no matter how far we go in life, this bond will stay the same, let distant not end our friendship.
And after high school we parted ways, i shifted to another place and he called me every Sunday from his hostel, moreover i was the only friend he called.
We met a couple of times and as time passed away we lost contact, today we don't know about each other's whereabouts.
What i learned from our friendship is that every relationship starts with an expiry date, when the time completes, we don't even realise and the person we ever loved the most is gone long ago.

我们就是这样从朋友变成兄弟的。我会去他家吃午饭,他会离开学校,整天待在我家。
我们一起做了所有高中生会做的事,我们的郊游地点是我家旁边一个旧的,几乎坏了的水箱。
天黑后,我们总是稳稳地爬上去,以免被其他人注意到。从水箱的顶部看,小镇就像天堂一样,有一种生与死的感觉——走错一步,你就死了,微风吹来的舒缓感觉,谈论生活和朋友。
一天,从我们的"秘密去处"走下来后,我们在他回家的路上,在一条寂静的小巷里,他停下来说…
答应我——无论我们在生活中走多远,这份纽带都会保持不变,让远方不结束我们的友谊。
高中毕业后,我们分道扬镳,我搬到了另一个地方,他每个星期天都会从他的宿舍给我打电话,而且我是他唯一打电话的朋友。
我们见过几次面,随着时间的流逝,我们失去了联系,今天我们不知道彼此的下落。
我从我们的友谊中学到的是,每一段感情都有一个结束的日期,当时间结束时,我们甚至没有意识到,我们曾经最爱的人早已离开。

原创翻译:龙腾网 http://www.ltaaa.cn 转载请注明出处