曾经有人毁了你的生活吗?
Have someone ever destroyed your life?
2023-01-06
龟兔赛跑
4915
0
0
收藏
纠错&举报
译文简介
网友:你见过有人的生活被有组织地摧毁吗? 是的,我有过,很伤心。我在一家乐器店工作了15年,刚开始的时候,一个15岁的小女孩和她妈妈一起进来,她会吹长笛,非常漂亮,牙齿完美,皮肤非常白。她走路很优雅,笑容和脸都很可爱。
正文翻译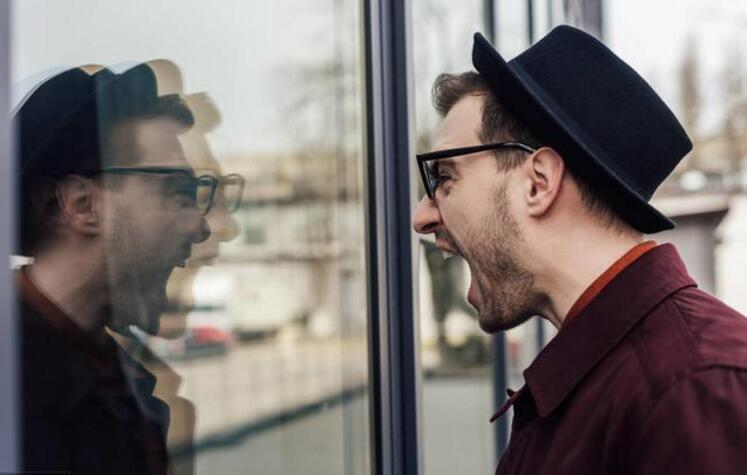 图
评论翻译
Brian David Parry
Have you ever seen someone's life systematically destroyed?
Yes I have and it was so sad. I worked at a music store for 15 years and when i first started a young 15 year old girl came in with her Mom and she played flute and was very pretty and perfect teeth and super pale white skin. She walked gracefully and had the cutest smile and face.
She came in a few times a year and the next year she had some dark and eerie tattoos on her once untouched skin and her behavior was animated and nervous and she was with two druggie guys that were trash.
The next time i saw her she had sold her flute and was selling her body to keep all the needle marks on her legs and arms going and her face was haggard and her once beautiful teeth were recessed and gnarly and her beautiful hair was stiff and brittle and her skeleton was showing and her walk was a robotic prance and I could not stand to see her being a dead living person.
I begged her to get help and go to rehab and she said the court will do that at her trial for soliciting herself. I never saw her after that but i was told by one of her girlfriends that she died from an overdose of the new drug Fentanyl!
I hate drugs and drug dealers and the gangs and officials that get rich and powerful making and distributing them.

你见过有人的生活被有组织地摧毁吗?
是的,我有过,很伤心。我在一家乐器店工作了15年,刚开始的时候,一个15岁的小女孩和她妈妈一起进来,她会吹长笛,非常漂亮,牙齿完美,皮肤非常白。她走路很优雅,笑容和脸都很可爱。
她每年都会来几次,第二年,在她原本未被触及的皮肤上,弄上一些黑色诡异的纹身,她的行为活跃而紧张,她和两个吸毒的家伙在一起,他们都是垃圾。
我再次见到她时,她卖掉了她的长笛,出卖了她的身体,腿和手臂上留有针痕,面容憔悴,曾经美丽的牙齿凹陷粗糙,美丽的头发僵硬而脆弱,她的骨架显露出来,走路像机器人般跳跃,我无法忍受她是一个活生生的死人。
我恳求她去寻求帮助,并去康复中心,她说法庭会因她拉客而受审。之后我再也没见过她,但她的一个女性朋友告诉我,她死于服用过量的新药—芬太尼!
我讨厌毒品和毒贩,以及讨厌那些制造和分销毒品的权贵团伙和官员。
Anushka Bhide
Do you know anyone whose life is destroyed by success?
The story I've heard of a professor's life being destroyed by success was a guy who won grants totaling $50 million one year in the biological sciences, however in his state of ego, he fired PhD students and post doctoral candidates left and right for reasons like not replying to a email sent on Christmas Day or because they went camping with their friends on a Sunday. At this point, he's got a lot of money but nobody wants to work with him. He gets emails from naive students abroad and undergraduate students but they just aren't good enough for his lab. The ones who were- got fired and are thriving in their careers now.
Every single day I hear stories about professors raking in millions of dollars in grants for their research.
It is not easy to conjure up a research idea for some esoteric physics topic and then write a convincing proposal to get funding.
But I also hear tales of the wrath they unravel on their graduate students. A PhD advisor pays the student's tuition and salary in exchange for productive research output.
But the scales have begun to tip a little too heavily.

你知道有谁的生活被成功毁掉了吗?
我听说过一个教授的生活被成功毁掉的故事,他在生物科学领域获得了一年总计5000万美元的资助,但在他的自负状态下,他解雇了博士生和博士后候选人,理由是没有回复圣诞节发出的电子邮件,或者因为他们在周日和朋友一起露营。目前,他有很多钱,但没人愿意和他一起工作。他收到了来自国外天真的学生和本科生的电子邮件,但这些发邮件的人对他的实验室来说不够好。那些曾经被解雇的人现在的事业却蒸蒸日上。
每天我都会听到教授们为他们的研究获得数百万美元资助的故事。
为一些深奥的物理主题想出一个研究思路,然后写出一个令人信服的提案来获得资金,这并不容易。
但我也听到了他们对研究生发泄愤怒的故事。博士生导师支付学生的学费和工资,以换取富有成效的研究成果。
但天平开始倾斜得有点过于严重了。
Some graduate students are now slaves to the wishes of their advisor. They are obliged to reply to emails in the middle of the night and come in to the lab on Sundays. A lot of these cases have resulted in the student being fired in the middle of their PhD with nowhere to go.
There was even the case of an advisor proactively calling up companies and other professors to tell them NOT to hire this kid.
The scary part is: most of these students are international students from China and India.
They're usually very afraid and will do anything to complete their PhD, even if it means dealing with anxiety and depression for 5 years without validation.
I've been fortunate to meet the sweetest people at the University of Minnesota. But this is alarmingly common in many U.S universities.
I guess the one thing I'd like to say to these 50–60 year old (usually men) professors is: "You're done with your PhD. You're done with your post doctoral phase. You have a family, a home, and you've chosen to become an academic. Pretty soon, you'll retire. And then you'll die. What do you get out of scaring 22 year olds? Seriously, what pleasure does it give you?"
And I'm not villianizing just the advisors in this case: I've also met grad students who are lazy and take advantage of their advisors' kindness. But those cases are bleak, especially in the populations of international students who come here with a goal.

一些研究生现在成了导师愿望的奴隶。他们必须在深夜回复电子邮件,并在星期天进入实验室。很多此类案件都导致该学生在博士期间被解雇,无处可去。
甚至有一位导师主动打电话给公司和其他教授,告诉他们不要雇佣这个孩子。
可怕的是:这些学生大多是来自中国和印度的国际学生。
他们通常非常害怕,为了完成博士学位不惜一切代价,即使这意味着要在没有确认的情况下处理5年的焦虑和抑郁。
我很幸运在明尼苏达大学遇到了最可爱的人。但上面这些情况在许多美国大学中却非常普遍。
我想对这些50-60岁(通常是男性)的教授说的一件事是:"你完成了博士学位。你完成了博士后阶段。你有一个家庭,一个家,你选择了成为一名学者。很快,你就会退休,然后你会死。你从吓唬22岁的孩子中得到了什么?说真的,这给你带来了什么快乐?"
在这种情况下,我不只是诋毁导师:我也遇到过懒惰的研究生,他们利用导师的善意。但这些情况令人沮丧,特尤其是那些有目标来美国的国际学生。
Anonymous
When I was 29, I met this beautiful and intelligent girl who unfortunately had a background of a bad marriage ending in divorce. I was single, never married and was ambitious. I fell for the girl and we were an item for a while. I got serious about her and we started discussing our future together. However, being an Indian brahmin (an upper caste in the Indian caste system), there were bound to be issues marrying someone from another caste and her status. It didn't bother me but it mattered a lot to my parents.
When I brought up the news to my parents they resisted hard, including my own brother. I fought back harder and against everyone's wishes I married this girl and was happy as one could be. Life couldn't be better. She was a lovely human being and loved to take care of me. I reciprocated and helped her, it was a wonderful marriage. Both of us loved children and wanted to raise a family.
After a couple of years of our marriage our parents accepted her and we moved close to them and life was wonderful. Great family, nicest neighbors and a good job.
In the following years we had issues with having kids and she underwent severe mental trauma due this, not to mention a lot of treatments to assist with fertility. Some treatments are cruel, in my view, but essential for the purpose. I stood by her, supported her, went with her to all doctor's appointments, traveled to temples & hospitals and provided a lot of moral comfort all along. Finally, all our efforts bore fruit when we had our first child, a beautiful girl which I had dreamed of.

当我29岁的时候,我遇到了一个美丽而聪明的女孩,不幸的是,她有一段糟糕的婚姻,最终以离婚告终。我是单身,从未结婚,满腔抱负。我爱上了那个女孩,我们一度成为了一对。我对她很认真,我们开始一起讨论我们的未来。然而,作为一名印度婆罗门(印度种姓制度中的上层种姓),娶另一个种姓和另一种地位的人肯定会有问题。这并不困扰我,但对我父母来说很重要。
当我向父母提起这一消息时,他们极力抵制,包括我自己的弟弟。我更努力地反击,违背了所有人的愿望,我娶了这个女孩,并尽可能地幸福。生活再美好不过了。她是一个可爱的人,喜欢照顾我。我报答她,帮助她,这是一段美好的婚姻。我们俩都爱孩子,都想组建一个家庭。
结婚几年后,我们的父母接受了她,我们搬到了他们身边,生活很美好。伟大的家庭,有最好的邻居和一份好工作。
在接下来的几年里,我们在生孩子方面遇到了问题,她因此遭受了严重的精神创伤,更不用说许多有助于生育的治疗了。在我看来,有些治疗是残忍的,但对目的来说却是必不可少的。我站在她身边,支持她,和她一起去看医生,去寺庙和医院,并一直提供很多精神安慰。最后,当我们有了第一个孩子,一个我梦寐以求的漂亮女孩时,我们所有的努力都取得了成果。
Two years later we had another girl, without any challenges and it looked like a real gift from God. We couldn't have asked for more. I had promotion in my job and we were financially well off too.
Fast forward another 6 years, we were in a foreign land now with an additional responsibility. My wife gave up her job to follow me to the new land. She fought her depression of being away from her family and having to manage two small children. But she stood by me to take on the new responsibility.
Then, I got friendly with the wrong people and they introduced me to this sly world of meeting girls online to have side affairs. Immediately it looked wrong so I ignored; however the issue was I still met with these friends who were to be avoided. Over time when I kept hearing stories of their exploits I fell for the temptation and started dating women outside of my marriage. I was having an affair. I got a bit too deep in to a relationship with a woman and had a 2-year long affair before she went out of the country.
My wife accidentally discovered this and her world came crashing down. She broke down, cursed and yelled and told me that I had ruined her life for good. What would happen to the children? What is our future? What was my plan?

两年后,我们又有了一个女孩,没有任何挑战,这看起来像是上帝给我们的真正礼物。我们不能要求更多了。我的工作升职了,我们的经济也很好。
又过了6年,我们身处异国他乡,肩负着额外的责任。我妻子放弃了她的工作,跟随我来到新的土地。她克服了远离家人和不得不抚养两个小孩的沮丧情绪。但她支持我承担新的责任。
然后,我交了错误的朋友,他们把我引入了这个偷偷摸摸的世界,在网上认识女孩,有外遇。马上看起来就不对了,所以我忽略了;然而,问题是我仍然会去见这些需要避免的朋友。随着时间的推移,当我不断听到他们的事迹时,我被诱惑了,开始和婚外的女人约会。我有外遇。我和一个女人的关系陷得很深了,在她出国之前,我和她有了两年的婚外恋。
我妻子无意中发现了这一点,她的世界崩溃了。她崩溃了,诅咒我,大喊大叫,告诉我我永远毁了她的生活。孩子们会怎么样?我们的未来是什么?我的计划是什么?
Honestly I hadn't thought about anything. I still wanted my family, my children and my wife. I hadn't fallen out of love but I thought I was having an adventure and it gave me kicks. Needless to say, the forbidden fruit tastes better but the after taste, is always bitter.
She had looked up to me all these years as I was her friend, counsel, father of her children and a provider. Now, I fell totally in her sight and was a disgusting philanderer My family was pulled in to this issue and they broke their ties with us. They totally cut us off except for my father who gradually forgave me; however I lost the rest of them forever.
My wife has since patched up with me and has graciously given me a second chance on the promise that I will clean up my act, all the while keeping this away from the children. She doesn't want the children to hate me and also wants a normal family life for us.
All said, I broke the faith of a genuinely wonderful human being who is my wife and shattered her life. She thought she had the perfect life - good life, beautiful & intelligent children, decent financial status and a great husband….but the last one was not to be and I was responsible for wreaking her beautiful life. Knowing that I can't ever mend it and the damage is done forever, it kills me everyday.

说实话,我什么都没想过。我仍然想要我的家庭,我的孩子和我的妻子。我本没有失去爱,但我觉得自己正在经历一场冒险,这让我很兴奋。不用说,禁果的味道更好,但之后的味道总是苦的。
这些年来,她一直尊敬我,视我为她的朋友、顾问、孩子的父亲和经济来源。现在,我在她眼里,是一个令人厌恶的花心鬼。我的家人被卷入了这件事,他们断绝了与我们的关系。他们完全断绝了我们的联系,只有父亲慢慢地原谅了我;然而,我与其余人永远失去了关系。
从那以后,我的妻子和我和好了,并慷慨地给了我第二次机会,我承诺会洗心革面,同时不让孩子们知道这件事。她不想让孩子们恨我,也想让我们过正常的家庭生活。
总之,我辜负了我妻子的信任,毁了她的生活。她认为自己拥有完美的生活——美好的生活,美丽而聪明的孩子,体面的经济地位和一个伟大的丈夫,但最后一个不可能了,我要为毁掉她美丽的一生负责。我知道我再也无法修补它,而且这种伤害是永远的,它每天都在折磨着我。
Ross
Have you ever unintentionally ruined someone's life?
Yeah.
I had to fire two employees of my team awhile back when I was working for a US bank in London.
The redundancy round was months away, but I was told by my manager ahead of time as this guy was doing a lot of work on a daily basis. Senior management expected him to go bonkers when we would tell him, so I as his boss had to make a plan that his work could be taken over the moment he left.
I asked him to train me and a few others on what he was doing based on some bullshit excuse given by my boss. Audit as excuse always works.
He found it odd, but went along.
He was a good bloke, even owned a house in the UK. Pride meant everything to him.

你有没有无意中毁了别人的生活?
有啊
不久前,我在伦敦一家美国银行工作时,不得不解雇了我团队的两名员工。
裁员还有几个月的时间,但我的经理提前告诉了我,因为这个人每天都要做很多工作。高级管理人员预计,当我们告诉他时,他会发疯,所以作为他的老板,我必须制定一个计划,让他的工作可以在他离开的时候被接管。
我要求他根据我老板给出的一些狗屁借口,对我和其他几个人进行培训,让他们了解他在做什么。审计作为借口总是有效的。
他觉得很奇怪,但还是同意了。
他是个好人,甚至在英国有房子。对他来说,骄傲就是一切。
He has been in the UK for 3 years on a VISA.
1 month before his redundancy date, he went to India and got married (forced marriage). We didn't know.
He came back, full of hopes, dreams, bringing his wife to London. A family.
It was cringe-worthy, as all of us seniors knew he was going to get hacked. He was on a visa, this job meant pride back home. I already felt the pain but had to remain quiet.
When the day came, I had to tell him.
His world came crushing down.
He never talked to me again. I don't blame him.
This was years ago. I've learned from lessons like these. It was my dickweed of a line manager who put this burden on my shoulder.
Never again.

他凭签证在英国呆了3年。
在他被解雇的前一个月,他去印度结婚了(逼婚)。我们不知道。
他满怀希望和梦想带着妻子来到伦敦,一个家庭回来了。
这是令人感到尷尬的,因为我们所有的高层都知道他就要被解雇了。他有签证,这份工作意味着回家的骄傲。我已经感觉到疼痛,但不得不保持沉默。
当这一天到来时,我不得不告诉他。
他的世界崩溃了。
他再也不和我说话了,我不怪他。
这是几年前的事了。我从这些教训中吸取了教训,是我那个混蛋部门经理把这个负担加到我肩上的。
再也不会让这种事发生了。
Braedyn Cox
Have you ever unintentionally saved someone's life?
Kind of.
A year or two ago, I had a friend who, for the sake of this post, we'll call Emily. Emily was an extremely happy, sweet girl who always helped me out on bad days when I needed someone to lift my spirits.
A few months passed of this when I realized Emily was scarily depressed. She was so good at hiding it that it took me that long to realize what my best friend was really going through. After confronting her about it, she opened up and talked about it more to me.
She explained her sadness and her days of not even feeling the will to live anymore. It pained me to see her go slowly from such a happy girl to one of the most depressed friends I've ever known. She kept up the lie when talking to others but after that day, I was always able to tell that there was something off about her.
Eventually, one day she came to me with the intent of ending it all. I didn't know this at the time, but now I realize how awful things could have gone if she hadn't come to me. She was scarily calm and kept telling me that she loved me, appreciated me, and more. I was naive and thought that maybe, she was just getting better.
I talked to her, told her how much I also loved and appreciated her too and how she had kept my depression from getting so much worse over the one or two years I knew her. I told her that she had saved my life so many times without even realizing its and thanked her for that.
I realize now that I did the exact same thing for her, and I don't think I'll ever forget that and how happy it made me.

你有没有无意中救过别人的命?
有吧
一两年前,我有个朋友,为了写这篇文章,我们就叫她艾米丽吧。艾米丽是一个非常快乐、可爱的女孩,在我心情不好的时候,她总是帮助我,让我振作起来。
几个月过去了,我意识到艾米莉非常沮丧。但她很善于掩饰,以至于我花了那么长时间才意识到我最好的朋友到底经历了什么。在和她当面对质之后,她敞开心扉,向我更多地谈论了这件事。
她解释了自己的悲伤,以及自己连活下去的意愿都没有的日子。看到她从一个十分快乐的女孩慢慢变成我所认识的最沮丧的朋友之一,我感到很痛苦。她在和别人说话时一直撒谎,但那天之后,我总能看出她有什么不对劲。
最终,有一天她来找我,想结束这一切。当时我不知道这一点,但现在我意识到,如果她没有来找我,事情会变得多么糟糕。她非常平静,一直告诉我她爱我,感激我,还说了许多。我天真地以为,也许,她正在好转。
我和她交谈,告诉她我是多么的爱她,多么的欣赏她,在我认识她的一两年里,她是如何让我的抑郁症不至于恶化的。我告诉她,她救了我很多次,甚至都没有意识到,并为此感谢她。
我现在意识到我为她做了同样的事,我想我永远不会忘记这件事,也不会忘记这让我多么快乐。
YellowKing
Have you ever ruined someone's life?
I'm not familiar with this site honestly. But let me start this off. When I was 16 I dated a girl. She was my first. And to this day she is the only girl I ever really loved. I still think about her. Before she got with me she was with this other guy. I knew this guy from middle school. According to my ex this guy made her do some really bad shit. Made her give him oral sex at school. Sexual abusive shit. Controlling. Manipulative. Borderline rape kind of stuff. Horrific. So she told me about this towards the end of our relationship. When she told me this, she was sobbing. Sobbing so much that I knew it wasn't a lie. It struck a deep nerve with me. I swore that I would one day I would fuck this guys life up. No matter what it would take. Because she was sweet, and caring. And despite all the shit she has been through, she tried her best to make me happy. It made a huge impression on me and I couldn't believe that someone would do anything bad to her. I'm rather vindictive so I laid in wait for a few years. Time passed. I found myself in a situation where I was badly injured and I basically had nothing but time on my hands. Through boredom and vengeance I set my sights on this piece of shit. I bought a membership to a sleezy dating site. I saved a bunch of pictures from a certain profile. I created a fake Facebook profile with the pictures I had stolen from this website. I added a bunch of people from this guys friends list (and my own) to appear like I was a real person. I added this guy. We "hit it off." This guy was in a relationship with this girl who I thought was beautiful . Which just gave me more ammunition against this guy. I proceeded to build a relationship with this guy. Like 2 months worth of conversations. Dirty shit. I sent him risque photos and he took the bait.
I screenshotted all the convos we had. Every last dirty detail. I created another fake profile and emailed all the screenshots to his girlfriend. I waited a few days. They had broken up. I felt an immense sense of accomplishment. This guy deserved it. More than anyone I know. And this won't be the last time I fuck with him. And he should be fucking scared.

你曾经毁过别人的生活吗?
说实话,我对这个网站并不熟悉。让我开始吧,我16岁时和一个女孩约会过。她是我的第一个。直到今天,她还是我唯一真正爱过的女孩。我仍然在想她。在她和我在一起之前,她和另一个男人在一起。我从中学就认识那个人。据我前女友说,这家伙让她做了一些非常糟糕的事。让她在学校给他口交,对她性虐待和控制她,善于操纵她,近乎强奸之类的,令人毛骨悚然。所以她在我们关系结束时告诉了我这件事。当她告诉我这件事时,她在抽泣。哭得十分厉害,我知道这不是谎言。这深深触动了我的神经。我发誓有一天我会毁了他的生活—无论需要干什么。因为她很可爱,很体贴。尽管她经历了这么多,她还是尽力让我开心。这给我留下了深刻的印象,我不敢相信有人会对她做任何坏事。我有点报复心,所以我等了几年。时光流逝,我发现自己处于一种严重受伤的状态,基本上除了时间我什么都没有。出于无聊和复仇,我盯上了这个混蛋。我买了一个时髦约会网站的会员。我保存了一堆个人资料里的照片。我用从这个网站偷来的照片创建了一个虚假的脸书档案。我从这个家伙的朋友列表中添加了一堆人(和我自己的),让我看起来像一个真实的人。我加了这个人,我们"一拍即合"。这家伙和一个我觉得很漂亮的女孩在谈恋爱,这给了我更多对付这家伙的把柄。我创建了另一个虚假的个人资料,把所有截图都电邮给了他的女朋友。我等了几天,他们分手了。我感到一种巨大的成就感。这家伙罪有应得,比我认识的任何人都活该。这不会是我最后一次惹他,他应该感到害怕。

原创翻译:龙腾网 http://www.ltaaa.cn 转载请注明出处