我能做些什么来培养坚强的意志(二)
What can I do to develop a strong mind?
2022-10-08
辽阔天空
2493
0
2
收藏
纠错&举报
译文简介
网友:我如何在生活中培养开阔的心态?最被低估的黑客是有勇气为自己辩护,一个女人想把你最好的一面展现出来并没有什么错,没有人愿意接受他们是混蛋,但如果你想成长,就必须这样做,人类必须保持进化的能力......
正文翻译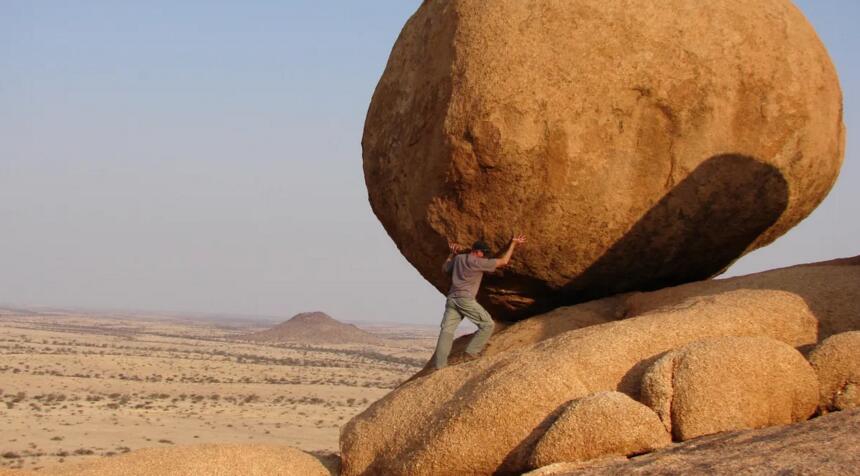 What can I do to develop a strong mind?
我能做些什么来培养坚强的意志?
评论翻译
Mukul Royy
How do I develop a broad mindset in life?
The most underrated hack is having the balls to stand up for yourself,
There's nothing wrong with a woman wanting to bring out the best in you,
Nobody wants to accept that they're an asshole, but it needs to be done if you want to grow,
Man must retain his ability to evolve,
No expectations = No disappointments,
More you do better you feel,
Life is easier when you're ignorant,
He who can't control his sexuality shall be enslaved to it ,
Get over your bitchy habits,

我如何在生活中培养开阔的心态?
最被低估的黑客是有勇气为自己辩护,
一个女人想把你最好的一面展现出来并没有什么错,
没有人愿意接受他们是混蛋,但如果你想成长,就必须这样做,
人类必须保持进化的能力,
没有期望=没有失望,
你做得越多,感觉越好,
当你无知的时候,生活会更容易,
不能控制自己性欲的人将成为性欲的奴隶,
改掉你的坏习惯。
Michael Daconta
What can I do to change my weak mind?
Your goal is to develop "a mind like a trap." This is a mind that when a decision is made, it is final and will happen. In other words, your integrity is so strong that your word is unshakable and you always follow through on what you say. This comes from having a mind that can make a firm decision and follow through on it.
This comes from a disciplined mind that is constantly seeking to improve its mental map of the world and understanding of how the world works. But first and foremost is the strong ability to make a firm decision. I learned good decision making from my time as a platoon leader in the military. It is always imperfect, but you are willing to live with the consequences and THAT is the essence of leadership. Study leadership, including our great military leaders, for examples and ways to improve your decision making!

我能做些什么来改变我懦弱的思维方式?
你的目标是培养"像陷阱一样的思维"。这是一种当做出决定时,它是最终的,并且会发生的思维。换句话说,你的正直是如此的坚定,以至于你的话是不可动摇的,你总是坚持到底。这来自于有一个能够做出坚定决定并坚持到底的思维方式。
这来自于一个纪律严明的思维方式,它不断地寻求改善其对世界的心理地图和对世界如何运作的理解。但首先也是最重要的是做出坚定决定的强大能力。我在军队担任排长期间学会了如何做出正确的决策。它总是不完美的,但你愿意承担后果,这就是领导的本质。学习领导力,包括我们伟大的军事领导人,这些例子和方法可以提高你的决策能力!
Hector Quintanilla
How do I become mentally strong?
The king of the jungle lives with pride in his natural habitat.
He has an army, lives in prides and hunts in groups with planned strategy.
Being the strongest, the alpha male will reign unchallenged with power.
Now, picture the exact same alpha male lion, but caged in a zoo, controlled and manipulated by human beings.
The result will be a depressed beast deprived of his powerful nature.
Now imagine you are the lion…
Each one of us was born with amazing natural abilities, but like the lion above, if deprived of those abilities, that potential will be wasted.
A weak mind will kill our potential.
For years I struggled with a "caged mind." I didn't believe in myself and as a result I was always hacking myself with unbelief of what I could do.
To live our lives to the fullest is to live our life in freedom.
Just like a lion needs freedom to be "the king of the jungle," you and I need freedom to be 100% ourselves.
Real freedom is only found when we can become everything that our Creator designed us to be, NOT what other people made us think we are.
So, to answer your question, how can you become mentally strong?
It's a bloody war, a daily battle and you need to fight for that freedom!

我如何变得精神强大?
丛林之王骄傲地生活在他的自然栖息地。
他有一支军队,生活在骄傲之中,并有计划地成群结队狩猎。
作为最强大的,雄性领袖将统治无挑战的权力。
现在,想象一下同样的雄性首领狮子,但是被关在动物园里,被人类控制和操纵
结果将是一只被剥夺了强大本性的沮丧的野兽。
现在想象你是狮子…
我们每个人天生都有惊人的天赋,但就像上面的狮子一样,如果剥夺了这些能力,那么潜力就会被浪费。
懦弱的思维方式会扼杀我们的潜力。
多年来,我一直在与一个"封闭的头脑"作斗争。我不相信自己,结果我总是用不相信自己能做什么来折磨自己。
活得充实就是活得自由。
就像狮子需要自由才能成为"丛林之王"一样,你和我也需要自由才能100%成为自己。
只有当我们能成为造物主设计的样子,而不是别人让我们成为的样子,才有真正的自由。
那么,为了回答你的问题,你怎样才能变得精神强大呢?
这是一场该死的战争,一场日常战争,你需要为自由而战!
How do we fight for freedom?
Stop the victim mindset; stop feeling sorry for yourself.
Stop avoiding change.
Stop being a people pleaser.
Stop fearing failure.
Stop dwelling on the past.
Stop making the same mistakes over and over again.
Stop trying to be like someone else.
Stop following the crowd.
Stop whining about what you can't control.
Stop feeling entitled to success. We only deserve what we fight for.
Most importantly: #NeverGiveUp

我们如何为自由而战?
停止受害者的心态;别再为自己难过了。
不要回避变化。
别再讨好别人了。
不要害怕失败。
不要再追忆过去。
不要再犯同样的错误了。
别再像别人了。
不要从众。
停止抱怨你无法控制的事情。
不要再觉得自己有权获得成功。我们只配得到我们为之奋斗的东西。
最重要的是:永不放弃
原创翻译:龙腾网 http://www.ltaaa.cn 转载请注明出处


Warren Micheal Sakwa
How does a person set up a strong mind?
To set up a strong mind is something that does not happen over night.
Everybody faces challenges during the course of the day.
Setting up a strong mind would necessitate perseverance of such challenges.
How then do you set up a strong mind? By being proactive, become a problem solver.
This is what I do…
When facing a problem, instead of sulking and asking why always me?, I think about all the possible ways I could solve that problem and work on the solutions.
I repeatedly do this, so my mind has gotten so used to solving everyday problems that it can get dull when there are none.
But then again, there is always an issue that arises and its up, lets get to work and solve this.

一个人如何建立坚强的意志?
建立坚强的意志不是一夜之间会发生的事。
每个人每天都面临着挑战。
树立坚强的意志需要坚持不懈地迎接这些挑战。
那么你如何建立坚强的意志呢?通过积极主动,成为问题解决者。
这就是我所做的:
当面对问题时,不生闷气,问为什么总是我,我考虑了所有可能的方法来解决这个问题,并致力于解决方案。
我反复这样做,所以我的大脑已经习惯于解决日常问题,当没有问题时,它会变得迟钝。
但话说回来,总有一个问题会出现,让我们开始工作并解决这个问题。
Qiaochu Yuan
Is there any secret in being good at math?
Ignore everything you learned in school. There is no such thing as subjects. Learn everything at the same time, and continuously. There is also no such thing as books, so don't worry about finishing them; all of the math out there is a giant book you will never finish reading.
Ask questions. Wonder about what you learn: if you changed this thing, what would happen? How is this related to that? Connect everything. Get curious about the math in physics, in economics, whatever you're interested in. Follow your curiosity. If you stop being curious, stop learning and go do something else.
Find mentors, or failing that, find good math bloggers, or people on Mathematics Stack Exchange who write answers that you get a lot out of, and read everything they've written. Write up what you've learned and ask people for feedback on it.
Give yourself exercises: how do I prove this cool theorem I heard about once? Write up your answers.
Teach other people. Try to answer their questions, online or in person.
Forgive yourself. Math can get hard, and it's okay if it takes a long time for you to understand something, or if you never understand it. Look at it this way: in mathematics, you'll never run out of challenges to overcome. Isn't that wonderful?

擅长数学有什么秘诀吗?
忽略你在学校学到的一切。没有科目这回事。同时不断地学习一切。也没有所谓的书,所以不要担心看完它们;所有的数学知识都是一本你永远看不完的巨著。
提出问题。想知道你学到了什么:如果你改变了这件事,会发生什么?这和那有什么关系?贯通所有内容。无论你感兴趣的是什么,都要对物理学、经济学中的数学感兴趣。关注你的好奇心。如果你不再好奇,停止学习,去做其他事情。
找导师,或者找不到,找一些好的数学博主,或者数学堆栈交换上的人,你可以从他们写的答案中得到很多,并且阅读他们写的所有东西。把你学到的东西写下来,并向人们征求反馈意见。
给自己做练习:我如何证明我曾经听说过的这个很酷的定理?写下你的答案。
教别人,尝试在线或亲自回答他们的问题。
原谅你自己,数学可能会变得很难,如果你需要很长时间才能理解某件事,或者你从来都无法理解它,那也没关系。这样看:在数学方面,你永远都不会缺少需要克服的挑战,这不是很好吗?
Johan's Work
How can you improve your imagination?
Accept everything. Never reject or discriminate. Tolerance and indecision are the essence of an open mind. Don't judge thoughts or observations, especially your own. With every judgement, possibilities collapse, and your imagination will shrink. Intolerance is intentional blindness. Allow everything its rightful place. If your cup is full, the cup will grow.
Be obsessive. Feed your mind with what you are passionate about. Pursue your aspirations. Dream big and dream often. Like a gold fish grows to fit its tank, your imagination will grow to fit your dreams.
Think beyond words. Words are low bandwidth. Practice seeing and feeling the entire experience. Think in memories, but of the future. Try to remember what it could be like. Words will always follow.
We are all equipped with an extremely powerful and potent imagination. It is an integral part of our reproduction and survival. Even the least imaginative of us has no problem imagining an obxt of desire naked, or envisioning a life with them with children, or obsessing to the point where it feels like it already happened, even when we're just peeping from a window.
Imagination is also what breaths life into reality. We render everything with our minds. We fill in gaps. We experience our intuitions. No one has a crippled imagination. Direct it towards fiction and it will grow in that direction.
Ultimately our imagination expands proportionally to what we are focused on and for how long.
Imagination = Focus x Time x Knowledge / Intolerance

你怎样才能提高你的想象力?
接受一切。永远不要拒绝或歧视。宽容和优柔寡断是开阔的心态的本质。不要评判你的想法或观察,尤其是你自己的。随着每次判断,可能性都会崩溃,你的想象力也会减弱。不容忍是故意失明。让一切都有它应有的位置。如果你的杯子满了,杯子的水就会漫出来。
着迷。用你热爱的东西充实你的头脑。追求你的抱负。要有远大的梦想,要经常梦想。就像金鱼能适应鱼缸一样,你的想象力也能适应你的梦想。
认知是难以言表的,文字是低带宽的。在回忆中思考,但要考虑未来。试试着回忆它可能是什么样子,话语总会随之而来。
我们都拥有极其强大的想象力。它是我们繁殖和生存不可或缺的一部分。即使我们中最没有想象力的人也可以毫无疑问地想象一个裸体的欲望对象,或者想象与孩子们一起生活,或者即使我们只是从窗户往外看,痴迷到好像一切都已经发生过。
想象也是将生活吸入现实的东西。我们用心灵呈现一切,我们填补空白,我们体验我们的直觉。没有人的想象力是残缺的。把它导向小说,它就会朝那个方向发展。
最终,我们的想象力会随着我们关注的内容和时间的延长而成比例地扩展。
想象力=专注x时间x知识/不容忍
where:
Focus is focus on a specific subject.
Time is time focused with your eyes closed.
Knowledge is what you know and should continue to feed.
Intolerance is what you exclude from the picture.
Never admit to being unimaginative. It's just an excuse to not be creative, and we hear it all the time. All anyone needs is more time alone with their thoughts. An unimaginative person is someone afraid of being alone or who just can't stop talking.
The following is from my answer on How one becomes more creative:
Energy always has a source, as does creativity. The sum of creativity in a system remains the same. How you can channel more of it through you is a matter of input and output. Take in more. Put out more. In the process you will inevitably become smarter and more imaginative proportional to your throughput.
My favorite quote:
The secret to creativity is knowing how to hide your sources.
-- Albert Einstein
The answer to creativity is not to work harder. Working hard is a given, and it's easy if you're passionate about your work. We all work hard. The thought of some of us able to push the boundaries of effort is appealing because we've all hit that wall and imagined overcoming it. But sometimes we do and sometimes we don't. We're all more or less the same in this regard. The only way to gain a real advantage with effort is sacrifice, and by that I mean drastic sacrifice (moderate sacrifice is a given). Can you sacrifice your social life, your family, your health? Sacrifice can give anyone an edge, but you pay the price. For some feats I do not doubt it to be necessary. But out of all the creative minds we value and envy, sacrifice is by no means a common denominator. Happiness and creativity are not mutually exclusive, and sacrifice remains a choice. It makes for great drama, but not for a great life.
Beyond effort, the real issue is more about work ethic, drive, and strategy. Work ethic is a matter of habit and discipline. These are acquired with focus and training. Drive is about passion and obsession. These have more to do with your character and natural dispositions. Strategy is a matter of perspective and approach. These have to do with how you value intelligence and experimentation.
The following are more quotes from Einstein:

想象在哪里:
专注就是专注于一个特定的主题。
闭着眼睛,时间是时间的焦点。
知识是你所知道的,并且应该继续滋养的东西。
不宽容是你从画面中排除的东西。
永远不要承认自己缺乏想象力。这只是一个没有创造力的借口,我们总是听到这种说法。所有人都需要更多独处的时间来思考。缺乏想象力的人是害怕独处或不停地说话的人。
以下是我对一个人如何变得更有创造力的回答:
能量总是有来源的,创造力也是如此。一个系统的创造力总和保持不变。如何通过你来传递更多的信息是一个输入和输出的问题。接受更多,拿出更多。在这个过程中,你将不可避免地变得更聪明,更有想象力,这与你的吞吐量成正比。
我最喜欢的一句话:
创造力的秘诀是知道如何隐藏你的来源—阿尔伯特·爱因斯坦
创造力的答案不是努力工作。努力工作是一种天赋,如果你对工作充满激情,这很容易。我们都努力工作,我们中的一些人能够突破努力的极限,这一想法很有吸引力,因为我们都已经撞上了这堵墙,并想象着要克服它。但有时我们这样做,有时我们不这样做。在这方面,我们或多或少都是一样的。通过努力获得真正优势的唯一方法是牺牲,我的意思是剧烈的牺牲(适度的牺牲是必然的)。你能牺牲你的社交生活、家庭和健康吗?牺牲可以给任何人带来优势,但你要付出代价。对于某些壮举,我毫不怀疑这是必要的。但在我们所珍视和羡慕的所有创造性思维中,牺牲决不是一个共同点。幸福和创造力并不是相互排斥的,牺牲仍然是一种选择。这会带来精彩的戏剧,但不会带来精彩的人生。
除了努力,真正的问题更多的是关于职业道德、动力和策略。职业道德是一个习惯和纪律问题。这些都是通过专注和培训获得的。动力是关于激情和执着。这些更多地与你的性格和天生的品格有关。战略是一个视角和方法的问题。这些都与你如何重视智力和实验有关。
以下是来自爱因斯坦的更多引语:
If at first, the idea is not absurd, then there is no hope for it.
We can't solve problems by using the same kind of thinking we used when we created them.
The true sign of intelligence is not knowledge but imagination.
Logic will get you from A to B. Imagination will take you everywhere.
The important thing is to not stop questioning. Curiosity has its own reason for existing.
The only thing that interferes with my learning is my education.
Imagination is everything. It is the preview of life's coming attractions.
I am enough of an artist to draw freely upon my imagination. Imagination is more important than knowledge. Knowledge is limited. Imagination encircles the world.
Anyone who has never made a mistake has never tried anything new.
The most beautiful thing we can experience is the mysterious. It is the source of all true art and all science. He to whom this emotion is a stranger, who can no longer pause to wonder and stand rapt in awe, is as good as dead: his eyes are closed.
The mere formulation of a problem is far more essential than its solution, which may be merely a matter of mathematical or experimental skills. To raise new questions, new possibilities, to regard old problems from a new angle requires creative imagination and marks real advances in science.

如果一开始这种想法并不荒谬,那么就没有希望了。
我们不能用我们创造问题时所用的思维方式来解决问题。
智慧的真正标志不是知识,而是想象力。
逻辑会把你从A带到B。想象力会把你带到任何地方。
重要的是不要停止提问,好奇心有其存在的理由。
唯一妨碍我学习的是我的教育。
想象力就是一切。这是对生活中即将到来的诱惑的预演。
我是一个艺术家,可以自由地发挥我的想象力。想象力比知识更重要。知识是有限的。想象力是环绕着世界的。
从不犯错的人,就是从不尝试新事物的人。
我们能体验到的最美丽的事情是神秘。它是所有真正艺术和科学的源泉。如果一个人对这种情感并不熟悉,如果他不再停下来惊叹,不再肃然起敬,那他就等于死了:他的眼睛是闭着的。
问题的表述远比解决问题更为重要,解决问题可能仅仅是数学或实验技能的问题。提出新的问题,新的可能性,从新的角度看待老问题,需要创造性的想象力,这标志着科学的真正进步。
Anna Sharudenko
What are some social life hacks?
"Appear weak when you are strong, and strong when you are weak." Know when to play dumb.
Tell people what they want to hear. "You can make more friends in two months by becoming interested in other people than you can in two years by trying to get other people interested in you."
"When strong, avoid them. If of high morale, depress them. Seem humble to fill them with conceit. If at ease, exhaust them. If united, separate them. Attack their weaknesses. Emerge to their surprise."
You must be exceptionally good at getting along with people and with fitting in like you always belonged in any group of people. Nobody will hire you or trust you as a leader if your social skills are repugnant. universities now offer "communications" as a Bachelor's degree, hence we are on the verge of a social skill epidemic.
Communication & friendship = either the other person is using you, you are using the other person, or both of you are using one another. The last scenario usually leads to strong bonds.
Facts don't care about feelings, yet most people function solely on emotions, so you have to adapt to people's irrational mentalities.
Don't lie because lies are challenging to remember.
Always ask for people's names and remember those names — starting from the man who works on the valet or that one professor because "a person's name is to that person the sweetest and most important sound in any language."
Do favors for others. Most people have conscience and feelings of remorse and embarrassment, so use it for your benefit. They will feel obligated to help you when you will need help.
Let the other person do the 70% of talking. Make them feel wanted and valued. People love getting their ego stroked and easily fall for obsequious flattery.

有哪些社交生活技巧?
"强者显弱,弱者显强。"知道什么时候装傻。
告诉人们他们想听到的。"你通过对别人感兴趣在两个月内交的朋友比你用两年时间让别人对你感兴趣交的朋友还要多。"
"当你强大时,避开它们。如果士气高昂,就打压他们。假装谦卑,让他们充满自负。如果放松,就让他们筋疲力尽。如果团结,就把他们分开。打击他们的弱点和出乎他们的意料。"
你必须非常善于与人相处,融入任何群体,就像你总是属于任何群体一样。如果你的社交技能令人反感,没有人会雇佣你或信任你作为领导者。现在大学将"沟通"作为学士学位,因此我们正处于社交技能流行的临界点。
沟通与友谊=要么对方在利用你,要么你在利用对方,要么你们两人都在利用对方。最后一种情况通常会形成牢固的盟约。
事实并不在乎感觉,但大多数人的行为完全取决于情绪,所以你必须适应人们的非理性心态。
不要撒谎,因为谎言很难记住。
总是询问别人的名字并记住他们的名字——从伺候客人停车的人或那位教授开始,因为"在任何语言中,一个人的名字对他来说都是最甜美、最重要的声音。"
帮别人的忙,大多数人都有良心,也会感到自责和尴尬,所以要好好利用这一点。当你需要帮助时,他们会觉得有义务帮助你。
让对方说话的时间占到70%,让他们感到被需要和被重视。人们喜欢被人恭维,也很容易被谄媚的奉承迷住。
Nick Lui
How do I develop a strong, full voice?
There's an exercise out there that can help you fix this problem in just 5 minutes a day. It's an exercise by Marian Rich, a voice and speech teacher in New York to help actors improve their vocal presence.
Find a paragraph- it can be from a book, an article, anything that's long enough for you to read for at least 2–3 minutes.
Split the paragraph into two to three syllable bite size chunks.
Read the paragraph once whispering. Each time you encounter a slash mark, stop, inhale, and fill your belly with air. Whisper each phrase with all the air you inhaled. Intentionally pronounce each consonant and vowel as much as you can, but don't force the whisper. Keep your throat open, and lift it over your throat.
Repeat step three, this time speaking it instead of whispering it. Keep taking great pleasure in enunciating each word. Make sure you stop at each slash mark.
Make sure you to take 5 minutes every day to do this, and if you do it for a few weeks, I guarantee you that you will see dramatic improvements in vocal clarity, diction, and presence. Hope this helps!
Credits to Sims Wyeth, follow if you like this answer. :)

我如何培养一个坚定、饱满的声音?
有一个每天5分钟内的练习可以帮助你解决这个问题。这是玛丽安·里奇(Marian Rich)的一个练习,她是纽约的一名语音和演讲老师,旨在帮助演员们改善他们的声音表现。
找一段——它可以是一本书,一篇文章,任何足够你阅读2-3分钟的东西。
将段落分成两到三个音节的小块。
小声读一读这段话。每次你遇到斜线标记时,停下来,吸气,并用空气充满你的腹部。用你吸入的空气轻声说出每个短语。尽可能刻意地发出每个辅音和元音,但不要强迫耳语。张开你的喉咙,发出声音。
重复第三步,这次是说出来,而不是小声说出来。继续以发音为乐。确保在每个斜线标记处停止。
确保每天花5分钟做这件事,如果你坚持几周,我向你保证,你会在发音清晰度、发音和表现力方面看到显著改善,希望这有帮助!
感谢Sims Wyeth,如果您喜欢这个答案,请点个关注。
Wong Sr Chin (Mr); LL.B, B Soc Sc.
Can a weak-minded person ever become strong-minded?
Dear Raymond, thank you for your question.
To me, there is no such thing as a weak-minded or strong-minded person.
What you may have is a highly awakened and empowering mind or a unconscious/cluttered and disempowering mind.
Everyone has the inherent freedom and power to keep their mind in an empowering state. Unfortunately, however, due to their ignorance and reluctance to learn for growth, they live in a state of low awareness. Consequently, instead of being the master of their mind, they become its slave.
The trouble is that an uncontrolled mind is incapable of regulating or disciplining itself. Instead of acting in your interest, it invariably acts to your detriment..
The best weapon against an uncontrolled mind is heightened awareness.

意志懦弱的人能变得意志坚定吗?
亲爱的雷蒙德,谢谢你的提问。
对我来说,没有意志懦弱或意志坚强的人。
你可能拥有一个高度觉醒和坚定的思维,也可能是一个无意识/混乱和不坚定的思维方式。
每个人都有内在的自由和权力,使自己的思想处于一种赋权的状态。然而,不幸的是,由于他们的无知和不愿意为成长而学习,他们生活在一种低意识状态。因此,他们不是思想的主人,而是思想的奴隶。
问题是,一个不受控制的头脑无法自我调节或约束。它不是为你的利益行事,而是总是损害你的利益。
对抗不受控制的思想的最好武器是提高意识。

原创翻译:龙腾网 http://www.ltaaa.cn 转载请注明出处