我能做些什么来培养坚强的意志(一)
What can I do to develop a strong mind?
2022-10-08
辽阔天空
2629
0
2
收藏
纠错&举报
译文简介
网友:这来自实践。你需要有一个好的思维方式。如何(在头脑中)组织话语,以便有效思考。如果你能写得好,你就能好好思考。如果你能好好思考,甚至很慢也行......
正文翻译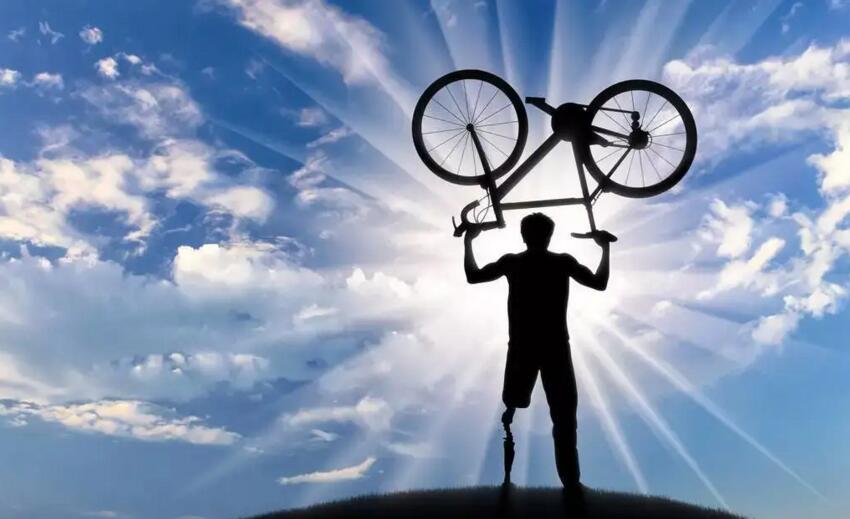 What can I do to develop a strong mind?
我能做些什么来培养坚强的意志?
评论翻译
Owen Tyler
This comes from practice.
You need to have a good way of Thinking.
How to use words (in your head) in order to THINK effectively.
if you can write well you can think well.
if you can think well.even slowly .
the slowest thinker can become a powerhouse because if you ask the right questions >> our Brain will Search for the answer.

这来自实践。
你需要有一个好的思维方式。
如何(在头脑中)组织话语,以便有效思考。
如果你能写得好,你就能好好思考。
如果你能好好思考,甚至很慢也行。
最慢的思考者可以成为动力,因为如果你问对了问题,就会引领我们的大脑去寻找答案。
Abhinav Agarwal
Try to surround yourself with smart people. Try to hangout more with them
This technique was used by HITLER, all his senator were highly intelligent with iq of 150. And thus had help hitler to broaden his mind. And consequence we all know

试着让自己周围都是聪明人,并试着多和他们交往。
这项技术是希特勒使用的,他的参议员都很聪明,智商150。因此帮助希特勒拓宽了思路。后果是我们都知道的。
Ankit Saigal
What are the keys to self-discipline?
STOP THINKING!
Let me explain.
You decide you want to start running at 6:00AM every morning. You are excited to finally make the decision and can't wait to get up in the morning to go for your first run.
You wake up with the alarm at 5:45AM. And now you do the most dreadful of things. You know you shouldn't do it. But you do it anyway. Habit. Oh the devil, the good old enemy. You start to THINK.
"Oh I should probably sleep a little more. Its 5:45AM and I have to go for run at 6:00AM anyway"
"Oh I slept a little late last night and if I don't get enough sleep I won't be able to function at work today"

自律的关键是什么?
停止思考!
让我解释一下。
你决定每天早上6点开始跑步。对于终于做出了决定来说,你很兴奋,迫不及待地想在早上起床开始第一次跑步。
你早上5点45分闹钟响了。现在你做了最可怕的事情,你知道你不应该这样做。但你无论如何还是这么做,习惯这个魔鬼—顽固的老敌人,于是你开始思考。
"哦,我可能应该多睡一会儿。现在是早上5:45,无论如何我必须在早上6:00去跑步。"
"噢,我昨晚睡得有点晚,如果睡眠不足,我今天就不能工作了"
原创翻译:龙腾网 http://www.ltaaa.cn 转载请注明出处


"The weather is kinda cold"
"I can go for a run in the evening anyway"
"I will compensate for today and run twice the miles tomorrow"
You think. And you rationalize. You sugarcoat your excuses with rationality and logic. It makes you feel good about yourself.
How many times has it happened that you decided something and didn't follow through? How many times did you rationalize your inactions and indecisions?
Let's say in an alternate reality, you made the decision (after a lot of thinking) and after that you stopped thinking.
You wake up with the alarm at 5:45AM. You put your shoes on and get out of the house for the run. The END.
STOP THINKING. START DOING.

"天气有点冷"
"无论如何,我晚上都可以去跑步"
"我会把今天缺失的跑步给补回来的,明天跑两倍的里程"
你想当然,然后合理化。你用理性和逻辑来掩饰你的借口。它让你对自己感觉良好。
有多少次你做了决定却没有坚持到底?有多少次你为自己的不作为和优柔寡断找借口。
假设在另一个现实中,你做了决定(经过大量思考),然后你停止了思考。
你早上5点45分起床时闹钟响了。你穿上鞋子,出门跑步,跑步结束。
停止思考。开始行动。
David Galipeau
How can one develop mentally? What are the steps to developing a sound mind?
Develop a good network of contacts: start in a safe environment such as Toastmasters (a Worldwide non-profit organization). You'll have critical opportunities to speak and do leadership roles to grow under the wings of your mentor at a fair cost. Communication is vastly undervalued.
Read fiction/non-fiction books. Start with the most recognized authors, not necessarily the best sellers. Power of Habit by Charles Duhigg is the work I value because every affirmation is with solid research. For fiction, Tolstoy, Dostoevsky, Hesse are good choices.
The goal of reading is to develop critical thinking; knowing facts is one thing; you also need scientific literacy to interpret them correctly to have your opinion.
Hiring a therapist is an excellent way to solve all your emotional/personal problems. What you will learn is to talk about your past fluently. You'll be aware of your personal history. You'll be able to communicate who you are in relation to where you've been.

一个人的心理如何发展?培养健全头脑的步骤是什么?
建立一个良好的联系网络:从安全的环境开始,比如Toastmasters(国际演讲会,一个全球非营利组织)。你会有重要的机会去演讲和扮演领导角色,在导师的羽翼下以合理的成本成长,沟通被大大低估了。
阅读小说/非小说类书籍。从最知名的作家开始,不一定是畅销书。查尔斯·杜希格(Charles Duhigg)的《习惯的力量》(Power of Habit)是我珍视的作品,因为每一个肯定都有扎实的研究。对于小说来说,托尔斯泰、陀思妥耶夫斯基、黑塞这些作者的书都是不错的选择。
阅读的目的是发展批判性思维;了解事实是一回事;你还需要具备科学素养,才能正确解释它们,从而得出自己的观点。
聘请一名治疗师是解决你所有情绪/个人问题的好方法。你将学到如何流利地谈论你的过去。你会知道你的个人历史。你将能够根据你去过的地方来交流你是谁。
A perfect childhood does not exist; everyone has lived dissatisfaction. Being able to voice them to someone who can help shed light on your dark past is an excellent way to widen your roots in the ground to establish the momentum
Writing a journal. With words, you can change the world. Improving the way you write will directly affect your speech, and it will develop your awareness about the expression of your feelings.
Begin to embrace a new paradigm: the producer of content, ponder what you are good at, and share what you know with the world. Instead of just reading for your sake about topics you enjoy, let others benefit.
That way, with every content you will interact with, you will enjoy it to a deeper degree because you will have this new responsibility to teach people what you know. Teaching lets you become aware of the gaps in your knowledge because you can't explain something if you don't fully understand it, and it also allows you to learn more about a given topic.

完美的童年并不存在;每个人都过着不满的生活。能够向那些能够帮助你了解黑暗过去的人说出这些话,是一个很好的方法,可以拓宽你的根基,建立动力。
写日记。用语言,你可以改变世界。改进你的写作方式将直接影响你的演讲,它会发展你对表达自己感受的意识。
开始接受一种新的范式:内容的生产者,思考你擅长什么,并与世界分享你所知道的。不要只为了自己而阅读你喜欢的话题,要让别人受益。
通过这种方式,你将更深入地享受与你互动的每一个内容,因为你将有新的责任将你所知道的教给人们。教学让你意识到自己知识的空白,因为如果你不完全理解某件事,你就无法解释它,而且它还让你对给定的主题了解更多。
Then the exercise is to empty your brain of knowledge by sharing because you can't make more space if it's already full. You can fill it again once it's empty. The recipe is simple: teach, fill (reading), and repeat.
Practice sports in a group (your body needs fitness, and going to the gym alone can be boring).
See if there are any acting, yoga, singing, improv courses in your city. Just meeting new people can be an excellent opportunity to improve your moods and emotional stability.
Keep your brain sharp by doing complex activities. It can be taking a class at the university which you would never have taken before, it could be learning a new language, and it could even be learning a new skill such as programming. Playing a musical instrument is also a good investment.

那么这个练习就是通过分享来清空你大脑中的知识,因为如果你的大脑已经满了,你就无法再腾出更多的空间。一旦它空了,你可以再次填充它。食谱很简单:教,填(读),再重复。
在团队中练习运动(你的身体需要健身,一个人去健身房可能会很无聊)。。
看看你所在的城市是否有表演、瑜伽、唱歌、即兴表演课程。结识新朋友是改善情绪和情绪稳定性的绝佳机会。
通过做复杂的活动来让大脑保持敏锐。它可以是在大学里上一门你以前从未上过的课,可以是学习一门新语言,甚至可以是学习编程等新技能。演奏乐器也是一项不错的投资。
Anything that stimulates your brain is perfect. It helps for self-esteem; you feel you have reached a nice milestone when you accomplish something that others can't. The ego needs some rewards to continue.

Adopt power nap in the afternoon, the Chinese call it wushui 午睡, sleep and put some relaxation music with you, you'll be gone for a while, and you'll reenergize yourself, you fill your mental energy battery, you can start fresh to do some work.
For the sake of optimizing your time and having control, feedback and keeping track of your actions. Spending less time on work means you have more time for doing the things you like.

任何能刺激你大脑的东西都是完美的。它有助于提高自尊;当你完成了别人做不到的事情时,你觉得自己已经达到了一个很好的里程碑。我需要一些自奖励才能继续前进。
下午小睡,中国人称之为午睡, 睡觉并放一些放松音乐,你会离开一段时间,然后你会重新给自己充电,你的精神能量电池充满了,你可以重新开始做一些工作。
为了优化你的时间,控制、反馈和跟踪你的行动。减少工作时间意味着你有更多的时间做你喜欢的事情。
原创翻译:龙腾网 http://www.ltaaa.cn 转载请注明出处


Avadhesh Khanna
How do I have presence of mind?
Let me ask you a question.
How many months have 28 days?
February, that's correct? No, all tweleve months have 28 days.
Another question,
What is half of 2+2?
Two, BIG NO! answer is three.

我如何保持冷静?
让我问你一个问题。
有多少个月有28天?
只有二月,对吗?不,所有的月份都有28天。
另一个问题,
2+2的一半是多少?
2,大错!答案是3。
Now coming to point. What was missing in answering above questions? It's common sense or say presence of mind. As soon as someone starts asking a question either in interview or viva, our mind starts panicking. We overlook basic elements of question. There are simple things to follow:
Listen carefully.
Look for all minute details.
Be observant.
Be undisturbed from outer turbulence.
Practice HARD.
There is nothing called out of box. It's just an overrated theory which is being used by so called consultant to suck your money.
Learning begins from home. Everything is there in that box. We are just ignorant to that dark corner. Throw some light and your mind will glitter.
You know, people sometimes call me absentminded. Oh boy, I am just focusing on something which is way important than your 745263+

现在说到点子上来。回答上述问题时遗漏了什么?这是常识,或者说是精神状态。一旦有人在面试或现场提问,我们的大脑就会开始恐慌。我们忽略了问题的基本要素。下面是一些简单的事情:
仔细听。
查看所有细节。
注意观察。
不受外界干扰。
努力练习。
没有什么叫开箱即用。这只是一个被高估的理论,被所谓的顾问用来吸你的钱而已。
从家里开始学习,所有的东西都在那个盒子里。我们只是对那个黑暗的角落的情况不了解而已,那么打出一束光,你的思想就会闪光。
你知道,人们有时说我心不在焉。哦,孩子,我只是在关注一件比你的破事重要得多的事而已。
Anthony Andranik Moumjian
What is the way to be emotionally strong in life?
People ask my mom how she remains so happy, so perked about life.
Anybody who sees her knows it. She radiates goodness and positivity. Nothing gets to her. To the stranger looking from the outside, you'd think she's the strongest person in the world.
She works in retail, she works with people. Last year, she sold almost a million dollars worth of clothing. The company loves her. Her clients love her. When people come to the store, they ask for her by name. There is a sea of 500 associates with the ability to help someone find a shirt, but if they've been helped by my mom, they will wait in line to be helped by her instead.
She's a product of abuse. Constant abuse that she confused for love at the hands of her own mother. 20 years of it, in fact.
Her mom never telling her she was good enough.
She never showed that side of her.
She gets dressed, she puts on her make-up, she tries her hardest to be an amazing mother to my sister and me. She checks off all the boxes of a great mom.
If I have any kindness, I like to think I got it from her. In the smallest sense, I hope that I at least learned it from her.

在生活中保持情绪坚定的方法是什么?
人们问我妈妈,她面对生活为什么如此快乐,如此兴奋。
任何见到她的人都知道。她散发着善良和积极。没有什么能影响到她。对于从外面看去的陌生人来说,你会认为她是世界上最坚强的人。
她在零售业工作,与人打交道。去年,她售出了价值近100万美元的服装。公司爱她,她的客户爱她。当人们来到商店时,他们会问她的名字。有500个助手可以帮别人找到衬衫,但如果他们能得到了我妈妈的帮助,他们就会排队等待妈妈的帮助。。
她是虐待的产物。她把不断的虐待当成了亲生母亲的爱。事实上,已经20年了。
她妈妈从来没说过她是有多好。
她从来没有表现出她的那一面。
她穿好衣服,化妆,尽最大努力成为我妹妹和我的好妈妈。她符合所有伟大母亲的标准。
如果我有什么善良的品德,我愿意认为是从她那里得到的。在最微小的意义上,我希望我至少从她那里学到了这一点。
She was strong because she had to be. She was strong because there was no other way to live. She was forced into three abortions between myself and my sister because my dad didn't know how to spend a few dollars on a condom.
I stand next to her, and sometimes I feel the weight of everything on my shoulders. I snap out of it when I remember all the things she's been through. I snap out of it when I realize how far we've gotten out of those dark days.
We tell ourselves that just because somebody else went through something tougher that it doesn't mean our problems are insignificant. That's just the thing—that's exactly what they are. We try to remove the ability to compare when comparison is all we have.
It's the acknowledgement that people have gone through worse and they still choose to stand tall.
If you choose to stand small, there is no recourse. My mom survived; it's because she told herself there was no other choice. She had to. Her reason was for us. For my little sister and myself. She only had one reason to be emotionally strong against a tide far too big to handle alone. But she only needed a reason to stand tall.
Today, I stand tall for my little sister and her.
Sometimes, emotional strength is a matter of finding a single reason to fight when there are a million reasons to give up.
You only need one. Some of us are still finding it.

她很坚强,因为她必须坚强。她之所以坚强,是因为她别无选择。她被迫在我和我姐姐之间堕了三次胎,是因为我爸爸不知道怎么花几块钱去买避孕套。
我站在她身旁,有时我感到肩上的重担。当我想起她所经历的一切时,我突然醒悟过来。当我意识到我们已经从那些黑暗的日子中走了多远的时候,我突然振作起来。
我们告诉自己,仅仅因为别人经历了更艰难的事情,并不意味着我们的问题微不足道。这就是问题所在。当我们只有比较的时候,我们却试图去掉比较的能力。
这是承认人们经历了更糟糕的事情,他们仍然选择挺身而出。
如果你选择袖手旁观,就没有追索补偿的权力。我妈妈活了下来;因为她告诉自己别无选择。她必须这么做。她的理由是为了我们。为了我妹妹和我自己。她只有一个理由,在一场大得无法独自应对的浪潮中保持坚强的情绪。她只需要一个昂首挺胸的理由。
今天,我为我的妹妹和她挺身而出。
有时候,情感力量就是在有一百万个要放弃的理由的时候,找到一个去战斗的理由。
你只需要一个,我们中的一些人仍然在寻找它。
原创翻译:龙腾网 http://www.ltaaa.cn 转载请注明出处


Matthew Brooks
How can I develop a strong personality?
Here are 15 ways that can help you to develop a strong personality.
Be yourself: People can tell when you're faking it. Acquire the ability to be at ease in your own flesh.
Smile: anytime you talk to people. Speak clearly and make your message clear.
Ask questions: Question that begins with "why" works best. Let people discover themselves when talking to you.
Be very knowledgeable, try as much as you can to have deep knowledge on different topics.
Speak only when it's necessary and always make sense with valid points.
Don't complain: Don't bawl about how this sucks and that isn't fair. This won't get you anywhere in life. And quality people won't like to be around you.
Be encouraging: Genuinely help and encourage people to do better. You will feel good doing it. And people will like you more.

我怎样才能培养坚强的品格?
这里有15种方法可以帮助你培养坚强的品格。
做你自己:别人能看出来你是装的。获得在你自己的肉体中感到自在的能力。
微笑:任何时候你和别人说话。说话表意要清楚,要清楚的传递信息。
提问:以"为什么"开头的问题最有效。让人们在与你交谈时发现自己。
学识渊博,尽可能深入了解不同的主题。
只有在必要的时候才说话,并且总是用有效的观点讲道理。
不要抱怨:不要大喊大叫,这太糟糕了,这不公平。这对你的生活没有任何帮助。高质量的人不会喜欢在你身边。
鼓励:真诚地帮助和鼓励人们做得更好。你会感觉很好,人们会更喜欢你。
Use Your hands while having a conversation: Using Your hands will make you comfortable and highly presentable while having a conversation.
Don't gossip: Quality people don't gossip. They don't need to put other people down to feel good about themselves.
Wear clean shoes. Don't just wear anything but dress with sense! Appearance matters a lot, the way you make yourself presentable is how people are going to treat you.
Boost your confidence by always learning new stuff every day. If you can afford it, travel as much as you can.
Don't compare yourself with anybody. Do your own thing in your own way, invent your own style.
Memorize peoples name and avoid using 'Hey' to address people all the time. You can do this by repeating peoples name constantly anytime you're having a conversation with them.
Be humble: Nobody likes an all-time show-off. Yes, you are good enough but you don't need to shove it in people's faces.
Be very kind. Always have some kind of genuine solutions to other people problems.
FREE BONUS: If you've ever been curious about who you truly are, then this is something that you NEED to see...
To me, it felt a little bit surreal - almost too accurate to be true, even.
But as I delved deeper into my archetype, I just couldn't help but think how true everything was.
In just a matter of minutes, my heart was captivated.

在谈话时结合手势:在谈话时,结合手势会让你感到舒适和得体。
不要八卦:高素质的人不会八卦。他们不需要为了自我感觉良好而贬低别人。
穿干净的鞋。不要什么都穿,但要有品味,你让自己显得体面的方式就是人们对待你的方式。
通过每天学习新东西来增强你的信心。如果你负担得起,尽可能多地旅行。
不要和任何人比较。用自己的方式做自己的事情,创造自己的风格。
记住别人的名字,避免总是用"嘿"来称呼别人。你可以通过在任何时候和别人谈话时不断重复别人的名字来做到这一点。
谦虚:没有人喜欢总是炫耀。是的,你已经足够好了,但你不需要把它推到别人面前。
要非常友善。总是对别人的问题给出真正的解决方案。。
免费赠品:如果你曾经好奇过真正的自己是谁,那么这是你需要看看的......
对我来说,这感觉有点超现实——几乎准确得令人难以置信.
但当我深入研究我的原型时,我忍不住想,一切都是多么真实。
在短短几分钟内,我的心就被迷住了。
Sajeev Rajan
How do you become strong as a person?
You can't totally be happy with someone else until you're happy by yourself! Agree?

你如何成为一个坚强的人?
和别人在一起你不可能完全快乐,除非你自己快乐!同意吗?
Ruben Kusi
What is a good way to have a good mindset?
NO MATTER WHAT, NEVER hate ANYONE
Always remember, NOTHING IS PERMANENT. Things WILL turn around someday. BELIEVE THAT[1]
STOP COMPLAINING. Complaining is simply giving yourself excuses for your inaction.
STOP BLAMING EVERYONE FOR YOUR PROBLEMS. They are your problems for a reason. You could complain for years and no one will solve them for you or you could use a day or a week or months to take care of that issue.
BE CONTENT WITH YOURSELF AND WHATEVER YOU CURRENTLY POSSESS. Don't envy. Simply try to make your life better. ACCEPT whatever your life circumstances are currently. Then if you can change it, do so.
LET GO OFF EXPECTATIONS. Your kindness and goodness should come from a place love and abundance. Give freely and you will NEVER be disappointed.
Stop trying to change what you cannot control and take control over what you can. Stop trying to change people but instead try to influence them.
Try to live by yourself. Why? It will teach you how to take responsibility for yourself and how to be self-reliant. Plus you will appreciate people more.
NEVER QUIT whatever makes you happy unless you are uncomfortable doing it or it goes against your beliefs or is unhealthy for you. It is what keeps you sane.
Help people out in the smallest of ways possible. It doesn't matter. Helping that man out with his load wouldn't be a bad idea. Getting that kid whose mother cannot afford that toy as his Christmas present would be fantastic. If it wouldn't break the bank. BELIEVE IT OR NOT THAT KID WILL ALWAYS REMEMBER and do similar for others in the future. And that's how you make the world a better place
Be grateful.
Thanks for reading,

拥有良好心态的好方法是什么?
不管怎样,永远不要恨任何人
永远记住,没有什么是永恒的。事情总有一天会好转的。相信第一点。
停止抱怨。抱怨只是为自己的不作为找借口。
不要因为你的问题而责备每个人。它们成为你的问题,这是有原因的。你可以抱怨好几年,没有人会帮你解决,或者你可以用一天、一周或几个月来解决这个问题。
满足于你自己和你目前拥有的一切,不要嫉妒。只需努力让你的生活变得更好。接受你目前的生活状况。然后,如果你可以改变它,那么就这样做。
放弃期望。你的善良和美德应该来自一个充满爱和富足的地方。自由地给予,你永远不会失望。
停止试图改变你无法控制的事情,控制你能控制的事情。不要试图改变别人,而要试图影响他们。
试着独自生活,为什么?它将教会你如何承担责任,如何自力更生。另外,你会更欣赏别人。
永远不要放弃任何让你快乐的事情,除非你不舒服,或者它违背了你的信仰,或者对你有害。这就是让你保持理智的原因。
尽可能在小事上帮助人们。没关系,帮助他人卸下重担不是个坏主意。如果它不会使令你破产的话,给那个妈妈买不起玩具的孩子做圣诞礼物,那很棒了。信不信由你,那个孩子将来会一直记得并为别人做同样的事。这样才能让世界变得更美好。
心存感激。
感谢你的阅读,
Poornima Mohan
How can I develop more mindfulness?
If you are thinking of mindfulness, then I must congratulate you. You are on the right path. Modern day living brings lot of stress which, in turn, brings lot of diseases. But if we recognize this and take measures, we can be calm.
The first step is meditation. You may say it is difficult to concentrate. But there are techniques which will help you.
First, make a routine. Try to get up atlas 15 minutes earlier than your ususal time. Use this time to meditate. You can play some music to do that.
Second, try reading spiritual books or listen to spiritual discourses. I find Dr. Deepak Chopra's books and lectures a great help.
Third, stay away from your phone, laptop, computer etc. as long as possible. Predetermine time when you will check your email. If your work requires constant use of your phone, then put it aside once you reach home.

我怎样才能培养更多的正念?
如果你想到正念,那么我必须祝贺你。你在正确的道路上。现代生活带来了很多压力,反过来又带来了很多疾病。但如果我们认识到这一点并采取措施,我们可以保持冷静。
第一步是冥想。你可能会说很难集中注意力。但是有一些技巧可以帮助你。
首先,制定一个常规。尽量比平时早15分钟起床。利用这段时间冥想。你可以播放一些音乐来做到这一点。
第二,尝试阅读灵性书籍或聆听灵性话语。我觉得迪帕克·乔普拉(Deepak Chopra)博士的书和讲座很有帮助。
第三,尽量远离手机、笔记本电脑、电脑等。预先确定检查电子邮件的时间。如果你的工作需要经常使用手机,那么在你到家后把它放在一边。
原创翻译:龙腾网 http://www.ltaaa.cn 转载请注明出处


Fourth, practice diaphragmatic breathing. That is expand your stomach when you are inhaling and contract while exhaling. Do this five times. After that watch your breath. Breathe slowly and deeply.Breathe in, breathe out. Just that. you will find when you do that, the internal struggle will subside.The longer you take to breathe in, the longer you will be able to keep stress at bay.
Fifth, become aware of your body and this will come automatically because now you are breathing mindfully. So you become more aware of your body.
Sixth, Concentrate. paint a big red dot on a piece of 6.6 inches white paper and place it on a wall where it it is at your eye level once you are sitting on the floor. Now sit down and concentrate on this dot. Increase the time slowly. The more you concentrate, the longer you will increase your mindfulness.
Seventh, spend some time in nature. Go for a walk. Stop and smell the flowers. Touch the leaves by hand and feel their texture. You are increasing your mindfulness.
And last but not the least, smile. It has a physiological effect. Once you smile, you will find that you are automatically happier.
So be it !!!
I hope you find the steps helpful. Please give your feedback

第四,练习腹式呼吸。这就是当你吸气时扩张你的腹部,呼气时收缩。这样做五次。之后,注意你的呼吸。慢慢深呼吸。吸气,呼气。就是这样。你会发现,当你这样做的时候,内部斗争就会平息。你吸气的时间越长,你就越能控制压力。
第五,意识到你的身体,这会自动发生,因为现在你正在用心呼吸。所以你会更加了解自己的身体。
第六,集中精力。在一张6.6英寸的白纸上画一个大红点,坐在地板上后,把它放在与眼睛同高的墙上。现在坐下来,集中注意力在这个点上。缓慢增加时间。你越专注,你的正念就越长。
第七,花点时间在大自然中。去散步停下来闻闻花香。用手触摸树叶,感受它们的纹理。你正在提高你的正念。
最后但并非最不重要的是,微笑。它有生理作用:一旦你微笑,你会发现你自然而然地更快乐了。
就这样!
我希望这些步骤对你有所帮助,请给出你的反馈哈。