为什么印度人这么害怕警察?
Why do people in India fear the police so much?
译文简介
Lakshmi Ramachandran:在一个很大程度上被划分为压迫者和被压迫者、剥削者和被剥削者的社会中,权力很容易腐败。警察被用作压迫的工具。印度的警察本身就不受尊重,工资低,没有独立性,也没有经过适当的培训。他们是政客的走狗。
正文翻译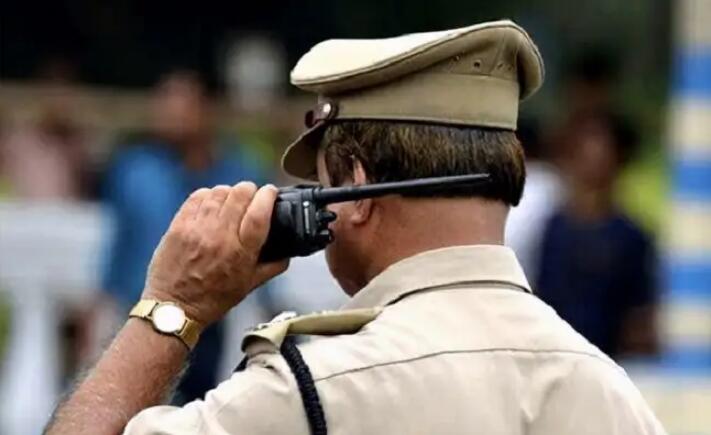 Why do people in India fear the police so much?
为什么印度人这么害怕警察?
评论翻译
kshmi Ramachandran
Ph.D in English Literature, University of Madras

马德拉斯大学英语文学博士
In a society that is largely divided into the oppressor and the oppressed, the exploiter and the exploited, power corrupts easily. It is used as a tool to oppress. Policemen in India are themselves treated with scant respect with poor salaries and no independence, and no proper training. They are stooges of the politicians. What the police are is just a reflection of what society is. A society that doesn't have compassion for fellow citizens of a lesser order is not going to be able to create a police force that has protection as a goal. Policemen are sometimes exploiters and sometimes the exploited. They simply slip into one of these groups that define Indian society.

在一个很大程度上被划分为压迫者和被压迫者、剥削者和被剥削者的社会中,权力很容易腐败。警察被用作压迫的工具。印度的警察本身就不受尊重,工资低,没有独立性,也没有经过适当的培训。他们是政客的走狗。警察是什么只是社会是什么的反映。一个对社会地位较低的公民没有同情心的社会是不可能建立起一支以保护民众为目标的警察部队的。警察有时是剥削者,有时是被剥削者。他们只是滑入了定义印度社会的这些群体中的某一个群体。
The solution is to train police personnel. The recommendations regarding what measures are to be put in place have been with the government for many years now, and the Indian government shows no interest in implementing the reforms. That is understandable since they control the police and use them as their private police force. The outcry for reform therefore has to come from the people. This is too serious an issue to be left idle. People need to protest and clamour for reforms.

解决办法是培训警察人员。关于应该实施哪些措施的建议已经在政府中提出多年了,印度政府对实施改革没有表现出任何兴趣。这是可以理解的,因为他们控制着警察,并把他们作为自己的私人警察力量。因此,要求改革的呼声必须来自人民。这是一个非常严重的问题,不能置之不理。人们需要抗议和呼吁改革。
Abhiraj Chauhan
I would like to answer this question in points.
1.There is a picture that is created inside Indians that police will do nothing coz of corruption.
2.They are also afraid of cross questions asked by police realted to the incident.

我想分几点来回答这个问题。
1.印度人心中有一种想法,认为警察因为腐败而毫无作为。
2.他们也害怕警方提出与案件有关的交叉问题。
3.People in India thinks that if police will come to their house then they will get insulted.
4.Behaviour of indian police is also a big reason(I am not talking about all policemen) .
5.In India if you call police regarding any incident then police will call you to the police station everytime when the get a lead even if you are not interested to come and in India people don't want this.

3.印度人认为如果警察去他们家,他们就会被侮辱。
4.印度警察的行为也是一个重要原因(我不是说所有警察)。
5.在印度,如果你因为任何事件报警,警察每次得到线索都会叫你去警察局,即使你想去也不行,在印度,人们不想这样。
Pankaj Verma
Administrative Cum Managerial at Government of India

印度政府行政和管理
The relationship is of Predator and Prey and not Protector and Protected or Serving and Served. The time is not far or in fact has already arrived when it will be a two way fear. The public was always not very law abiding or respectfull of rules but now it is fast turning into Mobs who do not fear attcking Police Stations or Beating up Policemen. It is not that the Police have also tried very hard to earn respect or set a good example. All the Policing Infrastructure Set Up in our our Country is basically a Collection apparatus, power projection system, infleuncer, enforcer, extortion machine, fixer, election assistant, polling agent sort of arrangement and mutually beneficial or subservient to the Bureaucracy or Political Party in power. The public also does not have much self discipline or restraint.

警察与民众的关系就像是捕食者和猎物的关系,而不是保护者和被保护者或服务者和被服务者的关系。警察与民众之间双向恐惧,这个时刻已经不远了,或者实际上已经到来了。公众总是不太遵纪守法,不尊重规则,但现在他们迅速变成了暴徒,不害怕袭击警察局或殴打警察。这并不是说警方在很努力地去赢得尊重或树立一个好榜样。我们国家建立的所有警务基础设施基本上是一个集合机构、权力投射系统、疏通者、执行者、勒索机器、操纵者、选举助手、投票代理人之类的角色,或互利或服从于执政的官僚机构或政党。公众也没有太多的自律和约束。
Harsh Gupta
Indian police was formed by British to control us. We were mercelessly beaten by British Indian police. Massacre like Jalia wala Bagh was also carried out.

印度警察是英国人组建来控制我们的。我们遭到英属印度警察的无情殴打。像Jalia wala Bagh这样的大屠杀也发生了。
People who copy pasted our constitution from constitution from around the world made this system continue. Basic nature of Indian police is to terrorize people, beat people, abuse people and extort money from people. In England police cannot carry guns in public because there basic purpose of police is to be citizen friendly and protect them at any cost. In India people need protection from police.

人们从世界各地的宪法中复制粘贴组成了我们的宪法,使这个制度得以延续下来。印度警察的基本性质是恐吓人民、殴打人民、虐待人民和向人民勒索钱财。在英国,警察不能在公共场合携带枪支,因为警察的基本目的是对公民友好,不惜任何代价保护他们。在印度,面对警察,人民需要保护。
Anand Narain mulla famously said " Uttar Pradesh police is an organised gang of robbers. It is very difficult to find a good fish where the whole tank stinks"

Anand Narain mulla有句名言:"北方邦警察是一群有组织的强盗。在整个鱼缸都发臭的地方很难找到一条好鱼。"
Profile photo for Gopal Sharma
Because they are not fair and have certain powers which they misuse. They will call someone in morning, and will not attend till night. Will not record time. Call again. If you do not oblige, they will record ," not coopetrating in investigation, which can become another offence.

因为他们是不公正的,有些权力被他们滥用。他们会在早上打电话给某人,直到晚上他们自己才来。这次他们不会进行记录。然后再给你打电话。如果你不服从,他们会记录"不配合调查",这可能成为另一种犯罪。
Arpita Gupta
The reason is the impunity and power given to the police, corruption is also another reason. This brazenness has given them the attitude that they can tread over us, and no one will oppose them. Also, cases of unjust violence in custody and extortion of money from poor people or damaging their businesses are pretty commonplace. The justice system is also highly inefficient. Hence, no one wants to be in their bad books.

原因是警察不受惩罚和被赋予权力,腐败也是另一个原因。这种厚颜无耻给了他们一种态度,他们可以践踏我们,没有人会反对他们。此外,拘留期间的不公正暴力、向穷人勒索钱财或破坏别人的生意的案件也相当常见。司法系统也非常低效。因此,没有人想成为他们的坏名声里的受害者。
The worst part is the glorification of things like encounters and torture to get confessions in Indian films and crime shows without a proper trial. This makes the public sentiment highly favourable towards the police and helps cops get away with whatever they do. No one will favour you even if you are on the right side. This also scares people.
The basic fact is that if a cop does not like you, he can mess your life over.

最糟糕的是,在印度电影和犯罪剧中,为了得到犯人的招供,在没有经过适当的审判的情况下,酷刑和逼供的事情被美化了。这使得公众对警察的好感度很高,这使得警察不管做什么都能逃脱惩罚。即使你站在正确的一方,也没有人会偏袒你。这也让人害怕。
最基本的事实是,如果一个警察不喜欢你,他可以把你的生活搞砸。
Vipin Suri
Are you joking !!who is scared ?look at the crime rate it's sky rocketing rape ,murders, mugging ,burglaries,thefts !and you think people are scared of police !!ohhh!!
You mean common poor people !yes what choices do they have ,How on earth a poor man would face the brutal, illmannered ,disrespectful toward poor police !!They have very little money ,they can't go to the court so better shut up and blame the god and simply suffer !!

你在开玩笑吧!!哪有人害怕,看看犯罪率直线上升,强奸,谋杀,抢劫,盗窃,你还觉得人们害怕警察吗?
哦吼!
你如果说的是普通的穷人,那么是的,他们有什么选择,一个穷人怎么能面对这些对穷人残忍、无礼、毫无尊重的警察!!他们只有很少的钱,他们去不了法院,所以最好闭上嘴,责怪上帝,忍受痛苦!!
Tej Dalal
The Britishers came to rule India.They had two classes, officers were all British and workers all Indian. When they left, the British class was replaced by IAS/IPS. Thus, a divide between the officer class and workers continue to exist, in all govt offices.

英国人来到印度并统治了印度。他们有两个阶层,军官都是英国人,干活的都是印度人。当他们离开时,英国班底被IAS/IPS取代。因此,在所有政府部门,官员阶层和工人阶层之间的鸿沟仍然存在。
It makes the policeman independent and powerful. He misuses his knowledge of the law, to manipulate facts. He can even record your statement,without you even knowing about it. The IPS cadre is only concerned with his masters/netas. He is never involved in solving cases or improving the System. Therefore, the law breaker find it convenient to bribe the police and get away. It is said that a policeman knows every criminal in his area and how they operate. Yet, crime takes place. This is reason (the nexus between the two), why public hates a policeman.Fear is out of this hatred.

这使得警察机构独立而强大。警察滥用自己的法律知识,操纵事实。他甚至可以在你不知情的情况下录下你的口供。他从不参与破案或改进司法系统。因此,不法分子发现贿赂警察并逃跑是很方便的。据说警察知道他所在地区的每一个罪犯以及他们是如何运作的。然而,犯罪仍在发生。这(两者之间的联系)就是为什么公众讨厌警察的原因。恐惧源自于这种仇恨。
Corruption in recruitment is perhaps the root cause of most of our ills.If a policeman has to pay 5 to 7 lakhs to get a job,it will take him 10 to 15 yrs to earn this through his pay. So, he gets in fast forward mode and starts taking bribes from everyone.

招聘中的腐败或许是我们大多数问题的根源。如果一个人需要支付50至70万卢比才能得到一份警察工作,那么他将需要10至15年的时间才能通过他的工资获得对这份工作的投资。于是,他进入了快进模式开始接受所有人的贿赂。
Our policeman must be well paid, recruitment should be fair and immediate action taken on complaints against policeman.Then only we can have public friendly police.

我们的警察必须有丰厚的薪酬,招聘必须公平,对针对警察的投诉立即采取调查。只有这样,我们才能拥有对公众友好的警察。
Anonymous
1.They mostly get jobs and promotions by bribing. So, they consider their right to extort money.
2.They never consider themselves servants to the public. So, they behave rudely with common people.
3.Indian police was formed by the British to control public.
4.There are no means to save yourself against police.
5.Law does restrict the use of force to a certain extent but who will save at the spur of a moment. You may go to court later but first they would attack you.

1.他们大多通过贿赂获得工作和晋升。所以,他们认为自己有权勒索钱财。
2.他们从不认为自己是公众的公仆。所以,他们对普通人表现得很粗鲁。
3.印度警察是由英国人组建的,目的是控制民众。
4.你没有办法在警察面前自救。
5.法律确实在一定程度上限制了武力的使用,但如果警察一时冲动下采取行动的话你怎么办呢?你可以稍后上法庭,但首先他们会攻击你。
Abhishek K Peddibhotla
I get scared of Police because they ask for money if anything happens.
I had Police encounters twice:
1.) When we met an accident and killed an Old guy.
2.) My Room mate committed suicide and we were introspected like anything.

我害怕警察,因为如果发生什么事,他们会向我要钱。
我遇到过两次警察:
1.) 我们遇到意外,撞死了一个老头。
2.) 我的室友自杀了,我们都被要求自我反省。
In both the cases, Police was really aiming for some money. I scare that my hard earned money might become a Whisky shot for some rascal who has been appointed to serve the nation.
And, hence I prefer staying away.
Please see: Not all.

在这两起案件中,警方的目标都是钱。我害怕我辛辛苦苦挣来的钱会变成某个被任命来为国家服务的流氓的威士忌酒。
因此,我宁愿远离警察。
请注意:这还不是全部。
原创翻译:龙腾网 http://www.ltaaa.cn 转载请注明出处


Dabru Anand
We Indians have a thinking if Police official visits a residence officially or unofficially, friendly, people think there is some crime might have done by resident.
On the other hand if we launch a complaint with the police there they charge money, either there is a case or not. To avoid such circumstance People Fear police.
Police is prepared to protect the goons not to the general public, who from their taxes are giving bread for them and their family. They are more pro to criminals.

我们印度人有一种想法,如果警察正式或非正式地友好地访问一个居民,人们就会认为该居民可能犯下了一些罪行。
另一方面,如果我们向那里的警察投诉,他们会收我们的钱,不管有没有案子。为了避免这种情况,人们害怕警察。
警察为保护坏蛋做好了准备,而不是保护公众,而正是公众从他们的税收中拿出面包给他们和他们的家人。但他们却更支持罪犯。
Satya Dravida
The Indian police and Indian administration were created for the sole purpose of subjugating the masses by creating a class of people who beleive they are superior and are entitled to patronage, privilege and entitlement.

印度警察和印度政府的唯一目的就是通过创造一个自认为高人一等、有权获得庇护、特权和权利的阶级来征服大众。
The Constitution has placed the absolute control of the police in the hands of the government .
The Lower caders are so depraved and abused , the higher cader are so privileged, the corruption at the lower is out of depravity and at the higher end it's for power and money.
Indian police is a militarized institution. Naturally there is no accountability.

宪法将警察的绝对控制权交给了政府。
低阶警察是如此道德败坏和暴虐,高级警官是如此享有特权,低阶警察的腐败是出于道德败坏,而高级干部的腐败是为了权力和金钱。
印度警察是一个军事化的机构。当然没有问责制。
原创翻译:龙腾网 http://www.ltaaa.cn 转载请注明出处


Also people are so poor and judicial system so inefficient and corrupted , people coughup rather go to court against the people.
Indian police is natorious for torture , lockup deaths, abuse and encounters. I police can never win a case by scientific methods.
It is a paramilitary force designed control the population not protect them or reduce crime.

此外,人们如此贫穷,司法系统如此低效和腐败,人们宁愿憋着,也不愿上法庭起诉。
印度警察以酷刑、监禁期间的死亡、虐待和意外遭遇而闻名。警察用科学的方法永远破不了一个案子。
这是一支准军事部队,旨在控制人口,而不是保护他们或减少犯罪。
Vidhi Khandel
Many Reasons-
We all fear powerful people because of their ability to cause harm to us
Portrayal of Police as corrupt and insensitive by media especially Indian Movies. Most of the times they are shown as the instrument of rich

有很多原因,
我们都害怕有权势的人,因为他们有能力伤害我们
媒体把警察描绘成腐败和麻木不仁的,尤其是印度电影。大多数时候,它们被当做富人的工具。
Real life incidents where police apathy is apparent. It is also because of the colonial legacy where police was required to follow rules and laws without having any emotions
Trust deficit due to lack of communication
We are ourselves guilty of breaking minor laws like breaking traffic rules, avoiding taxes, (fake social media accounts ) so we fear of getting caught.

在现实生活中,警察的冷漠是显而易见的。这也是因为在殖民地时期,警察被要求不带任何感情地遵守规则和法律
缺乏沟通导致信任缺失
我们自己也会因为违反交通规则、逃税(伪造社交媒体账号)等轻微法律而感到内疚,所以我们害怕被抓。
Rajbir Saini
The reason is that the indian police never give up the trend of British rule,even after the independence.we did copy lot things of Britishers but we did not change the police training and behaviour.police must be the best friend of citizens, till you do not break the law, this is happening abroad, but here we need more time to establish it.

原因是印度警察从未放弃英国统治时期的做派,即使在独立后依然如此。我们确实复制了英国人的很多东西,但我们没有改变警察的训练和行为。只要你没有违法,警察必须是公民最好的朋友,在国外皆是如此,但在这里我们需要更多的时间来建立它。
Harshit Pittie
The basic image of an Indian policeman is of a person who is rude and highly corrupt and will not listen to you no matter if you are right or wrong, all they need is money. People think that police will do anything they feel is right and their problems will remain unsolved. I have seen many answers here where people have said that "you don't want to do any harm to him as he's a policeman and can do anything to hurt you".

印度警察的基本形象是粗鲁和高度腐败的人,不管你是对是错,他们都不会听你的,他们需要的只是钱。人们认为警察会做任何他们认为正确的事情,而他们的问题依然得不到解决。我在这里看到过很多这样的回答:"你不想做任何伤害他的事情,因为他是警察,而他可以做任何伤害你的事情。"
Believe me guys not every policeman is like that. I have seen many who are honest and very helpful.
Regarding corruption issues, the whole system is corrupt, people tend to give 500/- to police to get their vehicle free instead of going to a court and get the work done. So now the scenario is that everyone has to pay to their senior officers so even though one does not want to accept bribe, he has to or else he will have to suffer for it.

相信我,不是每个警察都是这样的。我见过许多诚实且乐于助人的人。
关于腐败问题,整个系统都是腐败的,人们倾向于给警察500美元,让他们放行,而不是去法院完成处理。所以现在的情况是,每个人都必须向他们的高级官员付钱,所以即使一个人不想接受贿赂,他也必须接受,否则他将不得不为此付出代价。
This is one incident one police officer faced. One of the DSP's child had his birthday and he directly asked his junior officer to gift his child a gold chain weighing 23grams. Now no officer can afford that with his own pay. He had to be a part of the corrupt system.
I have diverted from the topic I guess but I think I have explained my point.

这是一名警察遇到的一件事。一位DSP警官的孩子过生日,他直接让下级警官送他的孩子一条23克重的金链。以现在警官的工资根本负担不起这些。他不得不成为腐败体制的一部分。
我觉得我已经跑题了,但我想我已经解释了我的观点。
Profile photo for Jitendra Kumar
The example you cited of 23 gram of gold happens in the private sector also where the senior officer use their arrogance to fullfill their desire of having luxury. Many case are there where senior asks junior for their vehicles fir a week , their house for personal reasons, luxury gifts just to keep their jobs juniors has to do this.

你举的23克黄金的例子也发生在私营部门,那里的高级官员用他们的傲慢来满足他们拥有奢侈品的欲望。很多情况下,高级官员为了个人原因向下级要车,要房子,要豪华礼物,为了保住工作,下级不得不这么做。