健康饮食能在多大程度上延长我的寿命(二)
How much would healthy eating extend my life?
2022-07-28
汤沐之邑
3430
0
0
收藏
纠错&举报
译文简介
网友:不一定,健康饮食可以减少因饮食选择不当而导致某些疾病的风险,如2型糖尿病、心脏病、癌症、某些血管疾病等。减少这些风险并不能保证延长寿命,但它确实增加了延长寿命的可能性,也增加了生活得更健康、更少痛苦的可能性,尤其是当一个人年老时......
正文翻译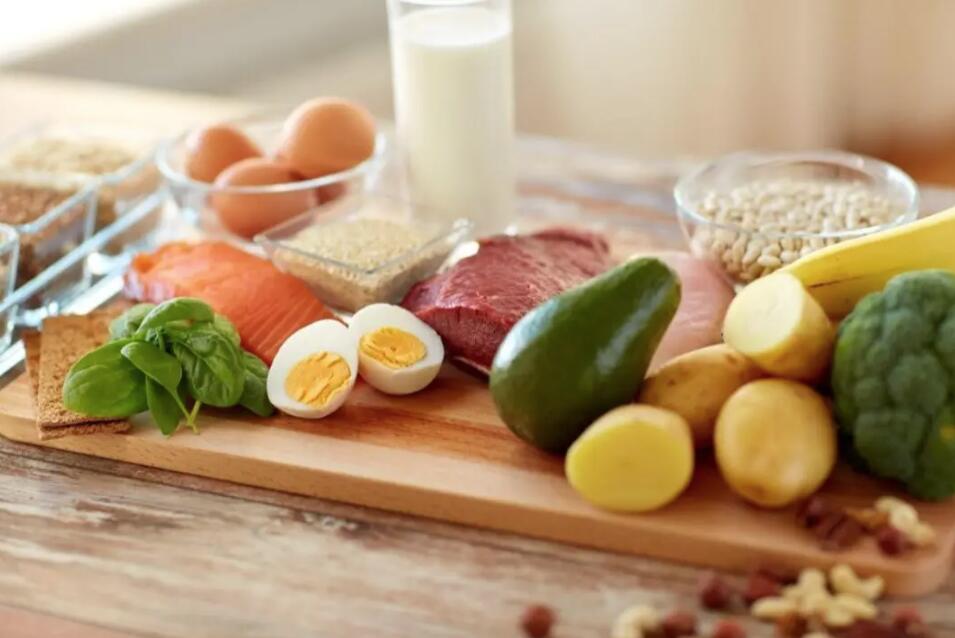 How much would healthy eating extend my life?
健康饮食能在多大程度上延长我的寿命?
原创翻译:龙腾网 http://www.ltaaa.cn 转载请注明出处
评论翻译
Dan Klein
Not necessarily. Healthy eating will reduce your risks acquiring certain diseases that arise from poor dietary choices, diseases such as type two diabetes, heart disease, cancer, some vascular disorders, etc.
Reducing such risks are no guarantee of a longer life, but it does increase the probability of a longer life, and of a healthier, less painful life too, especially as one ages.
Healthy eating should be considered a form of risk reduction, but it won't help you live longer if death takes a nondietary path toward your life.

不一定,健康饮食可以减少因饮食选择不当而导致某些疾病的风险,如2型糖尿病、心脏病、癌症、某些血管疾病等。
减少这些风险并不能保证延长寿命,但它确实增加了延长寿命的可能性,也增加了生活得更健康、更少痛苦的可能性,尤其是当一个人年老时。
健康饮食应该被视为一种降低风险的方式,但如果死亡与饮食无关,那它就不会帮助你活得更长。
Vidhan Matolia
It forces you to live around people who consciously kill sentient beings against their will, cause massive environmental destruction and damage their own health and give logically flawed reasons to try to justify it and do not change no matter how good of a reason you provide.
You are constantly stereotyped for being weak or protein deficient or accused of being on steroids or supplementing protein if you are buff as a vegan.
You have to listen to people who don't know anything about nutrition at all lecture you all the time.
You end up living an average of about 4–7 years (4 years for females and 7 years for males) longer than your friends and families and you have to watch them die. And spend the last years of your life all lonely.
Your bowel movements are likely ideal and you have to poop 2–5 times a day.
You likely don't have cholesterol problems, type 2 diabetes and you rarely get ill so now you can't take any sick leaves from work without lying about it.
You keep getting stranded on deserted islands where you only have cows and chickens but no plants.
You are confused with extreme left wing liberal feminists who follow a raw vegan, organic, soy free, gluten free, gmo free, low fat, sugar free, nut free, food free diet.

它迫使你生活在一群人周围,这些人会违背众生的意愿,有意识地杀死众生,造成大规模的环境破坏,损害自己的健康,并给出逻辑上有缺陷的理由来试图证明它,不管你提供多么好的理由都不改变这一点。
如果你是一个素食主义者,你经常被刻板地认为身体虚弱或缺乏蛋白质,或者被指责服用类固醇或补充蛋白质。
你必须听那些对营养一窍不通的人不停地给你说教。
你会比你的朋友和家人平均多活4 - 7年(女性4年,男性7年),你不得不看着他们死去。孤独地度过生命的最后几年。
你的排便情况很理想,每天必须大便2-5次。
你可能没有胆固醇问题、也没有2型糖尿病,而且很少生病,所以现在在不撒谎的情况是不能请病假的。
你总是被困在荒岛上,那里只有奶牛和鸡,但没有植物。
总是容易将你和极端左翼自由派女权主义者搞混淆,极端左翼自由派女权主义者遵循生素食、有机、无大豆、无麸质、无转基因、低脂、无糖、无坚果、无食物的饮食。
Mark Kim
There's no sure way to live up to 100 years old. You can be eating the healthiest food and be fit, but get hit by a truck the next day and die. You could slip and hit your head, or get a heart attack anytime. Control what you can, eat right and stay fit. Enjoy your life and live to the fullest. You don't need to reach the century mark , do everything that makes you happy.

要活到100岁是不可能的。你吃最健康的食物,保持健康,但第二天就可能被卡车撞死了,可能会滑倒,被撞头,或者随时都会心脏病发作。控制到你能控制的程度,正确饮食,保持健康。享受生活,活得充实,做一切让你开心的事吧,你不需要活到100岁。
Angela Kay Harris
It's not just about living longer; it's about feeling good as you do it. What's the point of living longer if you're not in any kind of physical condition to enjoy it because you are saddled with a body that's broken down, doesn't move well, has so many illnesses, etc., that the longer life is just not easily enjoyable because you don't feel well most of the time?
By the time my mother was my age, she could no longer comfortably get down onto the floor and back up. She occasionally still did it, but it was something she did not enjoy. I can still lie on the floor on the stomach like a kid with my feet waving in the air behind me. I can get down on the floor and up again with relatively little discomfort and effort.

这不仅仅是为了活得更长;而是当你如是做的时候感觉会很好。如果你的身体状况不佳,那活得更久又有什么意义呢,运动不好,有很多疾病,等等,那么长寿有什么意义呢?因为身体会成为你沉重的负担,不能很好地移动,有很多疾病,等等,因为你大部分时间都感觉不舒服,所以活得再久也并不容易享受。
到我母亲像我这么大的时候,上下楼都会感觉不舒服。她偶尔还会上下楼,但她并不喜欢这样做。我还能像个孩子一样趴在地上,双脚在身后的空中挥舞。我可以在地板翻滚,然后再起来,相对来说,没有什么不适,也没感觉到费劲。
Herwig Radlgruber
There is no way to insure anyone will live to be 100. I have read of people that ate the wrong foods, smoked yet they lived to be 100.
You need to fine a healthy regime that fits your lifestyle & eating regime.
You should also include some type of exercising to tone & strengthen your muscle. This also has the good side effect of getting our body to burn ccalories more efficiently.
We are all unique & there is more and more researching coming out that states that we need a personalized eating plan because this will allow us to stick with healthy choices.
Just wondering how old you are currently…
Hope this points you in the right direction.

没有办法保证任何人都能活到100岁。我了解过,有一些人吃有问题的食物,还吸烟,但他们也活到了100岁。
你需要制定一个适合你生活方式和饮食习惯的健康计划。
你还应该做一些锻炼来锻炼肌肉。这也让我们的身体更有效地燃烧卡路里。
我们都是独一无二的,越来越多的研究表明,我们需要一个个性化的饮食计划,因为这将使我们能够坚持健康的选择。
只是想知道你现在多大了,希望这能为你指明正确的方向。
Donna Fernstrom
Because humans are animals, and one of the strongest drives animals have, is the drive to take in proper fuel to survive. Humans are instinctively driven to seek out fatty, salty, sweet foods, because those foods promote survival in harsh conditions. They're programmed to eat their fill of food while it's available, because, historically, those who did, were better able to survive famine.
And humans, despite their insistence to the contrary, really cannot control their instincts. They just can't. It's not their fault — it's hardwired behavior. Believing you can do something doesn't mean you can.
Humans also have an instinctive aversion to eating unfamiliar things. Oh, sure, they'll try it — but only a small amount, at first. And when more familiar foods are available, they'll go for those, instead. It takes time for a human to add a new food to their preferred repertoire permanently. And this is a safeguard against poisoning themselves. Some toxins take a long time for their ill effects to become apparent. If you stick to eating what your parents ate, well, that's much safer. Much, MUCH safer. After all, they lived.
So, the very idea of switching around your diet to something unfamiliar, well, that, too, goes against our instincts.
It's a wonder ANYONE manages to change their diet at all. It's completely unsurprising that most people can't.

因为人类是动物,而动物最强大的驱动力之一就是为了生存而摄入适当的食物。人类本能地寻找脂肪、带咸味和甜味食物,因为这些食物能让人在恶劣的环境中生存。他们被设定在有食物的时候就要吃饱,因为从历史上看,吃饱了的人,更能在饥荒中生存下来。
而人类,尽管他们坚持相反的做法,不过真的无法控制他们的本能,他们就是做不到。这不是他们的错,这是天生的行为,相信自己能做到并不意味着你真的能做到。
人类也本能地厌恶吃不熟悉的东西。哦,当然,他们会试试的——但一开始只有少量。当有更多熟悉的食物时,他们会选择那些熟悉的食物。人类需要时间才能将一种新的食物永久地添加到他们喜欢的食物列表中。这是一种防止中毒的保护措施。有些毒素需要很长时间才能显现其不良影响。如果你坚持吃父母吃的东西,那就很好—安全得多。毕竟,他们活着。
所以,改变你的饮食习惯,吃一些不熟悉的食物,这也违背了我们的本能。
居然有人能改变自己的饮食习惯,真是个奇迹。大多数人都做不到,这一点也不奇怪。
Neha Verma
Healthy eating contributes to a decent percentage when it comes to living a long and healthy life.
Healthy eating will reduce diseases, imcrease immunity, develop good personality, anti-aging effects and build a positive aura.
Healthy eating roughly means eating more plant based natural foods, consuming balanced diet, emphasising more on consuming fibrous foods, increased consumption of water and following 80–20 rule i.e. 80% clean eating and 20% junk eating.
Extended life also depends upon your lifestyle, physical activeness, mental status and indulging in healthy eveeyday activities.

健康的饮食(重要性)在健康长寿中占相当大的比例。
健康饮食将减少疾病,提高免疫力,培养良好的性格,还有抗衰老的效果,营造积极的氛围。
健康饮食大致是指多吃植物性的天然食物,均衡饮食,强调多吃纤维食物,多喝水,遵循80-20原则,即80%清洁饮食,20%垃圾饮食。
延长寿命还取决于你的生活方式、身体活动、心理状态和健康的日常活动。
Kevin Ellis
There are too many other variables to put into the equation, including :-
Your level of fitness now.
Your future exercise regime
Do you smoke
What job do you do
Do you suffer with dress / anxiety
Are you on any permanent medication
Does your family carry any genetic weaknesses, like Heart Disease.
Do you have any allergies to particular foods, medicines.
Any figures that you obtain for your question, can only be an average guide for the 'mythical' average person.
A healthy diet WILL be beneficial to your long term health!

这个等式里还有很多其他的变量,包括:
你现在的健康水平;
你未来的锻炼计划;
你抽烟吗?
你做什么工作?
你有穿着/焦虑的困扰吗?
你在长期服用药物吗?
你的家人有没有遗传缺陷,比如心脏病?
你对某些食物、药物过敏吗?
你得到的任何数据,对于"虚构的"普通人来说,只能做个普通的引导。
健康的饮食有益于你长期保持健康!
Arkadiusz Dudzik
Well, healthy eating not quite extend life. It just not shorten it :) We have limited amount of cell division programmed in our body. So You can't (at least in these days) live longer then the maximum amounts of Your accumulated cell lifespan.
Yet, unhealthy eating causing many harm to the body, damage to DNA, oxidative stress etc. which must be "repaired" by producing new cells.
AFAIR maximum estimated lifespan of human is 150 years. Healthy eating not only gives You longer life, but better quality of life in elder age. You can prevent many of age related diseases, assuming their not genetic ones. Still, healthy eating and lifestyle decide about so called genes expresion so even If You have unwanted genes You can kinda decide if They will be expressed or suppressed.
It's called epigenetics. Literally "above genes

健康的饮食并不能延长寿命。它只是不会减少寿命:我们体内细胞的分裂次数是有限的。所以你不能(至少在现在)活得比你累积的细胞寿命的最大值还要长。
然而,不健康的饮食会对身体造成许多伤害、DNA损伤、氧化应激等,必须通过产生新细胞来"修复"。
AFAIR估计人类的最大寿命为150年。健康饮食不仅能延长寿命,而且能提高老年人的生活质量。你可以预防许多与年龄有关的疾病,只要它们不是遗传疾病。然而,健康的饮食和生活方式决定了所谓的基因表达,所以即使你有不想要的基因,你也可以决定它们是会被表达还是被抑制。
这叫做表观遗传学。
Profile photo for Zikra Obaid
As I'm a MUSLIMAH so, according to me the time of ones death is fixed and marked.No one came in this universe by his/her will and same is the case with our death.no one has or will die according to his/her will.Al Quran - "each soul has its given date" ...."every soul shall taste death". This is the thing that matters more but " we have to die one day " doesn't means that go and start living in a jungle and don't eat food.to spend a good,calm,healthy and peaceful life one should eat good and healthy but please don't make it a believe that eating good will delay our death ....

因为我是穆斯林教徒,所以根据我的说法,死亡时间是固定和标记好的。在这个宇宙中,没有人是自愿来到这个宇宙的,我们的死亡也是如此。没有人会按照自己的意愿死去。古兰经-"每个灵魂都有它特定的日期"……"每个灵魂都会尝到死亡的味道"。这才是最重要的,但"总有一天我们会死"并不意味着你要生活在丛林中,不吃东西。要过一个美好、平静、健康、平和的生活,一个人应该吃得好、吃得健康,但请不要让人们相信吃得好会推迟我们的死亡时间。
E. G. Moye
The fact is, the length of anyone's life is supposedly determined by the length of something called telomeres.
Telomeres are determined by how much your mom and dad were stressed out before you were conceived and how much negative stress your mom went through while she was carrying you, and how much stress you experience, overall. I don't think your good diet and healthy eating habits will lengthen your telomeres.
But there is something to be said for being healthy and active for whatever amount of time you do have, and a good, healthy diet can help ensure that, at least.

事实上,任何人的寿命都是由端粒的长度决定的。
端粒是由你的父母在你怀孕前的压力大小,你的母亲在怀你的时候承受了多少负面压力,以及你总共承受了多少压力决定的。我不认为你良好的饮食和健康的饮食习惯会延长你的端粒。
但无论你可以活多少时间,都要保持健康和活跃,而良好、健康的饮食至少可以帮助确保这一点。
Chaitanya
Right now the environment has deteriorated so much that 'long life' is a term we should forget!
Healthy eating means eating a 'balanced diet' which means eating a variety of foods including raw vegetables and fruits.
Let's compare the healthy eating and unhealthy eating:
Consumption of Unhealthy foods:
Unhealthy foods have high amount of oils and fats (especially if they are fried ), high amounts of salt and sugars and a lot of preservatives and adulterants which are not at all good for health! Consuming these type of food can cause u to age fast and prone u to several diseases like diabetes, hypertension, atherosclerosis, stroke , heart attacks , severe obesity, cancers , etc.
Have you ever checked the energy (or whatever nutrient table at the back of these packets of this food ?) status of these, the leading molecule is carbohydrates and thus these foods do not provide a variety to your body.
HEALTHY FOOD :
Green vegetables, coloured vegetables , wheat, oats, etc these foods can make your body age less and prevent u from having diseases ( well if u also include exercise too),besides these foods are not made just for taste therefore no extreme salt amounts, and leading molecules is not always carbohydrates here, these also include a large amount of fibre , vitamins , proteins ,etc depending on the food that u r consuming.

看,这与长寿无关,现在的环境已经恶化得如此严重,"长寿"是一个我们应该忘记的词!
健康饮食意味着吃"均衡饮食",即吃各种食物,包括生蔬菜和水果。
让我们比较一下健康饮食和不健康饮食:
食用不健康食品:
不健康的食物含有大量的油脂(尤其是油炸食品)、大量的盐和糖以及大量的防腐剂和掺杂物,这些对健康根本没有好处!食用这些食物会导致你快速衰老,并容易患上几种疾病,如糖尿病、高血压、动脉粥样硬化、中风、心脏病、严重肥胖、癌症等。
你有没有检查过能量表(或者这些食物后面的营养表)这些食物的主要分子是碳水化合物,因此这些食物不能为你的身体提供多种多样的营养。
健康食品:
绿色蔬菜、有色蔬菜、小麦、燕麦等这些食物可以使你的身体迟一点衰老,并防止生病(如果你也锻炼的话),除此之外,这些食物不仅仅是为了味道而制作的,因此没有太多的盐,主要分子也不总是碳水化合物,它们还包括大量的纤维、维生素、蛋白质等,这取决于你所食用的食物。
Kate Linderman
Where I live, a dozen eggs costs less than a dollar at Walmart.
A pound of chicken breast costs two.
A head of lettuce is 1.50.
A huge can of oatmeal is just a little under $2.50.
A huge jar of whole grain couscous is 5
You get the idea. Go for foods you have to cook and you can positively feed your family for less than $10 per day. Stay away from the prepared foods and you'll be just fine.

在我住的地方,在沃尔玛买一打鸡蛋还不到一美元。
一磅鸡脯要两美元。
一棵莴苣是1.5美刀。
一大罐燕麦粥的价格略低于2.5美元。
一大罐全谷物粗麦粉是5美元。
你明白了吧,去吃你必须要进行烹饪的食物,这样你每天花不到10美元就能养活你的家人。远离那些熟食就好了。
Ruth Marie Hofmann
Eating healthy on $300 per month is doable. As of this date in late April, nearly May, my grocery receipts have tracked about $330. As that includes cat food and paper goods, my guesstimate is that food costs would tuck relatively close to the $300 target.
I am cooking for two with that $300. Cooking or prepping your own meals while eschewing eating out, a daily frothy coffee, sodas, and bottled water is about the only way to wrangle $10 per day. Fortunately, my Other Half likes my cooking and doesn't mind leftovers, which means I can bake or assemble larger pans of lasagna (his favorite) or casseroles and eat off them for a couple of days or freeze portions for later.
Breakfast is typically steel cut oats cooked with chia seeds, chopped apples, and a couple of tablespoons of chopped dried cranberries served with toasted walnuts. An alternative is oatmeal banana pancakes or zucchini carrot muffins which covers 2 mornings in a row. I have other recipes I rotate through but these are the present favorites for now. By the way, steel cut oats can be purchased from a bulk bin at around $.75 per pound which, at 1/2 cup for two, comes to less than $.20 per serving. Fresh and dried fruit will add more than the grain cost-wise but still quite affordable and sweetens with more nutrients than brown sugar.

每月300美元用于健康饮食是可行的。截止到4月底,也就是接近5月的时候,我的购物发票已经有330美元了。由于这包括猫粮和纸制品,我估计食品成本将相对接近300美元的目标。
我用这300美元为两个人做饭。自己做饭或准备饭菜,同时避免外出就餐,每天一杯泡沫咖啡、碳酸饮料和瓶装水是每天节省10美元的唯一办法。幸运的是,我的另一半喜欢我做的菜,也不介意吃剩下的食物,这意味着我可以烤或聚集起更大的烤宽面条(他最喜欢的)或砂锅菜,然后吃几天,或者冷冻用于以后吃。
早餐通常是燕麦片,配以奇亚籽、切碎的苹果和几汤匙切碎的蔓越莓干,配以烤核桃。另一种选择是燕麦香蕉煎饼或西葫芦胡萝卜松饼,连续两个上午。不过我也轮流采用其他食谱,但这些是目前最喜欢的。顺便说一下,钢切燕麦可以以单价为大约0.75,美元的价格散称。每人半杯,每杯不到0.2美刀。新鲜水果及干果将增加更多的粮食成本,但仍然很实惠,比红糖更甜,而且更营养。
Lunch is either a bowl of homemade soup or a sandwich or leftover dinner from the previous night. I'm the salad eater but my midwestern spouse doesn't warm to cold greens so I cheerfully wilt them into a soup. Minestrone is my favorite, full of lots of veggies, maybe a bit of orzo, white beans, and handfuls of spinach or kale. One large pot will last for about 5–6 servings at about $8 per pot, making a serving $1.60 each, plus a little extra if toasted sourdough is added.
At least one whole chicken a week dives headfirst into an Instant Pot for a quick pressure cook to give us one hot dinner, then the carcass is stripped, dumped back into the pot with trimmings from onion/celery/carrots kept in the freezer for tasty stock before bedtime. That stock either ends up in a pot of soup or serves as the liquid for brown rice, cooked ahead and spaced across two or three meal preps through the week. I have a wide range of things to do with leftover chicken so buying parts or whole birds on sale for the freezer is an absolute need to stretch the budget in protein.

午餐要么是一碗自制汤,要么是一份三明治,要么是前一晚的剩饭。我喜欢吃沙拉,但我中西部的配偶不适合吃冷蔬菜,所以我很高兴地把它们做成汤。意大利蔬菜汤是我的最爱,里面有很多蔬菜,也许有一点粒粒面,白豆,还有一把菠菜或甘蓝。一份大锅可以弄成5-6份,每锅大约8美元,一份1.60美元,如果加上烤酸面包,还可以多吃一点。
每周至少弄一只整鸡放进电压力锅里煲,为我们提供一顿热腾腾的晚餐,然后将其剥开,倒回锅中,并加入洋葱/芹菜/胡萝卜的配料,在睡觉前放入冰箱,做美味的高汤。这种高汤要么做成一锅汤,要么做成糙米的汤汁,提前煮熟,在一周中每两三顿饭就吃上一回。关于剩下的鸡肉,我有很多处理手段,因此,为了增加蛋白质的预算,购买打折的部分或整只火鸡放入冰箱是绝对需要的。
Speaking of budget: from long years of habit, I rarely buy a whole cart of groceries at full cost but cruise sales and buy stash. Stash, be it dry goods in the pantry or veggies/fruit and bird/fish in the freezer, is important to have on hand the week your preferred ingredients are NOT on sale. We tend to eat more vegetables and fruit that are in season as those prices are at their lowest; as an example, is off my list this w celeryeek but golden beets for a sausage beet soup is looking really fine at the farmer's market. Most of my meals are built around what popped up on sale for the week. I will also buy a case of canned pumpkin when at its deepest sale in October to have pumpkin scones any time of the year. In other words, determine what seasonal sales might work for you and build a stash for the year when manageable.
If you are cooking your own meals, even a lasagna (no meat but generous with crushed tomatoes, ricotta and chopped spinach) . That's still only $1.50 per serving before adding roasted cauliflower or brussel sprouts. It will taste better, be more dense and delicious that any frozen store entree. You can then afford to add a crusty bread dipped in nice virgin olive oil or a small scoop of gelato for dessert. Once in a while, a treat is lovely.
You can eat well and eat relatively cheap but you do have to plot the path. One last note: all that cooking and baking will rack up energy costs so one might cut back the on the food budget and discover an uptick in the utility bill. This is one reason why, despite cooking for two, I still cook large in the oven and divide later for quick microwave reheats.

说到预算:由于多年的习惯,我很少一次性购买一整车食品,而是平稳的速度去采购和购买些食品储藏起来。储藏的话,遵循干货放在储藏室里,蔬菜/水果、鸟/鱼放在冰箱里,这样在你喜欢的食材没打折的那周,手边有现成的食材是很重要的。我们倾向于吃更多应季蔬菜和水果,因为它们的价格是最低的;例如,本周清单没有芹菜,但在农贸市场上,选用极好的甜菜做香肠甜菜汤看起来真的很不错。我吃的大部分食物都是这周突然出现的打折食品。我还会在十月最畅销的时候买一箱罐装南瓜,以便在一年中的任何时候都能吃到南瓜烤饼。换言之,确定各种季节性食品可能适合你,在可控的情况下,为今年准备一些储备。
如果你在自己做饭,即使是一份烤宽面条(没有肉,但多放些番茄碎、乳清干酪和切碎的菠菜)。在加入烤好的花菜或小洋白菜之前,每份仍然只有1.5美元。它会比任何冷冻商店的主菜味道更好,味道会更好,更浓稠。然后你就可以在面包上蘸上美味的初榨橄榄油,或者再来一小勺冰淇淋当甜点,偶尔犒劳一下也不错。
你可以吃得好,也可以吃得相对便宜,但你必须规划好路径。最后一点:所有的烹饪和烘焙都会增加能源成本,所以人们发现水电费上涨,可能会削减食品预算。这就是为什么尽管做两个人的菜,我仍然在烤箱里弄大份,然后把它们分开,用微波炉快速加热。

原创翻译:龙腾网 http://www.ltaaa.cn 转载请注明出处