乳制品会增加患癌症的风险
Dairy products lixed to increased risk of cancer
2022-06-08
后羿A射日
8484
0
0
收藏
纠错&举报
译文简介
第一项调查中国成年人乳制品消费和癌症风险的重大研究发现,摄入乳制品越多,患肝癌和女性乳腺癌的风险就越高。
正文翻译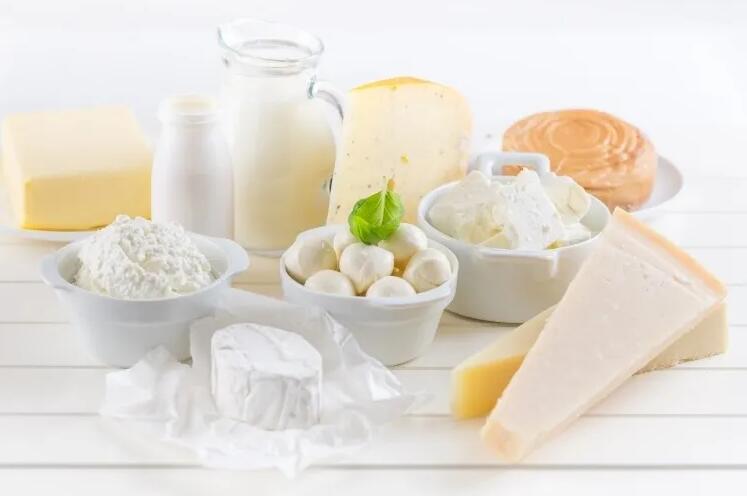 First major study to investigate dairy consumption and cancer risk in Chinese adults has found that greater intake was associated with higher risks of liver cancer and female breast cancer.
第一项调查中国成年人乳制品消费和癌症风险的重大研究发现,摄入乳制品越多,患肝癌和女性乳腺癌的风险就越高。
原创翻译:龙腾网 http://www.ltaaa.cn 转载请注明出处
Overall evidence to date on whether eating dairy products affects the risk of cancer has been inconsistent. Studies on Western populations indicate that dairy products may be associated with a lower risk of colorectal cancer and a higher risk of prostate cancer, but have found no clear lix for breast or other types of cancer.* These results, however, may not be the same for non-Western populations, where amounts and types of dairy consumption and ability to metabolise dairy products differ greatly.
到目前为止,关于食用乳制品是否会影响癌症风险的总体证据并不一致。对西方人群的研究表明,乳制品可能与较低的结直肠癌风险和较高的前列腺癌风险有关,但没有发现与乳腺癌或其他类型癌症的明确联系。然而,这些结果对非西方人群可能不一样,他们的乳制品消费量和类型以及代谢乳制品的能力有很大差异。
For instance, in China there is very little consumption of cheese and butter, and the consumption of milk and yoghurt is also far lower than Western populations. In addition, most Chinese adults cannot properly metabolise dairy products due to lack of lactase, a key enzyme for breaking down the milk sugar lactose.**
例如,中国奶酪和黄油的消费量很少,牛奶和酸奶的消费量也远低于西方人口。此外,由于缺乏乳糖酶(一种分解乳糖的关键酶),大多数中国成年人无法正常代谢乳制品
To establish whether dairy products affect the risk of cancer differently in Chinese people, researchers from Oxford Population Health, Peking University, and the Chinese Academy of Medical Sciences, Beijing, have today published the results of a new large-scale study in BMC Medicine. This collected data from over 510,000 participants in the China Kadoorie Biobank Study.
为了确定乳制品对中国人患癌症风险的影响是否不同,来自牛津人口健康、北京大学和北京中国医学科学院的研究人员今天在BMC医学杂志上发表了一项新的大规模研究结果。 该研究收集了中国嘉道理生物银行研究的51万多名参与者的数据。
The participants (59% female, 41% male), who came from ten geographically diverse regions across China and joined the study between 2004 and 2008, had no previous history of cancer. When recruited, each participant (aged 30-79 years) completed a questionnaire about how frequently they consumed different food products, including dairy products. The researchers categorised the participants into three groups: regular dairy consumers (at least once a week), monthly dairy consumers, and people who never or rarely consumed dairy products (non-consumers).
参与者(59%的女性,41%的男性)来自中国十个不同的地理区域,他们在2004年到2008年之间参加了这项研究,之前没有癌症病史。在招募时,每位参与者(年龄在30-79岁之间)都填写了一份关于他们食用不同食品(包括乳制品)频率的问卷。研究人员将参与者分为三组:经常食用乳制品的人(每周至少一次),每月食用乳制品的人,以及从不或很少食用乳制品的人(非消费者)。
Participants were followed-up for an average of around 11 years, and the researchers used data from national cancer and death registries as well as health insurance records to identify new cancer diagnoses. Both fatal and non-fatal events were included. The data analyses took into account a range of other factors that can affect cancer risk, including age, sex, region, family history of cancer, socio-economic status (i.e. education and income), lifestyle factors (i.e. alcohol intake, smoking, physical activity, soy consumption and fresh fruit intake), body mass index, chronic hepatitis B virus infection (for liver cancer), and female reproductive factors (for breast cancer).
研究人员对参与者进行了平均约11年的跟踪调查,研究人员根据国家癌症和死亡登记以及健康保险记录的数据来确定新的癌症诊断。研究收集了所有致命和非致命案例。数据分析考虑了一系列可能影响癌症风险的其他因素,包括年龄、性别、地区、癌症家族史、社会经济地位(即教育和收入)、生活方式因素(即饮酒、吸烟、体育活动、大豆消费和新鲜水果摄入)、身体质量指数、 慢性乙型肝炎病毒感染(肝癌)和女性生殖因素(乳腺癌)。
· Overall, around a fifth (20%) of the participants consumed dairy products regularly (primarily milk), 11% consumed dairy products monthly, and 69% were non-consumers. The average consumption was 38g per day overall in the whole study population and 81g per day among regular dairy consumers (compared with an average consumption of around 300g per day in participants from the UK Biobank).
·总体而言,约五分之一(20%)的参与者定期消费乳制品(主要是牛奶),11%每月消费乳制品,69%为非消费者。在整个研究人群中,平均每天摄入38克乳制品,普通乳制品消费者平均每天摄入81克(相比之下,英国生物样本库参与者平均每天摄入300克左右)。
· During the study period 29,277 new cancer cases were recorded, with the highest rate being for lung cancer (6,282 cases), followed by female breast (2,582 cases), stomach (3,577 cases), colorectal (3,350 cases) and liver cancer (3,191 cases).
·研究期间一共记录了29,277例新癌症病例,发病率最高的是肺癌(6282例),其次是女性乳腺癌(2582例)、胃癌(3577例)、结直肠癌(3350例)和肝癌(3191例)。
· People who consumed dairy products regularly had significantly greater risks of developing liver and breast cancer. For each 50g/day intake, the risk increased by 12% and 17% respectively.
·经常食用乳制品的人患肝癌和乳腺癌的风险明显更高。每天每摄入50克,风险分别增加12%和17%。
· Regular dairy consumption was associated with an increased risk of lymphoma (though this was not statistically significant).
·经常食用乳制品与淋巴瘤风险增加相关(尽管这在统计上不显著)。
· There was no association between dairy intake and colorectal cancer, prostate cancer, or any other type of cancer investigated.***
·乳制品摄入量与结直肠癌、前列腺癌或任何其他类型的癌症之间没有关联
原创翻译:龙腾网 http://www.ltaaa.cn 转载请注明出处
Both liver and breast cancer are among the most common types of cancer in China, accounting for around 393,000 and 368,000 new cancer cases each year respectively. While these study results do not prove causation, there are several plausible biological mechanisms that may explain these associations, according to the researchers. Greater dairy consumption, for instance, may increase levels of insulin-like growth factor-I (IGF-I), which promotes cell proliferation and has been associated with higher risks for several types of cancer. Potentially, female sex hormones present in cow's milk (such as oestrogen and progesterone) may have a role in the increased risk of breast cancer, whilst saturated and trans-fatty acids from dairy products may increase the risk of liver cancer. For the majority of Chinese people who do not produce enough lactase, dairy products may also be broken down into products that affect cancer risk.
肝癌和乳腺癌都是中国最常见的癌症,每年分别约有39.3万和36.8万新发癌症病例。虽然这些研究结果没有证明因果关系,但根据研究人员的说法,有几种貌似合理的生物机制可以解释这些联系。例如,更多的乳制品消费可能会增加胰岛素样生长因子- i (IGF-I)的水平,它能促进细胞增殖,并与几种癌症的更高风险有关。牛奶中的雌性激素(如雌激素和孕酮)可能会增加患乳腺癌的风险,而奶制品中的饱和脂肪酸和反式脂肪酸可能会增加患肝癌的风险。 对于大多数不能产生足够乳糖酶的中国人来说,乳制品也可能被分解成影响癌症风险的产品。
Dr Maria Kakkoura, Nutritional Epidemiologist at Oxford Population Health, and the first author of the study, said: 'This was the first major study to investigate the lix between dairy products and cancer risk in a Chinese population. Further studies are needed to validate these current findings, establish if these associations are causal, and investigate the potential underlying mechanisms involved'.
牛津人口健康中心的营养流行病学家、该研究的第一作者玛丽亚·卡库拉博士说:"这是第一项调查乳制品与中国人口癌症风险之间联系的重大研究。还需要进一步的研究来验证这些发现,确定这些联系是否有因果关系,并调查相关的潜在机制。"
Although the average level of dairy consumption in China remains much lower than in European countries, it has risen rapidly in recent decades.
尽管中国乳制品的平均消费水平仍远低于欧洲国家,但近几十年来,中国乳制品消费水平迅速上升。
Associate Professor Huaidong Du, Senior Research Fellow at Oxford Population Health, and one of the senior co-authors of the study, added: 'Whilst our results suggest there may be a direct lix between regular dairy consumption and certain cancers, it is important to be aware that dairy products are a source of protein, vitamins and minerals. It would not be prudent to reduce dairy consumption based solely on the results from the current study or without ensuring adequate intake of protein, vitamins and minerals from other sources.'
牛津人口健康的高级研究员杜怀东副教授,是这项研究的合著者,他补充道:"虽然我们的研究结果表明固定消费乳制品和某些癌症可能有直接联系,重要的是要注意,乳制品的蛋白质来源,维生素和矿物质。仅仅根据目前的研究结果,或者在没有确保从其他来源摄入足够的蛋白质、维生素和矿物质的情况下,减少乳制品消费是不明智的。"
评论翻译
TheSpatulaOfLove
I have a Chinese friend that made me aware of the differences in the diet he was accustomed to in China before coming to the US.

我有个中国朋友,通过他我才知道他来美国之前在中国的饮食习惯与我们的差异。
He observed how much we put cheese and other dairy into nearly everything. His first year in the US, he truly struggled to eat with the group, as it would make him pretty sick. It never dawned on me that Chinese cuisine really doesn't have a lot of dairy until he pointed it out.

他发现我们几乎所有食物都放很多奶酪和其他奶制品。在美国的第一年,他真的很难和大家一起吃饭,因为这会让他很不舒服。直到他说出来,我才意识到中国菜真的没有多少乳制品。
As far as lixage to liver/breast cancer, I'm not clear, but GI issues I believe without a doubt.

至于与肝癌、乳腺癌的联系,我不清楚,但我相信肠胃疾病是毫无疑问的。
原创翻译:龙腾网 http://www.ltaaa.cn 转载请注明出处


DayleD
A high proportion of people in China are lactose intolerant. Same with a lot of the places whose cuisines rarely feature cheese.

在中国,乳糖不耐受的人比例很高。很多地方的菜肴也很少以奶酪为特色。
Mydogsblackasshole
Basically everywhere but Northern Europe. Interestingly, light skin and lactose tolerance are believed to have co-evolved as strategies to deal with decreased Vitamin D production in northern latitudes

基本上除了北欧,其他地区都没有多少乳制品。有趣的是,浅色皮肤和乳糖耐受性被认为是共同进化策略,以应对北方纬度地区维生素D少的问题
versusChou
Lactose tolerance (lactase persistence is the actual term) is the right way to look at it. Lactose intolerance is natural and is the status quo of most mammals. It's essentially our bodies growing up and forcing the baby to stop drinking milk.

正确的方式应该是看乳糖耐受性(专业术语应该是lactose persistence乳糖耐受性)。乳糖不耐症是自然的,也是大多数哺乳动物的现状。本质上是我们的身体在成长,迫使婴儿停止喝奶。
There was also a decent correlation between lactase persistence and pastoral societies. Which makes sense. Groups that had goats, sheep and cows had access to regular milk. Therefore, people with lactase persistence had a good source they could go to that others couldn't.

乳糖耐受性和游牧社会也有良好的相关性。这就说得通了。饲养山羊、绵羊和奶牛的群体可以获得常规牛奶。因此,有乳糖耐受性的人就有很好的食物来源,而其他人却不行。
ifnerdswerecool
We have alot of cheese in Pakistan. It's called Paneer.

巴基斯坦有很多奶酪。它被称为印度奶酪。
sachin571
Same in India. I mean, we worship the cow for it's dairy sustenance!

印度也是这样。我的意思是,我们崇拜奶牛,因为它提供乳制品!
原创翻译:龙腾网 http://www.ltaaa.cn 转载请注明出处


sitwayback
Yogurt, too obviously, which then brings into the question of the roles of various bacteria, etc… and it's effect on human gut/health

很明显,酸奶又带来了各种细菌的作用等问题,以及它对人体肠道、健康的影响
BIGE8483
My girlfriend traveled to China to study for a semester years ago. When she came back to the US, she had a lot of trouble eating the foods she used to eat all the time, specifically foods with cheese and other dairy products. Definitely a difference in cooking culture between the two countries.

几年前,我女朋友去中国学习了一个学期。 当她回到美国后,她过去一直吃的东西吃不惯了,特别是有奶酪和其他乳制品的食物。中美两国的饮食文化肯定有差异。
heycanwediscuss
Aren't lot of them lactose intolerant? It would be interesting to see what happens with regular consumption of an allergen

中国人不是很多都多乳糖不耐受吗?观察经常摄入过敏原会发生什么应该很有趣。
jawshoeaw
Not exactly. Lactose is not an allergen nor does it stimulate an immune response in the lactose intolerant, at least not directly

不完全是这样。乳糖不是过敏原,也不会刺激乳糖不耐受性患者的免疫反应,至少不会直接刺激
mmortal03
Agreed. Does anyone here have stats on how many people in China have an *actual* allergy to dairy products, rather than lactose intolerance? That's something that also exists, but is less common.

同意。有没有人知道中国有多少人真正对乳制品过敏,而不是乳糖不耐症?对乳制品过敏的情况也存在,但不太常见。
heycanwediscuss
Is refreshing to see a logical non racist response in the comments

在评论中看到合乎逻辑的非种族主义的回应让人耳目一新。
原创翻译:龙腾网 http://www.ltaaa.cn 转载请注明出处


linderlouwho
Is that why chronic alcohol consumption is on most lists of carcinogens?

这就是为什么大多数致癌物清单都收录长期饮酒的原因吗?
babybunny1234
It's not really an allergy (usually) — it's the inability to digest lactose sugar, which gut bacteria are more than happy to do in your stead and making gas in the process. It's similar to eating too many beans for some folks.

这并不是真正的过敏(通常情况下),而是无法消化乳糖,而肠道细菌很乐意代替你消化乳糖,并在这个过程中产生气体。 对某些人来说,这类似于吃了太多的豆子。
原创翻译:龙腾网 http://www.ltaaa.cn 转载请注明出处


Responsible-Art8603
Yes. You are right. I'm Chinese and I'm lactose intolerant. But nowadays we can find lactose free milk in the supermarket.

是的。你说的没错。我是中国人,我有乳糖不耐症。但是现在可以在超市找到不含乳糖的牛奶。
GearWings
It's not a allergen. It's your body not producing an enzyme that breaks down lactose.

这不是过敏原。 是你的身体没有产生分解乳糖的酶。
AnomalisticJes
I'm lactose intolerant, but I take lactose pills. Could this still hurt me?

我有乳糖不耐症,但我吃乳糖药片。这还会伤害我吗?
heycanwediscuss
I don't know. I do wonder though.

我不知道。不过我确实很好奇。
Blerty_the_Boss
We would probably have to see this study replicated with a population that isn't lactose intolerant first though.

我们可能首先要看这项研究在没有乳糖不耐症的人群中重复进行。harmlesshumanist
It appears that they examined urban/rural divide but did not incorporate it in their multivariate regression… But the urban/rural divide was an even stronger predictor of all three cancers than dairy intake…
It otherwise seems fairly robust.

他们似乎研究了城乡差异,但没有将其纳入多变量回归。但是,城乡差异比乳制品摄入更能预测这三种癌症。
除此之外,研究乎相当扎实。
But as others have pointed out, performing population level studies in countries with such homogeneous population has limited application to cosmopolitan countries or countries with different founder effects/ethnicities.

但正如其他人指出的那样,在具有这种同质人口的国家进行人口水平研究,对世界性国家或具有不同始祖效应和多种族国家的应用有限。
irotsoma
I only skimmed the article, so maybe it was addressed, but did they take into account the prence of melamine additive in their milk products that was revealed a while back? I know that does a number on kidneys, so not sure if it would affect other body parts, but the way cancer spreads, it might be a contributing factor as well as other lax safety standards in carcinogens entering the processed food chain.

我只是浏览了一下文章,所以可能解决了,但他们有没有考虑到奶制品中普遍存在的三聚氰胺添加剂?我知道这会对肾脏造成影响,所以不确定是否会影响身体的其他部位,但癌症的扩散方式可能是个因素,还有安全标准不严格,无法阻止致癌物质进入食品加工链。
原创翻译:龙腾网 http://www.ltaaa.cn 转载请注明出处


plmel
Does anyone know if this was also studied in populations not commonly intolerant of lactose? Thanks, just curious to see a comparison

有人知道在一般不耐乳糖的人群中也进行研究了吗? 谢谢,只是想看看对比值。
pan_paniscus
Yes, take a peek at the article. It references analogous studies in other regions.

是的,看看这篇文章。参考了其他地区的类似研究。
Front-Pick3134
This is why I don't believe a single scientific study about food
One week chocolate is as deadly as cyanide, the next it's amazing for your heart. One week fish can cause cancer, the next you should eat as much as possible. One day meat is to be avoided at all cost, the next it's avocados or grapes.
Fuck all this noise.

这就是我不相信任何关于食物科学研究的原因。
这周巧克力和氰化物一样致命,下周就对心脏好了。这周鱼致癌,下周就能尽可能多吃鱼。 今天要尽可能不吃肉,明天就不吃牛油果或葡萄。
去他妈噪音。
mango-vitc
I simple cannot believe this study. The environment in China is so harsh on the body, when you factor in pollution, a seemingly lack of regulations and ethics to whatever goes in and on your body. It seems impossible you would be able to do a property controlled experiment.

我简直不敢相信这项研究。中国的环境恶劣对身体的伤害大,当考虑到污染、对任何进入你身体的东西似乎缺乏规范和道德。你似乎不可能做受控的性能实验。
Convict003606
Ok, how is it that you think we do these studies in the US?

你觉得我们在美国是怎么做这些研究的?
Team_Braniel
China also had a major problem with producers adding chemicals to milk and baby formula for years.
2008 isn't that long ago and these results may be illustrating the long aftermath of that.


多年来,中国还存在生产商向牛奶和婴儿配方奶粉中添加化学物质的严重问题。
2008年过去没有多久,这些研究结果也可能说明了2008年事件带来的长期后果。
TheOceanBoy
There are studies on non Chinese populations that show similar results. The lix between consumption of animal products and increased risk of heart disease, cancers, etc. is well documented. What is also well documented is how the longest lived groups eat these products minimally.

对非华裔人口的研究也显示了类似的结果。食用动物产品与增加心脏病、癌症等风险之间的联系有充分的文献证明。长寿人群都很少食用这些产品,这也是有文献证明的。
Fala1
Isn't yoghurt generally considered to be beneficial for your health though?
I feel like some distinctions would be helpful, such as separating naturally fermented dairy (i.e. yogurt or kefir) from clearly unhealthy products like ice cream which is loaded with fat and sugar.

不是普遍认为酸奶对健康有益吗?
我觉得有区分是有帮助的,比如把自然发酵的乳制品(如酸奶或牛奶酒)和明显不健康的产品(如富含脂肪和糖的冰淇淋)分开。
vid_icarus
Yogurt is good for your gut bacteria but it is still made with the raw dairy ingredients that can fuel liver disease, breast cancer, and other cancers. It's not necessarily a matter just of fats, sugars, and calories. There are base chemical compounds in non human milks that just aren't good for you. Even animals stop drinking their own milk after they grow up a little. Baby animals aren't supposed to consume milk their whole lives and neither are we. Milk is a super fuel for babies because they need growth, unfortunately cancers use the same stuff that helps babies grow to grow itself.

酸奶对你的肠道细菌有好处,但仍然是由可能助长肝病、乳腺癌和其他癌症的乳制品原料制成的。这不仅仅是脂肪、糖和卡路里的问题。非人类奶中含有对人体有害的基本化合物。就连动物长大了也不喝奶了。小动物不应该一辈子都喝奶,我们也不应该。奶是婴儿的超级燃料,因为他们需要生长,不幸的是,癌症使用同样的东西来帮助自己的孩子生长。
WeirdAndGilly
These are a lot of specific claims. Do you have any proof besides one or more correlation studies?

有很多明确的断言。除了一项或多项相关研究之外,还有其他证据吗?
jumpbreak5
The idea of a large population study is that it should control for other factors like that. If pollution is known to cause cancer and such, then every person in the study is affected, not just the ones who drink milk. If the ones who drink milk have an even stronger association with cancer, that should be an indication that milk is a problem.

大规模人口研究的理念是应该控制其他类似的因素。如果已知污染会导致癌症等,那么每个参与研究的人都会受到影响,而不仅仅是那些喝牛奶的人。如果喝牛奶的人与癌症有更强的联系,那这就意味着牛奶是个问题。
Personally, I think all this really says is that you shouldn't eat something you're allergic to. Almost all Chinese people are lactose intolerant.

就我个人而言,这些信息真正的意思是,不应该吃会过敏的东西。几乎所有的中国人都有乳糖不耐症。
Timely-Excitement295
Thank god I'm not Chinese.

幸亏我不是中国人。