随着通胀成为美国小企业主的主要担忧,悲观情绪升温
A sense of pessimism rises as inflation becomes the main concern for small-business owners
2022-04-18
翱翔精灵
9980
0
0
收藏
纠错&举报
译文简介
看看美国老百姓现在是怎么发牢骚的
正文翻译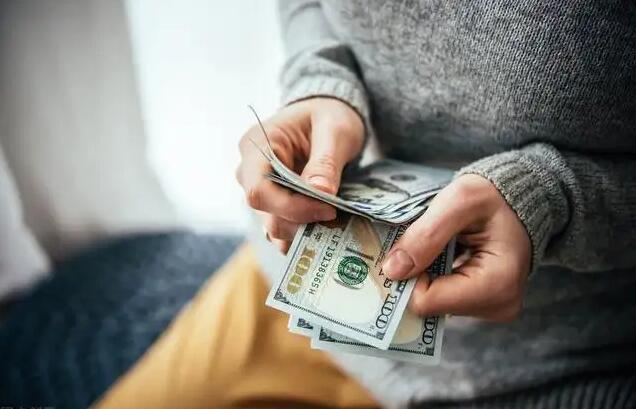 A sense of pessimism rises as inflation becomes the main concern for small-business owners
Expectations that economic conditions will improve in within 6 months is at a record low, according to the latest Small Business Optimism Index.
随着通胀成为小企业主的主要担忧,悲观情绪升温
根据最新的小企业乐观指数,对经济状况将在6个月内改善的预期处于历史低位。
Pizzaiola 比萨餐厅在纽约北巴比伦区为招聘侍应生和送货司机贴出的广告
April 12, 2022, 5:58 PM CST
By Martha C. White :Martha C. White is an NBC News contributor who writes about business, finance and the economy.
The Pizzaiola pizzeria restaurant advertises for wait staff and delivery drivers, in North Babylon, N.Y.
Small-business owners are more pessimistic about the economy than they have been in decades, according to the Small Business Optimism Index released Tuesday by the National Federation of Independent Business.
The index was down by 2.4 points in March, the third monthly drop in a row. And the percentage of business owners who think things will get better over the next six months fell to the lowest level in the survey's 48-year history.
Thirty-one percent of owners pointed to inflation as the single biggest problem facing their businesses, up by 5 points from February, the highest reading since the first quarter of 1981.
Rising prices are now regarded as a worse problem than the labor shortage.
"Their outlook has definitely soured over the last three months," said Holly Wade, the executive director of the National Federation of Independent Business. "They continue to see inflation as this huge obstacle they have to navigate."
And it's getting bigger.
2022 年 4 月 12 日
作者:玛莎·C·怀特,她是NBC 新闻的撰稿人,撰写有关商业、金融和经济的文章。
根据全国独立企业联合会周二发布的小企业乐观指数,小企业主对经济的看法比几十年来更加悲观。
该指数 3 月下跌 2.4 点,为连续第三个月下跌。认为未来六个月情况会好转的企业主比例降至该调查 48 年历史上的最低水平。
"在过去三个月里,他们的前景肯定恶化了,"全国独立企业联合会执行董事霍莉韦德说。"他们继续将通胀视为他们必须克服的巨大障碍。"
而且它越来越高。
The Consumer Price Index, a key measure of the inflation rate, rose to 8.5 percent in March, up from 7.9 percent in February and fueled in large part by rising gas prices, according to data released Tuesday by the Bureau for Labor Statistics.
It is the first time small-business owners have faced such a sustained period of runaway price increases, and the sense of being in uncharted territory contributes to their downbeat expectations, Wade said.
"Most small-business owners have never experienced anything remotely close to this. Very few small businesses that are open now were open in the late '70s and early '80s," she said. "Their profit dollars are being stretched pretty thin right now."
And in some cases, they're disappearing completely.
Bianca Jackson, who owns BrickRose Exchange, an event space in Baltimore, said her costs for supplies and raw materials have risen "astronomically" since the beginning of the year.
根据美国劳工统计局周二公布的数据,作为衡量通货膨胀率的关键指标,消费者价格指数从 2 月份的 7.9% 上升至 3 月份的 8.5%,这在很大程度上是由于汽油价格上涨。
韦德说,这是小企业主第一次面临如此持续的价格暴涨时期,处于未知领域的感觉助长了他们的悲观预期。
"大多数小企业主从未经历过类似的事情。在 70 年代末和 80 年代初,现在开业的小企业很少,"她说。"他们的利润现在被捉襟见肘了。"
在某些情况下,它们会完全消失。
拥有巴尔的摩活动空间 BrickRose Exchange 的 Bianca Jackson 表示,自今年年初以来,她的供应和原材料成本"呈天文数字"上升。
In January, she signed a contract to host a small wedding in March. "Even within those two months, there were vast differences between what we quoted and what the actual price was," she said. Flowers cost double, while decorating supplies and rentals were up by as much as 20 percent.
When the event was over, "I ran all the numbers, and we literally ended up with $25," Jackson said.
While inflation may have surpassed labor as the biggest headache for business owners, the labor market is holding on as a very close second. Nearly half the business owners responding to the business federation's survey reported that they had job openings they could not fill in March.
Supply chain problems are not letting up, either. Forty percent of owners said supply chain disruptions have had a significant impact on their businesses, an increase over February.
"There are no lights at the end of the tunnel that they can see yet," Wade said.
一月份,她签了一份合同,在三月份举办了一场小型婚礼。"即使在这两个月内,我们报价的价格与实际价格之间也存在巨大差异,"她说。鲜花成本翻了一番,而装饰用品和租金上涨了 20%。
活动结束后,"我计算了所有的数字,最终我们就赚了25 美元,"杰克逊说。
虽然通胀可能已经超过劳动力成为企业主最头疼的问题,但劳动力市场紧随其后。响应商业联合会调查的近一半企业主报告说,他们在 3 月份有无法填补的职位空缺。
供应链问题也没有缓解。40% 的业主表示,供应链中断对他们的业务产生了重大影响,比 2 月份有所增加。
"他们还看不到隧道尽头的光亮。"韦德说。
评论翻译
typkrft
Some of the casual dining restaurants where I live have literally doubled their prices. And the people down here for the most part are very very lower middle class or lower class. I'm not sure how it's sustainable at all. Most people aren't going to spend 60+ for two people on fast casual Mexican or Greek food.

我住的地方的一些休闲餐厅的价格实际上翻了一番。而且这里的人大部分都是非常底层的中产阶级或下层阶级。我不确定它是如何可持续下去的。大多数人不会为两个人得花 60 多美元的墨西哥或希腊快餐买单。
Ashenox
Places have started to close around me because food costs an arm and a leg from them. Businesses aren't gonna have a fun time for the next few years.

我周围的地方已经开始关门了,因为食物花费极其昂贵。在接下来的几年里,企业不会有快乐的时光。
Geddyn
I manage a quick service restaurant and the prices of product have skyrocketed in the last month or so. For example, we were paying $100 for a case of chicken about 4 or 5 weeks ago. Now that same case is $160.
And last year they were $70 a case.

我经营一家快餐店,产品价格在过去一个月左右飞涨。例如,大约 4 或 5 周前,我们为一箱鸡肉支付了 100 美元。现在同样的商品价格是 160 美元。
去年他们还是 70 美元一箱。
Kalapuya
I have a family of four and we had to stop going out to eat because even if we go to a modestly-priced restaurant the bill will end up being >$80.

我有一个四口之家,我们不得不停止出去吃饭,因为即使我们去一家价格适中的餐厅,账单最终也会超过 80 美元。
CamelSpotting
A was driving through downtown Denver the other day, thought I'd stop at a gyro chain and pick something up. $17 for the cheapest one!! I got a water.

前几天开车穿过丹佛市中心,本打算在一家gyro chain(美国一家地中海菜式连锁快餐厅)前停下来选点东西。结果最便宜的也要17美元!!最后买了瓶水。
pippybongstocking93
Canola oil here went from 19/5gal to 50/5gal. We serve fried fried chicken and jojos and change our oil twice per day. It's made the prices of each sandwich go up by $2-3 and the average person pays close to $20 for one person (not including tip). It's a food truck so overhead is low and not hurting us too much, but I can't even imagine how much full-service restaurants are struggling.

这里的菜籽油从 19/5 加仑增加到 50/5 加仑。我们供应炸鸡和 jojos,每天得更换两次油。它(油涨价)使每个三明治的价格上涨了 2-3 美元,而普通人得为每个人支付近 20 美元(还不包括小费)。我们经营的是一辆流动食品餐车,所以固定开销很低,还不会对我们造成太大伤害,但我甚至不敢想象有多少提供全套服务的正式餐厅正在苦苦挣扎。
Most-Philosopher9194
You change the oil twice a day?! Holy fuck, This consumption is too high. How many fryers do you have?

一天换两次油吗?!天哪,这消耗量也太大了吧。你有几个炸锅?
pippybongstocking93
Two. We sell fried chicken and jojos— so it's a necessity to change them otherwise the chicken gets dark too quickly and is still raw on the inside.

两个锅。我们卖炸鸡和 jojos——所以有必要更换它们,否则鸡肉会很快变黑,里面还是生的。
AintEverLucky
we sell fried chicken and jojos
pardon my ignorance, but: what are jojos?

请原谅我的无知,但是:jojos 是什么?
Huge_Put8244
pardon my ignorance, but: what are jojos?
You out here like a hero asking the real questions.lol

你在这里英雄般地提出了一个真正的问题.大笑
pippybongstocking93
Thick cut fried potato wedges
Local to the PNW, they are thick cut fried potato wedges

厚切炸薯角。
太平洋西北地区的本地人这么叫它,它们是油炸厚切的炸土豆块
MissiontwoMars
Western fries on the east coast, jojos on the west coast

东海岸的炸薯角,西海岸的jojos
f3nnies
They're called wedge fries like, everywhere in the US. Jojos is just a weird way to say it.

它们在美国各地都被称为炸薯角。Jojos 只是一种奇怪的说法。
HunterRose05
Is that 20 usd for a chicken sandwich?

一个鸡肉三明治要20 美元吗?
pippybongstocking93
Nah it's 13.50 and a small jojo (abt 1 russet potato) is 5 so it comes out to 18.50. I suppose I should have been more specific.

不,它卖 13.50块,一个小 jojo(大约相当于 1个褐土豆)卖 5块,所以实际是 18.50块。我想我应该更具体一些。
shunkamunka
People tip at a food truck?

流动餐车的顾客也给小费吗?
pippybongstocking93
Ya, I would say about 80% of ppl tip.

是的,我会说大约 80% 的顾客都会给小费。
原创翻译:龙腾网 http://www.ltaaa.cn 转载请注明出处


dirtymoney
Hell! The donut shop near me doubled their prices. After spending $8 for two specialty donuts (bavarian cream, jelly, etc. etc.).... I'm not going back.

简直是地狱!我附近的甜甜圈店价格翻了一番。在花了 8 美元买了两个特色甜甜圈(巴伐利亚奶油、果冻等)之后......我不会再光顾那里了。
YouJustLostTheGameOk
We had to take the 8oz NY strip off our menu as it jumped in price by 2x over night. It's not the only thing either:(

我们不得不把 8 盎司的纽约客牛排从我们的菜单上去掉,因为它的价格在一夜之间上涨了 2 倍。而这也不是唯一的:(
Roadrage000
Our family of 4 went out for dinner last night for the first time in over a month - I was too tired to cook. Kids are 13 & 16 and eat adult sized meals.
We went to a local sports bar.. 4 meals & 4 sodas = $78. Plus $15 tip = $92
It will be a long time before we do that again. Next time I'm too tired to cook.. There is no way this is sustainable for anyone.

昨晚我们一家四口出去吃晚饭,这是一个多月以来的第一次——我太累了,不想做饭。孩子们分别是 13 和 16 岁,都吃成人份量的饭菜。
我们去了当地的一家运动酒吧.. 4份正餐和 4份苏打水= 78 美元。加上15 美元的小费 = 92 美元
我们需要很长时间才能再次这样做。直到下次我累得不想做饭了...这对任何人来说都是不可持续的。
ChiefDrejer
Feels like every time I go out to eat I see a neighboring restaurant that has shuttered due to food and labor costs.

感觉就像每次我出去吃饭时,我都会看到附近的一家餐馆因为食物和劳动力成本而关门了。
cycbersnaek
I used to own a restaurant and it fucking sucked. If eggs drop on prices beef goes up. If beef prices go down, pork goes up.
So I sold to 6 years ago and opened an ice cream shop now I only ever worry about milk prices.

我曾经开过一家餐馆,他妈的糟透了。如果鸡蛋价格下跌,牛肉就会上涨。如果牛肉价格下跌,猪肉就会上涨。
所以我6年前把它卖了,另外开了一家冰淇淋店,现在我只需要担心牛奶价格了。
Rooooben
Food cost up by 1/3, our margins are gone or negative. You're gonna see a lot more restaurants disappear, the first wave were the poorly run. Now it's formerly profitable businesses and growing businesses who are seeing their savings disappear.

食品成本上涨 1/3,我们的利润已经消失或变成了负数。你会看到更多的餐馆消失,第一波是经营不善,现在则是以前还能盈利和成长中的企业看到他们的积蓄消失了。
EternalSaiyanGod16
My Fiancé owns a small breakfast/lunch place in our town. He and his business partner (they own 50/50) have both been struggling to keep their food affordable at the same quality for months now. They were on the verge of closing in 1o2 month. Food cost has almost doubled and is getting worse, as well as reduced availability of items they need for their menu. They've prided themselves on high quality, well portioned food at an affordable price and have had to raise prices several times to meet food cost and pay their employees. It's truly horrible and it's even worse when regulars come in and complain about prices. It's heart breaking for he and it's hard to watch.

我的未婚夫在我们小镇上拥有一个小型餐馆。几个月来,他和他的合伙人(他们各拥有 50%)都一直在努力让他们提供的食品能以同样的质量负担得起。他们在一两个月后即将倒闭。食品成本几乎翻了一番,而且越来越糟,他们的菜单所需物品的供应也减少了。他们以实惠的价格提供高品质、分量十足的菜式而自豪,现在不得不多次提价以支付食物成本并支付工资。这真的很可怕,当常客进来抱怨价格时,情况更糟。这让他心碎,很难过。
Existing-Technology
Ukraine and Russia are 1/4-1/3 of the global wheat supply. Some volatility is priced in, but what most people don't know is that ammonia production is extremely energy intensive. The US farm is highly dependent on ammonia for crop production. This is going to get a lot worse before it gets better.

乌克兰和俄罗斯占全球小麦供应量的 1/4-1/3。 这些波动性已被计入价格,但大多数人不知道的是,美国农场高度依赖氨来生产农作物,而氨的生产非常耗能。 在情况变好前,可能会变得更糟。
1Soup_is_Good_Food1
Doubled prices but probably no pay raises for their staff.
Waaaah. Restaurants have been exploiting their employees for hundreds of years. I have little sympathy.

价格翻了一番,但他们的员工可能没有加薪。
哇哦。数百年来,餐馆一直在剥削员工。我有点同情。
JhymnMusic
Yesterday my company sends the President Blog post email about "why are so many people leaving the industry?". Two hours later a company survey goes around "how can we improve your work life (without increasing pay!)" .... Get fucked.

昨天我的公司向总裁博客发送电子邮件,内容是"为什么有这么多人离开这个行业?"。两个小时后,一项企业调查开始了:"我们如何改善你的工作生活(但不增加工资!)"....去你的吧
fatcIemenza
They literally included the "(without increasing pay!)" part? Its like they're begging us to riot.

他们真的是在字面上写上了"不增加工资!"部分吗?就像他们在乞求我们发起暴动一样。
JhymnMusic
HR quickly "recalled" the email and resent it without that part lol. It was genuinely comedic. (ya know, aside from how incredibly depressing it is)

人力资源部迅速"召回"了这封电子邮件,并在没有那部分的情况下重新发送了它,哈哈。这真是一出喜剧。(你知道,除了令人难以置信的令人沮丧之外)
原创翻译:龙腾网 http://www.ltaaa.cn 转载请注明出处


aramis34143
"how can we improve your work life (without increasing pay!)"
"Ugh, fine. Four day work week."

"我们怎样才能改善你的工作生活(但不增加工资!)"
"嗯,很好。要不每周工作四天吧。"
kenfury
how can we improve your work life (without increasing pay!)
"Talk to my landlord and mortgage companies about freezing increased","Oh wait, that unfeasible".

"我们怎样才能改善你的工作生活(但不增加工资!)"
"跟我的房东和抵押贷款公司谈谈冻结(房租和利息)的问题怎么样","哦等等,那不具备可行性。"
y2k_o__o
haha... yea same goes for the company I am currently at.
Basically, they conducted a survey at the beginning of the year telling us how "happy" and how content we are with current job and pay....
It's April, and there's no news with regards to pay scale adjustment

哈哈...是的,我现在所在的公司也是如此。
基本上,他们在年初进行了一项调查,告诉我们应该"快乐"以及我们对当前工作和薪酬的满意程度......
现在4月了,还没有任何调薪消息
skeetsauce
Reminds me of when my company cancelled Friday donuts to save on costs and then the next week the CEO donated $100k to the local police department around spring 2020. Shit was fucked up.

让我想起了我的公司取消了周五的甜甜圈以节省成本,然后在下一周,CEO在 2020年春季左右向当地警察局捐赠了 10 万美元。事情搞砸了。
Crafty-Ad-3596
It's called "protection money."

这就是所谓的"保护费"嘛。
Bomcom
I was just at an event where business owners got together to discuss strategies. When the labor shortage came up they all agreed higher wages were not the answer and that their new millennial employees just wanted a fun place to work, you know ping pong tables and stuff. These were companies worth tens of millions.

我只是参加了一个企业主聚在一起讨论战略的活动。当劳动力短缺出现时,他们都同意提高工资并不是解决办法,他们认为新千禧一代员工只是想要一个有趣的工作场所,你知道就是乒乓球桌之类的东西。这些还都是价值数千万的公司。
mrhandbook
I went to a business design symposium with some large business and small business leaders and various architectural design firms, workplace consultants, etc.
It was all about how best to design workplaces and ways to incorporate life and fun to reduce turnover and attract talent. During the question period I asked if there were any use case studies that showed office design was useful for retaining people vs just increasing their pay and time off.
You'd have thought I had just murdered a dozen puppies on stage by the reaction I got. Was answered that this symposium was strictly about designing places and incorporating fun and activities and not about anything actually useful for reducing turnover

我曾经和一些大大小小的企业的领导者以及各种建筑设计公司、工作场所顾问等一起参加了一个商业设计研讨会。
一切都是关于如何最好地设计工作场所以及如何将生活和乐趣融入其中,以减少人员流动并吸引人才。在提问期间,我询问是否有任何可用案例的研究表明办公室设计对于留住员工而不是仅仅增加他们的工资和休假是有用的。
我得到的反应就像是我刚刚在台上杀死了十几只小狗。有人回答说,这个研讨会严格来说是关于如何设计办公场所和融入乐趣和活动,而不是关于任何对增加营业额真正有用的东西。
tonysnight
Same thing for a lot of spots bro. Food supply costs are up massively added with the new min wages in my area - it's tough for some of these business owners. Min wages was slow and gradual and planned. The food related supply has rocketed like crazy in a short amount of time with the wars and the Covid-19. There's a lot of factours bros but being in small business is tougher than ever. There's not much anyone can do about it either bc of the inflation shit and the housing costs and what have you. My old area rent on one bed one bath apts are up like 50% from pre Covid. Like 20% since last year.

兄弟们很多地方都是一样的。食品供应成本随着我所在地区新的最低工资而大幅增加——这对这些企业主中的一些人来说是艰难的。最低工资是缓慢的、渐进的、有计划的。但随着战争和 Covid-19 的爆发,与食品相关的供应在短时间内猛增。有很多因素,但从事小企业比以往任何时候都更加艰难。无论是通货膨胀、住房成本以及其他的什么,任何人都无能为力。我在旧城区只有一张床和一个浴室的房间租金比Covid 疫情前上涨了 50%。然后去年以来还上涨了 20%。
wtyl
The collapse of the middle class business owner. The pandemic showed how much our political leaders prioritized the corporations over everyone else.

中产阶级企业主的崩溃。大流行表明我们的政治领导人将公司置于其他所有人之上。
DoctaMario
Big corporations love inflation because they have the deep pockets to weather it while reducing their competition on a local level

大企业喜欢通货膨胀,因为他们有足够的财力经受住它,同时还能减少当地的竞争者
jarredmars1
Seriously, and they wonder why drug and alcohol deaths are at there highest. People are suffering and we have been for awhile, now I feel like we're all fucked.

说真的,他们想知道为什么毒品和酒精死亡人数最高。人们正在受苦,我们已经受了一段时间了,现在我觉得我们都完蛋了。
Kahzgul
Starve fast but have free time, or starve slow and have none. Not really a hard choice.

饿得快但有空闲时间,或者饿得慢而没有时间。这并不是一个艰难的选择。
Prodigy195
Ding ding ding.
The "American Dream" worked because it was feasible for most people. People were told to graduate high school, don't get in major legal trouble, get a good job, get married, have a kid and everything will fall into place. And for a large portion of middle class folks it did and the social contract was fulfilled.
Now that contract is broken. I'm 35 and my generation had it drilled into us "go to college". So went to school and were saddled with debt and a recession right around graduation. We were hit with piss poor wage stagnation, a housing bubble and now out of control prices, a 20 year war bringing trillions in debt and a wealthy class that is growing more and more wealthy while the middle class dwindles.

叮叮叮。
"美国梦"之所以奏效,是因为它以前对大多数人来说都是可行的。人们被告知要高中毕业,不要遇到重大的法律问题,找到一份好工作,结婚生子,一切都会水到渠成。对于大部分中产阶级来说,它确实做到了,社会契约也得到了履行。
现在这个契约被打破了。我今年 35 岁,我这一代人已经被灌输为必须"上大学"。所以去了大学,然后在毕业时背负着债务和经济衰退。我们遭遇了糟糕的工资停滞、房地产泡沫和现在失控的价格、20 年的战争带来了数万亿美元的债务以及富裕阶层越来越富裕,而中产阶级却在减少。
MacDerfus
Funny story, the interest on my mortgage loan is deducted from my taxes. The interest on my student loans is not. It's just a little thing, but stands out as how things are rigged.

有趣的故事,我的抵押贷款利息可以从我的税款中抵扣。但我的学生贷款利息不行。这只是一件小事,但在说明事情是如何被操纵时却脱颖而出。
原创翻译:龙腾网 http://www.ltaaa.cn 转载请注明出处


Prodigy195
Yep! Wife and I got ~4300 in mortage interest deducted this year. For her student loans? Nada.
It's just frustrating hearing all the stories about "why aren't millennials buying homes/having kids/shopping at 'insert retail/chain store that was successful in the 80s-90s but struggling today" as if there aren't clear reasons why.
Millennials and Gen Z aren't some new species of human. We're the same with generally the same desires as generations past i.e find a career, earn a living, start a family, try to actually enjoy our short human lives and maybe retire for a bit. Yet the bulk of our generation isn't going to experience that life.

没错!我和妻子今年抵扣了约4300 块的抵押贷款利息。但是她的学生贷款呢?一个子儿也不行。
听到所有关于"为什么千禧一代不买房、不生孩子以及在 80 年代至 90 年代成功但今天却在苦苦挣扎的零售-连锁购物店之类的故事只是令人沮丧,好像没有明确的原因。
千禧一代和 Z 世代并不是人类的一些新物种。我们与过去几代人的愿望大致相同,即找到职业,谋生,组建家庭,尝试真正享受我们短暂的人生,也许退休一段时间。然而,我们这一代的大部分人都不会经历那种生活。
Marthaver1
Specially with real estate properties rising in prices because they are being bought up by the rich or corporations. The American Dream is fuxking dead. And our politics are letting it happen.

特别是房地产价格上涨,因为它们被富人或公司收购。美国梦已经死了。而我们的政治正在让它发生。
Aggressive-Meat4639
Plumber. Same here. Prices for concrete, lumber, pipe, fittings, appliances, etc. are way over what the jobs were bid for, so the sub-contractors are holding off until prices come down. Now there are like 20 massive jobs on hold and guys are sitting at home indefinitely.

水管工。同样在这里。水泥、木材、管道、配件、电器等的价格都远远超过了投标工程时的价格,因此分包商一直在等待价格下降。现在有大约 20 个大规模的工程被搁置,人们无限期地坐在家里。
Peterdavid12345
The mainstream medias will make you believe that inflation is because of labor shortage, covid-19, chain disruption.
But my theory is because there are less-demand for USD in foreign banks and nations.
Or the top 0.1% are converting USD to other assets like gold, bitcoin, other currencies, etc.

主流媒体会让你相信通货膨胀是因为劳动力短缺、covid-19、供应链中断等等。
但我的理论是因为外国银行和国家对美元的需求减少了。
或者前 0.1% 的人正在将美元兑换成其他资产,比如黄金、比特币、其他货币等。
XonicGamer
Thought Fed was supposed to stop printing money before huge inflation hits. And they are still printing money and not increasing interest rate. Inflation is going to get worse...

我认为美联储应该在巨大的通货膨胀袭来之前停止印钱。他们仍然在印钞票,而不是提高利率。通货膨胀会越来越严重...