找到内心平静的最好方法是什么?( 一 )
What are some of the best ways to find inner peace?
2022-04-03
可乐加冰
7665
0
0
收藏
纠错&举报
译文简介
网友:在探讨如何找到内心平静的方法之前,我想先探讨一下内心平静的基本概念。为了进一步阐述,我将分为三个部分来回答你的问题。首先,什么是内心的平静? 第二个问题是,为什么大多数人都无法实现这一目标? 第三,如何真正实现它......
正文翻译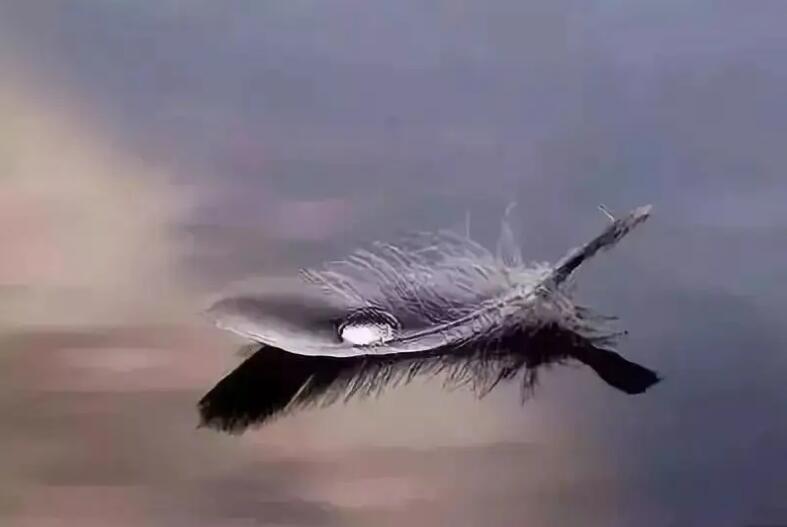 What are some of the best ways to find inner peace?
找到内心平静的最好方法是什么?( 一 )
原创翻译:龙腾网 http://www.ltaaa.cn 转载请注明出处
评论翻译
Aghor Bhadra, lives in Ambala, Haryana, India (2021-present)
Dear concerned,
Before getting into the ways to find inner peace, I would like to delve into the basic concept of inner peace. To elaborate further I'll divide my answer to your query into three parts. First is, what is inner peace? Second is, why most of the people fail to achieve it? Third, how to actually achieve it?
a) What is inner peace? : Inner peace in my opinion is a permanent state of calmness. Inner peace doesn't depend upon any circumstances neither it is short-lived. Once you have reached there, there is no coming back. One then remains in that calm forever.

在探讨如何找到内心平静的方法之前,我想先探讨一下内心平静的基本概念。为了进一步阐述,我将分为三个部分来回答你的问题。首先,什么是内心的平静? 第二个问题是,为什么大多数人都无法实现这一目标? 第三,如何真正实现它?
a) 什么是内心的平静? 在我看来,内心的平静是一种永久的平静状态。内心的平静不取决于任何环境,也不是短暂的。一旦你实现内心平静,你就再也不会回来了。然后一个人会永远保持这种平静。
People usually confuse happiness with inner peace. However these two are very different states of mind. Happiness is a temporary state of mind. It keeps on changing as per the circumstances. And so is sadness. Now then what is happiness and what is sadness and what causes these states of a mind? Simplest answer is fulfilment of any desire is happiness and non fulfilment of any desire causes sadness. Now because our mind keeps on desiring something or the other every single moment and each and every desire of ours can not be fulfilled, this cycle of happiness and sadness keeps on repeating itself. When we get what we want, we feel happy for sometime, then we desire of something else and when we don't get it, we feel sad about it. Both these states are temporary and depends upon circumstances around us.
Peace is something very different and very difficult to explain in words as it is a state of mind. Describing it is something like explaining someone who has never tasted a mango, the taste of mango. In simplest words, it is a state of mind where one neither feels the pain nor any happiness. Happiness and sadness both are vibrations of different kinds. In peace, there is no vibration. Nothing can make you happy and nothing can make you sad in this state. No matter how trying or how favourable the circumstances are around you, they won't have any impact upon you. This is why peace is permanent. The point to take home is, peace is not in happiness, peace is beyond the concept of happiness and sadness. A man at peace becomes immune to pain and happiness both.

人们通常把幸福和内心的平静混为一谈。然而,这两种心态截然不同。幸福是一种暂时的精神状态,它会随着情况的变化而变化。悲伤也是如此。那么,什么是快乐,什么是悲伤,又是什么导致了这种心理状态呢? 最简单的答案是,任何欲望的满足都是幸福的,任何欲望的不满足都会导致悲伤。现在,由于我们的头脑每时每刻都在渴望某样东西,而我们的每一个愿望都无法实现,所以这种快乐和悲伤的循环不断重复。当我们得到我们想要的东西时,我们有时会感到快乐,然后我们会渴望别的东西,当我们得不到它时,我们会为此感到悲伤。这两种状态都是暂时的,取决于我们周围的环境。
平静是一种非常不同的东西,很难用语言来解释,因为它是一种精神状态。描述它就像向一个从来没有吃过芒果的人解释芒果的味道。用最简单的话说,它是一种既感觉不到痛苦也感觉不到快乐的心态。快乐和悲伤都是不同种类的振动。在平静中,没有振动。在这种状态下,没有什么能让你快乐,也没有什么能让你悲伤。无论你周围的环境多么艰难或多么有利,它们都不会对你产生任何影响。这就是为什么平静是永恒的。值得一提的是,平静并不存在于幸福之中,平静超越了幸福和悲伤的概念。平静的人对痛苦和幸福都免疫。
b) Why most of the people fail to achieve it? : The simple answer is, people are not looking for peace. People are looking for individual happiness. Rarest of the rare people who have seen their share of happiness and sadness in lives after lives and got tired of this unending cycle start going in search of peace and achieve that too.
c) How to actually achieve inner peace? : I am assuming that now you have understood the difference between happiness and peace. Now in order to understand the concept of peace we first need to realise the impermanence of happiness. Most of the people who write to me are not happy because either they don't have money or they don't have the desired partner in life. There are other problems as well but these are two most common issues which make people write to me. I try to reason with them but nobody listens.

b) 为什么大多数人没能做到这一点?答案很简单,人们不是在寻求平静。人们在寻找个人幸福。极少数的人在一生中经历过快乐和悲伤,他们厌倦了这种无休止的循环,开始寻求平静,也实现了这一点。
c) 如何真正实现内心的平静?我想你现在已经明白了幸福与平静的区别。现在为了理解平静的概念,我们首先需要认识到幸福的无常。大多数给我写信的人都不快乐,因为他们要么没有钱,要么没有理想的生活伴侣。还有其他问题,但这是人们写信给我的两个最常见的问题。我试图和他们讲道理,但没人听。
To the people who think that money can bring them happiness, let me quote you an example. I know a man who is extremely rich. He is worth nothing less than 10,000 crores. He has got everything one can imagine. He has 8–10 offices around the world, 5–6 big houses in India and abroad as well, a fleet of luxury cars including a Rolls Royce etc etc. He has a good wife and two good kids as well and has got no problem in his family life. He is a tasteful man and he lives upto his taste as well, i believe you got the hint. See everything seems perfect in his story. Now the interesting part is, the same guy has attempted suicide twice. On an average once in a year he runs away from his home and later found in this and that ashram. You'll ask why? His problem is he lives in a joint family with one elder brother and his family. He has a joint business with his brother and his complaint is that his elder brother doesn't listen to him. One can argue that he can simply separate from his brother. But no, he doesn't want that, he simply wants his elder brother to listen to him in every business decision which he doesn't. That is the reason for his life long sadness. One may laugh at his problem, even I do but still he remains sad all the time. So the point is if even after having so much, one can actually attempt a suicide twice then it proves that money is not everything and there is no guarantee that it'll keep you happy for long.

对于那些认为金钱能给他们带来幸福的人,我给你举个例子。我认识一个非常富有的人。他的身价不低于1亿卢比,他拥有人们能想象到的一切。他在世界各地有8-10个办公室,在印度和国外也有5-6栋大房子,一个豪华车队,包括一辆劳斯莱斯等。他有一个好妻子和两个好孩子,家庭生活没有问题。他是一个有品味的人,我相信你已经明白了。在他的故事里,一切似乎都很完美。有趣的是,他曾两次试图自杀。平均每年他离家出走一次,后来又在这个或那个修行所发现。你会问为什么? 他的问题是,他与一个哥哥和他的家人生活在一个共同的家庭。他和他的兄弟有一家合资企业,他抱怨他的哥哥不听他的话。有人会说,他可以和他的兄弟分开。但不,他不想那样,他只是想让他的哥哥在每一个他不喜欢的商业决策中听他的。这就是他一生悲伤的原因。一个人可能会嘲笑他的问题,即使我也会这样做,但他仍然一直很悲伤。所以关键是,即使在拥有这么多之后,一个人还能两次企图自杀,这证明了金钱不是一切,也不能保证金钱能让你长久幸福。
Second set of people who come to me are all having problems in their relationships. Some people want to start a new relationship with someone who they think will make their lives happy. And some want their existing relationships with their near and dear one to be as they would like it to be. However in both the cases even if that happens for a while, it'll all again change. No matter how much liking two people have with one another, it starts to die down with time. Most of the married people are actually not happy with each other. In other relationships people want others to change as per their will. Daughter in laws have issues with their mother in law, husband with wife, parents with kids and the saga goes on and on. Everyone thinks that if someone starts to behave as I want him/her to be, my life will be happy. But then that doesn't happen. Remember they all started their relationships of different kinds on a happy note mostly but times change and people refuse to accept that.
I have quoted only two examples, I can quote hundreds of these examples and the story remains the same. This is the reason Guru Nanak said, Nanak Dukhiya Sab Sansaar/ O Nanak, this whole world is sad.

第二组来找我的人他们的关系都有问题。有些人想和他们认为能让他们生活幸福的人开始一段新的关系。有些人希望他们与亲人之间的关系能如他们所愿。然而,在这两种情况下,即使这种情况发生了一段时间,一切都会再次改变。无论两个人对彼此有多喜欢,这种喜欢都会随着时间的推移而逐渐消失。事实上,大多数已婚人士对彼此并不满意。在其他关系中,人们希望别人按照自己的意愿改变。儿媳妇和婆婆之间、丈夫和妻子之间、父母和孩子之间都有问题,这样的故事还在继续。每个人都认为,如果有人开始像我希望的那样行事,我的生活就会幸福。但那不会发生。请记住,他们都是在快乐的基础上开始不同类型的关系的,但时代在变,人们拒绝接受这一点。
我只举出了两个例子,我可以举出数百个这样的例子,故事仍然是一样的。这就是大师那纳克说的:整个世界都很悲伤。
Now the question is how can we get out of it? First thing is, we need to understand and accept that real happiness or lasting peace can never be dependent upon someone else. We must understand that different favourable circumstances can only make us happy for a while they can never bring us peace. We must understand that in order to achieve inner peace we'll have to align ourselves with Nature, there is no other way. We keep suffering because it's in human nature to work against the Nature. We need to correct ourselves here. Understand that world will not work according to your wishes. This can never happen. Even if it does for sometime, it'll soon change. Change is the only constant.
There is no meditation, no mantra, no sadhna which can grant you inner peace. Babas can befool you or you can also befool yourself thinking that you are at peace for sometime but you'll face the harsh reality soon.
Peace will come when you'll align yourself with Nature. To do that let things happen at their own pace. Don't react to favourable and unfavourable circumstances. Let good and bad times pass. Just become a spectator of your own life. This is how you align yourself with Nature. Having said that, it is the most difficult thing to do in life. But it's not impossible. Having peace is so elusive, it takes a lot of efforts and patience.
Wanted to write more about achieving inner peace but most of the article got spent in trying to make you understand the difference between happiness and peace. Will write more about it in some other article.

现在的问题是我们如何摆脱它? 首先,我们需要理解并接受,真正的幸福或持久的平静不可能依赖于别人。我们必须明白,不同的有利环境只能使我们暂时幸福,它们永远不能给我们带来平静。我们必须明白,为了获得内心的平静,我们必须与大自然保持一致,没有别的办法。我们一直在受苦,因为违背自然是人类的本性。我们需要在这里纠正自己。我们要明白世界不会按照你的意愿运转。这是不可能发生的。即使它会持续一段时间,它也会很快改变。变化是唯一不变的。
没有冥想,没有咒语,没有禅修能给予你内心的平静。爸爸们可以欺骗你,或者你也可以欺骗自己,以为你可以平静一段时间,但你很快就会面对残酷的现实。
当你与大自然保持一致时,平静就会到来。要做到这一点,让事情按照自己的节奏发生。不要对有利和不利的环境做出反应。让好的和坏的时光过去吧。成为自己生活的旁观者。这就是你如何与自然保持一致。话虽如此,这是人生中最难做的事,但这并非不可能。平静是如此难以捉摸,它需要很多努力和耐心。
本想写更多关于实现内心平静的内容,但文章的大部分内容都花在了让你理解幸福与平静之间的区别上。我会在其他文章中写更多关于它的内容。
Dhriti Tiwari, former Student
Hey,
I know this is quite a common answer now, but I'm writing this as a reminder to self,
Having too many friends but still feeling alone inside?
You can find inner peace in the following ways:
Talk to yourself.
Feed animals and talk to them, they will always listen to you, and trust me dogs feel human emotions pretty well.
Don't look for external help (people), that is temporary happiness.
Accept the facts and move on.
Visit temples, gurudwaras, mosques, church, all such places, and sit there for a while, those vibes are not less than blessings!

我知道这是一个很常见的答案,但我写这篇文章是为了提醒自己,
朋友太多,内心却依然孤独 ?
你可以通过以下方法找到内心的平静:
跟自己说话。
喂动物并与它们交谈,它们会一直听你的,相信我,狗能很好地感受到人类的情绪。
不寻求外界帮助(人),那是暂时的幸福。
接受事实,继续前进。
参观寺庙,清真寺,教堂,所有这些地方,并坐在那里一会儿,那些共鸣不亚于祝福!
Love yourself more than you from expect others.
Work hard towards your dream, when it comes true, the satisfaction is at a different level. Seriously!
Talk to your parents, they are angels in disguise.
Treat yourself for every small achievement, completing a task, homework, doing something good, go on a solo trip for a day or two, take a break.
Repeat this "I am healthy, I am blessed, I am wealthy, I am rich, I am not gonna take anyone's shit, I am loved, I am what I want, I will achieve all what I want, I will make myself proud of me, I am protected, well respected, I am Queen, I am a dream" I know you might have heard this somewhere, but look in the mirror and repeat this every morning, I promise this helps if you believe.
Be happy and don't forget to smile buddy! You look pretty with that smile!

不要期望别人比你更爱自己。
为你的梦想努力吧,当梦想成真时,满足感是另一个层次的。真的!
和你父母谈谈,他们是伪装的天使。
为每一个小成就犒劳自己,比如完成一项任务,完成一项家庭作业,做一些好事。你可以花一两天独自旅行,休息一下。
重复这句话"我很健康,我很幸运,我很富有,我不在乎别人,我被爱,我就是我想要的,我会实现我想要的一切,我会让自己感到自豪。对我来说,我受到保护,受到尊重,我是女王,我就是一个梦想"我知道你可能在哪里听过,但是每天早上照镜子重复一遍,如果你相信的话,我保证会有帮助。
开心点,别忘了微笑!你笑起来真好看!
原创翻译:龙腾网 http://www.ltaaa.cn 转载请注明出处


Sushma,upxed Jun 7, 2020
A CLEAR CONSCIENCE IS THE SOFTEST PILLOW
Below are the great ways to find inner peace from the 5,159 year old Srimad Bhagvad Gita, an ancient religious book which I thoroughly enjoy learning from.
Wrong thinking is the only problem in life. You can think in the right direction by gaining knowledge.
Problem is not a problem until you consider it a problem. Right knowledge is the ultimate solution to your problem .
Selflessness is the only way to progress and prosperity. True happiness can be obtained from selflessness.
Perform every task with PURITY. Think, speak, DO good for others.
Renounce ego and rejoice in the bliss of INFINITY. Life becomes easy when EGO goes away from our lives.
Connect to the Higher consciousness through meditation daily.
Live what you learn. Enjoy every area of your life and take failures as Learning.

问心无愧是最柔软的枕头
下面是从5159年前的《什里玛德·巴格瓦德·吉塔》中找到内心平静的好方法,这是一本古老的宗教书籍,我非常喜欢从中学习。
错误的想法是生活中唯一的问题。通过获得知识,你可以朝着正确的方向思考。
问题不是问题,除非你认为这是个问题。正确的知识是解决问题的最终方法。
无私是进步和繁荣的唯一途径。真正的幸福可以从无私中获得。
纯洁地完成每一项任务。思考,说话,为他人做好事。
放弃自我,享受无限的幸福。当自我从我们的生活中消失时,生活就会变得轻松。
每天通过冥想连接到更高的意识。
学以致用。享受生活的每一个方面,把失败当成学习。
Never give up on yourself. You can not be defeated until you accept your defeat by yourself.
Value your blessings. Focus on the things you have in your life rather than on the things you don't have.
See Divinity all around. Then hatred, ego, unfulfillment will be gone and you will feel peace within you.
Have enough surrender to see the truth as it is. You take the right decision when you place yourself in the other person's shoes.
Don't try to find the supreme consciousness in the outside World. It is within you.
Detach from Maya (materialism) and attach to the Divine (spirituality).
Live a life that follows your vision. Make a broad vision for your life and follow it, not anyone else's vision.
Do good KARMA, not just through actions but also thoughts.
Being good is a reward itself. You reap what you sow.
Choosing the RIGHT over the pleasant is a sign of power. If you choose the path of Truth, then you will never be afraid in life.
Go with the nature, not against it. A river flows forward, not backwards. Forget the past after learning from it.

永远不要放弃自己。只有自己接受失败,你才能被打败。
珍惜你的祝福。关注你生活中拥有的东西,而不是你没有的东西。
看看周围的神性。然后仇恨、自我、不满足感就会消失,你会感到内心的平静。
要有足够的勇气去看清真相。当你设身处地为他人着想时,你做出了正确的决定。
不要试图在外面的世界找到最高意识。它就在你的内心。
脱离玛雅(物质主义),依附于神(灵性)。
按照你的愿景生活。为你的生活制定一个广阔的愿景,并遵循它,而不是别人的愿景。
行善的因果报应,不仅通过行动,也通过思想。
做好人本身就是一种回报。一分耕耘,一分收获。
选择正确而不是愉快,这是能力的象征。如果你选择了真理的道路,那么你在生活中就永远不会害怕。
顺应自然,而不是违背自然。河流是向前流的,不是向后流的。吸取教训后,忘记过去。
Akanksha Mishra, former Amateur writer
Inner peace!
A great philosopher once shared a story:-
There was a man whose marriage and career both were in serious danger. He was in constant irritability and bad temper. He was concerned about this himself but if anyone tried to discuss it with him, he exploded in anger. He constantly told himself that everyone was picking on him and that he had to defend himself against them.
To counter his negative autosuggestion, he consulted a great philosopher Joseph Murphy. He adviced him to use positive autosuggestion several time's a Day-Morning, noon and at night prior to sleep - he has to repeat to himself.
" From now on, I shall grow more good humored joy, happiness and cheerfulness are now becoming my normal state of mind. Everyday I'm becoming more lovable and understanding.
This happy and cheerful mood is my new Normal and I'm grateful for everything."
After a month, his wife and his cousin workers remarked on how much easier he was to get along with
So you see?
Feed your subconscious mind live giving thoughts and you'll wipe out all the negative pattern lodged within it.
As you continue to do this, all the past will be wiped out and remembered no more and by this you'll find inner peace!

内心的平静!
一位伟大的哲学家曾经分享过一个故事:
有一个人,他的婚姻和事业都处于严重的危险之中。他总是易怒,脾气暴躁。他自己也很担心,但如果有人试图与他讨论此事,他就会勃然大怒。他不断地告诉自己,每个人都在找他的茬,他必须为自己辩护。
为了对抗他的消极自我暗示,他请教了一位伟大的哲学家约瑟夫·墨菲。他建议他每天早上、中午和晚上睡觉前用几次积极的自我暗示——他必须自己重复。
"从现在开始,我会变得更幽默,快乐,幸福,快乐现在成为我的正常心态。每天我都变得更可爱,更善解人意。
这种快乐和愉悦的心情是我的新常态,我对一切都心存感激。"
一个月后,他的妻子和他的表兄弟说,他是多么容易相处。
所以你看到了吗?
不断地给你的潜意识灌输各种想法,你就会消除其中所有的消极模式。
当你继续这样做的时候,所有的过去都将被抹去,不再被记住,这样你就会找到内心的平静!
Niklas Gke, My friends think I'm weird. I must be doing something right.
A man went to a Buddhist monastery for a silent retreat. After he finished, he felt better, calmer, stronger, but something was missing. The teacher said he could talk to one of the monks before he left.
The man thought for a while, then asked: "How do you find peace?"
The monk said: "I say yes. To everything that happens, I say yes."
When the man returned home, he was enlightened.
I love most Zen stories, but this one is especially dear to my heart - because it's real.
The man in the story is Kamal Ravikant.

一个男人去佛寺静修。结束后,他感觉好多了,更平静了,更坚强了,但还是少了些什么。大师说他走之前可以和其中一个和尚谈谈。
这个人想了一会儿,然后问:"你是如何找到平静的?"
和尚说:"我说是的。对于发生的一切,我说是的。"
当这个人回到家里,他明白了。
我喜欢大多数禅宗故事,但这个故事尤其令我感动——因为它是真实的。
故事里的人是卡迈勒·拉维康特。
In an interview, he shares his interpretation of the monk's advice:
"Most of our pain, most of our suffering comes from resistance to what is.
Life is. And when we resist what life is, we suffer.
When you can say yes to life, surrender to life and say: "Okay, what should I be now?"
That's where power comes from."
When the weather is bad, when your crush won't answer, when the obstacle won't budge, don't say no. Don't dig in your heels and push and shove until your veins pop out in frustration.
Say yes. Accept. Breathe.
Life is flowing. Always.
We're the ones trying to swim upstream.
One of the best ways to find peace is to let the current carry you instead.

在一次采访中,他分享了自己对这位和尚的建议的理解:
"我们大部分的痛苦,大部分的遭遇都来自于对现实的抗拒。"
生活就是这样。当我们抗拒生活的真谛时,我们就会受苦。
当你能对生活说"是",屈服于生活,说:"好吧,我现在该做什么?"
这就是力量的来源。"
当天气不好的时候,当你喜欢的人不回答的时候,当障碍物无法移动时,不要说不。不要紧紧抓住你的脚后跟,推推搡搡,直到你的血管因沮丧而爆裂。
说是的。接受。深呼吸。
生命是流动的。总是这样。
我们才是想逆流而上的人。
找到平静的最好方法之一就是让潮流带着你前进。
Sarada Janardhan
enjoy doing every little thing!
1. Don't compare yourself with others. You are not in a race. You are here to live your life.
2. Don't expect too much from yourself. Often we tend to forget about our limitations. When somebody gives a comment, we just want to prove that we have incorporated that and don't want to hear that comment again. Some of the comments can never be incorporated, those who love you, loves you for what you are. You are made to be what you are, believe in you!
3. Appreciate yourself for what you are and what you have done more than what you think you are capable of (you might have stretched but nobody would have noticed. You pat on your back!)
4. Everybody wants somebody else to appreciate them. We don't appreciate others. Appreciate what others are doing good, need not be exceptional. When you are appreciating, you are doing it because you like them doing it, don't expect them to appreciate in return for something else you do!
When you say you don't have peace, some thought is constantly going on in your mind. Either you are not satisfied with what you have achieved because you want more or your happiness is in somebody else's comments/appreciation.
As I already said, if you start enjoying every small thing, every small achievement - you will feel more accomplished!
Don't ever keep your happiness on what somebody else do for you, your happiness should lie on what you do for yourself!

享受每一件小事!
1. 不要拿自己和别人比较。你不是在赛跑。你是来过你自己的生活的。
2. 不要对自己期望过高。我们往往会忘记自己的局限性。当有人发表评论时,我们只是想证明我们已经将其纳入其中,不想再听到这种评论。有些评论永远不会被纳入,爱你的人,爱你本来的样子。你生来就是这样,相信你自己!
3.欣赏你自己,欣赏你所做的,而不是你认为自己所能做的(你可能会伸懒腰,但没人会注意到。你拍拍自己的背!)
4. 每个人都希望别人欣赏他们。我们不欣赏别人。欣赏别人所做的好事,不必与众不同。当你在欣赏时,你是因为喜欢他们而去做,不要指望他们会因为你做的其他事情而欣赏你!
当你说你没有平静的时候,你的脑海里不断地在想一些事情。要么你对自己的成就不满意,因为你想要得到更多,要么你的快乐来自于别人的评论/欣赏。
正如我已经说过的,如果你开始享受每一件小事,每一个小成就——你会感到更有成就感!
不要把快乐寄托在别人为你做的事上,你的快乐应该寄托在你为自己做的事上!
Simran Saxena, studied Bachelor of Dental Surgery Degrees at Santosh University (2018)
Two days before i slept around 3 am after studying for my upcoming exams and it was raining quite heavily outside. I was drowsy and exhausted enough that i didn't take my blanket and made an attempt to sleep in the chilling room. Suddenly i heard the growl of the dog (my adopted stray dog) that continued for few minutes. It soon became irritating because she continuously barked for almost 20 minutes and then i realised, something wrong has happened to her. Even though i was feeling very weak, i took all the courage i had and went outside to check, she was crying over her children getting wet in the rain. The little house i made for them was destroyed by the stormy winds. The puppies were just a week old and their lives were on stake. So i decided to make a cosy shelter for them with a board, table and an old bedsheet so they can safely spend the night. I dried her and the pups with a cloth. I felt happy that i came outside to help her otherwise i would have lost the babies and regretted later. The dog felt obliged as she started to wag her tail left and right with a bright smile on her face. She placed her head near my hand and i patted her with love. I came back inside, changed my clothes as they got all wet, took my blanket and slept like a baby the whole night.

两天前,我在准备即将到来的考试后,凌晨 3 点左右才睡,外面下着大雨。我昏昏欲睡,筋疲力尽,以至于我没有拿我的毯子,并试图在寒冷的房间里睡觉。突然,我听到了持续几分钟的狗(我收养的流浪狗)的咆哮声。它很快变得烦人,因为她连续叫了近 20 分钟,然后我意识到,它出事了。尽管我感到非常虚弱,但我还是鼓起勇气走到外面去检查,她正因为她的孩子被雨淋湿而哭泣。我为他们建造的小房子被狂风摧毁了。小狗们才一个星期大,生命危在旦夕。所以我决定用木板、桌子和旧床单为他们建造一个舒适的庇护所,这样他们就可以安全地过夜。我用布把她和小狗擦干。我很高兴我能到外面帮助她,否则我会失去这些小狗狗,我以后会后悔的。这只狗感到很感激,她开始左右摇摆尾巴,脸上带着灿烂的微笑。她把头靠近我的手,我充满爱意地拍着她。我回到屋里,换上浑身湿透的衣服,拿起毯子,像个婴儿一样睡了一整晚。
原创翻译:龙腾网 http://www.ltaaa.cn 转载请注明出处


Next morning i woke up late but atleast with subtle satisfaction. I went on to check if the dogs were okay, as to my suprise they were playing in the bright sun and looked healthy. I saw my mom pouring milk in their feeding-bowl, she turned to me and said, "THANKGOD!! They survived the thunderstorm".
And i just had a smile on my face. :')
Inner peace is magic! One should learn serenity is not freedom from the storm, it is peace within the storm.
"Peace is not something you wish for; it's something you make, something you do, something you are and something you give away. - John lennon"

第二天早上我起得很晚,但至少有一种微妙的满足感。我继续检查狗狗们是否还好,令我惊讶的是它们在明亮的阳光下玩耍并且看起来很健康。我看到我妈妈在他们的喂食碗里倒牛奶,她转向我说:"谢谢!他们在雷雨中幸存下来"。
而我的脸上只是挂着微笑。
内心的平静是有魔力的! 我们应该知道:平静不是从暴风雨中获得自由,而是暴风雨中的平静。
"平静不是你想要的;它是你创造的东西,是你做的东西,是你是谁,是你付出的东西。 - 约翰列侬"