为什么人们这么称赞埃隆·马斯克?他与其他亿万富翁如拉里·佩奇或史蒂夫·乔布斯有何不同?
Why do people praise Elon Musk so much? How is he different from other billionaires like Larry Page or Steve Jobs?
2022-02-24
魏晋余孽
12044
0
0
收藏
纠错&举报
译文简介
马斯克与其他富豪有啥区别?
正文翻译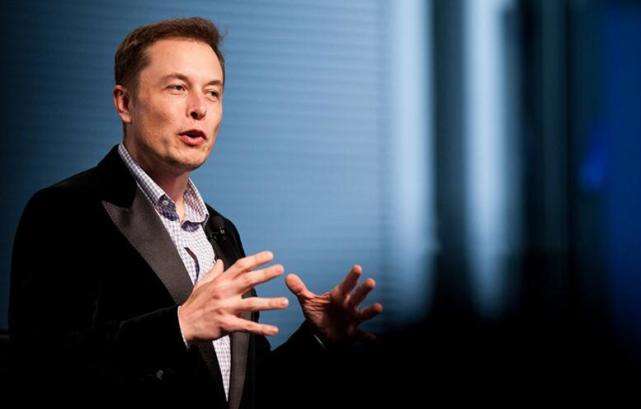 Why do people praise Elon Musk so much? How is he different from other billionaires like Larry Page or Steve Jobs?
为什么人们这么称赞埃隆·马斯克?他与其他亿万富翁如拉里·佩奇或史蒂夫·乔布斯有何不同?
评论翻译
Malcolm McDougal
Elon is not a real life Tony Stark. Sure, he probably is a "genius" IQ-wise, but his fanboys need to step back and get some perspective.
He did NOT invent the electric cars or the returning rockets, but he WAS plenty smart enough to see that the progression of technology had made both more feasible than they had been back when they technologies were first pioneered. He also did NOT create PayPal. The groundbreaking software came from Confinity (founded by Peter Thiel and three others), which merged with Elon's online banking copany X.com. Elon realized their product was better and decided to join what he knew he wouldn't be able to beat.
In other words, he's more Thomas Edison that Nicola Tesla. That's his main strength. His weakness is that sometimes he gets it wrong, but is unable to admit it. When people rub his nose in it, he acts out like anyone with a strong personality does.

埃隆不是现实中的托尼.斯塔克。当然,他在智商上可能是个"天才",但他的粉丝们需要退后一步,换个角度看问题。
他没有发明电动汽车或回收式火箭,但他足够聪明地看到,技术的进步使这两种技术比它们最初出现时更可行。贝宝也不是他创立的。这个开创性的软件来自于Confinity(由彼得.泰尔和其他三人创立),与埃隆的网上银行X.com合并。埃隆意识到他们的产品更好,并决定加入他无法击败的团队。换句话说,比起尼古拉·特斯拉,他更像托马斯·爱迪生。他的缺点是有时他做错了,但又不愿承认。当人们对他指手画脚时,他就会表现得像任何有强烈个性的人一样。
Greg Tatar
He's different in several ways. Bill Gates saw early on that putting computing power in to the hands of individuals was going to change the world, and he developed a plan for figuring out where the key control points were going to be. He realized that software was going to be far more important than hardware so he went into the software business, letting designers do what they want as long as they used his software. He is a problem solver who can discern patterns more clearly than other people - one of his first notable achievements was figuring out a matrix that matched students with their academic courses at his high school.
Jobs was a visionary in a different way. He figured out that there would be a lot of people making things but he wanted to make things that were easier to use than anyone else's and more important, that looked cool. He wasn't the first to come up with the idea of a smart phone, but at the time people were using flip phones. He realized that making a cool piece of hardware that worked well was a recipe for success.
Page and Brin simply did what a lot of other people were doing at the time. There were plenty of good search engines around. What they figured out before other people was how to make money off of search. They were clever and bright, but not visionaries in the way Gates was (although he never gets credit for that), and they weren't gadget freaks like Jobs was.
Bezos came at things differently. He wasn't an engineer by training or inclination. He looked at economics and realized that books didn't have an expiration date and didn't spoil on the shelf like food, they weren't really tied closely to fashion once you got off the current NYT best seller list, and that it was impossible for a brick and mortar store on a street to offer all the titles that could be found. He realized that a large warehouse somewhere land was cheap could allow him to have a much larger inventory than any single storefront and he could send them through the mail. He looked at the economics of book selling and married it to the nascent internet. After that, he simply expanded into more areas, doing much the same. He improved the customer experience and made decisions based on economics, not on a vision like Jobs may have or a desire for control like Gates had. In a way Amazon is like Los Angeles - it just kept sprawling into adjacent spaces.

他在几个方面都不一样。比尔·盖茨很早就意识到把计算能力交到个人手中将会改变世界,他制定了一个计划来找出此事的关键点。他意识到软件将比硬件重要得多,所以他进入了软件行业,让设计师们做他们想做的事,只要他们使用他的软件。他是个解决问题的能手,辨别能力比别人都强。他最初的显著成就之一,就是搞出了一个矩阵,将学生与他所在高中的学术课程匹配起来。
而乔布斯却是一个不同的愿景家。他发现有很多人在做东西,但他想要做的东西比其他人更容易使用,更重要的是,看起来很酷。他不是第一个想到智能手机的人,但当时人们都在用翻盖手机。他意识到,制作一款出色的硬件是成功的秘诀。
佩奇和布林只是做了当时很多人都在做的事情。有很多好的搜索引擎。他们比其他人更早发现了如何从搜索中赚钱。他们聪明伶俐,但不像盖茨那样有远见卓识(尽管盖茨从未因此而受到赞誉),也不像乔布斯那样是设计狂人。
贝索斯又有所不同。他不是训练有素的工程师,也不是天生的工程师。他研究了经济学,意识到书没有保质期,也不会像食物一样在书架上腐烂,一旦你从《纽约时报》当前的畅销书排行榜上掉下来,就不再能大卖了,而街道上的一家实体店也不可能提供所有能找到的书。他意识到,在土地便宜的地方建一个大仓库,可以让他拥有比任何单一店面更大的库存,他可以通过邮件把库存寄出去。他着眼于图书销售的经济学,并将其与新兴的互联网结合起来。在那之后,他只是扩展到更多的领域,做着同样的事情。他改善了客户体验,并根据经济状况做出决策,而不是像乔布斯那样有远见,也不是像盖茨那样有控制欲。在某种程度上,亚马逊就像洛杉矶城,它一直延伸到相邻的空间。
Zuckerberg is a little like a nightclub owner. He is a bit younger than the others and came along when they had already created platforms and people were spending time online doing things. He created a way for his buddies and him to rate girls in their classes and realized it could be expanded to a more general platform to simply communicate on, and unlike some of the earlier bulletin boards that allowed everyone on once they joined, in his you could create private little groups and cliques. I don't think he was a visionary in any way like the others, although he's a naturally savvy businessman. But then, so are a lot of nightclub and restaurant owners.
Charles Babbage was a tinkerer and engineer who came up with the first Analytical Engine, or the forerunner of the computer. He also helped create the British postal system and compiled the first reliable actuarial tables. But people don't need to be trained as engineers - it's a mindset rather than formal training. Edison was one of the most influential people of all time because he liked to tinker with things that ended up changing people's lives.
Musk is an engineer by training and temperment. Every so often in history an engineering mind comes around that looks at problems other people haven't been able to solve and bulldozes through. And that's what he does. He started a company called Zip2 that provided travel guides to newspapers, then sold it. Realizing that people would be doing more banking and financial things online, he used some of the money to start a new company that he then merged with another one to create PayPal. He started thinking about space and why there weren't commercial enterprises working on space exploration and when PayPal was sold, he was a wealthy man but he took that money and started a space exploration company. He also invested in a startup called Tesla, and then in a solar energy company. Eventually he ousted the founder of Tesla and took the company himself. Taking on the established auto industry seemed crazy to many people, but he has managed to become credible. He differs from all of the other current techies in that he lets his curiosity take him in any direction it wants to go, and he commits fully to his projects. He is wealthy now but was almost bankrupt a few years ago. There is little synergy between a boring company and a rocket company and a battery company but he appears to be more attracted to big challenges than to expanding his presence in any single area. And that is kind of inspirational. Consequently, he is revered by many.

扎克伯格有点像夜总会老板。他比其他人要年轻一些,他是在他们已经创建了平台,人们已经花时间在网上做事情的时候加入的。他创造了一种方式,让他和伙伴们可以给班上的女孩打分,并意识到它可以扩展成一个更普遍的平台,让他们可以简单地交流,不像一些早期的公告栏,每个人只要一加入就可以进去,而在他的公告栏中,你还可以创建私人小组和小团体。我不认为他像其他人一样是一个有远见的人,尽管他是一个天生精明的商人。不过,很多夜总会和餐馆的老板也是如此。
查尔斯·巴贝奇是一个修补匠和工程师,他发明了第一台分析机,也就是计算机的先驱。他还帮助创建了英国邮政系统,并编制了第一个可靠的精算表。
爱迪生一直以来都是最有影响力的人之一,因为他喜欢摆弄那些最终改变人们生活的东西。
马斯克是一名训练有素、性情温和的工程师。在历史上,经常会出现一个工程头脑,他会看到其他人无法解决的问题,然后强行解决。这就是马斯克所做的事。他创办了一家名为Zip2的公司,为报纸提供旅游指南,然后出售了。他意识到人们将更多地在网上做银行和金融业务,于是用一部分钱创办了一家新公司,然后与另一家公司合并成立了贝宝。他开始思考太空,为什么没有商业企业从事太空探索,当贝宝被出售时,他是一个富人了,但他拿了这笔钱,开了一家太空探索公司。他还投资了一家名为特斯拉的初创公司,然后又投资了一家太阳能公司。最终,他赶走了特斯拉的创始人,自己接管了公司。对许多人来说,挑战成熟的汽车行业似乎是疯狂的,但他已经设法让这事变得可信。他与当前所有其他技术人员的不同之处在于,他让自己的好奇心带他去任何想去的方向,他全身心投入于他的计划。他现在很富有,但几年前几乎破产。一家无聊的公司、一家火箭公司和一家电池公司之间几乎没有什么协同作用,但他似乎更喜欢大的挑战,而不是在任何一个单一领域扩大自己的存在。这很鼓舞人心。因此,他受到许多人的尊敬。
R J Holland
Elon Musk is helping humanity reach for the stars. Earth will only last so long. If humans can reach the stars and flourish, that will be because of men like Elon Musk.
If it wasn't for him, the last humans would still be confined to a dying earth twiddling on their cell phones.

埃隆马斯克正在帮助人类去星际远航。地球只能维持这么久。如果人类能够远航星际并繁荣昌盛,就是因为有埃隆·马斯克这样的人。如果不是他,最后一批人类将仍然被限制在垂死的地球上,摆弄着他们的手机。
Howl Leo
Elon Musk is praised so much because of his showmanship and his willingness to take risk. Within Tesla fans, he has been known for a few years, to the wider public, his fame only really came post-covid where Tesla shares appreciated a lot in 2020.
Coupled with some financial shenanigans, made him temporarily the richest person in the world.
Elon Musk is a very public billionaire, so public that you can consider that he is building Brand Elon, and using Brand Elon to support Tesla with the future/value of Tesla inherently lixed to Brand Elon.
At their peaks, billionaires like Warren Buffett, Bill Gates, Li Ka Shing, Pony Ma, the Samsung owners, Mark Zuckerberg, Larry Page or even Steve Jobs did not utilise social media or media as often to put themselves out so much in such a impactful manner.
Elon Musk is somewhat simillar to Jack Ma, who is someone who is rather active on social media and public events. Both of them puts themselves out in the market and the public knows them. They frequently post stuff and is always seen in the public eyes.
Elon's achievement has been to help startups get off the ground and become a big company, namely PayPal, Tesla, Solarcity.
Along the way, Elon Musk has done some dirty and narcissistic things, as after all, he is a businessman and his own goal is likely to profit for himself and nothing else. If another cause or some other people can profit along the way, that's just a convenience.
I don't find Elon Musk to be a good role model or to be praised about. He is a very public figure, hence, making it easy for us to read about the good and bad things he has done.
I wouldn't want my kids to learn from him.

埃隆·马斯克因其表现力和冒险精神而备受赞誉。在特斯拉粉丝中,他已经为人所知有几年了,但对更广泛的公众来说,他的名声只是在新冠疫情后才真正出现的,当时是在2020年,特斯拉的股价大幅上涨。再加上一些金融骗局,使他暂时成为世界上最富有的人。埃隆·马斯克是一个非常公众的亿万富翁,如此公众,以至于你可以认为他正在打造"埃隆品牌",并利用"埃隆品牌"来支持特斯拉,而特斯拉的未来/价值本质上与"埃隆品牌"直接相关。
在他们的巅峰时期,像沃伦巴菲特、比尔盖茨、李嘉诚、马化腾、三星老板、马克扎克伯格、拉里佩奇,甚至史蒂夫乔布斯这样的亿万富翁,都没有像现在这样经常地利用社交媒体或传统媒体,以如此有影响力的方式展示自己。埃隆·马斯克有点像马云,他在社交媒体和公共活动上相当活跃。他们都把自己置于市场,公众都知道他们。他们经常发布东西,总是被公众看到。
埃隆的成就是帮助初创公司起步并成长为一家大公司,比如贝宝、特斯拉和太阳能城市。他不是唯一一个这样做的亿万富翁,还有很多其他的亿万富翁也这样做,因此,这是令人钦佩的。
在这个过程中,埃隆·马斯克做了一些肮脏和自恋的事情,毕竟,他是一个商人,他自己的目标很可能是为自己牟利,而不是为其他。如果有其他原因或其他人从中获利了,那只是顺便的。
我觉得马斯克不是个好榜样,也不值得表扬。他是一个非常出名的人物,因此,我们很容易读到他所做的好事和坏事。
我不想让我的孩子向他学习。
原创翻译:龙腾网 http://www.ltaaa.cn 转载请注明出处


Chuck Bluestein
When Elon Musk made a billion dollars he figured that is enough to keep his family in luxury for the rest of their life. So now he needs to have a new goal that does not involve money for his family.
He figured that if humans could not inhabit the earth anymore, then everyone would be dead. He knew that greed can be so strong that humans could not inhabit the Earth. So he wants a colony of humans on Mars, in case that happens.
Right now he is the richest person on the planet by trying to save the Earth. He revealed on TV that he as Asperger's syndrome just like Greta Thunberg and he wants to save the world just like she does but he is a super genius! So what is the poor guy supposed to do?

当马斯克赚了10亿美元时,他认为这足以让他的家人过上奢侈的生活。所以现在他需要有一个新的目标,不影响他的家用钱。他认为,如果人类不能再住在地球上,那么所有人就都会死去。他知道人类的贪婪,注定在地球无法永久存在。所以他想在火星上建立一个人类殖民地,以防万一。现在,他是这个星球上最富有的人,因为他试图拯救地球。他在电视上透露,他和格蕾塔·桑伯格一样患有阿斯伯格综合症,他也想和格蕾塔·桑伯格一样拯救世界,但他是一个超级天才!那么这个可怜的家伙应该怎么做呢?
Mariam Hadid
One of the big reasons is that he actually goes on social media a lot! He accepts interviews from so many people which makes people know him more.
On the other hand, people like Jeff Bezos don't like to be in the spotlight much. Remember, Jeff Bezos owns Blue Origin, but we never hear about it the way we hear about SpaceX.
I love Elon Musk and I love to see that engineers can become CEO of big tech companies. Elon Musk has done so much for humanity (all of his companies have great benefits). In addition, because he appears in the media and jokes a lot, he inspired engineers to become more social and even conduct their ideas with more confidence.

其中一个重要原因是,他实际上经常上社交媒体!他接受了很多人的采访,这让人们更了解他。
另一方面,像杰夫·贝佐斯这样的人不喜欢经常出现在聚光灯下。贝佐斯拥有蓝源公司,但我们从未像听说SpaceX那样听说过这家公司。我喜欢埃隆·马斯克,我喜欢看到工程师成为大型科技公司的首席执行官。马斯克为人类做了这么多(他的所有公司也都获益颇多)。此外,由于他经常出现在媒体和笑话中,他鼓励工程师们变得更善于社交,甚至更有信心地实施他们的想法。
Daniel Palacios
As far as I can tell he is driven by a specific goal, to make humanity an interplanetary species. He appears to want to make the world technologically advanced enough to fulfill that goal. These are goals of a committed Futurist.
I don't like to presume that any living breathing human is a perfect hero. He has flaws and his wealth has the potential to corrupt anyone. But he seems to be pretty normal in his private life without many of the flaws that infect many billionaires. At this point I'm willing to give him the benefit of the doubt and believe that he really wants to use his intelligence and wealth to do something positive for the long term survival of the human race.

据我所知,他有一个明确的目标,那就是让人类成为星际物种。他似乎想让这世界在技术上足够先进,以实现这一目标。我不喜欢假设任何活人都是完美的英雄。他有缺点,他的财富有可能让任何人堕落。但他的私生活似乎很正常,没有感染许多亿万富翁的恶习。在这一点上,我愿意肯定他,并相信他真的想用他的智慧和财富为人类的长期生存做一些积极的事情。
Kevin
He is different because other than business ventures and profits, he also thinks about:
Helping the planet by bringing the e-cars
He has the desire to eliminate poverty from the world
He has the urge to harness solar power - thus he started Solar City
He is into Space business and believes that interplanetary travel is possible
He is always ahead in helping the people -look at Paypal.
Other business people just talk anything or simply bluff. On the other hand, Elon Musk
sounds incredibly ambitious and moved.

他的不同之处在于,除了商业风险和利润,他还考虑:
1,用电动汽车来帮助地球
2,他有消除世界贫困的愿望
3,他有利用太阳能的冲动——因此他创办了太阳城
4,他对太空事业很感兴趣,相信星际旅行是可能的
5,他总是在帮助别人这方面走在前面——看看贝宝。
其他的商人只是随便说说,或者只是虚张声势。而马斯克听起来则非常有雄心和令人感动。
原创翻译:龙腾网 http://www.ltaaa.cn 转载请注明出处


Profile photo for Easy Piano
From my basic understanding of these men, Elon Musk seems very proactive in his new projects. For Steve Jobs, it was one path with Apple until he was forced out, then he looked to do something else that was completely different. THat's what most successful entrepreneurs do. Elon Musk took bold steps into electric cars and then rockets. It looks like he didn't let the popular market decide his project. He perhaps attempts to create one- on the SpaceX website, it says RideShare to the space, monthly subscxtion is $1 million.

从我对这些人的基本了解来看,埃隆·马斯克在他的新项目中似乎非常积极主动。史蒂夫·乔布斯,在苹果公司是他的一条人生道路,直到他被迫离开,然后他才寻求做一些完全不同的事情。大多数成功的企业家都是这么做的。马斯克在电动汽车和火箭领域迈出了大胆的一步。看起来他并没有让大众市场决定他的计划。他试图创造一个,在SpaceX网站上,该公司表示,该太空共享服务每月的订费为100万美元。
Ben Ali
Steve Jobs and Larry Page did great stuff which made them rich but then they largely stopped. Elon made his money and continued doing stuff. More importantly his stuff is essential. In the short term climate change will kill us and in the long term unless we become a space faring species overpopulation will kill us.
Tesla addresses climate change and Space X addresses the challenge of becoming a space faring civilisation. Between these two companies Elon Musk is addressing perhaps the two biggest challenges facing humanity.

乔布斯和佩奇做了让他们变得富有的伟大事业,但后来他们基本上止步不前了。埃隆赚了钱,继续做他的事情。更重要的是,他的东西是必不可少的。短期内,气候变化会杀死我们,长期而言,除非我们成为太空物种,否则人口过多会杀死我们。特斯拉应对气候变化,Space X应对成为太空文明的挑战。在这两家公司之间,埃隆·马斯克正在解决人类可能面临的两个最大挑战。
LS Ganapati
Elon Musk has built his image in the minds of people through his capability to vision a situation; and he has built capability to sell his vision. He made his dreams his reality . Above all, he is articulate person who can speak, he has good grasp of finances, compared to other billionaires.

马斯克通过远见能力在人们心中树立了自己的形象。他已经具备了推销自己愿景的能力。他让他的梦想成为现实。最重要的是,与其他亿万富翁相比,他是一个善于表达的人,他对财富有很好的把握。
Selena Smith
When Paypal sold to eBay, Elon got his 200 million dollar cut. What did he do? Did he buy a private plane? Travel the world? Retire?
No, No, Definitely not.
He founded Space X and he bought Tesla Motors. Which does what again? Take people to mars and save the planet your on right now.
Larry Page made browsing the internet effortless and became a billionaire because of Google. Steve Jobs made design simplistic and sophistication while at the same time building the computer your looking at. Steve Jobs became a billionaire because of Apple.
The earth is in lots of trouble not and Elon musk is the best hope Earth. I just wished he could have more money to accomplish greater things.

当贝宝被eBay收购时,埃隆拿到了他的2亿美元分红。他做了什么?他买了私人飞机了吗?环游世界了?退休了?
不,不,都没有。
他创立了Space X公司,并收购了特斯拉汽车公司。这又是个啥呢?就是带人去火星,拯救你所在的星球。
拉里·佩奇让浏览互联网毫不费力,因为谷歌而成为亿万富翁。乔布斯使设计简单化又精密化,创造了你所见的手机。乔布斯因为苹果而成为亿万富翁。地球有很多麻烦,马斯克是地球最好的希望。我只是希望他能有更多的钱去完成更大的事情。
Lindsay Payne
I tend to see Elon Musk as being a bit like Henry Ford. When Henry was criticised as not having the knowledge or education to continue running his expanding enterprise (Ford Motor Co.) he sued, and showed that while he might not have the expertise to design and build the new vehicles, he did have, both the expertise to administer the running of the business, and to hire the experts in the various fields that the company needed.
Elon might not be a technical whizz but he is obviously hiring some really clever people. Whith his penchant for self promotion and his skill in employing the right people he looks like he might be on the correct path to attain his dreams.
The others like Larry Page and Steve jobs are / were different. Jobs was by most accounts an ideas man and had very strict control upon all aspects of design and style. I do not know much about Page except that he helped establish Google.
Elon is in a different category altogether.

我倾向于认为埃隆·马斯克有点像亨利·福特。当亨利被批评没有足够的知识来继续经营他不断扩张的企业(福特汽车公司)时,尽管他可能是没有设计和制造新型汽车的专业知识,但他确实具备管理企业运营的专业知识,且有雇佣公司需要的各个领域的专家。
埃隆可能不是一个技术专家,但他显然雇佣了一些非常聪明的人。由于他有自我推销的嗜好,又善于聘用合适的人,他看起来可能正在实现梦想的正确道路上。其他人,如拉里·佩奇和史蒂夫·乔布斯则不同。多数人都说乔布斯是一个有想法的人,他对设计和风格的各个方面都有严格的控制。我对佩奇了解不多,只知道他帮助创立了谷歌。
埃隆则完全是另一类人。
Jim Duncalf
Mr. Musk is very different from most other self made men in two ways. One, he clearly worships his creator, and secondly he has become a billionaire by sucking up to government and taking over five billion in corporate welfare. He is like a welfare queen that gets government handouts in several states. His main talent is knowing which politicians to sponsor so they can put more money into his pocket as he builds his empire. Without government backing his products would never be in the marketplace.

马斯克与其他大多数白手起家的人在两个方面有很大的不同。第一,他显然崇拜自己的造物主,第二,他已经成为一个亿万富翁,靠的是巴结政府,接受了超过50亿美元的企业福利。他就像一个福利女王,在好几个州都得到政府的救济。他的主要才能是知道该资助哪位政客,这样在他建立自己的帝国时,他们就能把更多的钱放进他的口袋。没有政府的支持,他的产品永远不会进入市场。
Nilson Lee
Hard to say if Elon is more or less popular than other billionaires. Every time period has its own favorite billionaire. The current, young generation seems to have an affinity for him because he is more relatable to them than other big names.
It's harder to imagine a young person from this generation idolizing Sundar Pinchai, Satya Nadella, Mark Cuban, Bill Gates, Jeff Bezos, Larry Page, or Sergei Brin.
The only other person I can imagine would be Mark Zuckerberg, because he is young, started the social media wave, and forward thinking.

很难说埃隆比其他亿万富翁更受欢迎还是更不受欢迎。现在的年轻一代似乎对他很有好感,因为他比其他大明星更有亲和力。很难想象这一代的年轻人会崇拜桑达尔·平查、萨蒂亚·纳德拉、马克·库班、比尔·盖茨、杰夫·贝佐斯、拉里·佩奇或谢尔盖·布林。我唯一能想到的另一个人就是马克·扎克伯格,因为他年轻,开创了社交媒体的浪潮,并具有前瞻性的思维。
Gary Reed
Elon Musk is a brilliant engineer. He is far better at designing things than merely marketing things.

埃隆·马斯克是一位杰出的工程师。比起单纯的营销,他更擅长设计。