日本经济:四十年来,超级大国是如何从体面坠落的
The Economy of Japan: how a Superpower FELL from Grace in Four Decades
译文简介
进一步说明: 虽然日本的经济实力仍然广受尊重,但它只是亚洲过去的冉冉升起的超级巨星。这个亚洲岛国的经济为何如此差点超越美国成为第一经济超级大国,却以通货紧缩和停滞告终? 我的意思是,现在情况变得如此糟糕,日本银行为了扭转这种局面而拼命购买了高达 70% 的政府债券,甚至成为日本企业的最大股东。这部迷你纪录片涵盖了从 1979 年到 2021 年的时期,跨越了日本的资产泡沫十年(以窗口指导和房地产 + 股票泡沫为特色)以及随后三个以债务通缩和银行危机为特征的十年,通货膨胀预期陷阱和人口下降,分别。它还对安倍经济学(来自首相安倍晋三)进行了批判性的审视,并包含对日本经济未来的建议。
正文翻译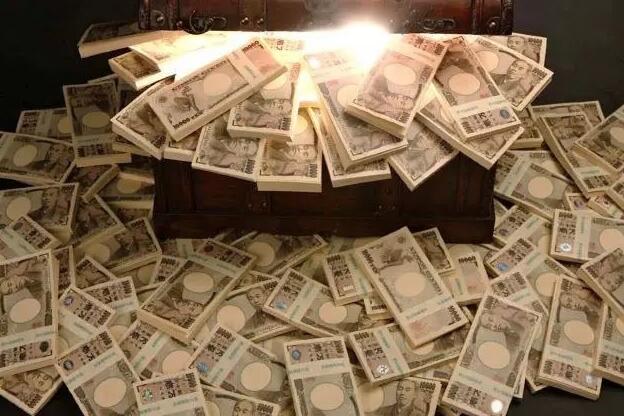 Money & Macro
In 1989, the world was simultaneously fearful and in awe of the rise of the magnificent Japanese economy. So…. What the hell happened?
1989年,世界对日本经济的崛起既恐惧又敬畏。所以…。到底发生了什么?
Further descxtion:
While Japans economic might is still widely respected, it used to be the rising superstar of Asia. How did the economy of this Asian archipelago, which came so close to overtaking America as the number one economic superpower, end in deflation and stagnation?
I mean, by now it's gotten so bad that the Bank of Japan, in a desperate attempt to turn this situation around, has bought up to 70% of government debt and has even become the biggest shareholder of corporate Japan.
This mini-documentary covers the period from 1979 till 2021 and spans Japan's asset bubble decade (featuring window guidance and the housing + stock bubble) as well as the three following decades that were characterized by debt-deflation and a banking crisis, the inflation expectations trap and population decline, respectively. It also has a critical look at Abenomics (from prime minister Shinzo Abe) and contains recommendations for the future of the Japanese economy.
进一步说明: 虽然日本的经济实力仍然广受尊重,但它只是亚洲过去的冉冉升起的超级巨星。这个亚洲岛国的经济为何如此差点超越美国成为第一经济超级大国,却以通货紧缩和停滞告终? 我的意思是,现在情况变得如此糟糕,日本银行为了扭转这种局面而拼命购买了高达 70% 的政府债券,甚至成为日本企业的最大股东。这部迷你纪录片涵盖了从 1979 年到 2021 年的时期,跨越了日本的资产泡沫十年(以窗口指导和房地产 + 股票泡沫为特色)以及随后三个以债务通缩和银行危机为特征的十年,通货膨胀预期陷阱和人口下降,分别。它还对安倍经济学(来自首相安倍晋三)进行了批判性的审视,并包含对日本经济未来的建议。
评论翻译
Johny Bravo
Should seek advice on inflation from the Zimbabwe government..

应该向津巴布韦政府寻求有关通货膨胀的建议。
Afro Ade
Seems like the us is still bitter with the Ronald Reagan thing

似乎美国仍然对罗纳德·里根的事情感到苦涩
Na Na
I'm watching this video and wondering if this is the upcoming future for the USA as well. We've been doing the exact same things.

我正在看这个视频,想知道这是否也是美国即将到来的未来。我们一直在做完全相同的事情。
K K
Plaza accord destroyed Japanese domestic economy. Monopolization of semiconductors of Japan was destroyed. Most of core technology and production had to shift outside Japan. I can say some of things are similar to workers in the US. They did not get their production back. Instead, capitalists all over the world enjoyed massive transition of factories went to other cheap labor work force countries such as China, Korea, Taiwan and Southeast Asia. Many blue collar workers in Japan, US, Europe were effected.

广场协议摧毁了日本国内经济。日本的半导体垄断被破坏。大多数核心技术和生产不得不转移到日本以外。我可以说有些事情与美国的工厂相似。他们没有恢复生产。取而代之的是,世界各地的资本家将工厂大规模转移到其他廉价劳动力劳动力国家,如中国、韩国、台湾(地区)和东南亚。日本、美国、欧洲的许多蓝领工人都受到了影响。
Nero Marini
"To see what will happen to China, look at what happened to Japan..."

"看看中国会发生什么,看看日本发生了什么……"
moderate sceptic
to boost up the economy;
-turn the blind eye of officials accept briberies
-corruption in huge projects
-loans in banks
-send troops to Middle East and spent trillion dollars to defense... then you'll get inflation in return. That's what we face in Turkey.

提振经济;
—对受贿官员视而不见
- 大型项目中的腐败
-银行贷款
- 向中东派遣军队并花费数万亿美元进行防御......然后你会得到通货膨胀的回报。这就是我们在土耳其面临的情况。
Alfred Thevarajah
They should have given tax cuts to the population and not the companies. Inflation will come through consumption and the people should get more spare time instead of working themselves to death. Japan is doing everything wrong.

他们应该给民众减税,而不是给公司减税。通货膨胀会通过消费来实现,人们应该有更多的空闲时间而不是工作到死。日本做错了每一件事。
Vin Diz
In my analysis,
Why Japan didn't retain its economy growths?
That's because Japan was focus on internal economy growths...
When the economy grows and balloons you have to manufactures and supplies demands must achieve. You need more lands, more workers and resources in order to sustain the growths.
Japan lately realise that their man power can't handle the pressure of demands, the resources and getting tighter and the competition are growing around the world.
What Japan have mess in this situation? They didn't expand their investment in other countries where the resources are abundance, man power, and cheap labors.....
I think Japan have realised it when belt and road initiative of China are on going...

在我的分析中, 为什么日本没有保持其经济增长? 那是因为日本专注于内部经济增长...... 当经济增长和膨胀时,您必须满足制造和供应需求。你需要更多的土地、更多的工人和资源来维持增长。 日本最近意识到,他们的人力无法应对需求的压力,资源越来越紧张,世界各地的竞争也在加剧。 日本有乱七八糟的情况?他们没有扩大在其他资源丰富、人力资源丰富、劳动力廉价的国家的投资...... 我认为日本在中国的"一带一路"倡议进行时已经意识到了......
nahrubish
Seeing how china us have tariff war. Plaza accord was the reason how Japan fell. Increasing yen had no used for Japan export economy. Unfair Tariff US applied was against what they preached of globalization. US is what Japan was. Lending money and put in the stock market.

看看中国如何打赢关税战。广场协议是日本衰落的原因。日元升值对日本出口经济毫无用处。美国征收的不公平关税违背了他们所宣扬的全球化。现在的美国就是过去的日本。借钱投入股市。
Saeed Hossain
I'm not japanese but visited once, I would like to know more about the rural urban divide, I feel like there is an undercurrent in the BOJ's policies that reflects a shift between the prioritization of urban maintenance post Nikkei crash and after, but again visiting Tokyo didn't really illuminate that very well beyond hearing about how no one young ever wants to stay in smaller towns and villages.

我不是日本人,但去过一次,我想更多地了解农村和城市的鸿沟,我觉得日本央行的政策中有一股暗流,反映了日经指数崩盘后城市维护的优先级之间的转变,但再次访问东京并没有真正说明这一点,除了听说没有年轻人愿意住在小城镇和小村庄之外。
LAUCH3D
There was no Inflation because central banks (when they do QE) do NOT print money - obviously. Central banks aren't even real banks. There is only one thing and that is growth. When a population and its economy grow, then this is inflationary - real banks aka private banks create credit to invest in the growing economy (money is just a tool to coordinate economic participants)....they created credit because there was a good risk/reward ratio (credit comes from credibility). When a population stops reproducing, ergo stops consuming, then real banks stop giving out credits to mom and dad's little business. The only thing that is there is us humans. There is no money outside of the epistemic domain. And we humans either reproduce or we don't. All the stuff around, what we call "the economy" is just a function of the population prospering. The growth of Japan and Germany didn't come from nowhere, those were the most powerful superpowers/per citizen during the war, which also had a reason - both were economic giants and innovators before WW2 - nations without big natural resources, nations that relied on science and engineering, hence they could easily switch to war production. You give those central "banks" aka politicians way to much credit. In fact, they control nothing. Neither the ECB, PBOC, IMF or the FED. No one is bigger than the world economy

没有通货膨胀,因为中央银行(当他们进行量化宽松时)不印钞票——很明显。中央银行不是真正的银行。只有一件事,那就是增长。当人口及其经济增长时,这就是通货膨胀 - 真正的银行又名私人银行创造信贷以投资于不断增长的经济(金钱只是协调经济参与者的工具)......他们创造信贷是因为存在良好的风险/奖励比率(信用来自信誉)。当人口停止繁殖时,因此停止消费,那么真正的银行就会停止向妈妈和爸爸的小生意发放信贷。唯一存在的就是我们人类。在认知领域之外没有钱。我们人类要么繁殖,要么不繁殖。周围的所有东西,我们所说的"经济"只是人口繁荣的一个函数。
日本和德国的增长并非凭空而来,那些是战争期间最强大的超级大国/每个公民, 有一个原因——在二战之前都是经济巨头和创新者——没有大量自然资源的国家,依赖科学和工程的国家,因此他们可以很容易地转向战争生产。 你给了那些中央"银行"又名政治家很多信用。 事实上,他们什么也控制不了。 无论是欧洲央行、中国人民银行、国际货币基金组织还是美联储。 没有人比世界经济更大
jjmcwill
America's future coming real soon. Isn't this where the USA is heading?

美国的未来很快就会到来。这不就是美国要去的地方吗?
Tyson Wollas
I'm no economist BUT governments that give money to the rich and Companies seem to not understand the true flow of money. If I already have lots of money I have the things I need so will save that money. Give that stimulus to the poor they need/want things and so will spend that money. By spending money demand rises hence the supply will need to rise and bam economy is going again.

我不是经济学家,但给富人和公司钱的政府似乎不了解资金的真正流动。如果我已经有很多钱,我就有我需要的东西,所以我会省下这些钱。将这种刺激提供给他们需要/想要的东西的穷人,因此他们会花钱。通过花钱,需求上升,因此供应将需要增加,经济将再次复苏。
CM Ho
Most people do not realised that the decline of Japan is brought about by their ally USA ......

大多数人没有意识到日本的衰落是由他们的盟友美国带来的……
Alison
What I found funny is that, when inflation breaks out in Japan, people have tendency to save even more to prepare for the higher cost of living in near future, which would be an unfavorable attitude to Japanese government.
It prevents inflation from becoming uncontrollable, though.

我觉得好笑的是,当日本爆发通货膨胀时,人们倾向于更多储蓄,为不久的将来更高的生活成本做准备,这将是对日本政府不利的态度。 不过,它可以防止通货膨胀变得无法控制。
Wolfgang Rauh
Labour Productivity (output per full time eqivalent) is growing faster in Japan than in Europe and the US. The whole "stagnation" is a demographic effect. Japanese workforce is shrinking. That is exactly what happens (or will happen) in many European countries. We shall see what will happen to productivity in these cases.

日本的劳动生产率(相当于全职时间的产出)增长速度快于欧洲和美国。整个"停滞"是人口效应。日本劳动力正在萎缩。这正是许多欧洲国家正在发生(或将发生)的事情。我们将看到在这些情况下生产力会发生什么变化。
原创翻译:龙腾网 http://www.ltaaa.cn 转载请注明出处


jshowa o
I think a lot of this has to do with Japan's xenophobia. They are pretty anti-immigrant over there, and so their economic utility suffers with their declining young population.

我认为这在很大程度上与日本的仇外心理有关。他们在那里非常反对(引进)移民,因此随着年轻人口的减少,他们的经济效用受到影响。
原创翻译:龙腾网 http://www.ltaaa.cn 转载请注明出处


Katy Newt
What you said made a lot of sense.
Japan could never have overtaken the US. It has a population and culture problem holding it back.
With less than half the population, it would've had to have a GDP per capita of more than twice that of the US.
And when it comes to culture, most Japanese do not like change regardless of the situation. They are also a people who would rather fix (or not) a problem than prevent one.

你说的很有道理。 日本永远不可能超过美国。人口和文化问题阻碍了它的发展。 在人口不到一半的情况下,它的人均 GDP 是美国的两倍多。 在文化方面,他们也是一个宁愿解决(或不解决)问题也不愿预防问题的人。
Christoph Thiemann
Interesting technical explanation of the mechanisms that let to Japan's decline. Another much simpler explanation could be the saying that "no tree can grow into the sky". It is only natural that something that grows will finally stop growing and start declining. Poor people might have a strong motivation to work hard to improve their situation. When they are finally well off it is only natural that they become less interested in working hard. And this is when the decline starts. It is about the Ying and Yang thing.

有趣的技术性解释了让日本衰落的机制。另一个更简单的解释可能是"没有树可以长到天空"这句话。生长的东西最终会停止生长并开始衰退,这是很自然的。穷人可能有强烈的动机努力工作以改善他们的状况。当他们终于富裕起来时,他们对努力工作不那么感兴趣是很自然的。这就是衰退开始的时候。这是阴阳转换。
MichaTheLight
I always wondered how Japan is still standing after decades of zero or negative interests. Theoretically this should lead to an enormous printing orgy which should lead to extreme inflation and therefore impoverishment of the populous which should result in riots protest and instability. But now I get why they took zero interests road the deflation was to enormous.

我一直想知道日本在几十年的零或负利益之后如何仍然站立。从理论上讲,这应该会导致大规模的印刷(货币)狂欢,这应该会导致极端通货膨胀,从而导致人口贫困,从而导致骚乱抗议和不稳定。但现在我明白为什么他们走零利率的道路了,通货紧缩是巨大的。
原创翻译:龙腾网 http://www.ltaaa.cn 转载请注明出处


NC Tan
1985 Plaza Accord plus the many oppressive trade disputes at the time between US and Japan and the systematic oppression of some Japanese conglomerates. Price the Japanese paid for US 'security protection' has indeed been very heavy. China has learnt a lot and will not let the US do that to her.

1985年的广场协议加上当时美日之间的诸多压迫性贸易争端,以及一些日本企业集团的系统性打压。日本人为美国的"安全保护"付出的代价确实非常沉重。中国学到了很多,不会让美国那样对她。
zodiacfml
The economic boom of Japan just realized its full potential, it is not a failure. Problem with economists and bankers, they think their monetary policies can fix such problems whereas it is deep rooted in the people. The Japanese people are already overworked, plenty money, but little chance to spend the time and money. Not much output can be extracted.
Wanting growth, they need immigration and more temporary workers. While this problem will take decades to fix or realize growth, Japan is not alone. South Korea and China has plenty signs of the same problem.
While the US has plenty issues with slow and ageing immigration policies, it is not as bad as these SEA Asian countries. Despite their massive manipulation/failures with money, they still come out alright due to tech/innovation and spending brought by immigrants.

日本的经济繁荣刚刚充分利用了它的全部潜力,它不是失败的。经济学家和银行家的问题,他们认为他们的货币政策可以解决这些问题,但它深深植根于人民。日本人已经是过度劳累了,钱很多,却很少有机会花时间和金钱。 想要增长,他们需要外国移民和更多的临时工。虽然这个问题需要几十年才能解决或实现增长,但日本并不孤单。韩国和中国有很多相同问题的迹象。 虽然美国在缓慢和老化的移民政策方面存在很多问题,但它并不像这些东南亚国家那么糟糕。尽管他们在金钱上进行了大规模的操纵/失败,但由于移民带来的技术/创新和支出,他们还不存在问题。
oliver izzard
Japan is still a country with a large, highly educated and creative population. They are innovative in many sectors, and have built state of the art modern infrastructure. The only thing in decline about Japan is "financial" and some of us know how meaningless THAT is.

日本仍然是一个拥有大量受过高等教育和富有创造力的人口的国家。他们在许多领域都具有创新精神,并建立了最先进的现代基础设施。日本唯一下降的是"金融",我们中的一些人知道那是多么毫无意义。
Jay
US saw Japan became world power house. So it blocked importing their products, and forced them to raise the Yen vs USD. After that Japanese party was over. Trump tried this to contain China in 2018/2019 by raising import taxes, cutting off high tech products to China, blocking Chinese students, etc. Real freedom minded.

美国看到日本成为世界强国。因此它阻止进口他们的产品,并迫使他们提高日元兑美元汇率。在那之后,日本派对结束了。特朗普在2018/2019年试图通过提高进口税,切断对中国的高科技产品,阻止中国学生留学以遏制中国,真正的自由意识。
Kenny Oguntimein
If Japan can survive the past financial crisis, does it mean China can survive its current economic problems since China has huge foreign reserves like Japan did?

如果日本能够熬过过去的金融危机,是否意味着中国能够像日本一样拥有庞大的外汇储备,能够熬过当前的经济问题?
Amjad Zaher
I think they doiin the right thing not prefering islam invading their values rather than losing some GDP points, I really hope if they ever try migration they do it from other east asian countries not moslims, moslims just aren't worth it for a western country to take in.

我认为他们做的是正确的事情,不喜欢伊斯兰教侵入他们的价值观,而不是失去一部分GDP,我真的希望如果他们尝试(从外国)移民,他们会从其他东亚国家而不是穆斯林移民,穆斯林对西方国家来说不值得引入。
John Ham
Japan is a poor example of an Asian "power". Like it's economy, Japan's power is great on paper but the reality is much less impressive. Even their military exploits were just that, exploits. They exploited the corrupt, weakened Asian powers of the day and started a war they couldn't finish resulting in unconditional surrender and the racist anti Asian media you see today in western countries. Japan has done far more harm to Asian interests than any other country. Ask their neighbors.

日本是亚洲"强国"的一个糟糕例子。就像它的经济一样,日本的实力在纸面上很强大,但现实却没有那么令人印象深刻。就连他们的军事功绩都是这样。他们利用当时亚洲势力腐败、虚弱,发动一场他们无法完成的战争,导致无条件投降,你今天在西方国家看到的反亚洲种族主义媒体。日本对亚洲利益的伤害远远超过任何其他国家。问问他们的邻居。
Steve Sin
People shouldn't really worry about Japan. The interest and dividends from its foreign assets alone will more than sustain the standard of living. Japan is the single largest creditor in the world.

人们不应该真的担心日本。仅来自外国资产的利息和股息就足以维持生活水平。日本是世界上最大的单一债权国。
Austin Byrd
Japan had deflation for generations. In it's most productive, stable, and growing periods. Keynesian monetary policy has lead to the stagflation they're experiencing and refuse to cure.

日本几代人都经历过通货紧缩。在它最有生产力、稳定和增长的时期。凯恩斯主义货币政策导致了他们正在经历的滞胀,并且拒绝治疗。
Kan Pak Loy
This is common sense, with the amount of sadistic things they had done, how can such country with such inhuman attirude survive.

这是众所周知的,他们做了那么多残暴的事情,这样一个没有人性的国家怎么能生存下去。
Leo Frank
You are doomed not to grow as a nation if you are an ally of US. They eat the cakes of their allies

如果你是美国的盟友,你就注定不会成长为一个国家。他们(美国)吃着盟友的蛋糕
Keith
In reality, Japan inc was just like one big Huawei. US sanctioned and forced Japanese technology transfer until Japan lost its competitive edge. Unfortunately for Japan, it's domestic market is too small and Japan never really developed another big market besides US.

实际上,日本公司就像一个大华为。美国制裁并强迫日本转让技术,直到日本失去竞争优势。不幸的是,日本国内市场太小,除了美国之外,日本从来没有真正开发过另一个大市场。
jerolvilladolid
Deflation? NO. Stagflation? NO.
Look at the fundamentals. Always look at the fundamentals. Japan has a population of 120M people. Scarce resources. And limited territory size. It can only grow so much. Before shrinking to what demography had assigned it. There is no lost decade. The Japan of today is the maximum that can be achieved given Japan's population and resource credentials

通货紧缩?不。滞胀?不。 看基本面。总是看基本面。日本有1.2亿人口。稀缺资源。而且领土面积有限。它只能增长这么多。在收缩到人口统计学赋予它的东西之前。没有失去的十年。考虑到日本的人口和资源凭证,今天的日本是它们可以达到的最大值
Johnny LEE
It would have been expected since invasion of Hawaii done by Japanese army. They had been long aided to grow further and established the most powerful nation in North East Asia against Russian expansions to it. However Japan with conspiracies and plotting got revealed and resulted in the attack of US and GB. Japanese are as scary enemy as China to GB and US history.
South Korea is the only ally US and GB can count on. Koreans are always thankful of liberation made by US and GB

自从日本军队入侵夏威夷以来,这是预料之中的。他们长期以来一直得到帮助以进一步发展并建立了东北亚最强大的国家,以对抗俄罗斯的扩张。然而日本的阴谋被揭露,导致美国和英国被袭击。对于英国和美国的历史,日本人和中国是一样可怕的敌人。 韩国是美国和英国唯一可以依靠的盟友。韩国人总是感谢美国和英国的解放
ex dev
they lost the microchip war, the USA bombed them and made their chip manufacturing industry sink, nothing new, unfortunately for the US, the ally they chose to replace Japan resulted to be more dangerous that they anticipated, so China became their worst nighmare and was the reason of WW3

他们输掉了微芯片战争,美国轰炸了他们,让他们的芯片制造业沉没,这不是什么新鲜事,不幸的是美国,他们选择取代日本的盟友结果比他们预期的更加危险,所以中国成了他们最大的噩梦,也是第三次世界大战的原因
brningpyre
You really understate the degree of population decline that Japan is experiencing. The population declined by nearly 500K people from 2020 to 2021 (JapanTimes, Aug. 5, 2021). If that continues (or accelerates), the country may genuinely die out.

你真的低估了日本正在经历的人口下降程度。从 2020 年到 2021 年,人口减少了近 50 万人(日本时报,2021 年 8 月 5 日)。如果这种情况继续(或加速),这个国家可能真的会灭亡。
I. Alegre
Excellent analysis. Thanks.
I see that auto industry will be challenging with Korea (united in short) and China competing for the international markets.

优秀的分析。谢谢。 我认为汽车行业将面临韩国(简称统一)和中国争夺国际市场的挑战。
lorrane
I lived in Japan and one thing I noticed, corporations were expected to over employ people to soak up the numbers of unemployed in society. Young people are paid less money because it's expected they still live at home with parents. Girls were expected to marry and fall out of the employment market.

我住在日本,我注意到一件事,公司预计会过度雇用人员以吸收社会中的失业人数。年轻人的薪水较低,因为人们预计他们仍然和父母一起住在家里。预计女孩会结婚并退出就业市场
Steven Leslie
I think it is to be expected since Japan's population growth has declined for a few decades, and they don't have a huge immigrant population to fill the gaps. the number of participants in the economy is less than it was 20 or 30 years ago. Japan has a large elderly population that is growing. Priorities are changing. Japan used to be able to produce inexpensive products for the world, but China, Taiwan and South Korea have taken that role.

我认为这是可以预料的,因为日本的人口增长已经下降了几十年,而且他们没有庞大的移民人口来填补空白。参与经济的人数少于 20 或 30 年前。日本有大量的老年人口,而且还在不断增长。优先事项正在发生变化。日本曾经能够为世界生产廉价产品,但中国、台湾地区和韩国已经扮演了这个角色。
Eric Navarro Mattick
Japan's failure demonstrates the failure of Keynesian policies. And something important has not been mentioned in the video is the zombification of the economy due to these stimulus programs that cause a lack of competitiveness and lack of competition in companies. If Japan wants to be out of this eternal crisis it must improve its free economy, reduce bureaucracy, lower taxes and make cuts in public spending because with a debt like Japan's it is extremely difficult to grow economically. Neighboring countries like South Korea is what they did and they are doing much better, having a similar aging problem.

日本的失败表明凯恩斯主义政策的失败。视频中没有提到的重要一点是,由于这些刺激计划导致企业缺乏竞争力和缺乏竞争,导致经济僵化。如果日本想要摆脱这场危机,它必须改善其自由经济、减少官僚主义、降低税收并削减公共支出,因为日本这样的债务很难实现经济增长。像韩国这样的邻国就是他们所做的,而且他们做得更好,也有类似的老龄化问题。
ひろみっくん
A long time ago, when President Gorbachev visited Japan, he said that Japan was the only country that had succeeded as a socialist country. Japan is a socialist country before it is a democracy, and it is a strange state system that is different from communism. Japan is a socialist country before it is a democracy. History has proven that Japanese people, who are usually mild-mannered and docile, will, when cornered, make a concerted effort to kill others, even to the point of death. World War II was also led by the Japanese military, and when the emperor showed his acceptance of defeat, they even conspired to assassinate him. It is a known fact in Japan that when the U.S. troops landed, the military ordered to kill the U.S. soldiers even if all Japanese died, and even prepared a large amount of poison gas weapons along the coastline and in the mountains. Japan is a country with a strong samurai view of life and death.

很久以前,戈尔巴乔夫总统访问日本时说,日本是唯一成功成为社会主义国家的国家。日本在民主之前是社会主义国家,是不同于共产主义的奇怪国家制度。日本在没有民主之前是社会主义国家。历史证明,平日温顺温顺的日本人,在走投无路的时候,会齐心协力杀人,甚至到了亡的地步。二战也是由日本军队领导的,当天皇表示认输时,他们甚至密谋暗杀他。日本众所周知,美军登陆时,军方下令即使日本人全部自杀性攻击美军,甚至在海岸线和山上准备了大量毒气武器。日本是一个武士生死观很强的国家。
houseman bojack
The most important reason for Japan's relative ongoing decline is the U.S.-Japan trade war, which has gradually tapered off since the Plaza Accord.
Stop the propaganda, Americans.

日本相对持续下滑的最重要原因是美日贸易战,自广场协议以来逐渐平息。 停止宣传,美国人。
Michael OBrien
This video makes me laugh because it couldn't be more inaccurate… in geopolitical terms Japan has traded its financial wealth for knowledge. Yeah, the 65% global monopoly on patents alone gives them a huge advantage over every other country, y'all really don't get it. Money isn't everything…

这段视频让我发笑,因为它太不准确了……从地缘政治的角度来看,日本用其金融财富换取知识。是的,仅在专利方面 65% 的全球垄断就让他们比其他任何国家都有巨大的优势,你们真的不明白。钱不是万能的……
Stallizx maapaa
Didnt Japan crash, because of the housing bubble in the 1980s. Also, didnt the IMF tell Japan, how to get out of the crisis, which was actually to benefit the dollar.. asking Japan to hyperinflate the yen.
Then a ton of American companies started trying to poach Japanese companies as the financial crisis got so bad.
Lets be frank here the IMF benefits the dollar.. and though its called international it has an American agenda.
Hence why the Chinese invented their own international fund, which ofcourse has a China agenda.

日本不是因为 80 年代的房地产泡沫而崩溃。还有,IMF没有告诉日本,如何走出危机,实际上是为了美元受益。要求日本让日元恶性通货膨胀。 然后,随着金融危机变得如此严重,大量美国公司开始试图挖走日本公司。 坦率地说,国际货币基金组织使美元受益……尽管它被称为国际组织,但它有美国的干预。 这就是为什么中国人创建了自己的国际基金,这当然有中国的影响。
ayo
Inreasing spending means also to inrease freetime and happiness about work.
The happier you are about your work, the more willing you are to spend. The more unhappy you are the more you feel you have to save.

增加支出也意味着增加空闲时间和工作的快乐。 你对工作越快乐,你就越愿意花钱。你越不快乐,你就越觉得你必须储蓄。
Leto2ndAtreides
How would Japan's central bank have made it work with just window guidance and restricted lending? Japanese businesses were suffering. If they'd let the businesses fall, there's have been massive unemployment.

仅凭窗口指导和限制贷款,日本央行将如何使其发挥作用?日本企业深受其害。如果他们让企业倒闭,就会出现大量失业。
spickie31
Actually recently things have become more expensive in Japan. But now due to Corona people save even more. As for population it might finally have the Japanese push to get ride of un productivity. They need so many people to do something.

实际上最近日本的东西变得更贵了。但现在由于新冠病毒,人们节省了更多(资源)。至于人口,它可能最终会受到日本人的推动,以摆脱生产力的束缚。他们需要很多人来做事。
howo357
I work in a Japan company. When I travel to Japan for business, you can clearly see their workers have absolutely no life. They go to work in the morning and come back home 10 or 11pm. Much of the work could be automated but they are slow to adapt. Many wasted hours in useless meetings. There's really no time to spend their money. Also majority of wives are still staying home even when government is subsidizing child care. But main problem I see is they don't take on enough immigrants and refugees. How many Fortune 500 in the US were founded by first generation and 2nd generation immigrants? They really need human capital injection and diversity to truly have that entrepreneurship like the US.

我在一家日本公司工作。当我去日本出差时,你可以清楚地看到他们的工人完全没有生命。他们早上上班,晚上10点或11点回家。大部分工作可以自动化,但它们的适应速度很慢。许多时间浪费在无用的会议上。真的没有时间花他们的钱。此外,即使政府补贴儿童保育,大多数妻子仍留在家中。但我看到的主要问题是他们没有接收足够的移民和难民。美国有多少财富 500 强是由第一代和第二代移民创立的?他们真的需要人力资本注入和多样性才能真正拥有像美国一样的创业精神。
原创翻译:龙腾网 http://www.ltaaa.cn 转载请注明出处


James Davey
I lived in Tokyo for several years. This was an excellent video, I must say. The Japanese economy was always overvalued during the "bubble", meaning it was unsustainable. What we're seeing now is a "realistic adjustment" of its economy.
What Japan can't combat is the declining population. Wage stagnation is the worst in the world - Japan is the only developed economy where wages are actually on the decline. It's just too expensive to have kids. Not only that, but Tokyo especially is not a child-friendly environment. It's worth mentioning here that Tokyo is the only region in the entirety of Japan where population numbers are stable (as that's where all the jobs are). Currently there are 8 MILLION vacant properties across Japan.
I've heard some estimates that put Japan's population at HALF what it is now in the next 30-odd years. And with that, I feel Japan will maintain a comfortable equilibrium.

我在东京住了几年。这是一个很棒的视频,我必须说。日本经济在"泡沫"期间总是被高估,这意味着它是不可持续的。我们现在看到的是其经济的"现实调整"。 日本无法应对的是人口下降。工资停滞是世界上最严重的——日本是唯一一个工资实际上在下降的发达经济体。生孩子太贵了。不仅如此,东京尤其不是一个适合儿童的环境。这里值得一提的是,东京是整个日本唯一一个人口数量稳定的地区(因为那里是所有工作岗位)。目前,日本有 800 万处空置房产。 我听说过一些估计,日本的人口在未来 30 多年里会减少现在的一半。到了那时,我觉得日本将保持一个舒适的平衡。
A K Gamer
Who's responsible for the stagflation of Japan?
Answer: the police of the world Uncle Sam the worst kind of friend nobody wants

谁为日本的滞胀负责? 答案:世界警察山姆大叔是没人想要的最坏的朋友
Frida Kaiser
All bullshit, Japan falling dawn fore the end from the coldware 1989, USA dont need Japan anymore. Japan a Kolonie from the USA, falling down 1989 to his normal level. Now 2021 growing against the militaer sector like 1930- 1945. a conflikt, a ware, ist needed, fore helping the sinking oekonomie?. Japan have anythink lerarnd from the 2.WW (atombombs 6. and 10. august 1945)? maybe they need some otherone (newone)? They are the watchdog in asia, against CHINA?

胡说八道,日本从1989年的冷战结束前就衰落了,美国不再需要日本了。日本 来自美国的 Kolonie,1989 年降至正常水平。现在 2021 年与 1930 年至 1945 年一样的军事部门正在增长。需要冲突、商品、帮助下沉的经济吗?。日本对二战(1945 年 8 月的 6 号和 10 号原子弹)有任何了解吗?也许他们需要其他人(新人)?他们是亚洲的看门狗,对抗中国?
Callum Bateson
This might be a stupid question, and hopefully someone will explain just why it is so stupid. But why can't they just print money. Doesn't that always cause inflation?

这可能是一个愚蠢的问题,希望有人能解释为什么它如此愚蠢。但是为什么他们不能印钞票呢。这不总是导致通货膨胀吗?
sfbluestar
I think your theory is way more robust than most theorists on this topic, who simply pin the blame on the Plaza Accord. I would just propose one more factor: The decline of Japan coincided with the sweet spot of China's 40-year rise. Seems to me manufacturing has left developed countries like US and Japan at least during this period. No matter the efforts, manufacturing was not coming back to Japan.

我认为你的理论比这个话题上的大多数理论家更有说服力,他们只是把责任归咎于广场协议。我只想提出一个因素:日本的衰落恰逢中国40年崛起的时间点。在我看来,至少在此期间,制造业已经离开了美国和日本等发达国家。不管怎样努力,制造业都不会回到日本。
原创翻译:龙腾网 http://www.ltaaa.cn 转载请注明出处


Dinal Abay
There is a limit to constantly growing the human population size in order to prop up the economy, this planet has a finite amount of resources; humans have already caused irreversible destruction to this planet's environment and non-human lifeforms are undergoing a mass extinction event directly correlated to the increase in world human population (due to either consumption, pollution, waste, farming, urbanization expansion, fishing, deforestation, mining, water use etc). Economists regularly fail to factor in the environmental costs of infinite growth, and some might argue (i.e. me) the human population size is already too large compared to every other species of large animal on this planet (i.e. the animals not being enslaved, tortured and murdered for human consumption). Therefore a decrease in Japan's population size is not a bad thing and I think more countries should follow suit.

为了支撑经济,不断增长的人口数量是有限度的,这个星球的资源是有限的;人类已经对这个星球的环境造成了不可逆转的破坏,非人类生命形式正在经历一场与世界人口增长直接相关的大规模灭绝事件(由于消费、污染、浪费、农业、城市化扩张、渔业、森林砍伐、采矿、用水等)。经济学家经常无法将无限增长的环境成本考虑在内,有些人可能会争辩说(即我)与这个星球上所有其他种类的大型动物相比,人口规模已经太大了(即动物没有被奴役、折磨和被谋杀供人类食用)。所以日本人口减少不是坏事,我认为应该有更多国家效仿。
F?rat ?anl?türk
How easy! Bring in more Turkish people. Inflation problem? Solved. I guarantee a 30% inflation in the first year alone! Population problem?... Hungarians and Russians won't cut it. You definitely need the Turkish lol.

多么容易!引进更多的土耳其人。通胀问题?解决了。我保证仅在第一年就有 30% 的通货膨胀!人口问题?...匈牙利人和俄罗斯人不会削减它。你肯定需要土耳其语哈哈。
Al Chen
Your take really spot on. May I add additionally that Japanese have a creativity problem or lack thereof. What they are good at is improving on stuff others invent, but with Korea and China proving they are just as good in this arena , they as a whole have not managed to elevate to another level as the Americans have done.

你的看法真的很到位。我可以补充一点,日本人有创造力问题或缺乏创造力。他们擅长的是改进别人发明的东西,但是随着韩国和中国证明他们在这个领域同样出色,他们作为一个整体还没有像美国人那样提升到另一个水平。
原创翻译:龙腾网 http://www.ltaaa.cn 转载请注明出处


AngelosGT
Iceland let their banks go bankrupt and their economy wasn't "destroyed". The economy is not based on banks, it's based on the trust of people in the financial system, which considers bankruptcy as a natural product of taking too many unjustified risks.
If financial institutions can risk without consequences, then there is no trust in the system, because it's proved that the system is rigged.

冰岛让他们的银行破产,他们的经济没有被"摧毁"。经济不是基于银行,而是基于人们对金融体系的信任,金融体系认为破产是承担太多不合理风险的自然产物。 如果金融机构可以冒险而不承担后果,那么对系统就没有信任,因为事实证明该系统是被操纵的。
Nick Sosa
It is Bible prophecy, America is supposed to be the last world power. Almost every country is richer than America because there culture and people have existed for thousands of years, America has only been around for 300 years but just like any last child you get everything for free and in this case, in this world America is the crabby child that has to be pampered.

圣经预言,美国应该是最后一个世界强国。几乎每个国家都比美国更富裕,因为那里的文化和人民已经存在了数千年,美国才存在了 300 年,但就像任何最后一个孩子一样,您可以免费获得一切,在这种情况下,在这个世界上,美国是暴躁的被宠爱的孩子。
Aristocles
Keep in mind that Japan's "fall" was from 2nd to 3rd place, and even if they fell to 4th or 5th, they'd still be a highly-developed, rich economy with high living standards and a high GDP per capita. It's just that they used to be growing rapidly, and now they're mostly stuck where they are in absolute terms, while falling behind the growth of other countries, which puts their relative position at risk.

请记住,日本的"下降"是从第 2 位到第 3 位,即使下降到第 4 位或第 5 位,它们仍然是一个高度发达、富裕的经济体,生活水平高,人均 GDP 高。只是它们过去增长很快,现在它们在绝对值上大多停滞不前,落后于其他国家的增长,这使它们的相对地位处于危险之中。
Miller Forester
Very well researched. Personally, I think all this govt meddling is not only counter-productive, but harmful in the long term. A capitalist economy will naturally expand and decline, over and over. People should be responsible for their own actions.

非常好的研究。就我个人而言,我认为所有这些政府干预不仅会适得其反,而且从长远来看也是有害的。资本主义经济自然会一次又一次地扩张和衰退。人们应该为自己的行为负责。
Andrea Chiericozzi
Sorry man, I wanted to watch the video but I had to stop at minute 10.
I find your video editing annoying to me, you switch video every 2 seconds in some parts of the video, switching for every word you mention, it is really hard to follow text and visual content.
Please go slower on the visual side, and as a tip I suggest to add more historical videos, those that last at least a few seconds on screen and still related to what you are talking about.
For example, I think I saw at least 10 soap bubbles shorts of 2 seconds because bubble was mentioned exactly 10 times, I don't see the need for this.
Content is really interesting, so please just take it as friendly suggestions. :)

对不起,我想看视频,但我不得不在 10 分钟时停下来。 我发现你的视频编辑让我很烦,你在视频的某些部分每 2 秒切换一次视频,为你提到的每一个词切换,很难理解文字和视觉内容。 请在视觉方面放慢速度,作为提示,我建议添加更多历史视频,这些视频在屏幕上至少持续几秒钟,并且仍然与您正在谈论的内容相关。 例如,我认为我看到了至少 10 个 2 秒的肥皂泡短片,因为泡沫被提到了 10 次,我认为没有必要这样做。 内容真的很有趣,所以请把它当作友好的建议。 :)
G0nz4
The deflation and business momofication era was a fault from the government and central bank, if the never ending cycle of interventionism never ends, japan will be forever in a strange situation.

通货紧缩和商业化时代是政府和央行的错,如果永无止境的干预主义,循环永远不会结束,日本将永远处于奇怪的境地。