你的人生正在做什么呢?对于即将结束的一生
What Are You Doing With Your Life? The Tail End
2021-09-09
大宝贝
9983
0
1
收藏
纠错&举报
译文简介
让你的思想停留在你的生活中是相当困难的,因为你已经忙得不可开交了,这就像在学习游泳的同时试图了解海洋,在大多数日子里,你都在忙着勉强维持生计,所以,要想弄清楚你的生活该做些什么以及如何度过你的时间并不容易。
正文翻译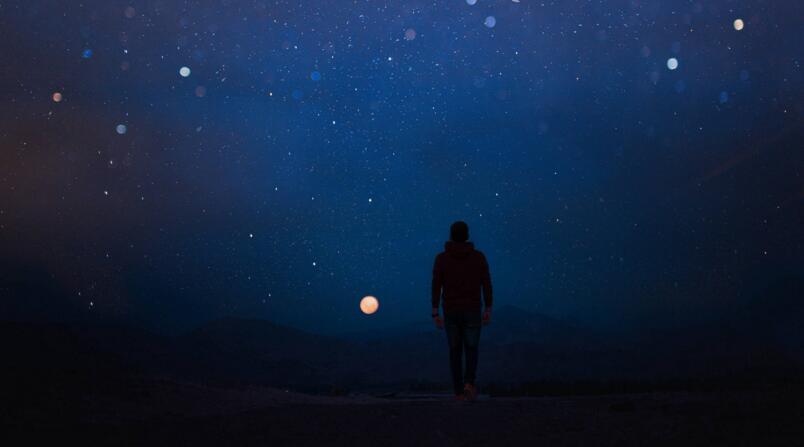 Wrapping your mind around your life is pretty hard, because you are up to your neck in it.It's like trying to understand the ocean while learning how to swim. On most days you are busy just keeping your head above water. So it is not easy to figure out what to do with your life and how to spend your time.
让你的思想停留在你的生活中是相当困难的,因为你已经忙得不可开交了,这就像在学习游泳的同时试图了解海洋,在大多数日子里,你都在忙着勉强维持生计,所以,要想弄清楚你的生活该做些什么以及如何度过你的时间并不容易。
There are a million distractions. Your family, friends and romantic partners, boring work and exciting projects. Video games to play and books to read. And then there is your couch that somebody needs to lie on. It's easy to get lost. So let us take a step back and take a look at your life from the outside.
有很多让人分心的事情,你的家庭、朋友、恋人、枯燥的工作和令人兴奋的活动。玩电子游戏,看书。还有你的沙发,有人需要躺在上面。它是容易迷失在其中的。所以,让我们退一步,从外部审视你的生活。
The average Kurzgesagt viewer is around 25 years old. Which is a pretty good time in the life of most people: The insecurities of the teenage years have begun to recede.Maybe you find yourself in a job or a long term relationship. Maybe you've started a family, or are working on an advanced degree. Maybe you are not doing any of that and still want to enjoy life, whatever that means to you.
"简而言之"观众的平均年龄在25岁左右,这是大多数人一生中相当美好的时光: 青少年时期的局促不安已经开始消退。也许你发现自己已经有一份工作或一段长期的关系,也许你已经成家了,或者正在攻读更高的学位。也许你什么都没做,仍然想要享受生活,不管这对你来说意味着什么。
Or maybe you feel stuck and don't know where to go yet. About one in twenty people watching this video will get to live to 100. Let's assume you are one of the lucky ones, which means you had a total of 5200 weeks of life at your disposal when you were born.You spent the first 600 weeks of your life being a kid and 400 being a teenager. During this time you were pretty useless for society and also not very free to make your own decisions.
或者你觉得自己被生活困住了,还不知道该去哪里。观看这段视频的人中,大约有二十分之一可以活到100岁。让我们假设你是幸运儿之一,这意味着从你出生开始总共有5200周的生命供你支配。你生命的前600周是孩子,400周是青少年,在这段时间里,你对社会毫无用处,也不能自由地做出自己的决定。
As a payoff, you were somewhat spared from the consequences and responsibilities of adulthood.Mostly because well meaning adults protected you by cleaning up your mess and giving you time to find yourself. This time is necessary to make you, at least in theory, a functioning human. Although most people probably don't feel like that after puberty. In any case,by the time you are 20, over 1000 of your 5200 weeks have passed.
作为回报,你在某种程度上免于承担成年的后果和责任。主要是因为善意的成年人会通过帮你收拾烂摊子保护你并且给你时间找到自我。至少在理论上,这段时间对于让你成为一个正常运作的人是必要的。虽然大多数人在青春期后可能不会有这种感觉。无论如何,到你20岁的时候,你生命中5200周中的1000周已经过去了。
Depending on what you aspire to, at this point you are either working already or have entered further education. The amount of fun you can have in this phase of your life varies a lot.If you pick up a trade or need to work to support yourself or others, the serious side of life begins earlier, if you go to university, you get to push back work life a bit longer.
如何生活取决于你的志向,在这一点上,你要么已经在工作,要么已经在深造。在你人生的这一阶段,你能得到的乐趣多种多样。如果你从事某一行业或者需要工作来养活自己或他人,生活严肃的一面对你来说开始得更早,如果你上了大学,就会把工作生活推迟一点。
In any case, most people start working for real in their twenties at the latest,Which begins the productive or potentially grinding or soul crushing period of your life. People tend to work until the age of 65. Which means that you'll spend at least 2000 weeks of your life with serious adult work – hopefully in a job that makes you feel good and appreciated or that makes the world better. This is such an important thing !
无论如何,大多数人最迟在20多岁就开始真正工作了,开始你生命中富有成效的或潜在折磨人的或灵魂崩溃的时期。人们倾向于工作到65岁。这意味着你一生中至少要花2000周的时间从事严肃的成人工作 -希望这是一份能让你感觉良好、受到赞赏或让世界变得更美好的工作。这是一件如此重要的事情!
This is the main block of life for most people – The time when you might have kids and travel a bit and climb the career ladder and build a house, may get divorced and fall in love again. In this phase you transition from being young to middle aged to old – not old, old but the "young old" of your sixties. At 65 you have used up 3400 of your 5200 weeks.
这是大多数人生活的主要阶段-这段时间你可能会有孩子,去旅行,在事业上取得成功,盖房子,可能会离婚并且再次坠入爱河。在这个阶段,你从青年到中年再到老年-不是老人,是老年,六十多岁"年轻的老人"。65岁时,你已经用完了5200周中的3400周。
The last phase of your life begins. If you've managed to acquire enough wealth to retire,in theory you are now free to do whatever you like, for up to 1800 weeks. But of course, this is not how it works for the majority of you watching this video. 19 out of 20 people will not live to one hundred. The average lifespan in the US is 79. In Germany it is 81. In Japan 84. In Brazil it is 75.
你生命的最后阶段开始了。人生余下长达1800周,如果你已经设法获得足够的财富退休,理论上你现在可以自由地做任何你喜欢的事情。但是当然,这对观看这个视频的大多数人来说不是这样。20个人中有19个人活不到100岁。美国人的平均寿命是79岁,德国人平均寿命是81岁,日本是84岁,巴西是75岁。
If you die at age 80, which is still not bad, you only have 780 weeks of freedom after you retire. That's roughly as many weeks of freedom as an old person as you spent as a child. Unfortunately disease and the tiredness of age trip you up here, because with old age the human body begins to decline sharply. For example the vast majority of cancer related deaths occur in people over 70. If you bet all your fun cards on being free and happy in your retirement you might be bitterly disappointed.
如果你80岁就去世了,还不算太糟糕,退休后你只有780周的自由时间,这些老人的自由周数与作为孩子时的自由时间大致相等。不幸的是,疾病和年龄的疲劳会把你困在这里,因为随着年龄的增长,人体机能开始急剧衰退。例如,绝大多数与癌症相关的死亡发生在70岁以上的人群中。如果你把所有的乐趣都押在退休后的自由和快乐上,你可能会大失所望。
And all of this is still assuming things work out and you even get to grow old. You can drown in a pool at age 7, get cancer at age 32, die in a car crash at age 48. You can fall from a ladder at age 60. Every day the universe rolls a bunch of dice for every human– and everyday, someone somewhere on this planet, rolls a critical failure and their life ends that day. The older you get, the more dice are rolled for you.
所有的这些都是假设一切顺利,你可以慢慢长大。事实上,你可以在7岁的时候淹死在游泳池里,在32岁的时候患上癌症,在48岁的时候死于车祸。你可以在60岁时从梯子上摔下来。每一天,宇宙都在为每一个人掷骰子-每一天,地球上某个地方的某个人都会掷出一次致命的失败,他们的生命在那一天结束。你年龄越大,为你掷的骰子就越多。
Usually when you swim through the ocean that is your life, you do not think about all of this too much and that is fine. Life is engaging enough by itself and the future is this undefined weird thing. But thinking about it from time to time is helpful in refocusing on what you want to do and to minimize regrets you will have when you look back. And to remind you that if you don't use your time today, you might not get a chance to use it tomorrow.
通常,当你在你生命的海洋中游泳时,你不会想太多,这样很好。生活本身就已经足够引人入胜,而未来却是一件不可定义的奇妙的事情。但是,生活中还是需要时不时地思考,这有助于重新关注你想做的事情,并最大限度地减少你回首往事的遗憾。并且提醒你,如果你今天不利用你的时间,明天可能就没有机会利用它。
Life is complicated and it is hard to make decisions between all the things and people that are important to you.This has become painfully obvious to billions of people during the Coronavirus pandemic.If you respected social distancing, so many things that we took for granted were not available anymore. Traveling and public places and eating out and seeing friends and meeting new people.
生活是复杂的,人们很难在对你来说所有重要的事情和人之间做出决定。在新冠病毒大流行期间,这种情况对数十亿人来说已经变得非常明显。如果你尊重社交距离,那么我们认为理所当然的很多事情就不再适用。旅游和去公共场所,外出就餐,看望老朋友,认识新朋友。
原创翻译:龙腾网 http://www.ltaaa.cn 转载请注明出处
Spending time together became limited and precious. But actually, the time you have with the people you love is already precious.Think of your parents. As a child you spend basically every day with them. Your time spent together begins to decline as you transition and become a teenager and fight to develop your own identity. But as teenagers you probably still see them regularly, which changes as you enter your twenties, when most people move out. For university, for work or just to be on their own.
在一起的时间变得有限而宝贵。但实际上,你和你爱的人在一起的时间已经很宝贵了。想想你的父母,当你是孩子的时候,基本每天都和他们在一起,随着你成长为一个青少年,并努力发展自己的人生道路,你们在一起的时间开始减少。当你十几岁的时候,可能仍然经常看到他们,这种情况会随着你进入20多岁,大多数人搬出去的时候而改变。上大学,去工作或者仅仅是为了独立生活而搬出去。
If you are making an effort to be with your parents for two full weeks each year for the of their lives, which covers the main holidays, birthdays and a bit extra you still have already spent more than 90% of the time you will ever spend with them, even if they grow pretty old. If they die earlier or if you see them only a few days each year this number shrinks even more. So in all likelihood, the vast majority of time you will ever spend with your parents has passed.
如果你努力在父母的余生中每年陪伴他们整整两周,包括主要的假期、生日和一些额外的时间,那么你已经花了超过90%的时间与他们在一起,即使他们已经很老了。如果他们更早去世,或者如果你每年看望他们只有几天,这个数字会减少得更多。所以很有可能,你和父母相处的绝大多数时间已经过去了。
The same holds true for your siblings or old friends that moved to the other side of the country. You are at the tail end of the time with some of the most important people in your life. One day you will see them for the last time. And it is actually the same with everything else. The concept of doing something for the last time feels eerie, like something that you should only experience when you are on death row or extremely old or something like that. But it happens all the time.
同样的道理也适用于你移居到另一个国家的兄弟姐妹或老朋友。你和你生命中一些最重要的人已经进入时间尽头的末尾。总有一天你会是最后一次见到他们。事实上,其他一切都是一样的。最后一次做某件事的概念让人感觉很诡异,就像只有当你在死囚牢房或者年纪特别大或者类似情况的时候才会体验到这种感受。但这种事总是发生。
Is there a hobby you have been lazy about for a long time? Maybe you still have those Warhammer minis that you wanted to paint? Did you always want to revisit that place where you had an amazing time a decade ago? Is there someone you wanted to reach out to for a long time but haven't yet? Or pick up that sport again to meet new friends? Maybe you will never do any of these things again, because life gets in the way and at some point it is too late.
有没有一个你懒惰很久的爱好?也许还有那些你想画的战锤迷你版?你是不是一直想重游那个十年前你曾有过美好时光的地方?有没有一个你想联系很久但还没有联系的人?还是重新开始这项运动来结识新朋友?也许你再也不会做这些事情了,因为生活阻碍了你,在某个时候已经太晚了。
原创翻译:龙腾网 http://www.ltaaa.cn 转载请注明出处
As the global Pandemic begins to wind down, we will all soon be able to be with each other again and do fun things together.It is never a bad time to reach out to a friend, or a potential friend and let them know that you are looking forward to hanging out.But no matter when you are watching this: our life is an incredible gift and there are so many fun, engaging and fulfilling things to do. And you get to decide what and who matters to you. But what matters the most is that you actually make decisions from time to time.
随着全球疫情开始平息,我们很快就能再次相聚在一起,一起做有趣的事情。联系一个朋友,或者潜在的朋友,让他们知道你很期待和他们一起出去玩,这从来都不是一个不好的时机。不管你什么时候看到这个视频:我们的生活是一份不可思议的礼物,有这么多有趣的、迷人的和令人满足的事情要做。你可以决定什么和谁对你重要。但最重要的是,你实际上会不时地做出决定。
This video was based on and inspired by an article by our friend Tim Urban of Wait but Why, the best blog on the internet. Be sure to check it out to get more new perspectives on things.
这个视频是基于我们的朋友蒂姆·厄本的一篇文章,这篇文章来自互联网上最好的博客—等待,但为什么。一定要去看看它,以便获得更多关于事物的新观点。
评论翻译
I'm only 21 years old now, and the last time I saw my father was on his deathbed in early 2020. He passed at only 60 years old which is what they considered the "young" old…What I hate more than anything is he never got to see us grow, become successful, get married, and really make him proud. He was so full of life before he was diagnosed with cancer and this video hit me like a bus. Nothing is guaranteed. Appreciate whatever time you have with your loved ones. Don't hold grudges because imo that only ends in regret when that inevitable time comes.

我现在才21岁,最后一次见到父亲是在2020年初的病榻上。他年仅60岁就去世了,这是他们认为的"年轻"的年纪……我最讨厌的是他从未看到我们成长、成功、结婚,并真正让他感到骄傲。他在被诊断出癌症之前,是如此充满活力,这段视频像巴士一样撞上了我的心口。世上什么事情都不能保证。感激你和你爱的人在一起的时光。不要心怀怨恨,因为当不可避免的时刻到来时,怨恨只会以遗憾告终。
I've always had this feeling of not wanting to do the whole school-work-retirement. I figured life has no meaning but the one we give it. I don't need to be "successful" to be happy. At one point in life I realized that's what mattered to me, being happy.

我一直有一种不想完成整个上学-工作-退休过程的感觉。我觉得生活没有意义,只有我们赋予它意义。我不需要"成功"就能快乐。在人生的某个阶段,我意识到对我来说,快乐才是最重要的。
So from that I don't think to quit a job that makes me unhappy, I don't keep people around who make me feel miserable, I started doing thingd that I felt proud of. I decided no one, not even my parents, would get in the way. Even though I'm still working on it I do feel a faint sense of hope that no matter how my life is right now I can make it fulfilling and an enjoyable experience.

所以从那以后,我不认为辞职会让我不开心,我不会让那些使我感到痛苦的人留在身边,我开始做一些让我感到自豪的事情。我决定没有任何人可以妨碍我,即使是我的父母。尽管我仍在努力,但我确实感到一种微弱的希望,那就是无论我现在的生活如何,我都能让它变得充实和愉快。
Life is too short . I'm visiting my parents for 9 days in the past 14 months. I'm gonna buy a house in the burb next year and have my parents move in with me. Family is everything, my mom is the most important person in my life and I cherish and appreciate her every day of existence in my life. I love you mom.

生命太短暂了。在过去的14个月里,我有9天去看望我的父母。我打算明年在郊区买栋房子,让父母搬来和我一起住。家庭就是一切,我的妈妈是我生命中最重要的人,我珍惜和感激她在我生命中存在的每一天。妈妈,我爱你。
I realized that recently when I calculated how long it would take to finish college and get to the point I want to be at in my life afterwards. It honestly made me get rid of the idea of filling my life with work because of how pointless it was.

最近,当我计算完成大学并达到我以后想要达到的目标需要多长时间时,我意识到了这一点。 老实说,这让我摆脱了用工作来充实我生活的想法,因为它是多么毫无意义。
But, on a cosmic level, unimaginably valuable, because most of the universe is void and inanimate. We are extraordinarily lucky to be surrounded by so much life.

但是,在宇宙的层面上,它的价值是难以想象的,因为宇宙大部分都是虚空的和无生命的。我们非常幸运地被如此多的生命所围绕。
I do believe that our conciousness does transcend into a different existential plane that is out of our reach because conciousness is something that defies math, science and the universe. But whether or the people who left before you would be waiting for you or you'll be alone until the next big thing or for eternity, is another thing on its own.

我确实相信,我们的意识确实超越了我们无法触及的不同存在层面,因为意识是一种挑战数学、科学和宇宙的东西。但是,在你之前离开的人是否会等着你,或者你会独自一人直到下一个大事件,或者永远独自一人,这是另一回事。
What if we try to find a way to regenerate all the cells of humans and keep the size of telomeres of human cells constant, we would become immortal and would be able to experience everything

如果我们试图找到一种方法来再生人类的所有细胞,并保持人类细胞端粒的大小不变,我们就会变得长生不老,并能够体验一切。
I wouldn't give up on it... from an old person to you youngins.. you can walk and chew bubblegum. Study, make money, make friends.. go places. It's very possible and like anything in life you can learn to balance it. This video makes you feel like life and work take 120% effort but that's grossly over emphasized.

我不会放弃的...从一个老人到你们年轻人..你可以边走边嚼泡泡糖。学习,赚钱,交朋友.....去一些地方。这是非常可能的,就像生活中的任何事情一样,你可以学会平衡它。这个视频让你觉得生活和工作需要120%的努力,但这被过分强调了。
You weren't given life to be sad. Death is not a part of life. Life isn't short, life is very long. It's only short if you don't do anything with your life.

你活着不是为了悲伤。死亡不是生命的一部分。人生不是短暂的,相反,人生是漫长的。如果你一辈子不做任何事情,生命才会短暂。
All of the lessons I learned from my parents were either "do as I say and not as I do" or "don't do as I say or do". One of the "don't do as I say or do" lessons was definitely embracing mortality salience and I think I've had a much happier life because of it.

我从父母那里学到的所有教训要么是"照我说的做,不要照我做的做",要么是"不要照我说的或者我做的做"。其中一个"不要照我说的或做的去做"的教训就是接受死亡的重要性,我认为我的生活因此变得更幸福了。
Yep there is no point in stressing over much in life it all ends one day. The judgement of others should not matter and you should not care about other peoples opinions. We as humans put to much emphasis on what we do not have rather on what we have. there is no point in fretting over bullshit.

是的,生活中压力过大是没有意义的,总有一天一切都会结束。别人的评价不重要,你不应该在意别人的意见。作为人类,我们更重视我们没有的东西,而不是我们拥有的东西。为胡说八道而烦恼是没有意义的。
Sometimes the discussion or experience of death can give you a better perspective on life.

有时对死亡的讨论或经历可以让你对生活有一个更好的看法。
Yep. Life is living in the present moment. To slow down time, do something new, do something challenging. When you're too comfortable, you end up seeing the same things everyday, therefore you will speed up time.

是的。生活就是活在当下。放慢时间,做一些新的事情,做一些有挑战性的事情。当你太舒服的时候,你最终每天都会看到同样的事情,因此会加快时间。
I calculated a while back how many days you live throughout your life on average, and then I calculated how long I have lived to the exact day, and jeez that knocks a nice chunk off.

不久之前,我计算了一下你一生中平均能活多少天,然后我计算了我能活到确切那一天的时间,天哪,这可真是少了一大块。
But it's generally something that's only meant to help us reflect on what direction we are going on in one way or another, and allow to make perhaps some better decisions on how we want to look back on our lives, or what we might like to do in the future.

但一般来说,这只是为了帮助我们反思我们正以这样或那样的方式朝着什么方向前进,并允许我们就如何回顾我们的生活或我们未来可能喜欢做什么,而做出一些更好的决定。
That's got to be really annoying and weigh on you heavily. What do you think you might have done differently then after you had turned 25? As I turned 25 in December and I'm still in my second year of Uni, still figuring many things out.

这个想法一定很烦人,而且会给你带来沉重的负担。你认为在你25岁之后,你会做些什么不同的事情?到12月时我就25岁了,我还在读大学二年级,还在想很多事情。
To be fair, we are just monkeys with better brains. There is only like 1% DNA difference between us and chimpanzees. Humans are not as special as anyone think.

平心而论,我们只是头脑更好的猴子。我们和黑猩猩之间只有1%的基因差异。人类并不像任何人想象的那么特别。
If you can not answer, it is neither yet true or false in your perspective, but you must be ready to accept either outcome. That said having to disprove something not proven is a logical fallacy. Also never be 100% certain of things, unless they are empirical or logical, but keep the possibility that our perception of reality is flawed, therefore nothing is certainly empirical, but we can say they are emperical beyond reasonable doubt.

如果你不能回答,在你看来它既不是真的也不是假的,但是你必须准备好接受任何一种结果。也就是说,对未证明的事情反驳是一种逻辑谬误。也永远不要百分之百地确定事物,除非它们是经验性的或逻辑性的,但要保持我们对现实的感知是有缺陷的可能性,因此没有任何事情是绝对经验性的,但我们可以说它们在超越合理怀疑之外是经验性的。
You are free to keep your beliefs, they don't hurt anyone. When your beliefs start to negatively affect reality, they are delusions. Ex. religiously justified terrorism.

你可以自由地坚持你的信仰,它们不会伤害任何人。当你的信念开始对现实产生负面影响时,它们就是错觉。例如:宗教上的恐怖主义。
If we can make desirable genetic variations through genetic engineering in an adult then we might overcome this problem, after all depressing things, happy things all are inside our brain due to some Chemicals, let's make just try to do all we can in our given life

如果我们能通过基因工程在成年人身上制造出令人满意的基因变异,那么我们就有可能克服这个问题,毕竟,由于某些化学物质,所有令人沮丧的事情、令人高兴的事情都在我们的大脑中,让我们试着在我们给定的生命中尽我们所能做我们可以做的事情。
Problem was i just cared to much about someone's opinion, i didn't express myself. That should be a thing i would change, don't care about what others are thinking about me.

问题是我只是太在乎别人的意见,我没有表达真实的自己。这应该是我要改变的事情,不要在意别人对我的看法。
School and college are the ones who is wasting our life , to be honest , I think learning the basics of everything is good but they make it so long that it takes years

学校和大学是浪费我们生命的地方。老实说,我认为学习所有的基础知识都是好的,但它们太长了,需要花费数年的时间
原创翻译:龙腾网 http://www.ltaaa.cn 转载请注明出处


My parents want me to spend my time with them even if I'm trying to move out. I just want them to understand that all the hard work I do is for them. My mum is working at such an old age, doing heavy lifting for her isn't healthy and I just want to make it stop. I am trying to reach financial freedom to take care of her mainly and I will make it my priority.

即使我想搬出去,我的父母也希望我能和他们在一起。我只是想让他们明白,我所做的一切努力都是为了他们。我妈妈年纪这么大还在工作,做重活对她来说是不健康的,我只想让她不再工作。我正在努力实现经济自由,主要是照顾她,我将把这件事情作为我的优先事项。
I feel you. I'm grinding right now to buy a house and support my parents so my dad doesn't have to work till he's 75 and my mom and him can relax. They've given me their love and affection through all the tough times and I want to give back.

我很明白你的感受。我现在在努力买房子,养活我父母,这样我爸爸就不用工作到75岁,我妈妈和他就可以放松了。他们在所有艰难的日子里,给了我他们的爱和感情,我想回报他们。
I'm roughly halfway through the video, yet I am rougly a quarter of the way through my life. I took a break from my work to watch Kurzgesagt, yet found myself galvanized with more indomitable fervor for my project. The continued furtherment of enlightenment and the advancement of humanity as a whole is the single most noble cause, yet it is a task in which we can all (even in the small things like a hug or waving to a stranger) partake.

我大概看了一半的视频,然而我差不多已经走了四分之一的人生。我从工作中休息了一会儿,看了"简而言之",但我发现我对自己的目标充满了不屈不挠的热情。启蒙运动的继续推进和整个人类的进步是唯一最崇高的事业,但这是一项我们所有人都可以参与的任务(即使是像拥抱或向陌生人挥手这样的小事)。
This video is a terrifying reminder of mortality and the limited amount of time we have. But also a great reminder to reach out and spend that time doing something you love and sharing it with people like family and friends.

这段视频可怕地提醒我们死亡和我们有限的时间。但同时这也是一个很好的提醒,你要走出去,花时间做自己喜欢的事情,并与家人和朋友分享。
This video made me cry so hard but also made me feel so refreshed! I'm in this exact mid-twenties crisis and suffering with anxiety and depression during this pandemic context. Earlier today I literally thought "well I guess is too late to be something" and even though I know it's an absurd I sometimes have no strength to fight these thoughts. But now I felt like this video was literally a person hugging me and telling me that everything is gonna be ok but I have to fight for myself in order to do it. Thank you so much for that

这段视频让我哭得很伤心,但也让我感到精神振奋!在这场新冠病毒疫情的背景下,我正处于25岁左右的危机中,饱受焦虑和抑郁的折磨。今天早些时候,我真的认为:"嗯,我想现在做某事已经太晚了"。尽管我知道这是一个荒谬的想法,但我有时没有力量去对抗这些想法。但是现在我觉得这个视频就像一个人拥抱我,告诉我一切都会好起来的,我必须为自己奋斗。非常感谢你
I'm only thirteen and I feel like our daily routines or what we do throughout our life ,for example getting a job and even going to sleep around the same time as others is something that we all gained from our older generations. Most of us humans including me don't plan on doing anything specific the next day and just do the normal routing that drives us to continue life , but for others life is a hard problem to solve.

我只有十三岁,我觉得我们的日常生活或我们一生中所做的事情,例如找工作,甚至与其他人大约在同一时间睡觉,都是我们从老一辈那里获得的东西。 我们大多数人,包括我在内,第二天不打算做任何特定的事情,只是按照正常的路线来推动我们继续生活,但对其他人来说,生活是一个难以解决的问题。
Life for them needs to have a purpose and I'm not going against that but I'm just saying that a lot of people think that getting a job is necessary and to be honest it isn't. It's kinda like the statement "it's time to get your life together" and that's is a broad statement that could mean many things to different people. I personally live life not to the fullest but to the most predictable and set goals that are not too hard yet actually impact my life positively.

对他们来说,生活需要有一个目标,我不反对这一点,我只是说,很多人认为找工作是必要的,老实说并非如此。这有点像"是时候让你的生活回到正轨了"的说法,这是一个宽泛的说法,可能对不同的人来说意味着很多事情。我个人并没有把生活过得最充实,而是过得最可预测的,设定的目标不会太难,但会对我的生活产生积极的影响。
Getting my age spot on really hit me hard. I moved out of my family's home just two months ago and I've just started on my new first-ever full-time job after graduating. I hope this will serve as a nice reminder as I keep going.

这个年龄阶段真的对我打击很大。 两个月前,我搬出了我家,刚刚开始毕业后的第一份全职工作。 希望这将成为我继续前进的一个很好的提醒。
I actually think of this non stop since i was kid and i was depressed for a majority of that time and wasted years of my life thinking about this kind of things which led to my depression... DO NOT THINK ABOUT THIS SHIT AND ENJOY IN LIFE EVERYONE

事实上,从我还是个孩子的时候起,我就不停地思考这个问题,当时我大部分时间都很沮丧,浪费了很多年的时间去思考这种导致我抑郁的事情...大家不要想这些,享受生活吧
PS. Balance is key to everything, work hard when you need to, have fun when you need to, socialize when you need to etc... Don't be lazy, think in advance always, be carefull, be patient, make sure you take good care of yourself so you can live longer to experience more...

附注: 平衡是一切的关键,当你需要候努力工作时,当你需要享受乐趣时,当你需要社交时等等......不要偷懒,总是要提前想一想,要小心,要有耐心,确保你照顾好自己,这样你就可以活得更久,体验更多...
I picked up drawing again recently, the best decision in a decade.

我最近又重新开始画画,这是十年来最好的决定。
After my great-grandmother passed away, I came to understand the value of this video. The time given to one person and human relationships are never infinite. I have come to believe that if there is a relationship that has already been established, it should be cherished, and that new challenges and relationships should not be delayed.

我的曾祖母去世后,我开始理解这个视频的价值。一个人的时间和人际关系从来都不是无限的。我开始相信,如果有一种关系已经被建立,就应该珍惜它,新的挑战和关系也不应该被拖延。
6:18 this is making me emotional for some reason. I really love how you point that out since I'm really close to my parents and siblings (as a Filipino, it is true to some) and even though I am now a teenager, I always seek and look for them in any possible way. Even if I'm busy with paperworks and some projects, I always take a break just to call them.

在视频6分18秒的时候,出于某种原因,使我情绪激动。我真的很喜欢你指出的这一点,因为我和我的父母以及兄弟姐妹真的很亲近(作为一个菲律宾人,这对一些人来说是真实的),即使我现在是一个青年,我总是用任何可能的方式联系他们。即使我忙于文书工作和一些项目,我也总是休息一下,给他们打电话。
This was probably the hardest video to watch to date from Kurzgesagt. Like always how they make a complex topic easy to understand and the way they did just puts a lot of perspective in life. I almost teared at the part where they showed how much you would actually spend time with your parents if you moved out and visited them.

这可能是简而言之迄今为止最沉重的视频。像往常一样,他们让一个复杂的话题变得容易理解,他们这样做的方式给生活提供了很多视角。当我看到这部分,我几乎要哭了,他们向我展示,如果你搬出去并且再回去看望父母,你会花多少时间和他们在一起。
"What are you doing with your life?"
Me sobbing uncontrollably: I don't know Mr Scienceman, I don't know

"你的人生打算怎么过?"
我控制不住地抽泣起来:我不知道,科学先生,我不知道。
This is something I've been mentally facing for quite some time now. Wrapping my head around having to make choices and commit to them wisely as we are all subjected to limited time in this world is quite a challenge. With understanding of this came the feeling of meaninglessness of it all.

这是我在心理上已经面对很长一段时间的事情。当我们都在这个世界上受到有限时间的限制时,我必须做出选择并明智地承诺,这是一个相当大的挑战。理解了这一点,就产生了一切都毫无意义的感觉。
However this feeling lets me appreciate life more and do what's better for me ,specifically my time here might be limited, but its mine. A bit of a bittersweet realisation, really. Glad this video exists

然而这种感觉让我更加珍惜生活,做对我更好的事情,具体来说,我的时间可能是有限的,但它是我的。有点苦乐参半的感觉,真的。很高兴有这个视频。
My cousin passed away three years ago at the age of 27 and this video made me cry. I don't regret spending not enough time with him, you shouldn't regret anything of the sort ever and still it is hard to accept the fact that at some point without me knowing, I had already spent all the time I would have ever spent with him.

我的表哥三年前去世了,年龄27岁,这段视频让我哭了。我不后悔没有花足够多的时间和他在一起,你也不应该后悔任何类似的事情,但是很难接受这样一个事实: 在某些我不知道的时候,已经花了我本该和他在一起的所有时间。
I think this was a great video to be aware about the span of your life and spending your time well with family and friends. It is good to do those things and to grow in a relationship with each other. While many people see death as a hopeless thing, I see it as a passing from one stage of life to another.

我认为这是一个很好的视频,可以让你了解到自己的生命跨度,并与家人和朋友共度美好时光。做这些事情并在彼此的关系中成长是件好事。虽然许多人认为死亡是一件没有希望的事情,但我认为它是从生命的一个阶段过渡到另一个阶段。
It was a genius idea to put the remaining time in life in weeks instead of years. Using weeks, even if there are thousands of them left, really helps ya grasp the dwindling time of life you have left at whatever age you are.

把生命中剩余的时间用几周而不是几年来计算,这是一个天才的想法。用几周的时间来计算,即使还剩几千周,真的能帮助你把握住你在任何年龄所剩下的生命中日渐缩短的时间。
It must be amazing to not be plagued by these thoughts all the time. How the clock is always ticking and each breath you take is one breath less in some unknown grand total of your life time.

没有一直被这些想法困扰一定很神奇。时钟总是在滴答滴答地响着,你的每一次呼吸都是在你生命中未知的总时间里少呼吸一次。