在你身上发生的最令人尴尬的事情是什么?(2)
What is the most embarrassing thing that has happened to you?
2021-07-22
兰陵笑笑生
4977
0
0
收藏
纠错&举报
译文简介
早在70年代初,我就被加拿大最大和最古老的企业集团之一挖走了。
正文翻译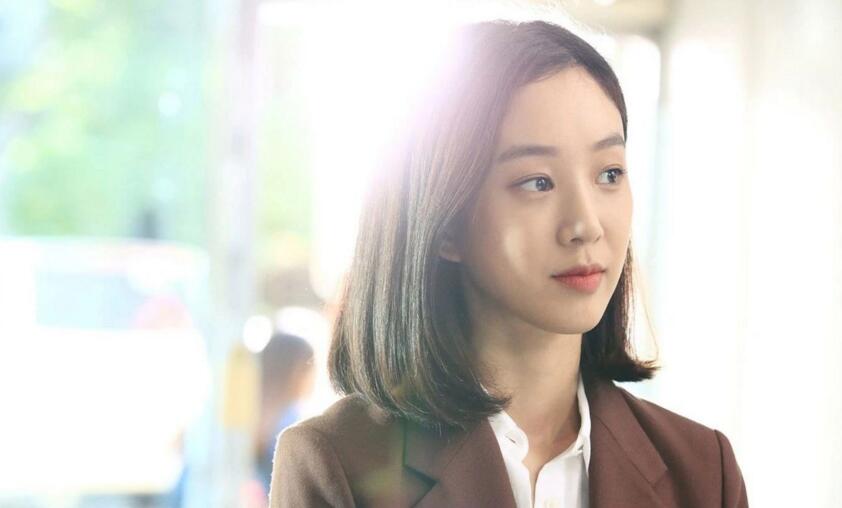 What is the most embarrassing thing that has happened to you?
在你身上发生的最令人尴尬的事情是什么?
评论翻译
Peter Broadmore
, Dual British-Canadian citizen & History buff
Back in the early '70s I was being headhunted for a job with one of Canada's largest and oldest conglomerates. It was the first time I had ever been sought out for a job and I was quite dazzled by the sensation. I had just celebrated my 28th birthday.
After an initial screening interview and a meeting with the executive responsible for corporate and government relations, I was invited to have lunch with a member of the family that owned the corporation. He was rotating through the company's various subsidiaries and I would be working with him in the division to which he had been most recently assigned.
We were to meet at an upscale restaurant in Toronto's financial district. It had an excellent reputation but it was way out of my price range and I had never eaten there. I made sure I arrived early. In fact, I was so early I was the only patron. I told the hostess I would be meeting someone, told her his name and took a seat at the bar with a cup of coffee.
I had been there about five minutes when a second customer walked in. I knew his face, but couldn't remember his name. I gathered that he, too, would be meeting someone and, like me, had elected to wait at the bar until his party showed up.
I smiled a greeting when he came over and he nodded as if we were old friends. I was mortified. I had no idea who he was but he looked so familiar and he was so comfortable to talk to that I had no doubt we knew each other from somewhere or other. I blurted out one of the usual pleasantries, hoping a brief conversation would jog my memory. It didn't.
Nevertheless, we chatted about the usual topics Canadians find endlessly fascinating… Ontario's weather that summer, the difficulty in finding a good place to park downtown, and the sorry state of the Canadian dollar.
Suddenly I saw the hostess bearing down on me with my lunch companion in tow and I realized I would have to introduce him to my 'friend'.
I prayed for the ground to open beneath me so I could escape the humiliation of what was likely to be a most embarrassing moment for everyone.
The hostess chirped that our table was ready and I turned to the gentleman beside me. With a shock, I suddenly realized that I had been talking to the newly-elected Premier of Ontario, William Grenville Davis.
We had never met.
"This is Mr. M…. sir," I began, then turned to my future employer and introduced him to one of the most popular politicians in our province's history.
I got the job and forever afterwards appreciated the gracious and generous way in which Mr. Davis put up with the stumbling conversation of a total stranger.

早在70年代初,我就被加拿大最大和最古老的企业集团之一挖走了。这是我第一次被人挖,我被这种感觉弄得有点晕呼呼的。当时我刚过完28岁生日。
在经过初步筛选面试和与负责企业和政府关系的高管会面后,我被邀请与拥有该公司的一个家族成员共进午餐。他正在公司的各个子公司中轮换,我将在他最近被分配到的部门与他一起工作。
我们将在多伦多金融区的一家高档餐厅见面。这家餐厅声誉很好,但远远超出了我的付得起的范围,而且我从未在那里吃过饭。我确保我要提前到达。事实上,我到得很早,是唯一的顾客。我告诉女主人我要去见一个人,告诉她他的名字,然后拿着一杯咖啡在酒吧坐下。
我在那里呆了大约五分钟,第二个顾客走了进来。我认识他的脸,但不记得他的名字。我想,他也是要去见什么人,而且和我一样,选择在吧台前等待,直到他要等的一行人出现。
当他走过来时,我微笑着打招呼,他点了点头,好像我们是老朋友。我感到很羞愧。因为我不知道他是谁,但他看起来如此熟悉,和他交谈也很舒服,我毫不怀疑我们在某个地方认识。我突然说了一句通常的客套话,希望简短的谈话能唤起我的记忆。结果没有。
尽管如此,我们还是聊了一些加拿大人认为魅力无穷的话题......安大略省那年夏天的天气,在市中心找到一个好地方停车的困难,以及加元的糟糕状况等等。
突然,我看到女主人带着我的午餐同伴向我走来,我意识到我必须把他介绍给我的"朋友"。
我祈祷地面在我脚下开裂,这样我就可以逃离这个对大家来说可能是最尴尬的时刻的羞辱。
女主人招呼了一声说我们的桌子已经准备好了,我转向我身边的那位先生。我吓了一跳,突然意识到,我一直在和新当选的安大略省省长威廉-格伦维尔-戴维斯交谈。
我们确实从来没有见过面。
"这位是M....先生,"我开始说,然后转向我未来的雇主,向他介绍本省历史上最受欢迎的政治家之一。
我得到了这份工作,并在此后永远感激戴维斯先生对一个完全陌生的人磕磕绊绊的谈话所采取的亲切和慷慨的态度。
原创翻译:龙腾网 http://www.ltaaa.cn 转载请注明出处


le photo for TwirlyGirly
TwirlyGirly
, I'm a lifelong makeup geek who follows the science
I was 22 years old, and had just begun working for a major commercial airline seven months before.
Another airline came to our office for a promotion, and held a drawing for prizes.
I won two round trip passes on their airline to Puerto Rico, and four days/three nights in a luxury hotel on the beach in San Juan.
I invited a co-worker to come with me, and we flew down to Puerto Rico and checked into our hotel.
Tired from our trip, we decided to eat dinner that night in the hotel's very fancy Continental restaurant.
We were dressed to the nines. Hair done, makeup perfect. This was before acrylic nails were mainstream, so before the trip I had taken the time to carefully apply glue-on, long fingernails which I'd painted fire engine red.
First we each ordered a glass of wine. We were sipping the wine when our waiter returned to take our dinner orders.
Trying to look sophisticated, I pulled out a cigarette and my lighter*, and flicked the lighter to light my cigarette.
Unfortunately...the nail on my left thumb got in the way of the flame, and lit my fake nail on fire.
Horrified, I watched as a 3" flame shot straight up from my nail, along with a trail of black smoke.
The waiter continued to stand there, stone-faced, pen and order pad in hand. His expression didn't change. Talk about professionalism!
The closest receptacle of liquid to extinguish the flame was my glass of wine, so I quickly submerged my thumb. There was hissing and spitting as the flame went out.
When I pulled my thumb out of the glass, the end of my thumbnail was melted, curled under, and black.
The waiter didn't even blx - although I'm pretty sure he was composing the story of what I'd done in his head, to relate to the staff as soon as he took our order and returned to the kitchen.
"Embarrassed" doesn't even begin to cover how I felt in the moment, made worse by the fact I had to wear that charred, deformed nail for the reminder of our trip, as I hadn't brought supplies to remove and replace nails with me (and after scouring the stores near our hotel, I couldn't find what I'd need to buy to do it while there).
Did that incident inspire me to quit smoking? Nope. I continued to smoke for several years after that (but I was a lot more careful to keep my nails away from fire).
*This incident occurred in the late 70's, when smoking in restaurants was still allowed.

我当时22岁,七个月前刚开始为一家大型商业航空公司工作。
另一家航空公司来我们办公室做促销活动,并举行了一次抽奖活动。
我赢得了两张他们航空公司的波多黎各的往返机票,以及在圣胡安海滩上的一家豪华酒店的四天/三晚住宿。
我邀请一位同事和我一起去,我们飞到了波多黎各,住进了酒店。
旅途劳累,我们决定当晚在酒店非常高级的欧陆餐厅吃晚餐。
我们穿戴整齐。头发做好了,妆容完美。那时候丙烯酸指甲还没有成为主流,所以在旅行之前,我花时间仔细地涂上胶水,把长长的指甲涂成引擎红色。
首先我们每人点了一杯酒。我们正喝着酒,服务员来让我们点晚餐。
我试图让自己看起来很老练,掏出一支烟和打火机*,然后弹了一下打火机,点燃了我的香烟。
不幸的是......我左手拇指上的指甲挡住了火焰,把我的假指甲点燃了。
我吓坏了,看着3英寸的火焰从我的指甲里直射出来,伴随着一缕黑烟。
服务员继续站在那里,面无表情,手里拿着笔和订单本。他的表情没有任何变化。专业!
最接近灭火的液体容器是我的酒杯,所以我迅速把我的拇指浸入其中。当火焰熄灭时,出现了嘶嘶声和冒泡声。
当我把拇指从酒杯中拔出来时,我的拇指指甲末端已经融化,蜷缩在一起,而且是黑色的。
服务员甚至都没有眨眼--尽管我很肯定他在脑子里构思我所做的故事,以便在他接过我们的订单并返回厨房时向工作人员讲述。
"尴尬"甚至不足以形容我当时的感受,更糟糕的是,剩下的旅程我都不得不戴着那个烧焦的、变形的指甲,因为我没有带摘除和更换指甲的用品(在搜遍了我们酒店附近的商店后,我在那里找不到我需要购买的东西)。
这件事有没有激励我戒烟?没有。在那之后的几年里,我继续吸烟(但我更加小心地让我的指甲远离火)。
*这件事发生在70年代末,当时餐馆里仍然允许吸烟。
Anonymous
Naked at 15
so i was in class 9 and not a bit interested in studies, i failed in my quarterly exams "the paper was quite easy and rest all of class passed, your child is a duffer"- this is what my maths school teacher informed my parents. quite worried about my future, my parents approached my maths tution teacher and asked him to give extra focus on me."laato ke bhoot baato se ni mante"- he replied and further said to my parents that my marks will be his responsibility provided they allow him to deal with me in his 'own manner' to which my parents agreed and from that day no class of my tution passed without a good beating.
he always used to threaten the class "paroge nahi to nanga karke maarunga" (if you will not study, i will strip you naked and beat you)- something which i earlier believed was just a senseless threat.
but finally when i refused to study inspite of all beatings he finally one day said to me "chal nanga ho ja"(come on! get naked) i first took it as a joke but then soon i was forced to pull down my jeans and i thought it is what he meant by 'nanga' but then i was asked to remove my underwear to which i resisted a lot and started crying, but he was adamant and so finally after a struggle of five minutes he managed to forcefully pull my undie down with the help of some front sitters and further made me to put my hands on my ears.
So it was first time when i was in my own senses and my willy was exposed in front of all(nearly 40 pupil) to see and i couldn't do anything about it apart from crying. I was humiliated to the very core and it was a time when i felt like to run away but i couldn't.
my teacher totally unconcerned of my situation tried to set me as example and it was announced loud and clear that if anyone will not study, he will find him standing in the same state. In order to humiliate me more, he made me to agree that i was getting punishment which i actually deserved and did further restrained me from putting my eyes down and said i should face my audience while standing in same state because that is my true punishment.
so after standing in that state for nearly 30- 40 minutes of shameful exposure, I was allowed to wear my clothes and the punishment ended.
But that punishment did actually changed my life.From that day onward i studied, not for my own future but to live a life of respect. The eyes of my mates staring at my penis pinched me and I wanted those eyes to see me with respect, i wanted to laugh at those people whom i have seen that day laughing secretly on seeing me naked and this what made me to take study as a challenge..
I studied.. studied and finally i was made to secure a top 100 rank in JEE and finally i see today in final year of IIT delhi.(the most prestigious indian institute)

15岁的那次裸体。
我在九年级的时候,对学习没有一点兴趣,我在季度考试中失败了。"试卷很容易,其他同学都通过了,你的孩子是个笨蛋"--这是我的数学老师告诉我父母的。由于对我的未来相当担心,我父母找到我的数学老师,要求他对我给予额外的关注。 他回答说:"laato ke bhoot baato se ni mante"--他还对我的父母说,如果他们允许他以"自己的方式"处理我,我的分数将由他负责,我的父母同意了,从那天起,我上的课没有一节不挨打的。
他总是威胁全班说"paroge nahi to nanga karke maarunga"(如果你不学习,我就把你的衣服脱光,然后打你)--我以前认为这只是一种无意义的威胁。
最后,尽管我被打了几次,我还是拒绝学习,他终于有一天对我说 "chal nanga ho ja"(来吧! 脱衣服)我先是把它当作一个玩笑,但很快我就被强迫拉下牛仔裤,我以为这就是他所说的 "nanga",但后来我被要求脱下内裤,我非常抗拒并开始哭,但他很坚持,所以最后在挣扎了五分钟后,他在一些前排坐着的人的帮助下,强行拉下我的内裤,并进一步让我把双手放在耳朵边。
这是我第一次在自己有意识中,我的小弟弟暴露在所有人(近40名学生)面前,除了哭之外,我什么也做不了。我被羞辱到了极点,这时我觉得想逃跑,但我不能。
我的老师完全不关心我的情况,试图以我为榜样,并大声宣布,如果有人不学习,下场就会和我一样。为了进一步羞辱我,他让我表示我是同意我正在接受惩罚的,并且这实际上是我应得的,并进一步限制我把眼睛低下来,说我应该以这种状态面对观众,因为这是对我真正的惩罚。
因此,在以这种状态站立了近30-40分钟后,我被允许穿上衣服,惩罚结束。
但那次惩罚实际上改变了我的生活。从那天起,我就开始学习,不是为了自己的未来,而是为了过一种受人尊敬的生活。同学们盯着我的小鸡鸡的眼神让我很难受,我想让他们用尊重的眼光看我,我想嘲笑那些我在那天看到我的裸体而偷偷发笑的人,这让我把学习当作一种挑战。
我学习......学习,最后我在JEE中获得了前100名的排名,而今年也是我在印度理工学院,德里分校(最负盛名的印度学院)的最后一年。
Larry Wilkerson
, former Job Superintendent, Retail Manager, Carpenter, at Far Too Many
Had graduated from college during a tight job market. So I was working with my father in construction and living with my mom and 13-year-old sister.
One evening after work, I stopped for an adult beverage and met a young lady. One drink became too many before I went home. Went to bed and the room would not remain still. Spinning and jumping along with my stomach.
I remember sitting on the throne and putting my head on the cool tub next to me. I woke up in bed the following morning too late for work. I went into the kitchen and began drinking coffee and attempting to piece the night together. My mother walked in and asked if I cared for breakfast? I didn't but decided it would most likely be beneficial so I accepted. As she prepared my eggs she would glance at me and smile humorously.
As I ate, I asked what had happened last night?
She explained she heard me enter and bounce off the walls getting to my room. A while later, she heard me heaving in the bathroom. That's where she found me. Underwear around my ankles passed out on the throne, and a bathtub full of vomit.
Now, here I am a 23-year old, grown man, having his mother pull up his underwear, wipe his butt, and put me to bed. On top of that, my young sister cleaned the tub before she went to school.
There will never be enough apologies in the world for that act nor anything to repay that debt to my mother and sister.
One thing I did do…I never, ever got that drunk again!

在就业市场紧张的时候,我已经大学毕业了。所以我和我父亲一起在建筑业工作,和我母亲及13岁的妹妹一起生活。
一天晚上下班后,我停下来喝了会儿成人饮料,遇到了一位年轻女士。在我回家之前,我已经喝多了。上了床,房间天旋地转。伴随着我的胃旋转和扭曲。
我恍惚记得我坐在马桶上,把头放在旁边的凉水盆里。第二天早上我在床上醒来,上班已经晚了。我走进厨房,开始喝咖啡,并试图把晚上的事情拼凑起来。我母亲走了进来,问我是否愿意吃早餐?我不知道,但我认为这很可能会有好处,所以我接受了。当她为我准备鸡蛋时,她瞥了我一眼,突然就笑了。
我边吃边问,昨晚发生了什么?
她解释说,她听到我进门后撞了墙一下,然后到了我的房间。过了一会儿,她听到我在浴室里呕吐。她就是在那里发现我的。内衣绕着我的脚踝,我昏倒在马桶上,浴缸里全是呕吐物。
现在,我,一个23岁的成年男子,让他的母亲拉起他的内裤,擦拭他的屁股,并把我放在床上。除此之外,我的小妹妹在去学校之前还清洗了浴缸。
全世界都不足以表达我对这次行为的歉意,也没有任何东西可以用来偿还对我母亲和妹妹的债务。
我做了一件事......那就是我再也没有喝得那么醉过!
Phil Sales
Thank God it wasn't me but I recall the story of my Father-in-Law returning home from a Hunting/Fishing club meeting, aided by some of his friends. My Mom-in-law found him out cold on the bathroom floor. She was as smart as she was wonderful. She threw a blanket over him, and left him right there!

谢天谢地做出类似行为的不是我,但我想起了这样一个故事:我的岳父在一些朋友的帮助下,从一个狩猎/钓鱼俱乐部的会议上回到家里。我的岳母发现他躺在浴室的地板上,浑身冰凉。她既聪明人又好。她在他身上盖了一条毯子,然后把他留在了那里。
Sam Adams
Look at the bright side - bet your sister learned something about the consequences of overindulging to that extent as well. Hopefully she won't have to learn the hard way like most of us did.
The first time I got seriously drunk I was 16 and that's over 50 years ago - I still can't drink rum. That's a lesson I would have preferred to miss.

看看好的一面--我打赌你妹妹也学到了一些关于过度放纵的后果。希望她不会像我们中的大多数人那样,不得不经历一些艰难困苦。
我第一次严重醉酒时是16岁,那是50多年前的事了--我至今仍然不能喝朗姆酒。这是一个我宁愿错过的教训。
Madara Uchiha
, Writer (2018-present)
I was 8 (I'm a boy) when my aunt once took me shopping. When she was shopping for her clothes, a bunch of ladies grouped around me (I was so pretty that I looked like a girl). They asked my aunt if they could dress me up in girls' clothing and my aunt thought it was just innocent fun. She allowed the women to take me away to the kids' section and start trying all sorts of cute dresses on me. The whole time, I was standing there naked (started wearing undergarments when I was 13) while all the ladies were putting and changing clothes on me. They even had me try on some girls' underwear for them. Finally, when they brought me back, I was wearing a skirt, a crop tank top, a flower hairband, lace panties, and princess sandals (all pink, of course). My aunt thought I looked pretty so she bought all the things I had on and decided to make me wear all of them while she finished shopping and take me back home.
I was wearing that outfit for over 2 hours and we walked all around the mall. To add up to my embarrassment, we were approached by several people and they all told my aunt she had such a pretty and adorable niece.

我8岁时(我是个男孩),有一次我姑姑带我去购物。当她买衣服时,一群女士围着我(我太漂亮了,看起来像个女孩)。她们问我姑姑是否可以给我穿上女孩的衣服,我姑姑认为这只是天真无害的事。她允许这些妇女把我带到儿童区,开始给我试穿各种可爱的衣服。整个过程中,我一丝不挂地站在那里(我13岁时开始穿内衣),而所有的女士都在给我穿衣服和换衣服。她们甚至让我给她们试穿一些女孩的内衣。最后,当她们把我带回来时,我穿着一条裙子、一件小背心、一条花发带、蕾丝内裤和公主凉鞋(当然都是粉红色)。我姑姑认为我看起来很漂亮,所以她买下了我身上所有的东西,并决定让我穿上所有的东西,同时她买完东西后带我回家。
我穿着那套衣服超过2个小时,我们在商场里走了一圈。更让我尴尬的是,有几个人向我们走来,他们都告诉我姑姑她有一个非常漂亮和可爱的侄女。
原创翻译:龙腾网 http://www.ltaaa.cn 转载请注明出处


Radhika Narayanan
That's a really bad and traumatic experience. Today's gender fluid woke liberals won't understand the pain. They will think it is a great way to break gender identities - not bothering whether you were in agreement or not. Hope you have healed.

这真是一个非常糟糕的创伤性经历。今天主张性别流动的清醒自由主义者不会理解这种痛苦。他们会认为这是一个打破性别身份的好方法--不会去管你是否同意。希望你已经从这次经历中走出来。
Madara Uchiha
There are two things I'd like to contribute to your comment.
Firstly, I was lucky to have a strong heart that wasn't bothered or traumatized as much from the incident. It barely affected my mental health and I turned out okay. However, not many boys are as lucky and strong as I was.
Secondly, I'm strongly against the 'Breaking Gender Identities' thing. I believe that every human, be it a man or a woman, has an identity. Every gender has certain duties to perform in order for their families to thrive and live happily. Every gender has its limits and its own advantages.
In other words, there are things a woman cannot do and there are things a man cannot do. There are things only a woman can do and there are things only a man can do. We need to respect these facts and accept the reality that a woman can never be a man and a man can never be a woman. Although I strongly support gender equality, I still believe the two genders cannot be treated the same way.

对于你的评论,我有两件事要说明。
首先,我很幸运,我有一颗坚强的心,没有受到该事件的困扰或有多大创伤。它几乎没有影响我的心理健康,我的成灾很顺利。然而,没有多少男孩能像我这样幸运和坚强。
第二,我强烈反对"打破性别认同"这种事情。我相信每个人,不管是男人还是女人,都有一个身份。每个性别都有一定的职责,以使他们的家庭兴旺,生活幸福。每个性别都有其局限性和自己的优势。
换句话说,有些事情女人不能做,有些事情男人不能做。有些事情只有女人能做,有些事情只有男人能做。我们需要尊重这些事实,接受这样的现实:女人永远不可能成为男人,男人也永远不可能成为女人。虽然我强烈支持性别平等,但我仍然认为不可能以同样的方式对待两种性别。
Raj Rai
unusual to the max. All those "ladies" must've been really hard-up to see a male body (even though a tiny one) so they got their cheap thrills by doing what they did. Mom shouldn't have allowed this to happen in the first place, but she did, and she too enjoyed it! Main thing is that you're not affected negatively in anyway whatsoever by this incident.

不寻常到了极点。所有这些"女士们"一定很想看到一个男性的身体(即使是一个很小的身体),所以她们通过做她们所做的事情来获得廉价的刺激感。妈妈一开始就不应该允许这种情况发生,但她确实这样做了,而且她也很享受这种感觉。最主要的是,无论如何你都不要因为这件事而受到负面的影响。
Sameer Babu Ummer
If only you were a girl and other men dressed u up as a boy. Now that would have raised such international level disturbance with WHO UNESCO and even the Vatican weighing in. Obviously the Men would have been arrested so would have been your uncle/aunt along with your parents. But hey. You just a boy. No body cares. Welcome to feminism. (They term it as equality or something base as that at times ;) )
Enlightened New World. Yeah!

如果你是一个女孩,而其他男人试图把你打扮成一个男孩,那就好玩了。现在,这件事将引起国际层面的骚乱,世界卫生组织、联合国教科文组织甚至梵蒂冈都会参与进来。很明显,这些男人会被逮捕,你的叔叔/阿姨和你的父母也会被逮捕。但是,嘿。你只是一个男孩。所以没有人在乎。欢迎来到女权主义。(她们有时称其为平等或一些类似的东西 ;) )
开明的新世界。是的!
Pradeep Kumar
Y so many people found it has creepy…
I personally experienced when my cousin(who is young back then) had wore girls dress ….his mom used to make dress for him…but yeah after 4–5 years she stopped ….so I don't think its bad if u make wear a boy girls dress when a boy is baby…

那么多的人觉得这很可怕吗......
我亲身经历过,我的表弟(那时他还小)穿着女孩的衣服....他的妈妈曾经让他穿过裙子......但是是的,4-5年后她停止了....所以我不认为当一个男孩还在婴儿期时,你让男孩穿女孩的衣服是件多么糟糕的坏事。
Thomas Koshy
Ur aunt is sick. I wouldnt hand over my little boy Or even my nephew to strangers.

你的姑姑有病。我不会把我的小男孩甚至我的侄子交给陌生人。
Soham
so you were technically abused only if all this was against ur wish

所以从技术上讲你被虐待了,当然前提是这一切都违背了你的意愿
Lia Cartoon Lover
It might be embarrassing but it might also be fun. You have a cute little memory. One day you be laughing when you think about it. *And I don't think it's a child abuse*. I also think you really look cute in that dress.

这可能是令人尴尬的,但也可能是有趣的。你有一个可爱的小回忆。有一天,当你想起来的时候,你会大笑。*而且我不认为这是虐待儿童*。我还认为你穿那件衣服真的很可爱。
Madara Uchiha
That is true. Today when I think of that evening, I only laugh at how humiliated I felt.
I really did look damn cute. You might not believe it, but I looked like I was the prettiest girl in the mall, especially with all the blush (natural one, not make-up) on my cheeks.

这倒是真的。今天,当我想起那个傍晚时,我只会嘲笑我当时感到多么羞辱。
我那时候真的看起来非常可爱。你可能不相信,但我看起来就像商场里最漂亮的女孩,尤其是我脸颊上的腮红(自然的,不是化妆)。
Jeevanantham Thangaraj
That's not some embarrassment but idk it looks like a good story that's worth remembering and dude just for you to ease up in school sometimes they made me wear skirt as I too looked like a cute girl

这不是什么尴尬的事,但看起来是个值得记住的好故事,老兄,为了让你放松一下,我跟你说在学校里有时他们会让我穿裙子,因为我也看起来像个可爱的女孩。
原创翻译:龙腾网 http://www.ltaaa.cn 转载请注明出处


Sehaj Preet Malhotra
I feel bad for you you must be traumatized

我为你感到难过,你一定会受到创伤
Sajid Yusuf
Omg ! That's quite funny and embarrassing as well.hope to read more content from you . Good luck

天哪!这很有趣同时也很尴尬。希望能读到更多相关的内容。祝你好运