《1917》影评
user review of 1917
2021-06-10
偷吃月亮的狗
14902
0
1
收藏
纠错&举报
译文简介
一名退伍老兵的评论。昨晚COL Ferry和我(COL Coldwell,我俩都是美国人)在全国上映之前抢先观看了一部新的一战电影,《1917》。这是一场视觉盛宴,电影用长而广阔的镜头,视角跟随主角们执行他们的任务。这部电影并没有掩盖存在于堑壕战中的恐怖,而是展示了他们的残酷和丰富......
正文翻译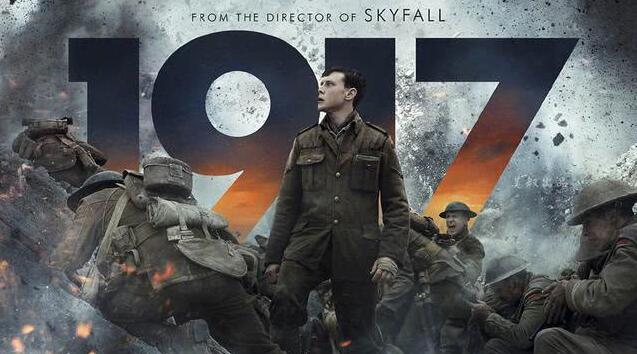 图
评论翻译
Review from a combat veteran.
dr-peter-coldwell13
一名退伍老兵的评论。
Watching allowed me to pay homage to my great uncle, and the approximate 800,000 other Brits who were killed or died as a consequence of their service. (Germany lost over 2 million soldiers in the war). Estimates put the total casualty numbers for both military and civilians at 40 million, half killed or died from wounds/infection.
观看这部电影让我能够向我的叔祖父,以及因为帮助他们而被杀害或死亡的大约80万英国人表示敬意。(德国在战争中损失了200多万士兵)。据估计,军人和平民的总伤亡人数为4 000万,一半死亡或死于伤口准确来说是伤口感染。
I rate this film as 10/10, for many reasons. Directing, acting, set design, cinematography, musical score, the raw emotion it invokes. Some critics have said they never felt a connection with the characters, I suspect they never served in combat. While the brotherhood (including female War Fighters) is strong, there is also a common characteristic possessed by all War Fighters, the ability to focus on a mission and suppress emotion, even as those around the Fighter fall. This was the quality I recognized in the actors and why the viewer doesn't "bond" with the main protagonists; we, the viewer, were on the mission with them, we grieve as we can and move on.
我对这部电影的评价是十分,原因有很多。导演、表演、布景设计、摄影、配乐,以及它所唤起的那种原始情感。一些评论家说,他们从未觉得与角色有过任何联系,我怀疑他们从未参加过战斗。虽然兄弟情谊(包括女性士兵)很强大,但所有士兵都有一个共同特征,即专注于任务和压抑情绪的能力,即使在他们周围的朋友倒下时也是如此。这是我在演员身上发现的品质,也是观众不能与主角"结合"的原因。作为观众,我们和他们一起肩负着使命,我们的任务是尽可能地哀悼,然后继续前行。
Watch if you will, but know there is no pleasure in watching and the film will grab you and the beginning and not let you go. Even though we know the outcome of WWI, there is no joy, there is no peace. Watch because it will allow you a glimpse at the horror and brutality of war; reflect on their service and sacrifice. Note, as we (the viewer) are "walking" through the trenches, glancing shots of the young soldiers shows them with flat affect, isolation, almost apathy; this is the face of "shell shock," what we know call post-traumatic stress disorder.
如果你想看的话那就去看吧,但是虽然直到看这一部电影没有什么乐趣,这部电影还是会紧紧抓住你,不会让你离开。即使我们知道一战的结果,没有喜悦,没有和平。但还是要看这部电影,因为它能让你了解战争的恐怖和残忍;回想起他们的奉献和牺牲。注意,当我们(观众)在战壕中"行走"时,看了一眼年轻的士兵,但他们的脸上却满是平淡的情感、孤立、几乎是冷漠;这就是"炮弹休克",也就是我们所说的创伤后应激障碍。
For original WW1 footage, watch "They Shall Never Grow Old," an exceptional documentary.
想要观看第一次世界大战的原始镜头,请观看《他们永不会老》(They Shall Never Grow Old)这部电影,一部出色的纪录片
Words fail me
gkdidaxi4
言语不能表达出我的心情
Don't listen to critics!
allentyson-8923010
别听信那些批评的话
Don't listen to the critics saying this movie is boring. This movie is one of the most tense and exciting movies I've seen in years. Amazing cinematography and overall amazing experience of a movie.
别听那些评论家说这部电影没意思。这部电影是我多年来看过的最紧张、最激动人心的电影之一。令人惊叹的电影摄影方法和电影体验。
Here goes the Oscar for best cinematography
frederic-2213
他将获得奥斯卡最佳摄影奖
Guaranteed Oscar. A technical and visual triumph. Bravo Roger Deakins!
一定能得奥斯卡。这是技术和视觉上的胜利。为Roger Deakins喝彩
An achievement
eevaivilo12
这是一部很成功的电影
It's a stunning watch from start to finish. The amount of work that went into this film alone deserves your attendance, and even then, the story never stalls, and has a fair balance between war and humanity, and has some of the most incredible camera work I've seen in a while. It's hands down my favorite film of 2019.
这是一块从头到尾都很漂亮的观影体验。单是这部电影的工作量就值得你观看,即使这样,故事也永远不会有一丝停顿,它在战争和人性之间取得了公平的平衡,是我最近看过的最不可思议的摄影作品。这无疑是我2019年最喜欢的电影。
Saving Private Ryan, 30 Seconds over Tokyo, Patton, Inglorious Bastards, The Great Escape and Schindler's List are only a few of the countless movies about World War II that have been made. In fact, many are still made today. So why haven't there been a lot of movies about the first World War? I think it comes down to exactly what was being fought for and what it meant for everyone. Everyone can agree that Nazism is bad and running a nation as a dictatorship robs everyone of their freedom. Germany was a common enemy that everyone would want to fight, similar to a simple film's goal of good against evil.
《拯救大兵瑞恩》、《30秒飞跃东京》、《巴顿将军》、《无耻混蛋》、《大逃亡》和《辛德勒的名单》只是无数关于二战的电影中的一小部分。事实上,许多作品至今仍在拍摄之中。那么为什么没有很多关于第一次世界大战的电影呢?我认为这可以归结为为什么而战,以及它对每个人意味着什么。每个人都直到纳粹主义是邪恶的,他们以独裁统治国家的方式剥夺了每个人的自由。德国是每个人都想与之战斗的共同敌人,类似于一部简单的电影的目标:正义对抗邪恶。
In the misty month of April in 1917, English soldiers are resting after seeing the Germans pulling back from the western front. Two solders, Blake (played by Dean-Charles Chapman) and Schofield (played by George MacKay) are assigned to deliver a message to another Battalion. They receive more information from General Erinmore (played by Colin Firth), where they find out that the 2nd Battalion , which is assuming an easy victory, is about to walk into a deadly battle with most of the German offensive attacking there. With the phone lines cut, both Blake and Schofield are instructed to cross No Man's Land to find the Battalion and deliver a message to not attack.
1917年4月,大雾弥漫,英国士兵看到德国人从西线撤退后正在休息。两名士兵,布莱克(迪恩·查尔斯·查普曼饰)和斯科菲尔德(乔治·麦凯饰)被派往另一营传递消息。他们从爱因莫将军(科林恩 菲斯饰演)那里得到了更多的信息,在那里他们发现了第二营,这可能将是一个很轻松的胜利,即将进入德占区并可能经历致命的战斗。由于电话线被切断,布莱克和斯科菲尔德都接到命令,要穿过无人区找到第二营,并传递一个信息:让他们不要攻击。
Plot wise, that's all you need to know about 1917. The rest of the movie follows these two men as they cross over the horror that is No Man's Land, abandoned German trenches and everything else that would scare any soldier crossing the lines. What separates this from a lot of other war movies is that the entire film is created to appear that everything is done in one continuous shot, never taking the perspective away from the main characters. This also includes time and light, depending whether it's day or night.
关于《1917》,你只需要知道只有这些。影片的其余部分讲述了这两个人穿越恐怖的无人区、废弃的德国战壕以及其他任何会吓到士兵的东西。这部电影与其他战争片的不同之处在于,整部电影都是在一个连续的镜头中完成的,并没有从主角身上移开视角。这也包括时间和光线,不过会取决于是白天还是夜晚。
Even with it's ambition, 1917 is still a phenomenal movie that's an experience that gave my heart a large rush. Director Sam Mendes (American Beauty, Skyfall) clearly wanted to give audiences the best way to experience the trenches and gunshots and did so through this one shot story. Birdman may have done something similar, but given how many extras and special effects went off, I would love to see a behind the scenes look at how everything was done. The cinematography pays a lot of detail to little things like the color of the sky during sunrise and how much paler skin would become after death.
即便如此,《1917》仍然是一部了不起的电影,它带给我的观影体验让我的心砰砰乱跳。导演萨姆·门德斯(曾执导过《美国丽人》、《007:大破天幕杀机》)显然想让观众以最好的方式体验战壕和枪战,而且成功地通过这个单镜头故事做到了这一点。布莱德曼可能也做过类似的事情,但因为预算问题没能成功。我想看看幕后的一切是怎么做的。电影摄影在细节上花了很多功夫,比如日出时天空的颜色,死后皮肤会变得多白。
I'll give this eight dogfight planes out of ten. Like a lot of war movies, this isn't a pleasant experience. It isn't supposed to be; it's meant to be a tool to really give you something that a lot of people have forgotten about as WWI movies aren't made a lot. I highly recommend this if your willing to see something that I can't say I could make myself.
如果我像给其他电影打分那样给8分的话,那就不是一次愉悦的经历了。它是一种工具,可以给你一些很多人已经忘记的东西,因为一战电影并不多。如果你愿意看一些我不能说的东西,我强烈推荐这个。
1917
Richard-Palace-248-3715813
Great cinematography. Best part for me was the first 15 minutes. The film loses a bit of steam in the final act but the journey to get there is enjoyable and technically brilliant.
很棒的的电影。对我来说最好的部分是前15分钟。影片在最后一幕失去了一些动力,但到达那里的整个过程是享受的,技术也很棒的。
One of the greatest war movies of all time
thompson1200128
电影史上最好的战争片之一
This is hands down one of the greatest war movies to ever hit the silver screen along with being very unique. The hell of the WWI battlefield is a subject that hasn't been covered in a long time and Mr. Mendes executes this perfectly. A movie like this couldn't have been made 50 years ago but with today's advances in film making along with a large studio budget Mr. Mendes takes us through an adventure every bit as harrowing as Saving Private Ryan and Thin Red Line.
这是有史以来最伟大的战争电影之一,并且非常独特。第一次世界大战地狱一样的战场是一个很长一段时间没有被提及的主题,而门德斯先生完美地展现了这一点。像这样的电影在50年前是拍不出来的,但是随着今天电影制作的进步和电影公司的速算增多,门德斯先生将带我们经历一场历险,电影中的每个片段都像《拯救大兵瑞恩》和《细细的红线》一样令人心痛。
From the acting, to the score, to the cinematography, editing and overall direction of the film Mr. Mendes absolutely knocked it out of the park. This isn't just one of the best war movies of all time, I believe it's truly one of the best pieces of film to ever grace the big screen. 1917 will leave you breathless and for many like myself, in tears when the journey comes to and end.
从表演到配乐,从摄影到剪辑,再到整体导演,门德斯都表现出色。这不仅仅是史上最好的战争电影之一,同时我也相信这真的是为大银幕增光添彩的最好的电影之一。《1917》会让你喘不过气来,对很多像我一样的人来说,当旅程开始和结束时,你会流泪。
It still wasn't fully satisfying for me.
它仍然不能完完全全令我满意
Obviously the story is pretty much one line: deliver this message. This is ok, not every movie needs to be packed with story. But then it shouldn't waste too much time either, it should be faster paced, there should always be something to look at that's actually interesting. The stapled corpses get boring at some point.
很明显,这个故事很简单:传递命令。这是没有任何问题的,不是每一部电影都需要充满故事。但也不应该浪费太多时间,它应该采用更快的节奏,应该总是有一些真正有趣的内容。提前摆好的尸体有时会让人觉得无聊。
The biggest problem I had with this movie, were the unnecessary coincidences. 1) The germans take every step to not leave food or anything behind, yet there is exactly 1 cow and 1 milk bucket left. Which leads to 2) In the town the protagonist jump exactly into this 1 house wherw there's also a baby that needs this milk. 3) The rat. It just runs into the trap exactly when our protagonists are there. Of course. 4) The plane. You guessed it: It lands exactly at our heroes feet. And they decide to help the german guy (why?) which leads to Blakes death.
我觉得这部电影最大的问题,就是那些不必要的巧合。比如:1)德国人每走一步都不会留下食物或任何东西,但却只留下了一头奶牛和一个牛奶桶。2)在小镇里,主角跳进了一座房子,那里有一个需要牛奶的婴儿。3)老鼠。它刚好在我们的主角在的时候掉进了陷阱。当然可以。4)飞机。你猜对了:它正好落在我们英雄的脚下。他们决定帮助那个德国人(为什么?)这导致了布莱克的死亡。
Other than that, the movie really was spectacular and a feast for this eyes. But it is a movie with just a few too many problems to really shine for me.
除此之外,这部电影真的很壮观,让人赏心悦目。但这是一部有太多问题的却又真正让我感到耀眼的电影。
10/10 for Technique and Cinematography... 4/10 for Story and Characterization...
GenoWashingline13 January 2020
给技术和电影摄影打10分,,给故事情节和角色塑造打4分
It's an experience, certainly, and I do recommend seeing it in a good cinema.
当然,这是一种经历,我强烈推荐去好电影院看。
Deakins was fantastic, absolutely, some stunning cinematography.
迪金斯真是太棒了,他的摄影技术非常棒。
But I found the movie incredibly disappointing overall. Feels like a missed opportunity, a very interesting experiment that just does not quite work.
但我觉得这部电影整体令人失望。感觉像是错过了一个机会,一个非常有趣但是不怎么管用的实验。
An honest review from an impartial adult viewer
zoransasha17
一个公正的成人观众的诚实的评论
I knew nothing of the film heading into the theatre other than it was based on WW1.
我对即将上映的电影一无所知,只知道它是根据一战改编的。
Cinematography, lighting, yes brilliant. That of course doesn't make a film deserve an 8.7 rating.
摄影,灯光,是的,很棒。当然仅仅如此并不能让一部电影得到8.7分。
This is a war film for the Marvel generation. There is limited emotion shown by the main characters, scenes that suspend reality and cliche, cliche, cliche.
这是一部漫威一代的战争片。主角表现的情感有限,场景布置远离现实,陈词滥调,陈词滥调,陈词滥调。
Our hero finds a bucket of unspoilt milk at an abandoned farmhouse beside the only cow in sight.
我们的英雄在一个废弃的农舍发现了一桶未变质的牛奶,旁边是唯一的那一头奶牛。
A trip wire is tripped by a rat in a bunker in which the two soldiers are in, one is in scratched while the other is buried under rubble, He is dragged out of the rubble with not a scratch, only to have some dust in his eyes. Yet the explosion was so significant it forces the entire large bunker to collapse.
一根电线被老鼠绊住了,两个士兵在一个地堡里,其中一个被刮伤了,而另一个被埋在废墟下,他被拖出了废墟,身上却没有一点刮伤,只是眼睛里有一些灰尘。然而,爆炸却严重到能让整个大掩体都倒塌。
Our hero is shot at by a sniper while crossing the bridge. I thought at this point that we finally might be able to see a tense scene. In other good war films this game of cat and mouse might have lasted several minutes. No need. Our hero somehow immediately locates the position of the sniper and is able to shoot and would him. Stunning marksmanship.
我们的英雄过桥时被狙击手盯上了。我想我们终于可以看到一个紧张的场景了。在其他优秀的战争电影中,这种猫捉老鼠的游戏可能会持续几分钟。但是没有必要。我们的英雄不知何故立即找到了狙击手的位置,并能够立马击毙他。真是惊人的枪法。
Yet only two scenes later our hero is running through a town in rubble being shot at by German soldiers no more than 20 yards away and isn't hit.
并且,仅仅两个场景之后,我们的英雄在跑过一个充满着废墟的城镇时,在不到20码远的地方被德国士兵射击,却没有被击中。
The worst part though, even worse than the tacky scene with the French woman and child, is his escapade down the river, through the rapids, and down a waterfall only the exit the river right at the point at which the battalion he was attempting to locate is luckily only 15 yards away.
最糟糕的部分,也是甚至比俗气的场景与法国女人和孩子更糟糕的部分, 是他的冒险之旅沿着河流顺流而下,穿过急流,沿着瀑布而下,就在河的出口正好是他想要找到的大队的地点,幸运的是只有15码远。
Things just seem to randomly work out for our hero, and quickly. There needed to be a few sequences where the hero is faced with the enormity of the situation, loneliness, desolation. Rather each time one chapter is finished he is immediately assisted in movies to the next.
对于我们的英雄来说,事情似乎是随机发生的,而且很快。每部电影都需要有几个场景,主人公将要面对的是巨大的情况,孤独,荒凉。然而,在这部电影中,每完成一场景,他就会马上得到帮助,然后进入下一场景。
This film pales in comparison to films like Saving Private Ryan and Platoon. An opportunity lost. I left the cinema modestly entertained yet empty and disappointed.
与《拯救大兵瑞恩》和《野战排》相比,这部电影相形见绌。失去了一个机会。我离开了电影院,心情很好,但又感到空虚和失望。
My favorite movie of 2019
fvj21995
2019年我最爱的电影
I saw a preview screening about two hours ago and I am still in shock. This is the best war movie I have seen in a decade. The shots Mendes uses and what he demands of his actors is nothing short of incredible. If you get a chance this will probably be the last must see movie of 2019. I will be seeing this again on release.
我两个小时前看了预映,到现在还震惊着呢。这是我十年来看过的最好的战争电影。门德斯使用的镜头和他对演员的要求简直令人难以置信。如果你有机会,这可能是2019年必看的最后一部电影。我会在它正式上映时再到电影院去观看。
Cinematography is good, but is that enough?
sese1918 April 2021
电影摄影很好,但这就足够了吗?
I really appreciated the technique and cinematography in this movie, but I don't think this only makes a movie Golden Globe or Oscar worthy. There's no story and there's no depth of characters. I normally enjoy history and war related movies a lot, but 1917 was quite... uneventful and even boring. There are a lot better war movies you can watch.
我真的很欣赏这部电影的技术和摄影,但我不认为这部电影只值得获得金球奖或奥斯卡奖。没有故事,也没有人物的深度。我通常很喜欢历史和战争相关的电影,但《1917》是相当…平淡甚至无聊。你本可以看很多更好的战争电影。