你为什么喜欢你的工作(上)
Why do you love your job?
2021-06-06
汤沐之邑
4157
0
0
收藏
纠错&举报
译文简介
网友:我一到丹佛,就查遍了城里所有的泰国餐馆。我想在一家正宗的泰国餐馆工作,这样我就可以继续练习泰语,结交一些新的泰国朋友,也许在这个过程中对泰国的思念会少一点。我找到了一个,当我一看餐馆的老板有一个15个字母长的姓,我就知道我找对了!我马上申请了......
正文翻译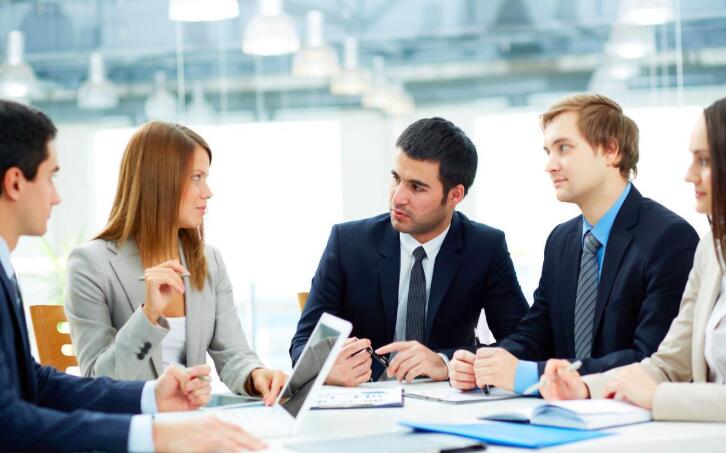 Why do you love your job?
你为什么喜欢你的工作?
评论翻译
Charissa Enget, Mechanical and Energy Engineer. Lived in rural Thailand.
As soon as I got to Denver, I looked up all the Thai restaurants in town.
I wanted to work at an authentic Thai restaurant so I could keep practicing my Thai, make some new Thai friends, and maybe miss Thailand a little less in the process. I found one, and as soon as I looked up the owner of the restaurant and saw she had a last name that was 15 letters long I knew I had found an authentic one! I applied immediately.
I've been working there about three weeks. It's been so much fun.
I get to use all three of my languages! Half the cooks are Thai, the other half are Hispanic.
Unfortunately, when I learned Thai, I lost most of my Spanish. Now, learning to be trilingual has been difficult. I keep mixing up my languages.
我一到丹佛,就查遍了城里所有的泰国餐馆。
我想在一家正宗的泰国餐馆工作,这样我就可以继续练习泰语,结交一些新的泰国朋友,也许在这个过程中对泰国的思念会少一点。我找到了一个,当我一看餐馆的老板有一个15个字母长的姓,我就知道我找对了!我马上申请了。
我在那里大约工作了三个星期。太有趣了。
我能用我掌握的三种语言!一半的厨师是泰国人,另一半是西班牙人。
不幸的是,当我学泰语时,我大部分西班牙语被忘记了。学习三种语言实在有点困难。我总是把我的语言弄混。
Emma Pichon de Bury, Residence Advisor at Malta (2019-present)
I love my job because of the relationships I develop with the students.
I work for a language school, in the residence. I am at the reception and see the students every time they go up and down (we have the kitchen/living area in -1 and the rooms on floors 1/2/3/4 so I see them all the time).
Sometimes it's just a "hey" without a look. Sometimes it's a "hey Emma! How are you?" on their way down, they don't really expect an answer, they're just being polite. Sometimes they actually stop and talk to me. Some just talk about random stuff. I've had a couple of students requesting relationship advice. Others told me about their childhood trauma.
I have a very special relationship with some underage students as well. They don't live in the residence but they come see their friends or eat with them or they come to play the PlayStation. They've told me things that they definitely should not say to a staff, but they trust me enough to tell me. I will never break their trust, but I always make sure they're safe.
As I was writing this answer, a student came to ask how to use the washing machine. She's 20, from Japan, probably her first time away from her family, or at least this far away (I mean, Malta is literally the other side of the world). She doesn't speak a good English (she's here to learn after all) and she didn't know what program to use. I slowly showed her different programs she might need, a quick one if her clothes isn't dirty, one that takes a bit longer, and one if she has stains.
I love meeting so many students from so many countries. I'm 23 so I relate to a lot of them (they are between 18 and 24 in this residence) and they can also relate to me. We talk about our countries, the differences in our cultures… I learn a lot.
我喜欢我的工作,因为我可以与学生之相处。
我在一所语言学校工作,在公寓里。每次上下楼我都会在接待处看到学生(我们这-1层是厨房/生活区,1/2/3/4层为房间,所以我一直都能看到)。
有时候只是"嘿"、有时候是"嘿艾玛!你怎么样?"在他们下来的路上,他们并不期望得到答案,他们只是礼貌。有时候他们会停下来跟我说话。有些只是随机说点东西。我有几个学生要求提供关系建议。其他人告诉我他们童年的创伤。
我和一些未成年学生也有着非常特殊的关系。他们不住在公寓里,但他们来看望朋友或和他们一起吃饭,或者他们来玩游戏。他们告诉我一些他们肯定不应该对员工说的事情,,但他们相信我,就告诉我。我永远不会破坏他们的信任,但我总是确保他们安全。
当我写这个答案时,一个学生来问如何使用洗衣机。她20岁,来自日本,可能是她第一次离开家人,或者至少离开家这么远的地方。她英语说得不好(毕竟她是来这里学习的),她不知道该用什么程序。我慢慢地向她展示了她可能需要的不同程序,得看她的衣服不脏,一个需要更长的时间,一个是针对有污渍的。
我喜欢认识这么多来自不同国家的学生。我23岁,所以我和他们很多人(他们处于18到24岁之间),他们也可以和我联系。我们谈论我们的国家,我们文化的差异…...我学到了很多。
We also have CCTV in some parts of the residence: 3 in the kitchen, in the stairs, 3 at the reception, some outside, smoking area… We use them for monitoring, to check if students clean after themselves in the kitchen and of course, for security purposes. But…. that's not the only reason. Sometimes students come and explain that they want to check the CCTV from last night because they were out and don't even remember coming back. Or they get crazy while listening to music and I just watch and laugh. I love that, it's always crazy and funny and we all have a good laugh.
Another student came as I was writing (I started typing this about 2 hours ago haha). Little back story: 2 weeks ago, one of our students lost his grandfather and had to go home. He's coming back tomorrow and his friends prepared a little surprise. They made a flyer with a veeeeeery (not) nice picture of him, they purposely misspelled his name and invited and everyone at the residence to join them to welcome him at 11pm in the kitchen. They asked to print 5. I printed 35. They are currently putting them up everywhere on the residence. I mean EVERYWHERE. I'm sitting at the reception and I see 4 posters from my seat. Tonight I'm gonna have nightmare with his face, I can feel it ??
I am especially close to the French speaking students as they know they can come to me and speak in French if they can't explain in English (I am the only French speaking staff of the school/residence, I try to hide that I'm French because they're here to learn English, but they always find out. One day a girl admitted that someone had told her that the girl with purple hair is French.
I love my job because there isn't 1 day when I don't laugh. I deeply love all the students here, I love talking to them about Malta, giving them advice about their future trips, helping them with the little things in life. They trust me and I trust them. When I moved here 8 months ago, I was hopping I would like the job.
我们在住宅的一些地方也有闭路电视:3 台在厨房里和楼梯里,3台在接待处,有的在外面,吸烟区也有,我们用它们来监控,检查学生在厨房里是否自己打扫干净,当然是为了安全目的。但是这不是唯一的原因。有时学生来解释说,他们从昨晚起想看央视,因为他们出去了,甚至不记得回来了。或者他们在听音乐时入迷了,我只是看着想笑。
另一个学生来的时候,我正在写作(大约2小时前,我开始打字)。小故事:两周前,我们的一个学生失去了祖父,不得不回家。他明天回来,他的朋友们准备了一个小小的惊喜。他们做了一张带有他漂亮照片的传单,故意拼错了他的名字,邀请了所有住在公寓的人在晚上11点在厨房里和他们一起欢迎他。他们要求打印5份。我印了35页。他们现在把它们放在公寓的每一个地方。我则说到处都要。我坐在接待处,从座位上看到4张海报。今晚我要和他做噩梦,我能感觉到吗?
我特别接近讲法语的学生,因为他们知道如果他们不能用英语,就来找我说法语(我是学校/住宅里唯一会讲法语的员工,我尽量隐瞒我会法语,因为他们来这里学英语,但他们总是能发现。一天,一个女孩承认有人告诉她:那个紫色头发的女孩是法国人。
我喜欢我的工作,因为没有一天我不笑。我深深地爱这里的所有学生,我喜欢和他们谈论马耳他,给他们关于他们未来旅行的建议,帮助他们处理生活中的琐事。他们信任我,我相信他们。8个月前我搬到这里时,我想跳槽,如今我却想得到这份工作。
我不喜欢我的工作。
我绝对喜欢我的工作。
?? I work with an entirely Dutch team - I get to learn immensely about their culture and the Netherlands from them
?? Working with a Dutch team has also made me adopt the Dutch directness - I don't mess around, I say what I mean and I mean what I say
?? Working with people who are different from me has made me more flexible and open - I'm going to carry this forward in my career
?? Making mistakes isn't just allowed, it's welcomed! The only thing is, I should own up to it and work on making it better
?? We work strictly for 8 hours leaving enough time for other things in life. In fact, most of the people leave their laptops in office - no need to even take that home
?? We are encouraged to prioritize life over work. If you work long hours, it's actually frowned upon and something that should be discussed with your Manager - you should be able to do the work in 8 hours, if not then either work is too much or you're going wrong somewhere
?? I really feel my Manager and Team Lead focus on making not just my work better but me better. Like they know that my Excel will get better with more days of working but what about my stakeholder management or what about my own prioritization of tasks? We have a lot of discussions on these things.
I value this aspect immensely.
我和一个都是荷兰人的团队一起工作——我从他们那里学到了很多关于他们的文化和荷兰的东西。
与荷兰团队合作也让我接受了荷兰式的直率——我不胡闹,我该说我的意思,就直接说我的意思。
和不同于我的人一起工作让我变得更加灵活和开放——我将在我的职业生涯中继续发扬这一点。
犯错误不仅是允许的,而且是受欢迎的!唯一的问题是,我应该承认这一点,努力让它变得更好。
我们严格执行工作8小时制度,为生活中的其他事情留出足够的时间。事实上,大多数人把笔记本电脑放在办公室里,甚至不需要带回家。
我们被鼓励把生活优先于工作。如果你工作很长时间,这实际上是不赞成的事情,应该与你的经理讨论-你应该能够在8小时内完成工作,如果不是这样,要么工作太多,要么你在某个地方出了问题。
我真的觉得我的经理和团队领导不仅要把我的工作做得更好,还要把我变得更好。就像他们知道我的Excel会随着工作时间的延长而变得更好一样,但是我的利益相关者管理或者我自己的任务优先顺序呢?我们对这些事情有很多思考。
我非常重视这方面。
Anonymous
Well I there are things that I do like about it and there are things that I dont. I like how I have a lot of control over my project but at the same time that gives me a lot of room for error and a lot of responsibility. It is sometimes scary since I have so much control and things just do not work out at all. Especially since they are not now.
I do like how what I am doing has an impact if I succeed but right now nothing is working so I do not like that very much. I would like my job a lot more if my project was succeeding but since it is not I seem to be running into a lot of trouble and it is very hard for me to cope with not achieving what I want right now.
My boss is ok. He is not extremely mean but he is straightforward when lab members do not meet certain benchmarks. He will tell us if we can do better and sometimes it gets pretty stressful but it is a lot better than where it was before in my last job where my boss would just randomly ping me all the time to get certain things done and I would just be scared all the time. Right now I am just scared on one day when we have our meetings and at certain times when he wants me to have something done by a certain time.
The social side of where I work is not amazing. People are not overflowing to be social and communicate with each other so that is one of the worst parts since I am extremely extroverted and love talking to people. Many people seem to just be focused on their work and do not want to socialize at all.
In total, I would say since my job seems to be very stressful right now, I am do not enjoy my job as much as before but since this seems to be a phase, I am going to hold on
好吧,我有我喜欢的东西,也有我不喜欢的东西。我喜欢我对自己的项目有很大的控制权,但同时这也给了我很大的犯错空间和很大的责任。有时候我很害怕,因为我有太多的控制权,尤其是因为事情不顺的时候。
如果我成功了,我很喜欢我所做的事情对我的影响,但是现在一切都不顺利,所以我不太喜欢这样。如果我的项目成功了,我会更喜欢我的工作,但由于不是这样,我似乎遇到了很多麻烦,现在我很难应付没有达到我预期局面的情况。
我老板并不极端刻薄,但当实验室数据达不到某些标准时,他是直截了当的会告诉我们我们是否能做得更好,有时会有相当大的压力,但这比我上一份工作时的情况要好得多,我的老板会一直随机地鞭策我,让我完成某些事情,我会一直害怕。现在我只是害怕面对开会,有时他突然想让我在某个时间做点什么。
我工作的社交方面并不令人惊讶。因为我非常外向,喜欢和人交谈,不过同事间并没有太多的社交和交流,这是最糟糕的部分之一。许多人似乎只专注于工作,根本不想参加社交活动。
总的来说,因为我现在工作似乎非常紧张,我不喜欢我的工作,因为这似乎是一个阶段,我会暂时坚持下去。
Megan O'Malley, has done a lot of running in the rat race.
I am a musician with the circus. There are many things to love :)
As far as my own job, I love doing what I love! Playing music! My bandmates are awesome, my boss is awesome, the music is awesome. I wouldn't change a thing.
As far as the job in general,
Traveling between cities. We travel by train, and though it's uncomfortable at times in general it's relaxing and very enjoyable. We travel via freight lines and thus are able to see very remote areas, untouched wild places, and the 'underbellies' of many cities and towns. I'm blessed to visit these rarely seen parts of America.
Being in a new city every week. Our show schedule takes us on a bi-annual tour, so we repeat cities every two years. It's awesome to explore and find unique businesses and people, and experience what makes each place special. I have just hit my 2-year mark, so revisiting cities is fun because I know where things are, and can also see how things have changed in two years.
我是马戏团的音乐家。有很多东西是可以去爱的。
就我自己的工作而言,我喜欢做我喜欢做的事:播放音乐!我的乐队伙伴很棒,我的老板很棒,音乐很棒。我什么都不会改变。
就工作而言,
在城市之间旅行。我们乘火车旅行,虽然有时很不舒服,但总的来说还是很放松和愉快的。我们通过货运线旅行,因此能够看到非常偏远的地区,未受影响的野外之地,以及许多城市和城镇的"腹地"。我很幸运能访问美国这些很少见到的地方。
每周都在一个新城市。我们的演出安排是每两年巡演一次,所以我们每两年重复一次。探索和发现独特的企业和人,体验每个地方的独特之处,是一件很棒的事情。我刚工作满2年,所以重游城市很有趣,因为我知道去哪里,也能看到两年来事情的变化。
Freedom. We are expected to show up for work and for rehearsals/meetings, but other than that our time is our own. There is no clocking in/out, no roll call, no one keeping tabs on you. If you've got an hour to kill between shows, go explore the city, no one minds so long as you're back before the next show. If you have a few free days in a row and you want to fly to Europe, go for it! Just be back in time for work.
Coworkers. Everyone is exceptional. From the athletes who defy death for peoples' entertainment, to the guy scooping elephant poop off the floor so we don't slip and crack our skulls, to the intelligent and beautiful animals. Everyone brings something special to the circus and makes it a workplace like no other.
Family. Circus is like family. We work and live together. We get tired of each other and have drama. But when someone is having a bad day, or is injured, or just needs a ride to the grocery store, there is always a circus family member to keep you smiling or bandage your wounds or split a taxi with :) If you need to borrow a cup of sugar, there are three hundred people who would drop everything to give it to you. It's an amazing group of people to be part of.
Making people happy. At the end of the day, entertaining the crowd is what it's all about. I love to see the wonder on the faces of adults, children, the elderly, the arena staff, the fire marshals. I once saw a woman in a business suit take off her heels and run down a city street to catch up with us as we walked the elephants to an arena. She stopped on the corner, breathless, smiling like a child at the sight. That's what it's all about :)
自由。我们被期望去上班和参加排练/会议,但除此之外,我们的时间是我们自己的。没有打卡,没有点名,没有人监视你。如果你在演出间隙有一个小时可以消磨,那就去探索这座城市吧,只要你在下一场演出之前回来,没人会介意的。如果你连续几天有空,你想飞往欧洲,那就去吧!赶回来上班就行。
同事。每个人都是独一无二。从为人们娱乐而不畏死亡的运动员,到从地上铲下大象粪便以防我们滑倒和头骨裂开的伙计,再到聪明美丽的动物。每个人都会给马戏团带来一些特别的东西,使它成为一个独一无二的工作场所。
家庭。马戏团就像一家人一样一起工作和生活。我们彼此厌倦了,就吵架。但是,当有人今天过得不好,或者受伤了,或者只是需要搭车去杂货店时,总会有一个马戏团的家庭成员让你保持微笑,或者给你包扎伤口,或者和提供一辆出租车,如果你需要借一杯糖,有三百人会放下一切给你。能成为这群人中的一员真是太棒了。
让人们快乐。归根结底,娱乐大众才是最重要的。我喜欢在大人、小孩、老人、竞技场工作人员、消防队长的脸上看到奇迹。我曾经看到一个穿西装的女人脱下高跟鞋,沿着城市街道跑去追我们,我们把大象送到竞技场。她在拐角处停了下来,上气不接下气,笑得像个孩子样,就是这些。
Bill Herman, Taught Resume Writing, worked for Dept. of Defense. Former Marine. MS Degree.
Love waking up in the morning and looking out my window at a nice green meadow next to my property and sometimes with a horse on it other times deer. Rain or shine it's a great way to start my day. Now stay with me, I get my coffee and relax reading the latest and often stupid same old, same old news.
Now my job consist of basically doing any thing I want to do for do nothing. I'm retired, LOL.
OK I know you mean when I worked. I had a lot of jobs, some were crummy, hard, dirty and offered very little satisfaction. Finally after I was in my early 20s I started working part time weekends as a Youth Worker with school kids. I and other workers had to do after school activities with them on weekends and 5 days in the summer.
爱在早晨醒来,看着窗外我的房屋旁边的美丽的绿色草地,有时有一匹马,有时有鹿。无论下雨还是晴天,这都是开始一天的好方法。现在和我在一起拿着咖啡,放松地读着最新的,经常是愚蠢的老一套的新闻。
现在我的工作基本上是做任何我想做的事,而不是什么都不做,我退休了,哈哈。
好吧,我知道你是说我工作的时候。我做过很多工作,有些工作又脏、又苦、又脏,几乎没有什么满足感。最后,在我20出头的时候,我做兼职在周末和学校的孩子们。我和其他工人不得不在周末和夏天的5天和他们一起做课外活动。
I fell in love with this work and asked one of the Directors one day how did you guys get your full time jobs doing this and becoming Leaders, Programmers and Directors? Was told very simply get a Degree, doesn't matter much what in but it helps if you have one for Teaching, Education, Recreation, Phys Ed or Business.
I had gotten married at the time and will make this short, went to College and finally 6 years later got an MS in Rec Admin. I then applied for various jobs and finally about 2 months later went to work for the Military in what is called, Morale Support Activities.
I started out running a Bowling Alley on a Navy Base, after 5 months I got a better paying job as a Youth Director with the Army. This job was great as I was in charge of Military Family Youth. I set up all kinds of recreation programs, trips, sports and even tutor studying to help them with school. I eventually applied for an upgrade and got sexted to work at a base in Italy. From there over 15 years I worked my way up the ladder, worked in Germany, Japan and the U. S.
I retired eventually as a Morale Support Officer (Civilian). It was a very interesting and meaningful career, I worked with other civilians, and military ranks. My boss was always the Base commander at the top.
I was able to see the world in my job, lot of holiday travel, s and earned a good living doing it.
我爱上了这项工作,有一天我问其中一位主管,你们是如何得到这份全职工作的,并成为领导者、程序员和主管的?被告知只要拿到一个学位就行了,什么都不重要,但是如果你有一个教育、娱乐,体育教育或商业的学位就会很有帮助。
我那时已经结婚了,简而言之,我上了大学,6年后获得了Rec管理的硕士学位。然后我申请了各种各样的工作,最后大约两个月后我去了军队,参加所谓的士气支持活动。
我开始在一个海军基地经营保龄球馆工作,5个月后,我在陆军找到了一份薪水更高的青年主任工作。这个工作很好,因为我是军人家庭的负责人。我设立了各种各样的娱乐项目、旅游、体育活动,甚至辅导他们学习。我最终申请了升级,并被选中在意大利的一个基地工作。从那时起,一路往上爬,我在德国、日本和美国工作了15年。
我最终以士气支持军官(文职)的身份退休。这是一个非常有趣和有意义的职业生涯,我与其他平民和军人一起工作。我的上司一直是基地的最高指挥官。
在我的工作之余,我有很多假期,可以旅行看看世界,并挣到满足很好的生活的薪水。