一辈子单身的坏处是什么?
What are the cons of being single all your life?
2021-05-19
不如狗
11250
0
3
收藏
纠错&举报
译文简介
你也是单身么~(づ ̄ 3 ̄)づ
正文翻译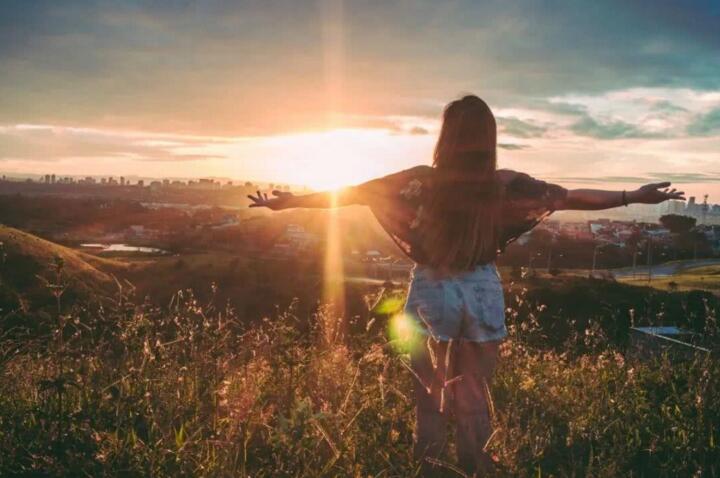 What are the cons of being single all your life?
一辈子单身的坏处是什么?
评论翻译
Zeeny
Being single has its advantages
单身有它的好处
No inlaws
If you in a bad mood, you don't have to worry about offending anyone or having an argument
No one to share your money with or tell you how to spend it
No one to tell you how to live your life.
You go where you want to & with who you want
You dont have to worry about compromising on anything.
不用付法律责任
如果你心情不好,你不必担心冒犯任何人或发生争吵
没有人分享你的钱,也没有人告诉你怎么花
没有人告诉你该如何生活。
你和你想相处的人一起去你想去的地方
你不必担心在任何事情上妥协。
In the end it's your choice, it's a gamble you take. There's millions of happy single people with no regrets.
最终,这是你的选择,这是你的赌博。世上有无数幸福无悔的单身人士。
The last thing you should do is pursue a relationship if that is not what you truly want. So many relationships fail simply due to poor motives. When people are pressured into finding a relationship, it does not end well for either party.
如果这不是你真正想要的,你应该做的最后一件事就是追求一段感情。很多关系的失败仅仅是因为缺乏动机。当人们迫于压力去寻找一段关系时,双方都不会有好结果。
Naturally, humans are social creatures. By remaining single, you would need to fill your need for socializing in another manner. Volunteer events and clubs would be a suitable substitute for socializing, if you lack a core friend group.
当然,人类是社会动物。保持单身,你需要用另一种方式来满足你的社交需求。如果你缺少一个朋友圈,志愿者活动和俱乐部将是社交的合适替代品。
Marq H.
Not much, some people are eternally solitary and they're fine with it. The risk is that one day you'll realize you do need another half to warm your heart but you'll be incompatible, too set in you ways to share, communicate, and really feel deep romance, so your relationships wiil be shallow, more like friends than ever finding your other half and being deeply understood.
没什么,有些人永远孤独,但他们能接受。风险在于,有一天你会意识到你确实需要另一半来温暖你的心,但是你们是不相容的,太拘泥于你的分享、交流和真正感受深度浪漫的方式,所以你们的关系会很肤浅,更像是朋友,而不是找到你的另一半并被深深地理解。
Ashish
No danger ! All safe and sane ! Never live with anyone under the same roof ! Invite and visit people as friends relatives and lovers on parties and night overs but enjoy your solitude privacy independence every other day and night. You came alone , will go alone and actually you always live alone even in the midst of 'others ' ! So far from any danger it is very safe very sane to remain single.
不危险!一切都平安、理智! 永远不要和任何人住在同一屋檐下! 邀请朋友、亲戚或恋人参加聚会或通宵聚会,但每隔一天或每一夜享受你的孤独、隐私和独立。你是一个人来的,也会一个人去,其实你一直都是一个人生活,即使在"别人"中间! 远离任何危险,保持单身是非常安全和理智的。
Sandra Smith
There's no danger!! You have to be a strong person to be single most of your life, and not have anyone to depend on. Not everyone can go out to dinner on their own, I'll tell you that. Being single makes you very independent! Which I think is a good thing! People stay in unhappy marriages because they think they NEED someone, which I think is very sad!
没事的! !你必须成为一个坚强的人,才能在你生命的大部分时间里保持单身,没有任何人可以依靠。我告诉你,不是每个人都能自己出去吃饭的。单身让你非常独立! 我认为这是一件好事! 人们生活在不幸福的婚姻中是因为他们认为他们需要某人,我认为这是非常可悲的!
Elijah Gold
You have no one to share it with. You have no heritage. You don't reach your genetic purpose and life goal of parenthood. You have no grandchildren. You end life without a family around you. Christmas, thanksgiving and Easter are just holidays, not events where you are dad.
没有人可以和你分享。你没有遗产。你没有达到你的基因目标和为人父母的人生目标。你没有孙子。你一生都没有家人陪伴。圣诞节、感恩节和复活节只是节日,而不是你作为父亲的事情。
Iambablu
independent, free bird but it is one side of a coin other side children wife so much happiness, family, love AND care.. being single is okay for some time BUT not entire life.. we are here because of marriage so being single entire life IS VERY bad idea..
独立,自由的鸟,但它是硬币的一面,另一面孩子的妻子如此幸福,家庭,爱和关心。单身一段时间还可以,但不是一辈子。我们能在这里是因为婚姻,所以单身一生是非常糟糕的主意。
Dexter Haven
You could make your married friends jealous.
你会让已婚朋友嫉妒的。
Arthur Klix
No danger. People are different and make their own choices.
没关系的。每个人都是不同的,都有自己的选择。
Francesca Naismith
Loneliness and lack of communication
孤独和缺乏交流
Oscar Tholly
U will never be matured or grow
你永远不会成熟或成长
Scott Weir
Apathy and early death.
冷漠和早逝。
Jesse Spangler
That this could happen in your golden retirement years.
这可能会发生在你的黄金退休年。(图片文字:帮帮我!我摔倒了,我起不来!)
Joe Lapierre
There's no danger in being single for life.
Not everyone wants to be with someone.
一辈子单身没什么危险的。
不是每个人都想和别人在一起。
Kevin McGuire
Dying alone
孤独终老
James AtkersOn
You live happily without conflict, inconvienence or drama comes to mind.
你快乐地生活着,没有冲突,没有麻烦,也没有戏剧性的事情。
Milorad Jevtic
Just nobody will notice when you die!
只是当你死了没有人会注意到!
Joseph Felita
What danger? You are smart.
什么危险?你很聪明。
Aexis Tenax
Solitude?
Loneliness?
Being bored to death?
孤独?
寂寞?
无聊到死?
Brandon Bumgardner
None
没有