QA:对于聋人和聋哑人来说,最好的工作是什么?
What are the best jobs for deaf people who are oral or not oral?
2021-05-12
不如狗
5328
0
0
收藏
纠错&举报
译文简介
网友讨论聋人及聋哑人职业选择~
正文翻译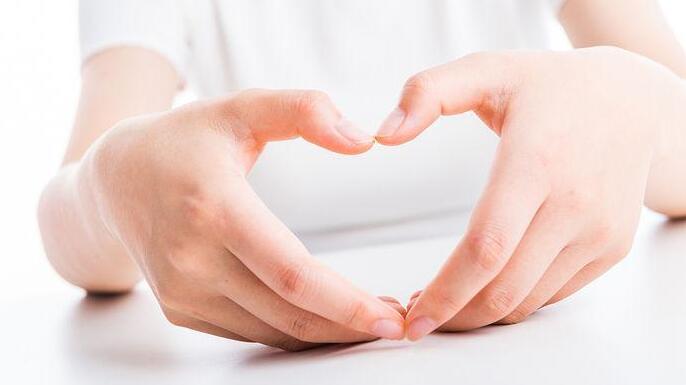 What are the best jobs for deaf people who are oral or not oral?
对于聋人和聋哑人来说,最好的工作是什么?
评论翻译
Zena Reed
Ignore the passion-happy commentators here. Most these have Deaf-oriented jobs. They've never tried to fit a square through a circle. I was born with bilateral cochlear deformities. I don't hear like anyone else hears. I have a cochlear in my right side, but it is very non-specific sound profile. I use a hearing aid in my speech ear on the left, though it is fading fast. I don't use ASL thanks to my audist mother, and I speak full English, and my written English is better than 95% of deaf people. Only Deaf better than me are working as writers. (Of course there Deaf writers. Anybody can sit their ass down and write. I have.)
忽略这里那些激情洋溢的评论员。他们中的大多数人从事的是面向聋人的工作。他们从来没试过让正方形穿过一个圆。我天生双侧耳蜗畸形。我听起来和别人不一样。我的右侧有一个耳蜗,但它的声音特征是非特异性的。我在我左边的听耳上装了助听器,尽管它正在迅速衰退。我的母亲是一位听力障碍患者,所以我不用美国手语,我能说全英语,我的书面英语比95%的聋人都好。只有比我强的聋子才会当作家。(当然有聋人作家。谁都能坐下来写。我也是)。
I tried to pursue nursing at one time. I was fired twice, and on second time, they told me that they don't trust me with the med log. ("What the fuck! I'm on observation!") I called them a liar and told them that judging from the standards I saw in that place, they were about to have 5 deaths. Sure enough, I heard from a neighbor who worked there that indeed those 5 people I thought of had passed a week later. No one cared enough to pass the warning signs to the doctor for final cares.
我曾经想从事护理工作。我被炒了两次,第二次,他们说他们不信任我,不相信我的医疗记录。("他妈的!我在仔细观察着!") 我说他们是骗子,并告诉他们,根据我在那个地方看到的标准判断,将会有5人死亡。果然,我从一个在那里工作的邻居那里听说,我想到的那5个人一星期后就去世了。没有人关心并将警告信号传递给医生进行最后的治疗。
Then I sat down and pondered this very question, which are the most likely fields for deaf people to develop a stable career. Well, it has to start with being a non-customer-related job. I got one temporary job at a Pier 1 once. I said, "Look. I just moved in to go to school. And I'm looking for that little extra to keep me out of the hole. But as you've noticed, I'm deaf. But tell you what, I would love to just go in the back there, receive the product from delivery and get rid of packaging, and organize everything to hit the floor. Then someone extra can become a front person that you may be looking for. What do you say?" They blxed, thought about it for a second. "Sure. Yeah I can do that. Can you start Monday?" It was a light schedule and basic pay, but it did keep me out of the hole.
然后我坐下来思考这个问题,聋人最有可能在哪些领域发展稳定的职业。嗯,必须从一个与客户无关的工作开始。我曾经在1号码头找过一份临时工作。我说,"看。我刚搬进来上学。我想赚那点外快,以防我陷入困境。但你也注意到了,我是聋子。但跟你说,我很想去后面,从送货处收到产品然后扔掉包装,把所有东西都整理好扔到地上。那么一个额外的人就可以成为你要找的人。你怎么想?" 他们眨了眨眼,想了一会儿。"当然。是的,我可以这么做。你星期一能来上班吗?" 。工作时间很短,有基本工资,但确实让我免于陷入困境。
Then I sat down to think again. Okay, got the stocking job. But the pay isn't good no matter the hours. Even my modest future demands need something more than 40 hours of minimum weekly. (Buy a mobile home, buy a good used car, have a cat.) I started thinking about restaurants and how the professional cooks are never seen by the customers. The servers would be the same people, the same speech-patterns that is, that I talk to everyday. The management is usually smaller and less bureaucratic. Bureaucracy is my arch-nemesis. They know the ADA just as well if not better than we do!! And they don't give a fuck as there is no direct boss to make them give a fuck. No, the Feds are not their direct boss. They'd have to be notified and they don't move easily either. I digress. Well, I liked to cook, a perfectly non-verbal activity except on the hot line during service. (Given that I know the people well enough, this is not a problem for me personally. But if you are ASL profoundly Deaf, sorry. Try sticking to prep-chef type jobs. Or private chefs with a 'terp.) So I went to culinary school.
然后我坐下来重新思考。好了,拿到了备货工作。但是无论工作时间长短,工资都不高。即使是满足我适度的未来需求,也需要每周至少工作40个小时以上。(买一个活动房屋,买一辆好的二手车,养一只猫。) 我开始思考餐厅,以及为什么专业厨师永远不会被顾客看到。服务的是同样的人,同样的交谈方式,也就是我每天交谈的。管理部门通常规模较小,也不那么官僚。官僚主义是我最大的敌人。他们和我们一样了解美国地方检察官!! 他们根本不在乎,因为没有直接的上司让他们在乎。不,联调局不是他们的顶头上司。他们必须被通知到,并且他们也不轻易出警。我跑题了。我喜欢做饭,除了在服务期间接听热线之外,这是一种完全无声的活动。(鉴于我对这些人足够了解,这对我个人来说不是问题。但如果你是完全失聪的美国手语者,抱歉。) 所以我去了烹饪学校。
Daniel Ly
Best jobs for Deaf people are jobs in which they can grow and make an impact.
对聋人来说,最好的工作是能让他们成长并产生影响的工作。
This is true for everybody, not only Deaf people. So let me explain from my own experience where Deaf people experience hurdles in their careers. Some hurdles are subtle and surface only later in life when it's difficult to change the career path.
这对每个人都适用,不仅仅是聋人。让我从我自己的经历来解释一下聋人在他们的职业生涯中遇到的障碍。有些障碍是很微妙的,只有在以后很难改变职业道路的时候才会表现出来。
I graduated as an engineer in Information Technology. I worked for a few companies but soon after graduation I noticed that I was pushed into stagnant waters. I didn't have the same opportunities networking and especially direct customer contact was missing. I know a Deaf friend who did almost nothing the last ten years before retiring because nobody entrusted him with real projects but nobody also wanted to be responsible for firing a handicapped person. In the end he got a good retirement package. It was a government post.
我毕业时是信息技术专业的工程师。我为几家公司工作过,但毕业后不久,我注意到我被推到了一滩死水里。我没有同样的机会建立人脉,尤其是直接接触客户的机会。我认识一个聋人朋友,他在退休前的十年几乎什么都没做,因为没人把真正的项目托付给他,但也没人愿意对解雇一个残疾人负责。最后他得到了一笔不错的退休金。这是一个政府职位。
It is easy to get a job when you are bright but it gets boring immediately thereafter. Not only boring but outright dangerous for your career. With your communication handicap you are fighting a losing battle. I know some Deaf people who pretend to be successful in a responsible position in a hearing company but it always happens that about ten years later they get fired or leave the position or are happy to retire.
当你聪明的时候很容易找到一份工作,但之后马上就会变得无聊。不仅无聊,而且对你的职业生涯很危险。由于你的沟通障碍,你正在打一场失败的战役。我认识一些聋人,他们假装在听力公司的重要职位上很成功,但经常发生的是,大约十年后,他们被解雇或离职,或很高兴地退休。
Why? It's the communication handicap which cannot really be overcome if you are profoundly Deaf. There are many little communication situations like exchanging important information off the record at the coffee machine, the preference to phone, not overhearing something important your coworkers exchanged, impromptu meetings, meetings in a different language than the interpreter knows, the interpreter not able to translate terminology, and so on. You need to compensate and the evening you are more tired than others. You need to take off more time to rest. In the long term all these problems destroy your career.
为什么?如果你是完全失聪的话,沟通障碍是无法克服的。有很多小的交流情形,比如在咖啡机前私下交换重要信息,对电话的偏好,没有听到同事之间重要的交流,临时会议,用口译员不知道的语言开会,口译员不能翻译的术语,等等。你需要弥补,然后晚上你比别人更累。你需要多休息一会儿。从长远来看,这些问题会毁掉你的职业生涯。
It's subtle. First we are humans and as such a very social animal. Communication is our lifeblood. It's like breathing. So we aren't aware how we communicate unless we explicitly focus our attention to communcation. Exactly like breathing. And second we all compete. In this competition Hearing people have an unfair advantage. I must clearly say so. The advantage is unfair. But I don't see a solution. Because it's in our lifeblood.
这是微妙的。首先,我们是人类,是非常社会性的动物。交流是我们的命脉。就像呼吸。所以,除非我们明确地把注意力集中在交流上,否则我们不会意识到我们是如何交流的。正是像呼吸一样。其次,我们都在竞争。在这种竞争中,健听的人有不公平的优势。我必须清楚地说出来。这种优势是不公平的。但我看不到解决办法。因为这是我们的命脉。
So what's the best job for Deaf people?
对聋人来说什么工作最好?
The best jobs are where Deaf work among themselves.
最好的工作是和聋人一起工作。
I just read a book about a Deaf girl. She told a story about a hearing work colleague mobbing her off a post. She being Deaf was just a sitting duck for this career-obsessed asshole. She got shot down without any mercy. Just one of these office dramas.
我刚读了一本关于一个失聪女孩的书。她讲了一个故事,关于一个听力正常的同事把她赶下了岗位的故事。她是个聋子对这个工作狂混蛋来说就是活靶子。她被无情地击落了。而这只是一出办公室闹剧。
My friend Krishna Dukes added:
我的朋友Krishna Dukes补充道:
Krishna Dukes
Besides the ones you mentioned, working in loud environments near speakers. In nightclubs, security, waitstaff, everybody learns and basic lip reading and signing, because we can't hear and can't talk inless we lean in. Visual surveillance, long hours where your visual attention is what's up.
Krishna Dukes
除了你提到的那些,还有在靠近扬声器的嘈杂环境中工作。在夜总会,保安、服务员、每个人都学习基本的唇读和手语,因为我们听不到,也不能说话,除非我们向前倾。视觉监控,长时间让你的视觉注意力集中。
Work on airline runways, NASCAR, scuba diving jobs.
在机场跑道上工作,参加纳斯卡赛车比赛,潜水工作。
My friend Rebecca Grant added:
我的朋友丽贝卡·格兰特补充道:
Software programming, database management, office management, laboratory technician, racehorses caretaker and farm management. I am deaf and I have done all these and more. If they don't want a job, they can always consider entrepreneurship, providing that their respective states offer good resources and supports, that they have wealthy and supportive families, etc. (Leave out the "mute". Some of my deaf friends are sensitive with that term. As for me, I have pretty thick skin....*shrug*)
软件编程,数据库管理,办公室管理,实验室技术员,赛马管理员和农场管理。我是聋子,但我做过这些,甚至更多。如果他们不想工作,他们可以考虑创业,只要他们各自的州提供良好的资源和支持,他们富裕和支持的家庭等。(去掉"哑巴"。 我的一些聋哑人朋友对这个词很敏感。至于我,我脸皮厚得很....*耸肩*)
My friend John Sokol added:
我的朋友约翰·索科尔补充道:
Bloggers, writing, programming, hacking. Electronics repair, manufacturing lines. Artists. Accountant, lawyers? Lots of jobs where you are not speaking with anyone, just on the computer email or text messaging. Imagine you get kids at school to use sign language as the cool thing.
博客,写作,编程,黑客。电子维修、制造流水线。艺术家。会计师,律师? 在很多工作中,你不需要和任何人交谈,只需要通过电脑发送电子邮件或短信。想象一下,让学校里的孩子们用手语是件很酷的事情。
Deaf people can become doctors, dentists, and lawyers.
聋人可以成为医生、牙医和律师。
Deaf people cannot become commercial airline pilots because FAA regulations place certain restrictions on deaf pilots' licenses that effectively prevent them from flying into or out of large airports such as LAX, JFK, or O'Hare. With larger airports, there has to be at least one person in the cockpit who can talk with Air Traffic Control over the radio.
聋人不能成为商业航空公司的飞行员,因为美国联邦航空局对聋人飞行员的执照进行了某些限制,有效地阻止他们进出大型机场,如洛杉矶国际机场、肯尼迪机场或奥黑尔机场。对于更大的机场,驾驶舱中至少有一个人可以通过无线电与空中交通管制中心通话。
Whether the deaf person is oral or not doesn't matter in the slightest. That's what signed languages are for.
耳聋的人是否会说话一点也不重要。这就是手语的作用。
Emmaline Doyle
Originally answered under the question: What are jobs for deaf and mute?
最初回答的问题是:聋哑人的工作是什么?
First off, please understand that unless you are talking about a person with both hearing loss and a physical inability to speak, "deaf and mute" is incorrect and also offensive. Even in reference to people who cannot speak, non-verbal is generally preferred to "mute."
首先,请理解,除非你谈论的是同时有听力损失及身体缺陷而不能说话的人,不然的话"聋哑"是不正确的,也是无礼的。即使是指那些不会说话的人,"非口语"通常也比"哑巴"要好。
The answer to what people can do depends entirely on the individual. For deaf/hoh individuals, we have many ways of communicating with the hearing world such as interpreters. For non-verbal people, there are programs that translate typed sentences to speech.
人们能做什么完全取决于个人。对于聋人来说,我们有很多方式与听力世界交流,比如口译员。对于非口语的人来说,有一些程序可以把打字的句子翻译成语音。
Apart from a job that relies inherently on the ability to hear or speak, people can do almost anything.
除了一份天生依赖于听或说能力的工作,人们几乎可以做任何事情。
There is no reason in the world to limit Deaf people to this job or that job, just because you think they "can't" do it. Limiting their options and opportunities is called discrimination. Don't do it.
世界上没有理由仅仅是因为你认为聋人"不能"做这个或那个工作,就限制他们做这个或那个工作。限制他们的选择和机会被称为歧视。不要这样做。
Priyanka P
The most comfortable ones that are technically related is
在技术上最舒适的是
Software Engineer / Programming/ Developer.
软件工程师/编程/开发人员。
Disability has nothing to do with that job. It wholely depends on programming skills.
残疾与那份工作无关。这完全取决于编程技能。
I don't wear hearing aids to work.
Although my company have lack of assistive technology for profound deafness , yet I don't have any problem with my work i.e. coding which I do and my approach with supervisor for work stuffs is in person or through chat.
我工作时不戴助听器。
虽然我的公司缺乏对深度耳聋的辅助技术,但我在工作上没有任何问题,比如编码,我与主管处理工作事务的方法是亲自处理或通过聊天处理。
Don Grushkin
Any job they want. What with technological advances, Deaf people can do any job with the right tools and proper motivation (and the chance to prove that they can indeed do the job).
任何他们想要的工作。由于技术的进步,聋人可以用正确的工具和适当的动机做任何工作(以及证明自己确实能胜任这份工作的机会)。
Vasanth Thiruvadi
Truth is the only qualification anyone needs for a job, deaf or not, is passion. I know that sounds like a way around the question, but I wanted to say it anyway.
无论聋不聋,找到工作唯一需要的条件就是激情。我知道那听起来像是在回避问题,但我还是想说出来。
However, here are a list of jobs:
不管怎样,以下是工作清单:
Any job has a specific skill set. Any deaf person can do the work and receive the training they need to get that skill set. And any job can make accommodations for any person who may need it.
任何工作都有特定的技能。任何聋人都可以做这项工作,并接受他们需要的培训来获得技能。任何工作都可以为任何需要它的人提供便利。
Ankit Tripathy
Sorry, I'm not much aware of this.
抱歉,我不太清楚这个。
Michele Westfall
ANY job that they are educated, trained, and/or certified for. As long as they have the skills the employer is looking for, they should be hired. There is no reason to discriminate against Deaf people solely on the basis of their hearing level.
任何他们受过教育、培训和/或获得证书的工作。只要他们拥有雇主需要的技能,他们就应该被雇佣。没有理由仅仅因为聋人的听力水平而歧视他们。
It User1
Sales :), Sounds weird, isn't it?
销售:),听起来很奇怪,不是吗?
It happened to me.
这件事就发生在我身上
I was in food court. A lady came and kept 4 key chains in front of me and one small laminated note. Note read "I am unable to hear and talk but I don't prefer to beg or be a burden on my parents. I want to earn for me and my family. If you want, please purchase the key chain. 10 bucks per piece." Within span of 5 minutes she sold around 10 pieces. Not everyone bought. There were people who said "No thanks".
我在美食广场。一位女士走过来,在我面前放了四个钥匙链和一张薄薄的纸条。纸条写着:"我听不见也说不出话,但我不喜欢乞讨或成为父母的负担。我想为我和我的家人赚钱。如果您需要,请购买钥匙链。每件10美元。" 在5分钟内,她大约卖出了10件。不是每个人都买了。也有人说"不,谢谢"
It might be called Sympathy selling or something else.
者可能被称为同情销售或别的什么。
Bottom line is, she was able to sell stuff without uttering a single word.
最重要的是,她可以一个字都不说就把东西卖出去。